Canadian indie rocker JayWood revisits and reinvents some of his earliest songs for his Captured Tracks debut.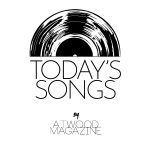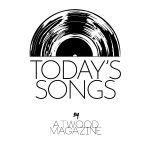 Listen: "Some Days" – JayWood
---
The past year-plus of pandemic-driven isolation served as a catalyst for mass introspection and personal growth. As some people regathered their strength in solitude, others have found their pasts catching up with them. For Winnipeg, Manitoba artist Jeremy Haywood-Smith, who makes music as JayWood, reflecting on the past launched the start of a promising career.
Some Days, I wish I could try
I wish I could touch the sky, but then I don't know
Some Day, I hope to survive
I'd like to be high on life, and be free from what I owe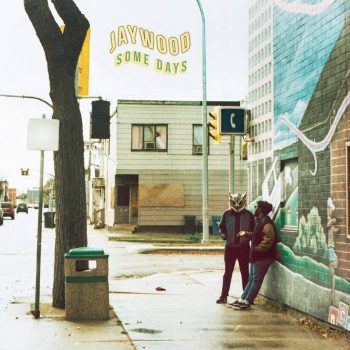 Freshly signed to Captured Tracks, home to some of his early inspirations such as Mac Demarco, JayWood recently announced his new EP Some Days, a revamped collection of five songs Haywood-Smith originally wrote and recorded back in 2015. The initial recordings were somewhat crude and stripped-down, as the self-taught musician experimented with sparse bedroom production on a borrowed MacBook. Despite initially feeling like he didn't have time or space to go back and rework his older work, the pandemic caused Haywood-Smith to realize that he had unfinished business that he needed to address before he could move on as JayWood.
Some Days, I hope to help lives
I want to hold anyone, who can't find the light
Some Day, I dream I can fly
To look around and know I've gone beyond this world I know
The initial version of Some Days EP came out of trying times in which many constants in Haywood-Smith's life were shifting, so it seems only natural that an event as seismic as a pandemic would prompt him to ruminate on that period once more. After years spent experimenting and honing his talents as a multi-instrumentalist, vocalist, and producer, this new iteration is a coming-of-age portrait, unbound by time. Listening to it is as much like reading an old journal (in Haywood-Smith's words) as it is putting it back in a box under the bed and beginning a new one; although some old questions undoubtedly remain unanswered, the person on the pages and the person reading them could just as well be someone from another lifetime.
What do you do when you're half-past done
When you're not really sure when your life's begun
You can go anywhere, I don't know but this wait just isn't fair
The titular opening track is an homage to JayWood's humble beginnings, and a roving testament to the surefooted artist he is today. Breezy both despite and because of its intricately woven composition, "Some Days" encapsulates the anxiety-riddled freefall of young adulthood. Juxtaposing indie-funk smoothness with math-rock riffs and ambiance, it is a lushly textured peek into Haywood-Smith's busy mind as he takes on the mentally and emotionally taxing struggles of living a new reality in the face of a future that has proved to be completely unpredictable. The effortlessly calculated time changes can be taken quite literally, while his lilting croon remains a mesmerizing constant throughout it all. As unclear as the paths to the person he dreams of becoming look from where he stands today, self-trust is his biggest ally in grappling with temporality.
I swear I'm not broken
I'm just a little lost
With a little guidance
I'll find my cause
Amidst Haywood-Smith's sprawling vision, he leaves room for his younger self. He more or less killed his 2015 indie darlings, opting instead to blend elements of various genres he loves to create a more authentic sonic version of who he is today. Throughout that process, however, honoring his original creative intent and leaning into the nostalgia of the process was at the forefront of his mind. This fusion of past and present identities embodies both the complexity of his storytelling and his unique instrumental instincts, revealing the symbiotic bond between his lyrics, music, and himself.
Now you can cry all you want
Look to the stars and on we go
Cause now is the time where we can say
That we can pull through anything
With the rare opportunity for distance and reinterpretation that the pandemic has provided, Haywood-Smith has asserted himself an artist who thrives in the vastness that beckons from outside the box. An intimate venture into delineating what has changed and what will always remain, this new version of "Some Days" is the triumphant assertion of a matured artist raring to captivate a wider audience as he moves into the next chapter of his career. JayWood carries the promise of being ever in flux, but then again, that's who he always has been.
— —
Listen: "Some Days" – JayWood
— —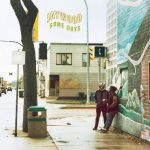 ? © Mikaela Mackenzie
:: Today's Song(s) ::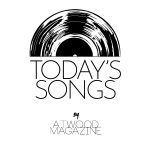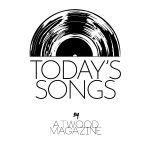 :: Stream JayWood ::