Morningsiders' Reid Jenkins shines bright on his solo debut 'A Beautiful Start,' an utterly dazzling four-track EP aglow with an infectious zest for life.
for fans of fun., Vampire Weekend, Jukebox the Ghost
Stream: "Strange Lover" – Reid Jenkins
---
Aglow with an infectious zest for life, Reid Jenkins' solo debut is a buoyant immersion of sonic sunlight. The singer/songwriter shines bright on his four-track EP A Beautiful Start, introducing his gorgeous artistry with a set of uplifting baroque pop songs radiating love, tenderness, affection, and understanding.
Sweet and sentimental, it's the perfect soundtrack to the bright spring and summer days ahead.
Strange Lover
Though we have come so far
That I find you so familiar is so bizarre
'Cuz you confound me
You beautiful mess
And try as I might I just can't quite
make you make sense
And I've seen people lose themselves and I
I don't know if I should lose myself in you
Like a foreign land, you are beautiful,
and wonderful, and strange
You are my
Strange lover
You are my dearest friend
You are a giant yet you fit
right on the palm of my hand
But oh baby, you're asking me to grow up
And I wanna give you everything,
but that might be too much
Released April 23, 2021 via Nettwerk Records, A Beautiful Start says it all: Reid Jenkins' solo debut EP sets a firm groundwork for the NYC-based singer/songwriter, fiddle player, and arranger. As one-half of the indie folk band Morningsiders (which Jenkins formed with Magnus Ferguson and other friends while they were studying at Columbia University), Jenkins is no strangers to the music industry; the band's song "Empress" topped Spotify's Viral 50 chart in 2015, earning Morningsiders early acclaim that's served them well over the past six years – during which time they continued to build their repertoire, culminating in 2019's debut album Pollen.
Jenkins has long been writing his own songs, but it was only once Morningsiters took a break from the road that the Manhattan native took the time necessary to explore and embrace his full creative potential. "I wrote the chorus hook to "Smile Your Smile" when I was a 19-year-old freshman in college," he recalls. "I remember going to my first semester chemistry lecture and having a sleep-deprivation fueled daydream about how I wanted to write an album of songs set to intricate string parts (I was a full-on violin/fiddle nerd at that point in my life). This idea got planted deep into my brain, because six years later, during a big transition in my life, I realized that I was secretly furious at myself for not making it yet. From that point, the actual making of the record still took two years, since my vision required me to hone a lot of new skills: Songwriting, guitar-playing, sampling, editing, production, etc., and I had to do all that learning along the way."
Jenkins' initial goal for this record was to write songs that highlighted his voice and his string parts. "As I was making it, I became more interested in the recording process itself – how the production and the mix can effect the emotional impact of a piece of music," he says. "I also became swept away by the wild possibilities presented by Logic (the recording program I use), and I discovered passion for sound design and sound collage, especially blending acoustic and artificial sounds in whimsical ways."
The result of this journey is the colorful, harmonious, and utterly dazzling A Beautiful Start – named as such with a wink and a nod, and a wellspring of joy.
"Along with being a cheeky nod to the start of my solo music career, I wanted to highlight this line from "Leave it Where We Are" as a way of poking fun at my sense of doubt. Even though I wrote "Leave it Where We Are" about a fictional first date, the song really is more generally about a self-sabotaging voice in my head that plays out terrible scenarios whenever something good is starting to happen. Taking the time and resources to make this EP, I had to grapple with this voice a lot, so this name is a reminder that I followed through despite my hesitancies."
"I feel that A Beautiful Start conveys one of my central artistic goals – to take silliness very seriously, and seriousness with a touch of whimsy," Jenkins continues. "I also feel that it captures my overall sound palette – songs set to a tapestry of lush acoustic sounds with beeps and boops dotting the landscape. But I also see it as a fork in the road. "Strange Lover," "Leave it Where We Are," and "Smile Your Smile" are acoustic guitar-based tracks where the arrangement, though dense at times, plays a supportive role to the song. In "Pillow Song," I feel like the song supports the production, and the production exists in a fantasy space untethered to a physical instrument. Going forward, I'm not sure whether I want to explore these approaches separately, or make recordings that find a middle ground."
Jenkins sings with genuine heart and spirited, freewheeling passion throughout A Beautiful Start. From the moment "Smile Your Smile" seduces the ears with its 360° panorama of fiddle plucks and hits, the artist sets about fostering a world of wonder – a soundscape wherein the instruments play off one another, building together toward majestic crescendos full of emotional and physical release. While his strings dance and sway around the ears, at the center of this golden array lies Jenkins' evocative, expressive voice – a dynamic presence that carries every song, demanding our attention and channeling layers of feeling into music.
Whether he's crooning about the complexities of love or busy crystallizing a perfect date in song (as he does in "Leave It Where We Are"), Jenkins moves us both through his performance and his arresting, nuanced lyrics.
"I have a favorite lyric for each song," he says – a truth known to every songwriter, but seldom shared with an audience. In "Smile Your Smile," my proudest line is "You've got waves to ride and rides to wave down // And your roads will weave in but you'll arrive somehow." When I wrote this line, I was obsessed with the idea that the arrangement of vowels and consonants could emphasize the meaning of a lyric. So the progression of "wave, ride, ride, wave, road, weave, arrive" creates a sense of a meandering journey and eventual landing. It's definitely the nerdiest line on the record.
"I love a lot of lines in "Pillow Song" but maybe favorite is "Getting giddy off of coffee" for a similar reason as in "Smile Your Smile." The vowels and consonants and internal rhymes roll of the tongue and create a sense of caffeine-fueled giddiness. My favorite lyric in "Leave it Where We Are" is, "I want the laughter un-refrained" At this point in the song, the fictional protagonist is making the case for why he should not follow up on a perfect first date. "Laughter un-refrained" has a double meaning. On the one hand, the lead character is saying, "Don't hold back the laughs." But a refrain is also a repeated musical phrase. So he's also saying "don't repeat this laughter later." I'm proud of this line because it sums up the whole song in a two-word phrase."
Lastly, "'Strange Lover' features the lyric, "You are a giant yet you fit right on the palm of my hand." This song is all about the contrasting feelings you experience when falling in love with someone, and this lyric plays with contrast in a very tactile way."
Similarly, Jenkins highlights the EP's final two tracks as his personal favorites. "I really am proud of all of these songs, but I think that "Pillow Song" and "Strange Lover" are highlights for me, for almost opposite reasons. Whereas "Pillow Song" was a gargantuan effort of planning, arranging, and sound design, "Strange Lover" evolved organically in the studio, and reflects that approach through its breathiness and flow."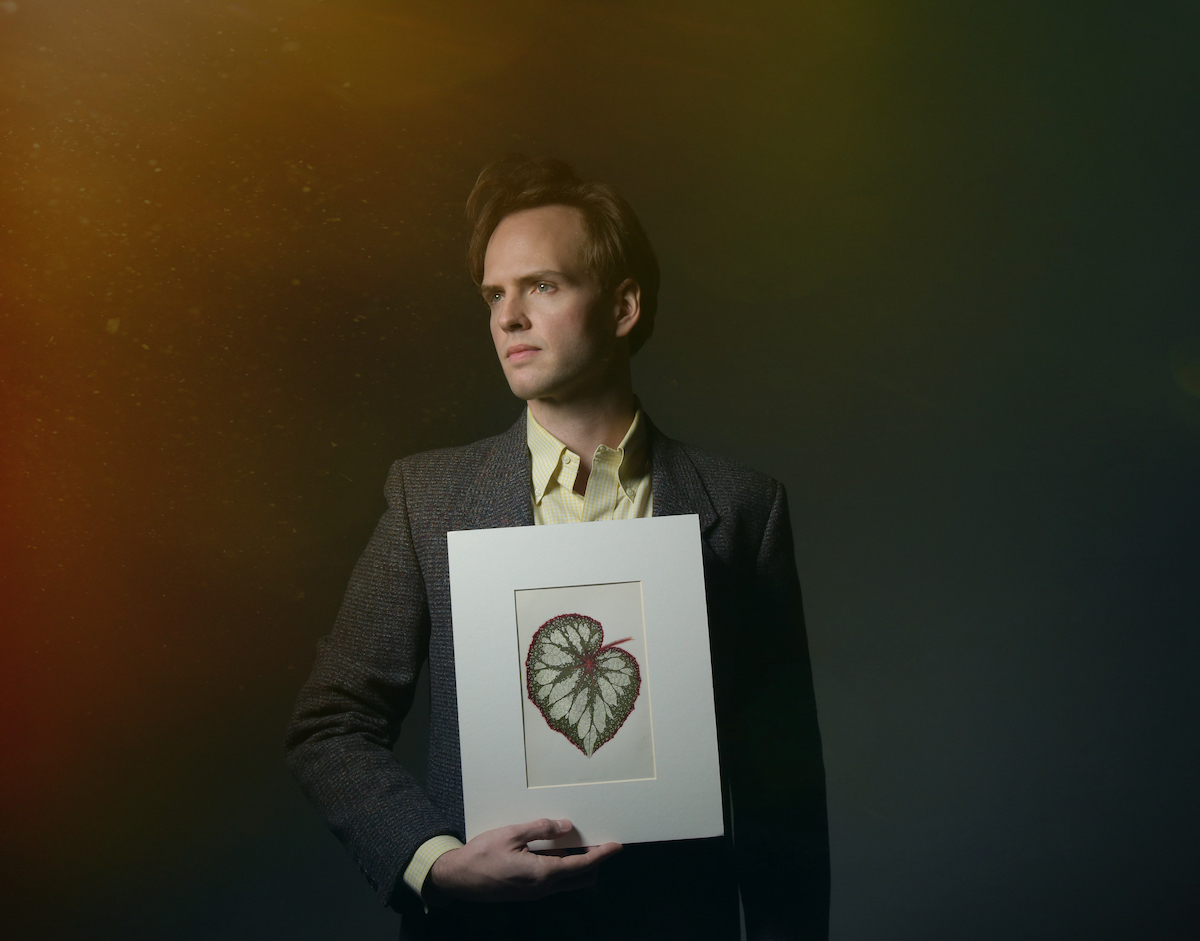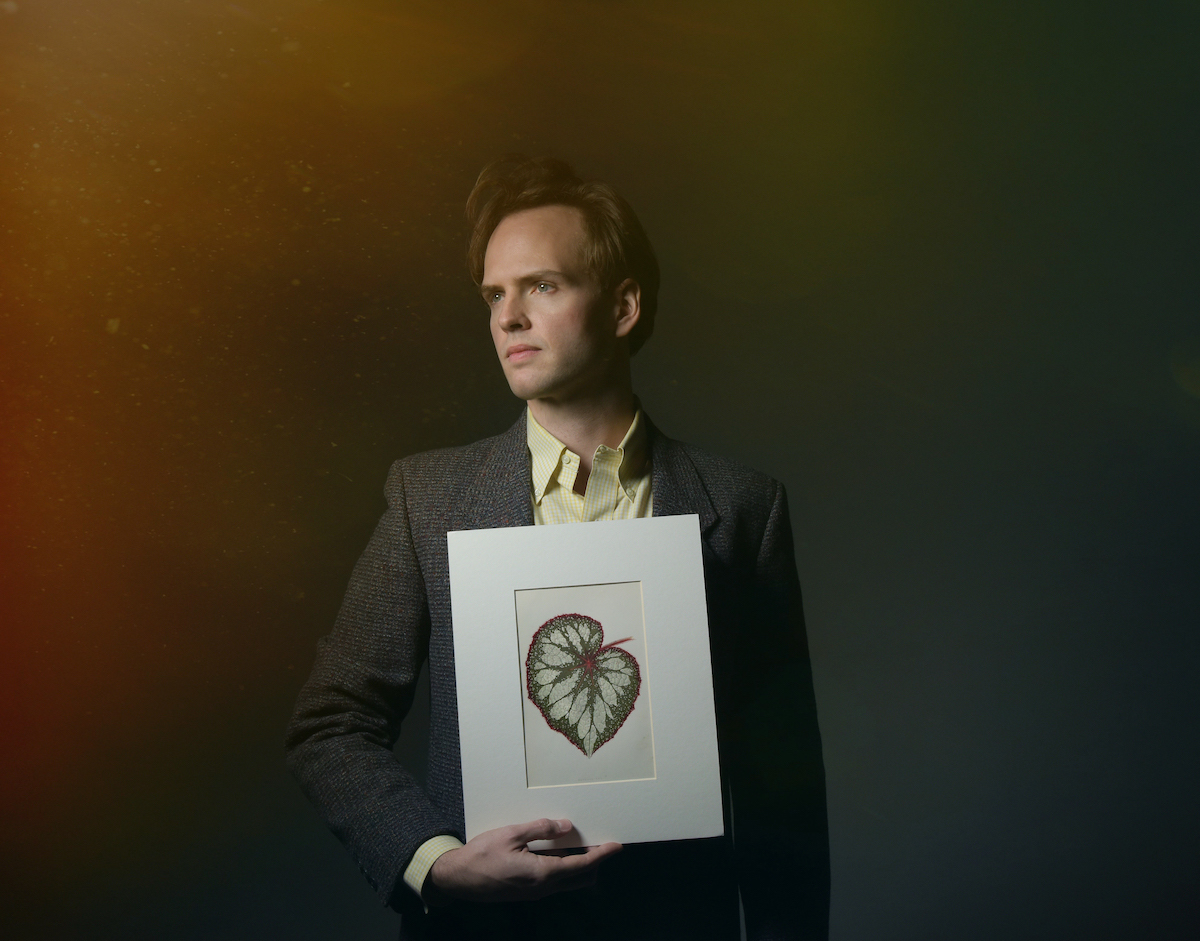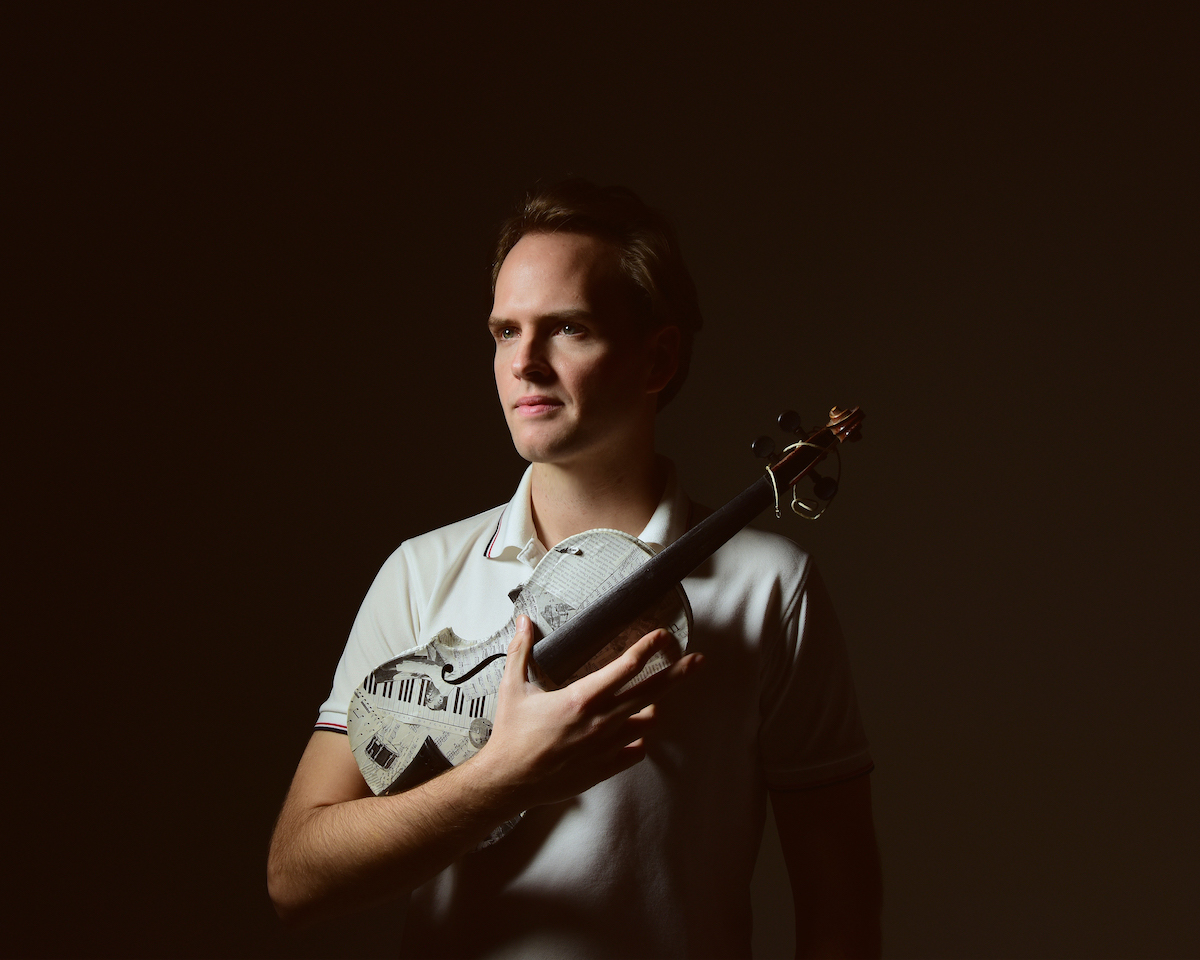 For Jenkins, one of the most exciting aspects of this record finally coming out into the world is that it gives him a place from which to grow: He cites the writing, recording, and production (he worked closely with mixer-engineer Jake Lummus to write, arrange, and co-produce all tracks) as a transformation process – and one that makes him as invested in the present, as perhaps in the future.
"I hope people listen to "A Beautiful Start" and hear that I'm relentless in my pursuit to laugh at myself, especially when I'm exploring my neuroses," Jenkins says. "In making it, I learned a lot about my creative process, and I feel excited to start making more records with the knowledge and experience I've gained. Putting it out, I feel relieved at no longer carrying the "unreleased solo artist" tag that I've assigned myself for so long."
Jenkins really has made a beautiful start with his first four solo songs, soaring headfirst into our frame of view with a beaming smile and a refreshingly honest energy.
While his lyrical work recalls the likes of fellow NYC-based songwriter, Brian Dunne, he musically falls more in line with the likes of fun. (especially their first record), Jukebox the Ghost, and fellow Columbia grads, Vampire Weekend. Whether you're attracted to the rich, lush expanse of "Strange Lover," or the cinematic drive of "Leave It Where We Are," Jenkins' fe promises to indulge, inspire, and delight.
Experience the full record via our below stream, and peek inside Reid Jenkins' A Beautiful Start EP with Atwood Magazine as the singer/songwriter goes track-by-track through the music and lyrics of his debut!
— —
Stream: 'A Beautiful Start' – Reid Jenkins
:: Inside A Beautiful Start ::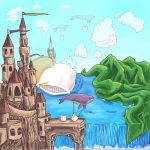 — —
Smile Your Smile
"Smile Your Smile" is about saying goodbye to someone who is about to embark on a long journey. It's about imploring them to stay, trying to delay their departure, and then ultimately surrendering when given the sign that they'll remember where home is.
Leave It Where We Are
Someone told me on a first date once "you can tell me anything, I'm still a stranger." I became fascinated with that sentiment, so I wrote "Leave it Where We Are" imagining a scenario at the end of a perfect date, where I insist on preserving the memory instead of following through and risking the complications and fallout of a relationship.
Strange Lover
"Strange Lover" is about falling in love with someone, peering into a fascinating pool of complexity and contradictions, and wondering whether to take the plunge.
Pillow Song
"Pillow Song" is a maximalist, absurdist, giddy, caffeine-fueled ode to waking up next to your lover on a Sunday morning. I wanted to celebrate a small moment and make it explode with a huge arrangement of contrasting elements – acoustic, electric, recorded, sampled, hifi, lofi. The track instrumental solos by Adam O'Ferrill (trumpet) and Alex Beer (electric guitar).
— —
— — — —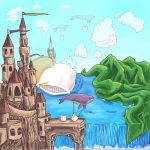 ? © Shervin Lainez
:: Stream Reid Jenkins ::
---