On "Passaic 1975," The Mountain Goats show Ozzy Osbourne the proper respect he deserves as the wizard he is on the In League with Dragons cut.
Stream: "Passaic 1975" – the Mountain Goats
Yes, we're all still upset about Tony Stark, but let us never forget the original Iron Man is still with us, and his name is Ozzy Osbourne. A true rockstar archetype, it's hard to pick a better subject for a song than the Prince of Darkness himself. On In League with Dragons, an album full of dragons and wizards, the Mountain Goats pay tribute to the Black Sabbath lead singer. With a child-like sing along, John Darnielle's "Passaic 1975" is an ode to Ozzy and the heights of his addiction.
Following The Osbournes or Tony Cavalero's portrayal of Ozzy in The Dirt, it's easy to forget that there was a time when Osbourne was a real symbol of rock and roll excess. "Passaic 1975" paints a picture of a day in the life of the frontman, riding jets, coughing up blood, and rehearsing. In a recent live show, Darnielle eluded to the song being inspired by an incident where Ozzy passed out in a hotel room that neither Black Sabbath or he had checked into, thus causing the band to believe him missing. While Darnielle doesn't seek to glamorize addiction, this song isn't exactly the harrowing tale that Osbourne's reality really was. In the chorus, Darnielle sings, "Tell the crowd, tell the world/I want everyone to get high" with the enthusiasm of a teacher getting a room full of kindergartners to sing "Ring Around the Rosie." It's almost like a mellowed out "Sweet Leaf."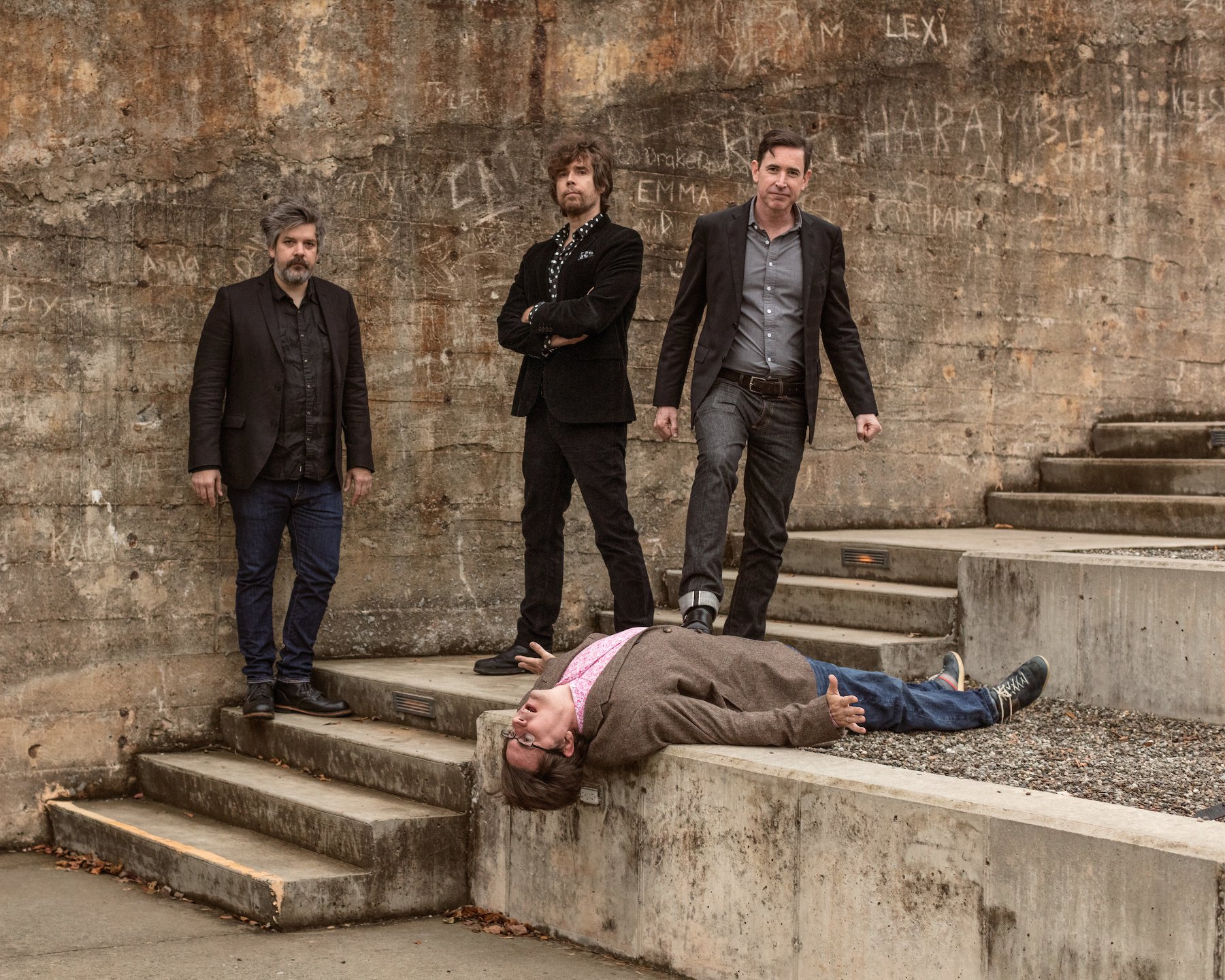 Unfortunately, on an album that sees the band in some of their most adventurous territory, "Passaic 1975" is lacking an interesting arrangement.  In League with Dragons features some of the Mountain Goats' best and most adventurous instrumentals: the saxophone solo on "Younger," the country jam "Waylon Jennings Live," or the 80's pop-rock romp "Sicilian Crest," but "Passaic 1975" is something of a bland track, save for the amusing chorus melody and some light guitar flourishes scattered throughout.  To some extent, this is a standard Mountain Goats track; all the focus is on Darnielle's vocals and the story in the lyrics.
Told from Osbourne's perspective, the song is just as fantastical as the songs about wizards or bloodhounds.  Even though most of the items Darnielle references are relatively mundane for musicians, he still strikes up some sense of wonder as he sings about a new Gibson SG, lyric monitors, and kimonos.  While fans are certainly thankful that Osbourne is sober now, it's so easy to romanticize the drug-fueled saga that "Passaic 1975" portrays. Darnielle takes glee as he narrates the abuse that Osbourne puts himself through:
Renew the assault on my lungs and my liver
Black out that night
in front of ten thousand paid
Sometimes I wake up coughing up blood
Tonight Indianapolis, tomorrow the flood.
Earlier in that live show, Darnielle mentioned that the second saddest types of Mountain Goats songs are the ones where the protagonist is awaiting death.  He said they're the second saddest, because when that person dies, they'll be free. Osbourne was certainly chasing death at 27, and "Passaic 1975" does bring some of the doped up glee that only the pits of addiction could bring.
Throughout In League with Dragons, the Mountain Goats bring us the mysticism that you'd expect from an album with a fantasy title, but John Darnielle also shows us that some mythic beings (Waylon Jennings and Doc Gooden, to name two more) walk among us.  Ozzy Osbourne is a larger than life person, and though he may not still be Iron Man, "Passaic 1975" pays tribute to a time when he evaded death, which he's done better than Tony Stark.
Stream: "Passaic 1975" – the Mountain Goats
— —
? © Jeremy Lange
:: Today's Song(s) ::
:: The Mountain Goats ::