Los Angeles-based singer, songwriter, and multi-instrumentalist Kid Bloom's EP 'Shaky Knees' demonstrates Lennon Kloser's growth as an artist throughout its nineteen-minute runtime.
Stream: 'Shaky Knees' – Kid Bloom
---
Kid Bloom's discography is the perfect soundtrack to cruising on a bike or a longboard under the Southern California sunset, or at least his music gives the listener the feeling that they are doing just that. He is Los Angeles's response to Tame Impala. Bouncy bass lines, shiny synths, and groovy guitar licks. The most captivating aspect of Kid Bloom's music is his hypnotic vocals and resilient lyrics.
Released August 11, 2023 via Position Music, Shaky Knees is Kid Bloom's (Lennon Kosler) best release to date. It is the result of an introspective trip to Nashville where Kessler was able to venture into new creative realms.
Kid Bloom is an LA-based artist who has been releasing feel-good rock/pop/dance music since 2016. He released his first EP independently (he has since been signed to the Indie record label Position Music). Different State of Mind featured three songs that went viral. The cover features two legs placed snuggly into a pair of sensual cherry-red roller skates. It is unsurprising that a few of the tracks went viral, they transport listeners directly to a roller rink where all the patrons are dancing in coordination with one another.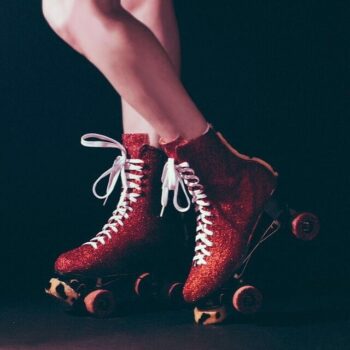 The cover art for Kid Bloom's album A Long Kiss Goodbye (2017) features a shimmering private jet breaking through the clouds, as Kosler was trying to reach new heights with this release. The songs on the album feel very intimate as if Kid Bloom is performing for listeners in a private nightclub.
The album is more experimental than his previous release. Kosler was still working to find his sound. The opening track "Take My Breath Away" has a disco feel with glitchy production and changes in tempo. The thing that prevented the album from reaching its full potential was that Kid Bloom had not yet found his niche.
His first music video came in 2019, with the aptly named "EVRWNDR" (pronounced "Ever Wonder"), as he belts out the chorus through mumbled singing, here his vocal performance is the highlight of the track. The video starts with a young and bloodied Kossler being dragged across a gravelly path, the whole video feels like a distorted vision, a dreamscape of a Los Angeles night gone wrong.
The song was featured on the EP LEMONHEAD (what is it with LA artists and lemons? looking at you, Tyler), an EP in which Kid Bloom is finding a new path and sound in his song making. The title track has an eighties feel, a more gravelly-sounding Kosler dealing with the mental health ramifications of a lost relationship.
Do you remember?
It's hard to explain
Out on a bender, now
Losing all day
Gentle surrender
A reason to stay, ah
Keep it together, now
Can't help but get carried away
---
The following year Kid Bloom released another EP, Blood Sugar, in reference to his lifelong battle with type-1 diabetes. The title track is reminiscent of Harry Styles. "Sweet Dream" (continuing the blood sugar theme) is a unique track with a trap drum pattern and disco synths in which Bloom does a bit of rap-singing à la Anthony Kiedis.
Kid Bloom's first album with a runtime over 30 minutes came in 2022 with Highway. Highlights on the album include "Cowboy," a song about every city boy's dream of getting away from it all, "Remedy," a song about his faults in a relationship, and "Does It Feel Real," about growing up and drifting apart from old friends. The maturity in Kosler's songwriting shines through on the tracklist. He has honed in on the several resources he has on his musical tool belt.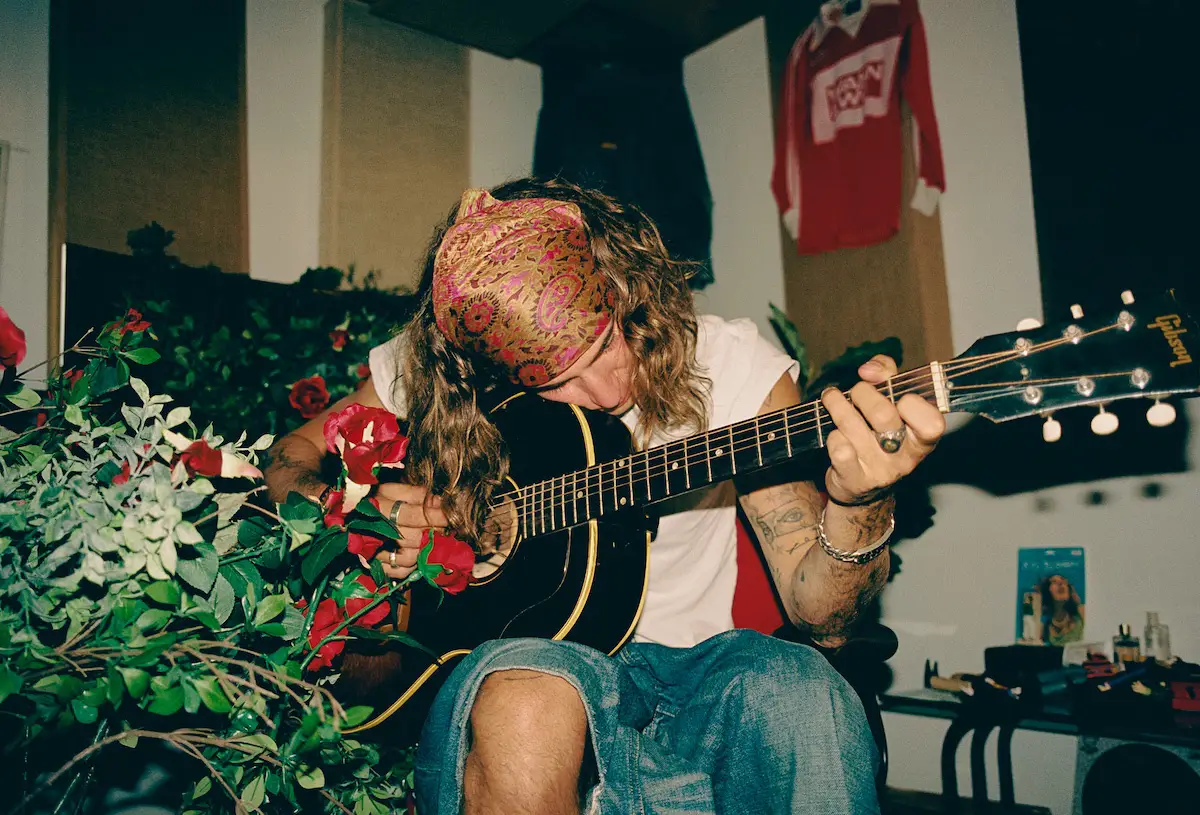 Kosler didn't slow down in 2023, with two singles and another EP – arguably the indie soundtrack to the summer, with feel-good tunes and not one skippable track during the breezy 19-minute runtime. Kid Bloom released two music videos to accompany the EP. The video for "Sparkle" features a shirtless Lennon Kessler dancing in the desert and being encircled by dare-devil dirt bike riders popping wheelies and jumping off ramps.
The music video for "Walk With Me" shows a focused Kid Bloom working on an oil pastel self-portrait (the artwork was actually done by his friend Alessandro Casagrande). Next to Bloom in the video is a carefree version of himself doing a goofy dance, contrasted by an agitated Kessler on a phone call that is not going well. Fittingly, the video is very reminiscent of Tame Impala's, "Why Won't They Talk To Me?" visualizer, Kevin Parker being a big inspiration for Kid Bloom.
Kid Bloom raps the verses on "What U Need," sounding like Anderson Paak, who also hails from SoCal and didn't break through until years of putting in the hard work (Kid Bloom does not have a Wikipedia page despite his millions of streams).  "Feel It," the closing song on the EP, was written in just five minutes after wrapping up working on the previous track "Walk with Me."
---
An easy favorite song off the project is "Catch My Breath," perhaps because this writer can relate to the opening stanza embracing the end of the never-ending SoCal summer:
Moving towards September
I'm dying like the ember
At the end of my joint
Finally cooler weather
Drowning in the heat wave
Oh boy
Kid Bloom's wide breadth of influences shines through in all his projects. He cannot be pigeonholed as a 1-dimensional artist. He isn't following the trends, he's paving his own way. He keeps evolving and getting better. Not only that, he is prolific, and each release is unique and can be replayed over and over. He can be added to any type of playlist, beach, party, jog, rap, pop, '80s, etc.
Standing on the shoulders of the musical greats that paved the way, Kid Bloom is the personification (musification is defined as "the musical representation of data," but it should mean what you visualize or feel when listening to music) of Southern California vibing.
— —
— — — —
 © Kid Bloom
:: Stream Kid Bloom ::
---