Native Baltimore rocker Kurt Deemer reminds us all not to let to let the craziness of the moment overtake us on his band's new record, 'World Upside Down.'
'World Upside Down' – Kurt Deemer Band
---
It may feel like the world is falling to pieces. It's felt a lot like that for a full year now. But let's not forget that many of us have felt that way previously– including not terribly long ago when Donald Trump was first elected to office and liberal counties across the country freaked out in manners comparable to those of the terrestrials in War of the Worlds.
Kurt Deemer, a Baltimore native and experienced rock performer, remembers that period well. In fact, he was able to channel his specific reaction to that event, as well as to other unsettling occurrences in modern history, into a new batch of tunes that he's collectively titled World Upside Down and whose thematic content reflects just that.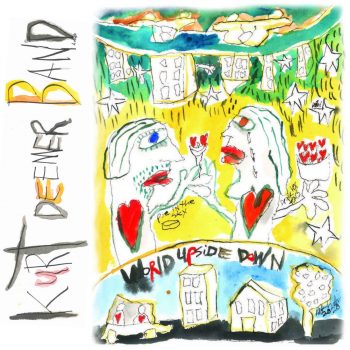 "When I wrote the title track, I was thinking about the moment I sat in front of the TV, watching Trump being announced as the winner of the 2016 election," says Deemer. "I thought about the school shooting at Stoneman Douglas, and the way those students got out into the street to protest. Given everything that's been happening lately — the political environment, the pandemic — I knew the album needed to be called World Upside Down."
And so it is. This new record marks the latest manifestation of Deemer's lifelong appreciation of rock music. It goes back to his childhood days on Greenmount Avenue in Baltimore, when he and his sister would listen to music together in the house non-stop. Deemer also regularly attended concerts throughout his youth and recalls: "Whenever I saw bands play live, I instinctively knew I wanted to do that."
He followed through on that dream by taking part in a number of professional bands, including two called Shadowmen and Vulgaria. The latter eventually morphed into its current form, "Kurt Deemer Band." In addition to its titular frontman, the group also consists of drummer Steve Rose, guitarist John Christensen, bassist Kris Maher, and sound engineer Keith Nachodsky.
This quintet emerged during the same national election season that continues to influence them lyrically with 2016's Gaslight. They've since released a pair of EPs– Afterthought (2017) and Antenna Like A Lightning Rod (2018)– and the creative chemistry the group has developed over that period seems to have endured throughout the unorthodox recording period of their latest album, World Upside Down. Deemer & Crew began producing the record at Sheffield Studio in North Baltimore, then had to shut down at the start of the pandemic, then gradually got things going ago once the opportunity arrived.
Ultimately, this weird way to make music doesn't seem to have daunted the group, who have emerged with a rich musical landscape in which the strings and drums soar freely, as does the occasional harmonica. The resulting sounds are impressively uplifting, and they are appropriately coupled by positive and encouraging lyrical messages throughout.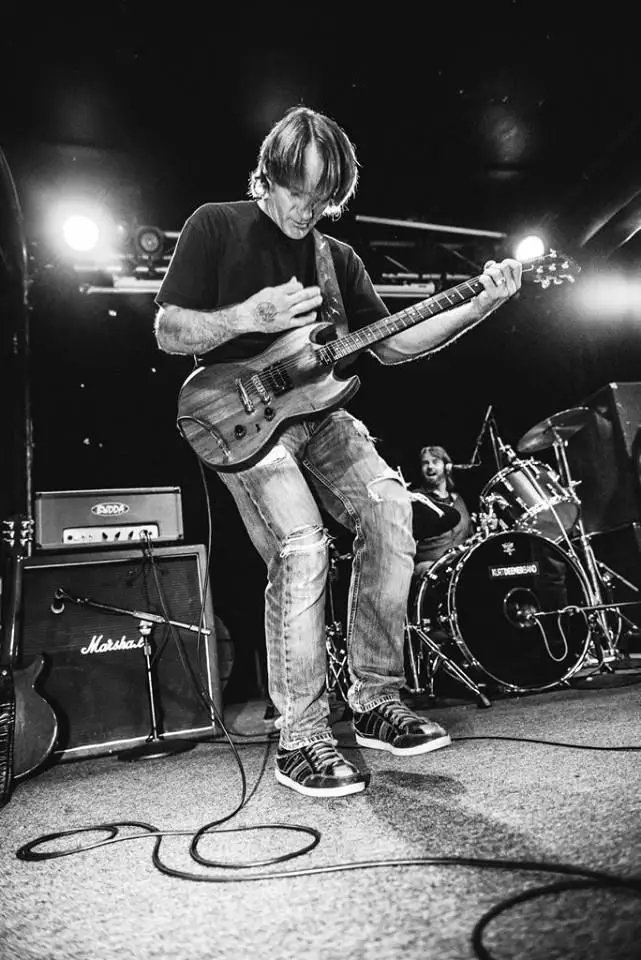 The good spirits enter the scene early on, as Deemer instructs us on the opening track: "Just keep looking up, no, don't you look down… you're upward bound with your eye on the prize." The album's last song is every bit as encouraging as its first: "When the sky comes falling down, and the seas overflow, and you know the end is near… well, sometimes you gotta take a chance," he sings, imploring his listeners to keep living the adventurous life all the way to the end.
Songs like "Don't Look Down" and "Take a Chance" live up to the optimistic spirit implied by their titles. Other tracks, such as "Rain" and "Real Deal," are ones he describes as "amplified love songs" that channel "the experiences that bind us together" and "the redemptive power of love." All the while, there's the reminder that, through the ups and the downs, "I live my life just like it's all mine." Such sentiments relate to the theme of taking control of one's own destiny, which is expressed at many moments all across World Upside Down.
Even the one song that's not the band's personal brainchild still remains true to the album's overarching theme. "From the Hip," a 1988 song by British singer Lloyd Cole, is one that Deemer describes as "[hitting] me in the chest" when he first encountered it as a young adult. It's a song about battling drug addiction, something Deemer has experienced personally, and it fits in well with the hopeful spirit and the "one life to live" mentality that characterizes much of the rest of the record.
A band this talented definitely has a bright future in store for them. It'll start when they relaunch their live act at a limited-capacity show at Rencher Theatre on April 30th. And other highlights are sure to follow. The world will continue to have its woes, but Kurt Deemer Band are sure to emerge from it all with upbeat and supportive tunes.
— —
— — — —
? © 2021
:: Stream Kurt Deemer ::
---