An intimately seductive wash of warm R&B envelops the senses as Lucy Park's stirring debut EP 'Before I Speak' gets underway.
Stream: "True to You" – Lucy Park
---
An intimately seductive wash of warm R&B envelops the senses as Lucy Park's debut EP gets underway. Impassioned and finessed, expressive and heartfelt, Before I Speak is a gorgeous outpouring of emotion-laden sound ready to uplift our spirits and help us connect with our own inner depths.
Sipping on wine with all my fine bitches
Know you wanna dine with us
Say you wanna see me so I'll let you know
When I got time it's undivided
No one else invited
And I'm telling you
I know what you want you should be alone with me
Color changing tone silver mirror in the backseat
Tangerine and gold velvet running down my body
Maybe you don't see it but I know you're gonna like me
True to you baby
True to you sayin' that ya never gonna play me
– "True to You," Lucy Park
Released March 12, 2021 via After Dinner Records / Culture Collective, Before I Speak is the immersive introduction from Los Angeles by-way-of London newcomer Lucy Park. A thrilling new voice on the R&B scene, the Korean-Japanese offers a series of five lilting grooves that blend the light with the heavy, the intense with the mild on her Anoop D'Souza-produced debut.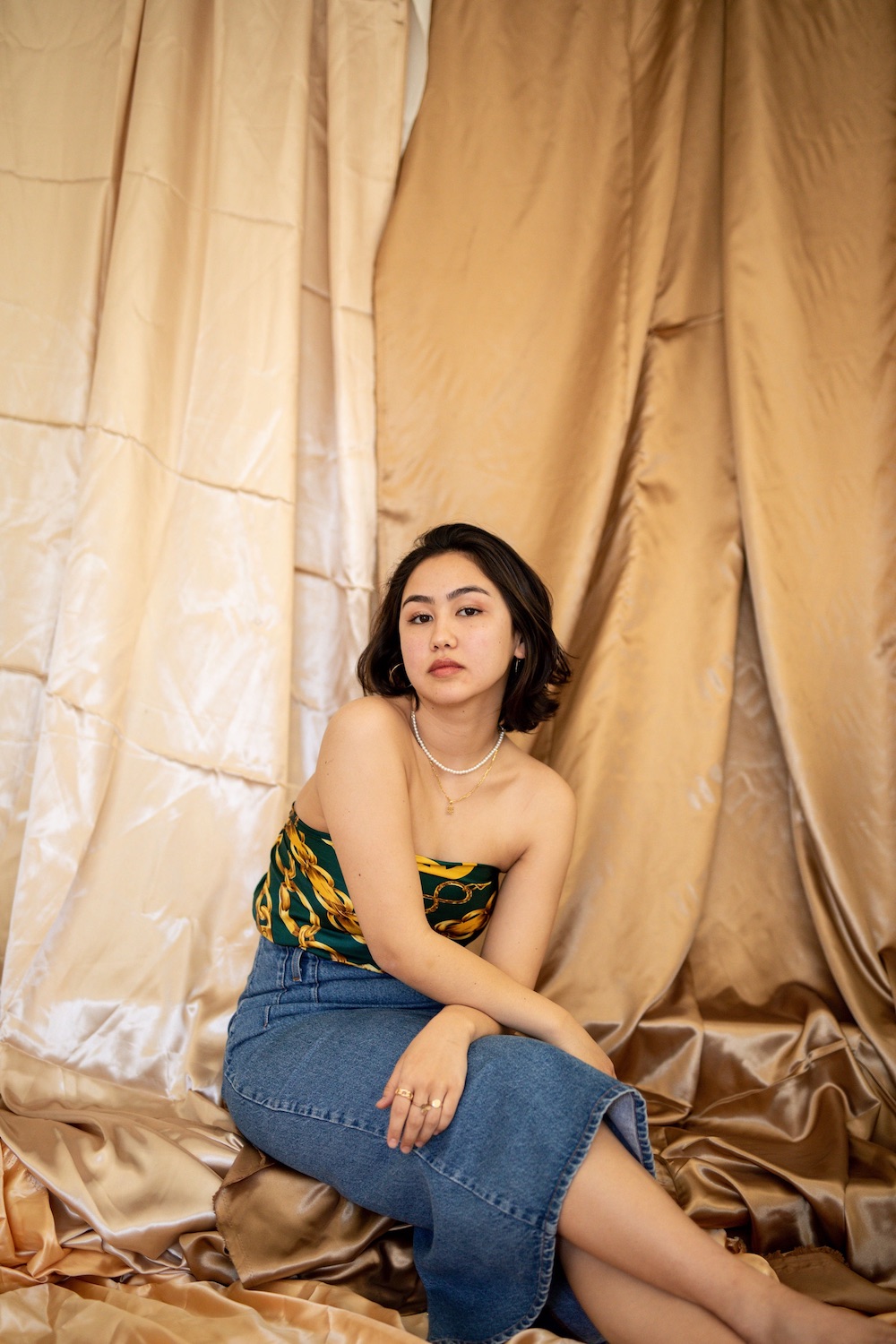 "I made this record during COVID with my wonderful friends and After Dinner team, Anoop, Dylan, Cam, and Rob," Park tells Atwood Magazine. "We spent so many days writing in the studio, staying up the whole night and ordering food at ungodly hours. We hadn't seen each other in a while because I had been home during COVID with my family in London, but as soon as we were all back in the studio together, we had so much energy to make music. The whole EP was done in about a month, but we switched the outro for a new song a little while after everything else was done. Making this project was a lot of hard work but an amazing experience, and I am so thankful to have had such kind, patient, and talented people on my team to help it all come together."
"I didn't know much about making an EP before actually doing this one. I knew what type of sounds and influences I wanted, but wasn't sure how to go about it. Anoop and Dylan, who produced and co-wrote the record with me, helped me decide to tell a story with the songs. We tried to make the songs follow a trajectory of a relationship from start to finish, and capture different moods from song to song."
Park debuted in August 2020 with "Rain," a beautifully bittersweet two and a half minute outpouring that showcases her expansive vocal range, as well as her deeply personal lyrical bent. A sweet guitar glistens in pools of passionate wonder as Park spills her soul in song:
Walking on water
Holding you near
I'm hoping if God don't break you
We can stay right here
'Cause your love is like rain on my skin
It softens the surface
Sinking fast don't know how to act
And it's overcast
When I drift away from you
You pull me back
But we'll never last
'Cause I'm going mad
As I lose myself in you
Rain, won't you come to me?
I need some company
Oh rain, won't you come to me
Think I need some company…
– "Rain," Lucy Park
"I made "Rain" with Anoop D'Souza over FaceTime during quarantine and at the time, I was eager to get music out in the world," Park recalls. "COVID changed the music making process for me so much, so it felt fitting to release something that I made in my bedroom during the pandemic. The song is warm and meditative, which was the type of music that was keeping me sane during quarantine, so I wanted other people to hear it too."
"Rain" has since amassed close to seven million streams on Spotify alone, and while it is absent from her EP, Park's next singles "Cold" and "True to You" each have their own resonating presence, bringing a bright, rejuvenating spark to Before I Speak. The songs own the first and second spots on the record.
"When making 'True To You,' the idea was to make a track that was fun and flirty," the artist explains. "The lyrics are riddled with imagery which led to multiple versions of the track before we landed on the final version, taking the most amount of time [out of all my singles] to complete."
As catchy as it is uplifting, "True To You" speaks to Lucy Park's ethos, as well as to her overall EP – a record that uses simple lines to express to complex and convoluted feelings that gnaw at our insides. It's a testament to Park's songwriting abilities, as much as it is a key facet of the R&B genre, that she can pull this much emotion out into the world. "I didn't start listening to R&B and soul until I was in high school, but it has forever changed the way I approach music. The melodies and vocal tones are so inspiring and there are so many artists that push me to challenge myself as a writer and musician every day."
This sentiment ripples through the very fabric of Before I Speak, whose very name expresses that which words alone cannot.
"There is a line in "Somebody Else" that goes, 'You take my words before I speak.' I remember having a difficult time articulating how I felt about where I was at in my life and relationships, and this line seemed to capture that frustration better than I could with words," Park says. "It kind of stuck with me while writing the rest of the project, so when we were thinking of titles for the EP, Before I Speak felt perfect."
"I think Before I Speak sets a foundation of my sound and experiences. It captures who I was leading up until that point, and hopefully music going forward will continue the story and reflect growth and maturity, both personally and musically," Park adds. "I have been making a lot of music since then that builds off this foundation in different directions, which I am so excited to put out in the world. In Before I Speak, I was influenced by artists like Amy Winehouse but in the stuff that is coming next, I am leaning more on old school influences like D'Angelo and Lauryn Hill."
These influences and many more came to the fore for Park when writing and recording her record, whose songs offer a multi-colored tapestry of acoustic and electronic instrumentation. Originally from London and now living on the US West Coast after attending college near Los Angeles, Park's musical exposure played into her musical trajectory and helped inspire the nuanced sounds she now makes today.
"Moving around a lot has inspired so much of my writing and shaped my taste in music. I grew up listening to jazz singers like Amy Winehouse and Etta James on my iPod and spent hours watching my dad and older brother playing guitar around the house in Hawaii. Music was always playing in the mornings in my kitchen and in my car when I was driving to the beach with my friends. I started going to a bunch of concerts after I moved to London for high school, and that's when I really began immersing myself in British R&B. I began writing my own songs on guitar, which are hilarious to listen back on now. Going to college near LA exposed me to even more live music and allowed me to start doing songwriting sessions with musicians in LA, who made me want to pursue music full time."
Honestly it's not okay
Maybe in the past, but me I'm not like all those girls
I never hide from what I feel
And baby
You say I'm not the type of woman
To love you after all but
How do you know?
You don't know me like that
It don't make you a man to be too cold
Keep your cards to your chest and you don't say the rest
It don't make you a man to be
Stuck and restless
And I can't help it
Holding on to my body
You know nothing about me
– "Cold," Lucy Park
From the first hypnotic lines of "Cold" to the pulsing grooves and inner reckoning of "On God," Before I Speak delivers a mesmerizingly warm journey of the heart through and through. Park cites EP the short, but stunning closer "After All" as her favorite, both for its music as well as its lyrics.
"'After All' is the most personal track off this record," she explains. "I wrote it a month or so after the rest of the project, so it feels a lot closer to where I am at now. My favorite lyrics are definitely in the outro (as well): I love the last verse of the track, which is also the last verse of the whole EP. My favorite line in that verse is, "somber cranes will fly." I used a bunch of Japanese imagery in this verse, which makes it special to me as a Japanese American."
I hope you're right where I left you
I let it go too far
Don't know if I can take it
Masquerading skin of mine
I know it's just too hard
Maybe next time I'll see
How my silence feeds you
After all
Moonlights disguise
But dark horse of patience
How could you take it away from me
Didn't ever know that love belongs to those who speak it
Somber cranes will fly
You won't run my mind no more
Origami skies
Empress of design
Spill over the lines you draw
Curvature divine
Whether you're attracted to the soothing balladry and pained upheaval of "After All," or the soaring effervescence of the buoyant, fun "True to You" ("a favorite as well," Park adds), Before I Speak has a little something for everyone in its 14-minute run. Perhaps most importantly though, it serves as a defining introduction that puts Lucy Park, the artist and the name, on the map for good.
"I hope listeners are able to find their own meaning in the songs and I hope that it brings people some peace and inspires reflection, especially during this difficult time," Park shares. "I learned so much while making this project, and have grown so much since then. I can't wait for everyone to hear what is coming next."
This is only the beginning of an exciting artistry we cannot to hear more from in the coming months. Experience the full record via our below stream, and peek inside Lucy Park's Before I Speak EP with Atwood Magazine as the artist goes track-by-track through the music and lyrics of their debut!
I hope listeners are able to find their own meaning in the songs and I hope that it brings people some peace and inspires reflection, especially during this difficult time.
— —
Stream: 'Before I Speak' – Lucy Park
:: Inside Before I Speak ::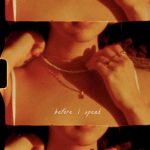 — —
Cold
.TXXXXXXXXXXXXXXXXXXXXXXll
True to You
.TXXXXXXXXXXXXXXXXXXXXXXll
On God
.TXXXXXXXXXXXXXXXXXXXXXXll
Somebody Else
.TXXXXXXXXXXXXXXXXXXXXXXll
After All
.TXXXXXXXXXXXXXXXXXXXXXXll
— —
— — — —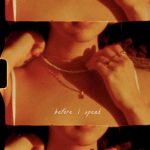 ? © Alex Harper
:: Stream Lucy Park ::
---