Kid Nobody (ex-Wildcat! Wildcat!) jump into the deep end of romance in their pulsing electro-pop song "Ready or Not," a hazy track with a strong desire for intimate connection.
Stream: "Ready or Not" – Kid Nobody
---
A spacey haze seems to cloud Kid Nobody's first single of the year in an auditory silhouette, and yet the band's heartfelt message couldn't be any clearer: Aching with sincerity, "Ready or Not" jumps into the deep end of romance with pulsing electro-pop nuance and a strong desire for intimate connection.
night drive down an empty street
two hearts among the summer heat
headlights fade into morning
feels right to drive all night
all night
drive all night
drive on
Atwood Magazine is proud to be premiering "Ready or Not," the latest single off Kid Nobody's forthcoming debut album Discretion (out 2020). The Los Angeles-based duo of ex-Wildcat! Wildcat! band members Michael Wilson and Jesse Carmichael, Kid Nobody have introduced themselves over the past two months as lovers of a genre we might call "ethereal indie pop." Starting with their vibey debut single "Ms. Stress" and leading through both the synth-swathed "Watch the World As It's Ending" and their holiday song "Christmas 4/4," vocalist/arranger Wilson and producer Carmichael have delivered ambient tracks as filled with emotion as they are space. "Ready or Not" is a continuation of this nascent trend, featuring perhaps the most direct and humbled lyrics the band have yet to provide their growing audience:
moonlight running out to sea
two hearts dancing to summer beats
kiss twice over future dreams
feels right to drive all night
all night
drive all night
drive on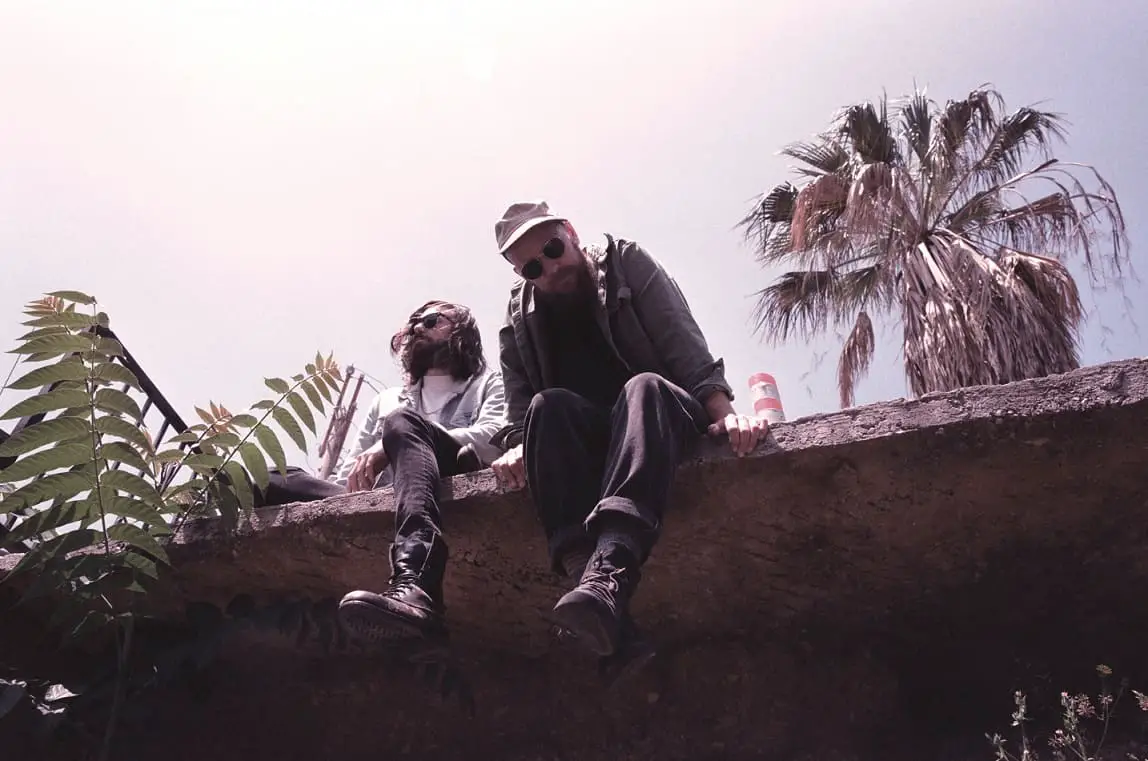 "It's hard for me not to love the lyrics and poetic nature of this song," Michael Wilson tells Atwood Magazine. "I wrote "Ready or Not" for my then-girlfriend (now wife). Our first few dates ended with us driving [through] the canyons in the Santa Monica Mountains. There was just something so simple and pure about hitting the road with someone and having this shared anticipation, tension even, and then that being met with fading city lights, a dark open road, and just heading for an unknown horizon — it was thrilling and unexpected."
The excitement of fresh romance and new adventures rings out through Kid Nobody's heavy hits and cavernous, encapsulating sonics.
"Ready or Not" is the kind of song that grows and grows, reaching its apex not once a minute through the chorus, but at the very end through some  melodic resolution that ties the whole four-minute experience together in a tight, cathartic knot. In this instance, such relief comes from the increasingly hot repetition, "ready or not, here we come" – a mantra capturing not only the heat of the moment, but also the ambitions of a band on the rise. 2020 promises to be "the year" of a lot of things, and with this musical moment of pressurized dynamicism, Wilson and Carmichael are essentially asserting it to be the year of Kid Nobody. With only six days in, who are we to disagree?
That fierce refrain concludes with a pacifying cool-down, over which the duo wash their final verse:
I can see the sunlight in your eyes
makes me feel the day will be alright
wish we had a little more time
to hit the road and drive all night
So ends Kid Nobody's first, but certainly not last, venture of 2020. A dreamy immersion of young love and sweet 'n heavy synths, "Ready or Not" throws caution to the four winds and accepts a life lived boldly in the moment: We may not know what tomorrow's light brings, but tonight we're under the same dark sky. Ready or not, here we come.
Stream Kid Nobody exclusively on Atwood Magazine, and stay tuned for the band's debut album Discretion, due out in 2020. "Ready or Not" is independently out everywhere later this week!
Stream: "Ready or Not" – Kid Nobody
— —
— — — —
? © Dustin Giallanza
:: Stream Kid Nobody ::
---