Ghanaian band Alostmen's new song "Kologo" is a masterful reinvention: This modern take on an ancient instrument creates a party atmosphere that celebrates the past while harkening to a bright musical future.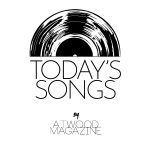 Stream: "Kologo" – Alostmen
---
Traditions are what grounds our communities. They remind us where we come from and what's important. They can also be reinvented and used to explore our world in a whole new way. Alostmen's new single, "Kologo" does exactly this.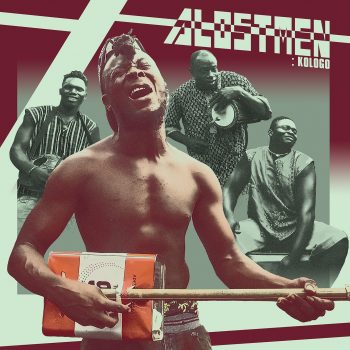 Named after the traditional, two-stringed lute common amongst the nomadic herdsmen and healers of the Frafra people, the song is an ode to Ghana's musical roots and a reimagination of what the ancient instrument can do. "The kologo is traditionally played a certain way but Stevo [Atambire] is unique. He will play it at the shortest end of bridge, he accentuates, almost playing it Hendrix style," says producer and fellow star Wanlov the Kubolor. "He has evolved the kologo more than any other artist in Ghana, in my view."
Opening with the entrancing kologo riff, "Kologo" repeats with an urgency that demands—and deserves—your full attention. "Put on your dancing shoes," he urges, but the beat is so infectious you're already lacing them up. Gang vocals reverberate throughout the track, creating the sense of a community inherent in old traditions. 
The chorus captures the kologo's enduring and continuous legacy. With its two strings vibrating in the background, Atambire recites the entangled history of music and his nation. 
Kologo dey before the banjo
Kologo dey before the oud
Kologo dey before the guitar
Kologo dey before the lute
Kologo dey before Ghana
Kologo dey before my youth
Kologo dey before my mother
Kologo music be the root
This modern take on an ancient instrument creates a party atmosphere that celebrates the past and harkens to a bright musical future.
The second verse sees Wanlov the Kubolor's hip-hop musings about Ghana's musical past, while footage of Atambire in traditional dress dancing around his village cements the powerful influence of their homeland in the music. "I'm a yout'man and into different kinds of music: commercial, rap music, reggae music, Malian sounds. If you see me play, you might not sense that but my instrument is where I come from and I add to my music in different ways," says Atambire.
A four-piece band, Alostmen is led by Stevo Atambire alongside "Jo Ajusiwine, a brilliant goje (two-string fiddle) player and singer, talking drummer Aminu who has played in Ambolley's highlife band, and Sowah who plays heavy Ga rhythms on the gome box, djembe and conga" (per Atambire).
Ghanian music has always been vibrant and intrinsically connected to culture. Alostmen's "Kologo" celebrates this history, while modernizing it and presenting it to a new audience. 
— —
Stream: "Kologo" – Alostmen




— — — —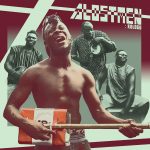 Connect to Alostmen on Facebook
? © 2020
:: Today's Song(s) ::
:: Stream Alostmen ::