'Fly Moon Die Soon' is Takuya Kuroda's debut release with First Word Records and one of many albums on which his love and mastery of trumpet-heavy jazz are on proud display.
— —
Over ten years ago, Takuya Kuroda got his foot in the game as a professional trumpet player. Although born in Tokyo, he had already been living in the U.S. since 2003, when he came to pursue his passion for performance at the Berklee College of Music. Kuroda ultimately earned his degree in Jazz and Contemporary Music in 2006 from the College of the Performing Arts at the New School in New York City. While a student there, he made several valuable connections with his classmates — among them, fellow jazz performer José James, who brought his friend on board as a sideman for his 2010 project Blackmagic. The two have continued to collaborate regularly.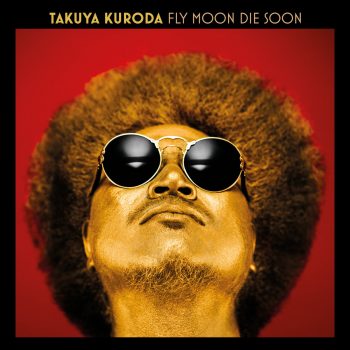 That same year, Kuroda put out his own debut album, Bitter and High. Another five solo albums have since followed, as well as stints with The Badder Band, organized by the legendary DJ Premier, as well as the New York-based ensemble, Akoya Afrobeat. His latest album, Fly Moon Die Soon, maintains the devotion to jazz and trumpet-playing that Kuroda has manifested throughout his career, with some hip-hop, neo-soul, and funk-infused for good measure. Yet the album is distinct from Kuroda's back catalog in the manner it was conceived — rather than performing with a live band, he worked primarily in a home studio this time around.
This approach was likely a byproduct of the worldwide lockdown, yet it also allowed for Kuroda to "[make] hearty use of beats, sampling, overdubs, and other studio magic while also inviting musicians into the studio periodically to collaborate, keeping the collaborative and rough-edged spirit intact." Plus, even in the midst of this stay-at-home era, Kuroda was able to produce two outdoor music videos for Fly Moon Die Soon: "Moody" and "CHANGE," which respectively allow him to showcase his city of origin (Tokyo) and the city he has called home and been creatively active in for many years (NYC).
In an interview with Atwood Magazine, Kuroda offers us an inside look at Fly Moon Die Soon, an album that marks his debut release with a new label, First Word Records, and is designed to encapsulate, as he describes, "the irony between the greatness of nature and the beautiful obsceneness of humanity!
— —
Listen: 'Fly Moon Die Soon' – Takuya Kuroda
A CONVERSATION WITH TAKUYA KURODA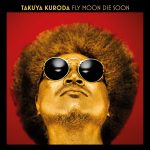 Atwood Magazine: It's now been a solid decade since your first studio album, 2010's Bitter and High. What have been some of the important ways in which you have developed as an artist during that time span?
Takuya Kuroda: It has been quite an adventure during these past 10 years. I have been so fortunate to have worked with various acts such as Jose James, Akoya Afrobeat, and DJ Premier, to name a few, and also to have friends and super musicians who are always down to play music with me. They have helped me and pushed me to where I am now. Many of them appear on my latest album.
Fly Moon Die Soon was produced in a notably different manner than your past albums were, as you decided to mainly record it in a studio rather than alongside a live band. What inspired you to take this new approach, and how did you make the most of it during the creation of this album?
Takuya Kuroda: Two years ago, I was working on the first song of the album Fade at home by myself. I then booked two days in the studio with my engineer, Todd, who plays a major role on this album. I wasn't confident enough at the time to use my homemade beats during our production sessions, but Todd was like, "Hey man it's not bad. It's actually good! You might just wanna work on few a sounds, like the snares and the hi-hats." So we started working on those sounds together, and we incorporated samples of myself playing snares, sipping coffee, and such.
There are some songs that we played with a live band, though. But even with those songs, we always put in some production parts to maintain the vibe throughout this album.
The trumpet is the instrument heard most prominently throughout many of your records, and that remains the case on Fly Moon Die Soon. How did you become so attached to that particular instrument, and how do you feel you were able to put it to innovative use on your latest work?
Takuya Kuroda: The trumpet, I think, is one of the most difficult instruments to physically maintain chops at. I guess you have to be attached to it if you choose to do this instrument. For this album, I wanted to use the trumpets for a variety of purposes — sometimes as background noise, sometimes as a percussion instrument, sometimes as a landscape sound effect, and of course as the main voice. I just want to show many sides of the trumpet's tone.
Most of the tracks here are instrumentals-only, but you do make room for a pair of vocal collaborations with Corey King. How did you come across Corey, and what was it like to work with him on these two tracks?
Takuya Kuroda: We met at the New School in New York sixteen years ago. We have been playing music together for a long time. I respect him and his music a lot. It's great to be able to write songs together and put it on the album.
Fly Moon Die Soon has thus far produced two music videos, ''CHANGE'' and ''Moody,'' which were respectively filmed on location in New York City and Tokyo. What elements of life in these cities are you hoping to communicate in each of these videos?
Takuya Kuroda: The video of "CHANGE" obviously shows that the song was co-written with Corey and that it was a beautiful day in New York. It was nice to capture the river, sky, and bridge in NY. As for "Moody," we did the video shoot at actual venues and studios where we had previously performed. It was nice to show what the atmosphere at those places was like.
Watch: "Moody" – Takuya Kuroda
Fly Moon Die Soon is your debut release on your new label, First Word Records. How has joining this label influenced your craft and represented a new career stage for you?
Takuya Kuroda: It's awesome for me to release an album with First Word Records. More than anything, I'm so thankful that they believe in my music. That means a lot! It is always challenging to express new things, and without them, I couldn't do it.
You've described Fly Moon Die Soon as being about ''the irony between the greatness of nature and the beautiful obsceneness of humanity.'' How did you develop this particular thesis for the project, and what are some of the key ways in which it is exemplified in the resulting music?
Takuya Kuroda: Lots of people have asked me about the meaning of the title, so here it is:
I sometimes like to name songs using contrasting words like "Good Day Bad Habit" and "Red Spade Black Diamond." Fly Moon Die Soon is a similar approach with a slightly metaphorical expression. "Fly Moon" represents the greatness of nature. "Die Soon" refers to humans, whose lives are shorter than that of nature. It's my appreciation of nature, humans, and of my own life that brought this idea into my mind.
It comes from an experience I had about a year and a half ago, during a trip to Death Valley for a photoshoot. That night, I saw a huge golden moon and stars in the desert sky. It was the most magnificent scenery I had ever seen in my life. I was feeling nice and tipsy underneath all of that natural beauty. Looking up at that golden moon, I thought, I have to keep doing what I want to do.
— —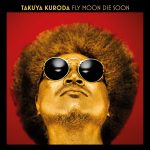 ? © Hiroyuki Seo
:: Stream Takuya Kuroda ::
---