With their blend of harmony and intricacy, tricot continue to do what they do best on "サマーナイトタウン"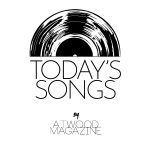 Stream:  "サマーナイトタウン" – Tricot
---
For all the niche and abstract genres that have developed from rock music as a whole, none might be more of both of those things than math rock. Was math rock born from the abstract mind of Robert Fripp and King Crimson? Or is it the product of a developing punk and hardcore style from acts like Slint and Drive Like Jehu? Is it noisy and minimal like Shellac, or intricate and jazzy like Don Caballero? The list of theoretical what-ifs and genre qualifiers could go on and on, but there's no sense in further beating that horse.
Instead, it's important to look at bands like the Japanese group tricot, who keep furthering the genre and expanding on its definition.
What makes tricot stand out is their knack for harmony, their intricate melodies, and their dynamic songwriting palette which covers the spectrum of technical and vibrant to mellow and warm. While the group combines all of this in a way that can seem "mathematical" at times, they never let that strange adjective get out of hand and their new single, "サマーナイトタウン" is a strong point for the case.
On "サマーナイトタウン," the band is in true textbook form. From start to finish the band cycles through moments of laid-back, yet angular guitar work and steady rhythms to energetic and melodic choruses with jangly chord progressions and danceable beats.
For all the intricacies that find themselves woven throughout the song perhaps none are more understated than the band's vocal performances; another tricot staple. While the primary vocals, sung in a call-and-response style are performed well enough, it's the layers of vocal harmonies strewn about the song that showoff the band's penchant for details.
tricot are as tight as ever on this new single and offer, yet again, a piece that is all things intricate, melodic, and balanced.
— —
Stream:  "サマーナイトタウン" – Tricot
— — — —
? © 2020
:: Today's Song(s) ::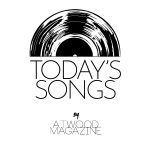 ---
:: Stream tricot ::