"Lilo" is emotional, transcendental, mesmerising, and completely out-worldly – just about everything you would expect from a The Japanese House song.
— —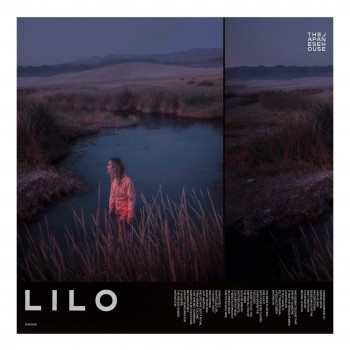 The Japanese House has returned. A little over a year after dropping her fourth EP entitled Saw You in a Dream, The Japanese House – aka Amber Bain – has released a new track called "Lilo," out now via Interscope/Dirty Hit. The first single off her forthcoming and highly anticipated debut album, "Lilo" is just about everything you would expect from a Japanese House song: emotional, transcendental, mesmerising, and completely out-worldly.
After the track's premiere on Zane Lowe's Hottest Record on Thursday 9/27/2018, Bain released a statement on the inspiration behind the song:
"One of my best friends five years ago called me up when I was in a state of total heartbreak and said: 'I've met somebody and you're going to fall completely in love with them'. Quite quickly this become entirely true. "Lilo" is a song about that relationship, how she was everything I needed at that time and how, to me, her every movement – paired with her approach to life – seemed as serene as the image of a lilo floating across a swimming pool. I feel very close to this song as I began writing it just before this relationship came to an end and finished it just after it had. Now it is a reminder to me that I am good at falling in love and I can survive falling out of it. I'm good at falling."
Listen: "Lilo" – The Japanese House
"Lilo" opens with a moment of hope, where Bain finds light in darkness after her friend Gemma tells her about the person she'd eventually fall in love with. From the first verse it is evident just how much the relationship meant to Bain, as soon as she meets this person she has a good feeling and it seems like this moment was what she'd been waiting for all along. This relationship came as a breath of fresh air while Bain felt like she was drowning, and she embraced it fully.
I needed someone to depend upon
I was alone I was emotional
Searching for the right emoticon
To expand my mental lexicon
And Gemma told me that she met someone
It was the person I'd be counting on
It felt good, it felt transitional
A feeling I'd been waiting on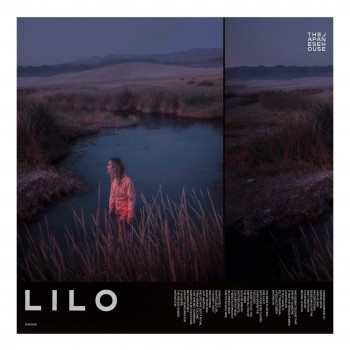 The chorus is where Bain describes her lover in all her grace and effortlessness. In it, we picture someone who's delicate, easygoing, and infatuating, she literally takes Bain's breath away. The lack of synths in the first chorus make us turn our attention to Bain's voice and message, which completely absorbs you – just like she was completely absorbed by her lover. Nodding to her typical use of water imagery, Bain compares herself to a "patient wave", a formidable force, but one who knows when to pull back and wait.
You were floating like a lilo
With your eyes closed,
going where the tide goes.
Caught in flux
you drifted till you hit the sides.
Hold my breath another minute,
I can keep my head
there's nothing in it.
I'm a patient wave
And it's an easy ride 
Dealing with the aftermath of a relationship is always difficult, and on the second verse it seems like we see Bain starting to get used to her life without her partner. On her song "3/3", Bain says "Emotionless and frozen, I was going through the motions" and she seems to replicate this sentiment on "Lilo", saying "Every move was just habitual/ And life was just a ritual". We're taken right back to the first verse, when she was describing the start of the relationship, but now she's resisting change and the feeling she'd been "waiting on" at the start is one she isn't "searching for". She closes the song by going full circle, and we feel as enamoured and heartbroken as she does throughout.
I saw myself an intellectual
I thought that I was capable
Every move was just habitual
And life was just a ritual
And Gemma told me that she met somebody
Nobody else could take me from myself
I wasn't searching for it anymore
The feeling I been waiting for
In little over four minutes, Amber Bain sucks us into her paradise-like, ethereal soundscape and takes us through her whole relationship, sparing no details about how she felt and showing beautiful vulnerability and strength. "Lilo" is representative of what everyone likes best about The Japanese House, but also pushes her sound further into something more mature, combining the absolute sunshine of "Saw You In a Dream", the sentimentality of "Good Side In" and the slight darkness of "Still". Amber Bain is great at falling in and out of love, and by depicting this discovery in "Lilo" she makes everyone fall for The Japanese House, headfirst and unapologetically.
— —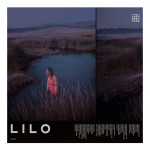 ? © Tim Mangan
:: Stream The Japanese House ::