With only six months until Halloween (and even less time before Kim Petras' expected collaboration with Nicki Minaj), 'Turn Off the Light' is the perfect addition to any spooky playlist.
Stream: 'Turn Off the Light' – Kim Petras
---
She's the "baguette b*tch." She's "Unholy" with Sam Smith. Grammy Award-winning artist (and LGBTQ activist) Kim Petras is also the self-appointed Queen of Halloween.
Petras saw a need in the pop music scene: Spooky hits that aren't exclusively on Born This Way by Lady Gaga. As a result, in 2018, she released Turn Off the Light, Vol. 1, following it up with 2020's Turn Off the Light.
First time in my life, I, I'm not afraid
First time I remember feeling anything, anything
There's no turning back now, I can't be saved
And in the next life they'll remember me, remember me
– "In the Next Life," Kim Petras
The full-length album, featuring Petras' well-manicured hand on the cover, highlighted Halloween-inspired songs like "Bloody Valentine," "Wrong Turn," and "Tell Me It's a Nightmare." Some tracks are exclusively instrumental and one song, "Turn Off the Light," features another artist known for her Halloween connection: Elvira, Mistress of the Dark.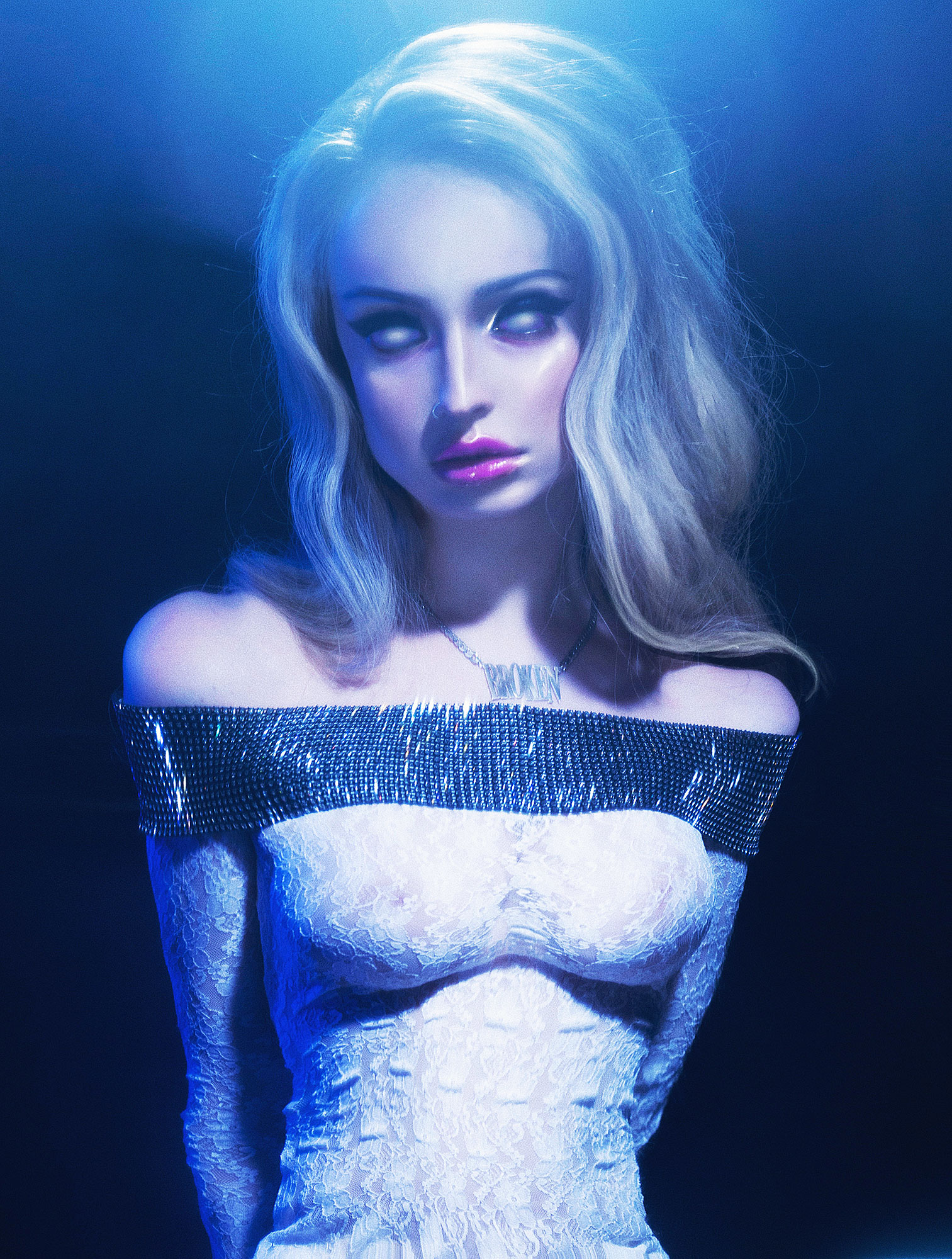 A fan-favorite from the collection is "Close Your Eyes," where Petras takes on the role of a monstrous lover, warning others they "won't get out alive." Since its Spotify debut, the track earned over 20 million plays.
Go on and say, say your last words
Sometimes the best things kinda hurt
'Cause this is real, it's unrehearsed
My final touch, your fatal curse, yeah.
– "Close Your Eyes," Kim Petras
---
Even if this album is creepy and kooky (a little mysterious and spooky), it still has that element of fun so intertwined with Petras' pop music.
Petras is known for her self-aware, almost camp-driven music. For those unfamiliar with her brand, an album titled Slut Pop with songs "Throat Goat" and "Treat Me Like a Slut" might be crass… which it is. It's also such a good example of a well-curated collection, leaning into Petras' Y2K "dumb blonde" image.
She scrapped 2022's Problématique — a nod to her French-inspired lyrics that also poked fun at her "problematic" work relationship with producer Dr. Luke. The title track began with someone asking their friend if they listened to Kim Petras.
"Um, isn't she problematic," they asked.
"No," the first person clarified, "she's problématique."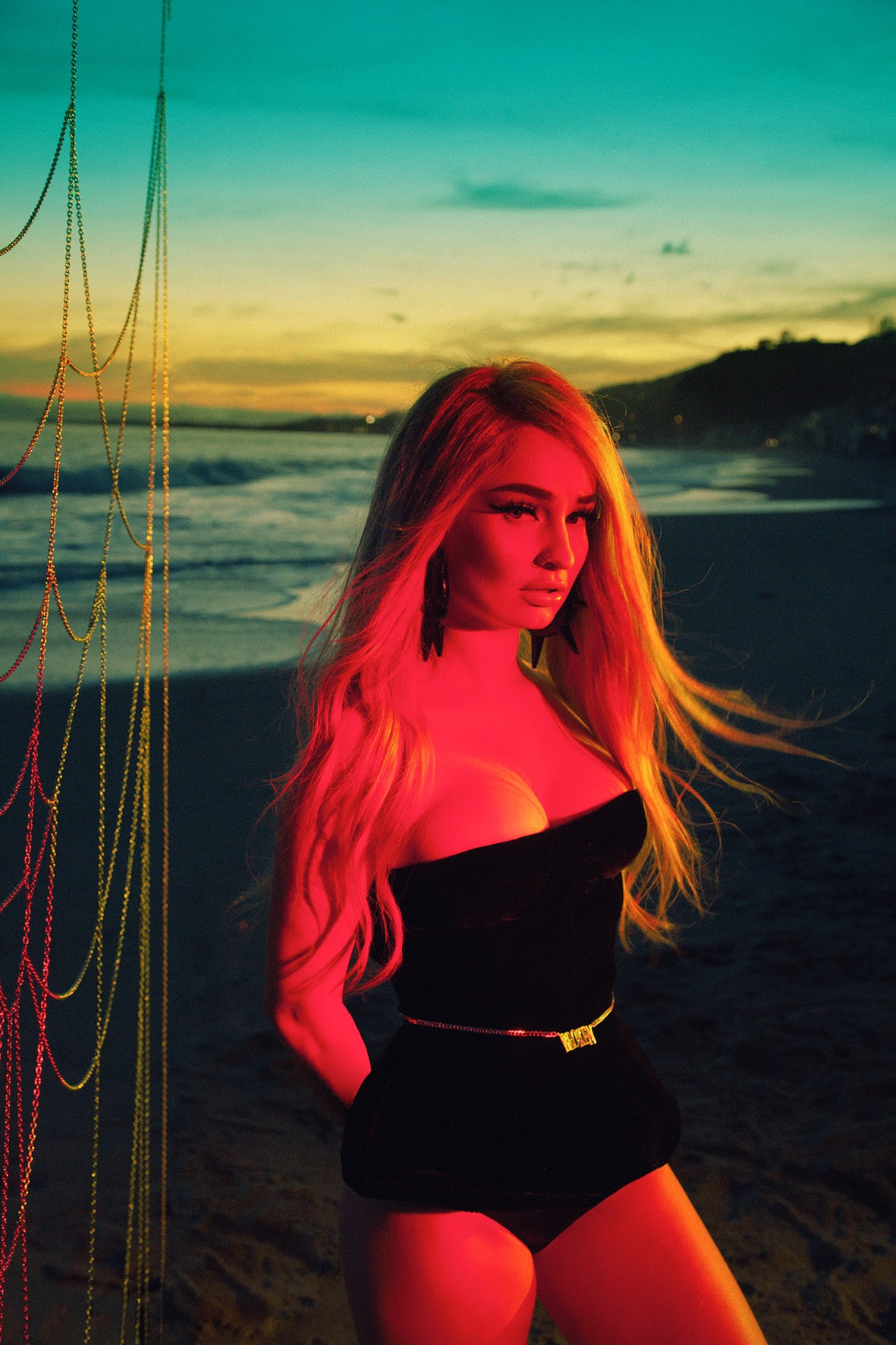 Petras recently earned recognition in mainstream music with Sam Smith's "Unholy."
Thanks to this single, she became the first transgender woman to win the Grammy Award for Best Pop Duo/Group Performance. Fans also anticipate her upcoming collaboration with Nicki Minaj, teased on social media by the "There Will Be Blood" singer.
Still, don't close your eyes (or your ears) from this Petras original release. Turn Off the Light scratches a particularly niche itch in the pop music scene. It's perfect for Halloween, the car ride to Scream 6, or any time you're in a spooky, dance-y mood.
— —
— — — —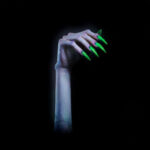 © Byron Spencer
illustration © Lucas David
:: Stream Kim Petras ::
---