Happy Pride Month from your favorite indie pop band: The Aces debuted 'I've Loved You For So Long' in early June 2023, complete with the flirty, intergalactic rock song, "Not the Same."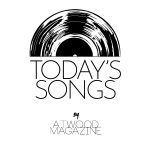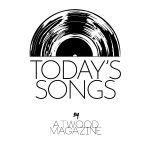 Stream: "Not the Same" – The Aces
---
---
The girl of my dreams has faded away, we're in different places, miscommunications creating more spaces…
The Aces are back just in time for Pride Month.
Comprised of sisters Cristal and Alisa Ramirez (vocals/guitar and drums, respectively), McKenna Petty (bass), and Katie Henderson (lead guitar), The Aces are nothing if not effortlessly cool.
They're perfect for fans of Aly & AJ, The Japanese House, or even HAIM — with a scrappy element that makes this group's music so personal. That's especially evident in songs like "Not the Same."
"Not the Same" feels similar to "There's a Honey," by Pale Waves but obviously covers a different subject matter. In The Aces' 2023 track, the band tackles miscommunications in a relationship. As the title suggests, it's just not the same.
Even if two people yearn for their initial connection, time altered the romance. The narrator acknowledges this thread isn't sustainable. Still, the love between them remains. All that's left is to plan for the future — with or without this special someone.
"So what do we do
'Cause I don't know how to stop loving you
But we tried and we're just not the same
The thought of you with someone else
Is enough to drive me insane
But we tried and we're just not the same."
– "Not the Same," The Aces
The music for "Not the Same" is definitely head bop-y. The song feels driven by electronic elements, the keyboard, and a fun guitar track. It almost welcomes the sunny summer weather, accompanying a drive to the beach.
The outro is especially noteworthy, sounding almost intergalactic as it transitions into "Suburban Blues" — both included in I've Loved You For So Long. The 2023 album featured singles "I've Loved You For So Long," "Solo," "Always Get This Way," and "Girls Make Me Wanna Die," each with The Aces' unique pop-rock twist.
On Instagram, The Aces said their release details "self-reflection and self-exploration."
For one member, I've Loved You For So Long was also an exercise in gratitude and contemplation.
"The greatest love of my life is this band," Cristal Ramirez said in a statement (via Prelude Press). "It was something that subtlety dawned on me after writing the title track for our third record, 'I've Loved You For So Long' – a line Alisa wrote that felt grand and romantic."
"We were exploring what love looks like in a long-term relationship, of loving someone for so long that they almost feel like a part of you," she continued. "Although, when we were writing it, we were referencing experiences from our romantic relationships, I quickly realized, the love of my life is this band."
— —
Stream: "Not the Same" – The Aces
---
— — — —
 © Julian Burgueño
:: Today's Song(s) ::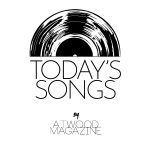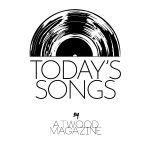 ---
:: Stream The Aces ::