Brain Wilson tour supporter Andrea Magee's spellbinding sound masterfully melds country, blues, and pop/rock in 'Only Love', and she has concocted a debut album that is sure to amaze.
Stream: 'Only Love' – Andrea Magee
---
With an adorable nickname like "smiler," it is no wonder Andrea Magee's infectious music lyrically expresses so much love and positivity.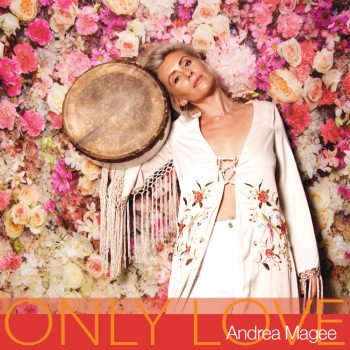 Moving to Austin, Texas from her home in Northern Ireland six years ago, the Americana singer has gone through hurdles, changes, and profound life experiences: Feeling the pain of heartbreak and seeing relationships transform and grow, throughout it all she never lost sight of her purpose. It is that unwavering resilience to pull yourself back up every time you fall, that shines through in her inspiring music.
Atwood Magazine is proud to be premiering Andrea Magee's debut album Only Love, out November 6, 2020. Her long-awaited full-length solo debut, Only Love is a commanding 10-track offering that encourages listeners to approach each day with love in your heart despite the hardships we all struggle with. This idea is not just something she preaches; she has proudly made it her way of life.
This Northern Irish songbird's touching tunes take you on an intense journey of compassion and soul. With vibrant, velvety vocals and drums thumping like a beating heart, you cannot help but be drawn to her irresistible bluesy grit. Magee's mesmerizing album tracks showcase her true affection for her craft as she leaves her soulful stamp on each. Her unique style of storytelling oozes with authenticity and leaves you feeling deeply connected. Perhaps that's why she specially selected to open for Brian Wilson's Pet Sounds World Tour, and also a featured artist on Eric Johnson's 2020 Classics Tour.
Now, it's Andrea Magee's time to take the center stage for herself. Atwood Magazine  interviewed the singer/songwriter discussing her first album release as a solo artist, previous tours, and more. Listen to Only Love ahead of its release, exclusively on Atwood Magazine!
— —
A CONVERSATION WITH ANDREA MAGEE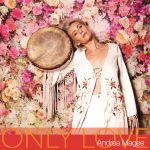 Atwood Magazine: Hi Andrea! To begin, what first sparked your passion for Americana music?
Andrea Magee: The honesty, the truth and the true connections to the artist and their heart. 
Your stunning Americana album is titled after your sassy, emotive song "Only Love". What made you choose that title for your release?
"Only Love" is more than just a title track for me, it's a way of living, it's my mantra. If you approach any situation with love you are on the right tracks, even the most difficult. They need it most.
The album commences with "Be One". The offering is a powerful track detailing becoming one through the deep and passionate love we emit for one another. What inspired this immensely touching track?
"Be One" and all my songs come from an honest place. I was lost. Truly feeling a little despair in love and life and this was the result. I was seeking some advice and I found it while writing this song.
"Floating Heart" showcases delicate, poignant vocals gliding atop acoustic guitar and steady drums. What is the message behind this bluesy offering and how did it come together?
"Floating Heart" is a message of truth. A conversation with yourself. It's easy to look out and seek help from friends and family but so often we need to look within and find that advice we often offer to others for ourselves.
Concluding the masterful release with "Down To The River To Pray", its Irish instrumentation paired with swampy, soulful vocals create a truly uplifting track. What is the significance of placing this track last and what does the song mean to you?
I love this song, I always have. It resonates deep into my core. I wanted to close the album with this track as it captures an element of spirit and joy and my Irish roots and sensibility.
I understand you are a singer, songwriter, and multi-instrumentalist. How did you develop such a wide range of talents and how has that helped you through your musical journey?
Music has been my life since I was a child, starting out in my family folk band at the age of 7 everyone had to play their part. I love instruments, I love music and I LOVE creating it's my way to survive in this life. I feel things deeply and music has been such a tool for me to express those feelings.
Six years ago you moved to the United States with your British music collaborator Ben Jones, together forming the musical duo Beat Root Revival. What has the transition been like going from a twosome to your solo endeavor?
It has been a rollercoaster ride for the past 6 years that's for sure but I wouldn't change a thing. Beat Root Revival is a force to be reckoned with. Ben Jones is a mind blowing musician but most importantly he is my friend and everything we have created is true and honest. I love making music in that project and together over the past 6 years we created 6 albums. The time felt right to spread our wings a little and feed some of the voices that haven't been heard throughout those 6 years . It's been an exciting adventure going out on my own, I love the new energy and challenges!
Speaking of Beat Root Revival, while being a part of that group you had the pleasure of touring with musical greats like Brian Wilson, Jeff Bridges and Brian Setzer. What did you gain from those experiences and is there an interesting story from that time that sticks out to you the most?
It has been incredible, every moment, every minute, every second. There are so many moments that stand out but the overall feeling that really resonates is the love, kindness and friendship we were shown on thes tours. I found friends that will last a lifetime and that is everything to me.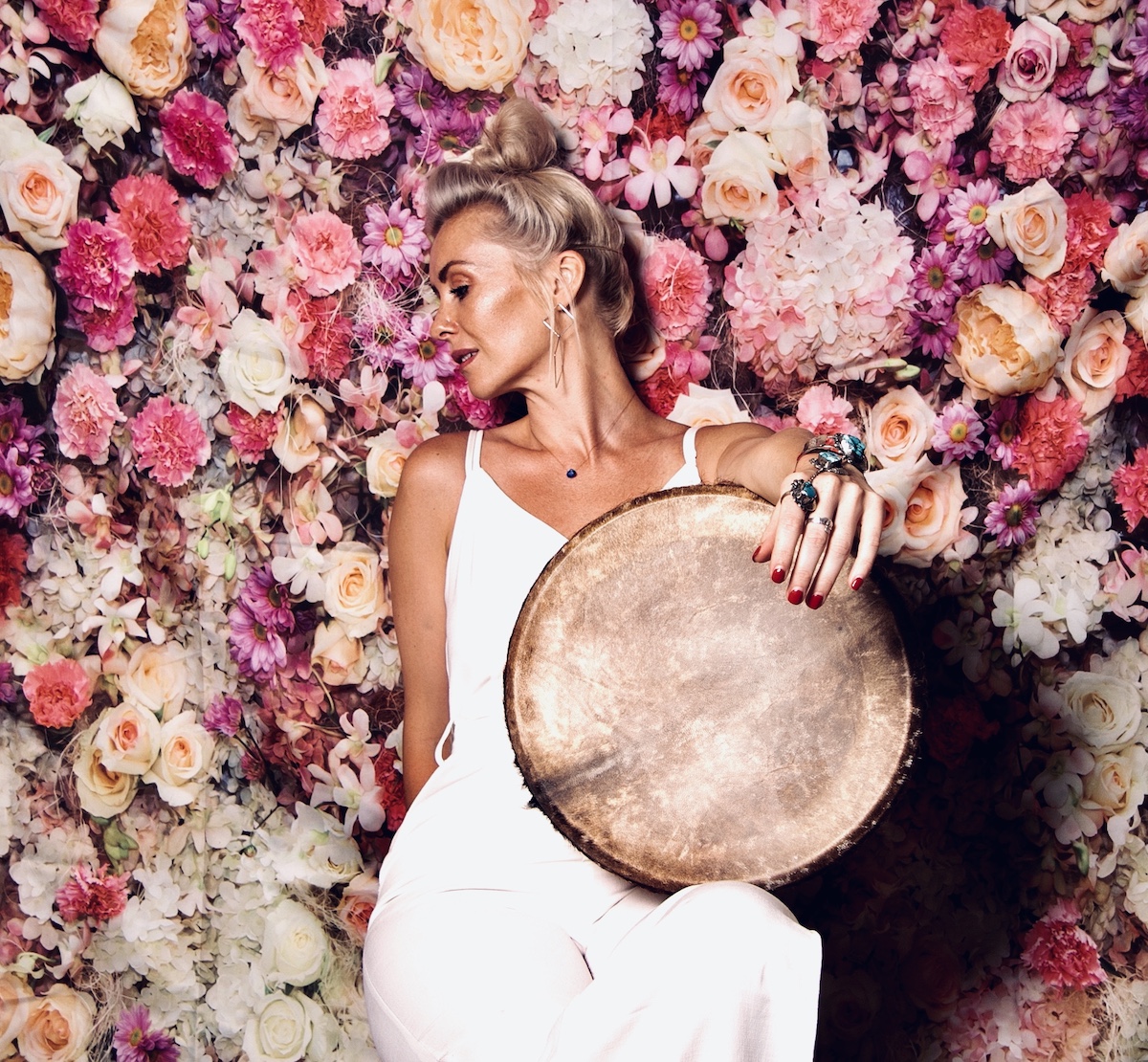 Based out of Austin Texas, how has the move influenced your sound and what is it like living in an area with such a rich music scene?
Austin is a gem and I am so grateful to call it my second home… from Ireland. I am surrounded by truly magnificent musicians and people. A home full of  like minded people that share their  knowledge and wisdom with such generosity. There is no sense of competition, just a true celebration for art and a music community like no other. I love this city
Finally, what artists or musicians have you recently added to your personal playlist that you can share with our readers?
Most recently Yola's Walk Through the Fire – I absolutely LOVE this record. Also I am a HUGE fan of Foy Vance, from my home town of Belfast!
— —
Stream: 'Only Love' – Andrea Magee
— — — —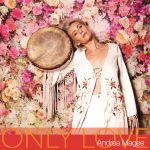 ? © 2020
:: Stream Andrea Magee ::
<iframe src="https://embed.spotify.com/?uri=spotify:artist:4HMNnAMODzVR2Hti9z98OA" width="100%" height="280″ frameborder="0″></iframe>
---