A raw, nostalgic outpouring of the heart, Katy Tiz's "Life" ft. Ed Drewett captures the substantial depth of true romance — even if it's fleeting.
— —
Katy Tiz's intimate new single rests on a simple, often debated premise: It's better to have loved and lost, than to have never loved at all. A raw, nostalgic outpouring of the heart, "Life" featuring Ed Drewett captures the substantial depth of true romance — even if it's fleeting. It is through songs like this that we are reminded, time and again, that love is worth the pain.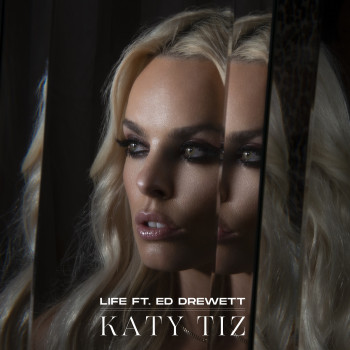 I think I met him in September
'bout a year ago.
I took some money from my
Daddy and we hit the road,
I have to say if I'd 'a known
what I shoulda' known
I'd 'a have still let him
steal everything I own…
We made a living off 'a
taking from the rich folk,
spent the money on
cigarettes and chemicals.
I can't deny that
the life was incredible,
Oh I seen my dreams
up close till I got caught

Atwood Magazine is proud to be premiering the music video for "Life," Katy Tiz's new single featuring Ed Drewett (released 11/30/2018 via 5Towns Records). The followup to her acclaimed 2015 streaming sensation "Whistle (While You Work It)," "Life" brings English pop songstress Katy Tiz back into the spotlight with a catchy ballad aching with vulnerability and tenderness.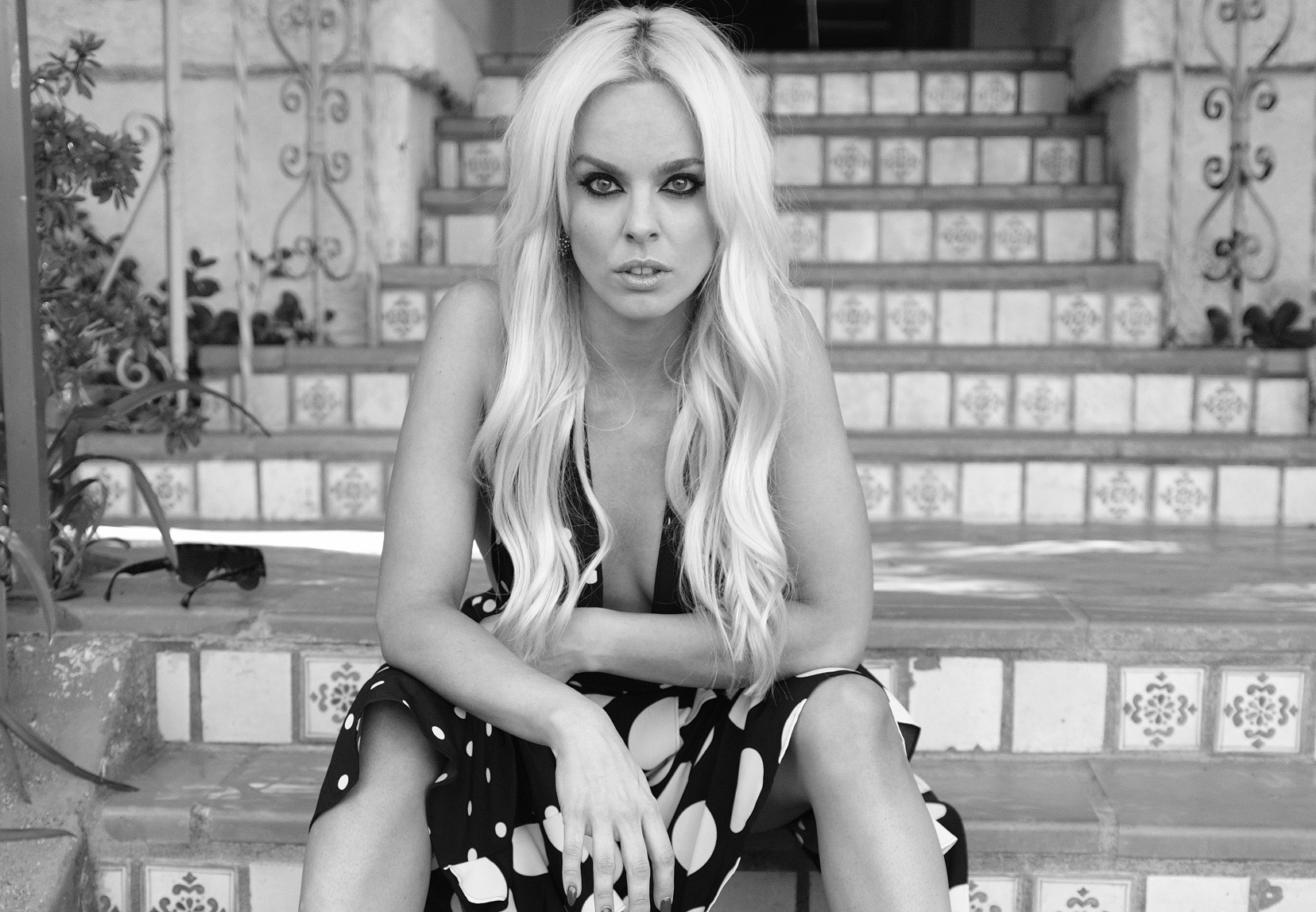 "The funny thing about life is that you just have to trust the timing of it," Tiz shared earlier this month. "I've finally learned that. We created "Life" four years ago and I have believed in it ever since. "Life" shows a different side to me. I had full on laryngitis when I recorded it, so it's less polished pop and more of an honest and stripped back track. The verses are reminiscent of an outlaw love, like Bonnie and Clyde. I haven't actually stolen all my dad's money, run away, and been locked up in jail (yet), but the hook is something we can all relate to. Everyone has felt that heart wrenching moment when you break up with someone or lose something amazing and you feel like you will have that painful feeling for life. So, I hope you like it and if you don't, just tell me that you do."
Tiz follows in the footsteps of songwriting's greats – from Joni Mitchell to Billy Joel, Carole King and beyond – as she shares a universal story of connection and knowing; of the moments that live on forever in our memory, short-lived and fleeting as they were. We each walk different paths, but we all carry the highlights from our individual histories. When I close my eyes, I remember countless times spent together with my mother; I remember the warm embrace of my grandmother, who always felt so tall and all-knowing.
The story of a fleeting "outlaw" love – a runaway romance, if you will – fits perfectly into this theme of bittersweet remembrance. Tiz and featured artist Ed Drewett trade verses as they share their sides of this fairy tale, their breathtaking voices overcome with heavy emotion. The story builds and builds until, like a house of cards, it comes tumbling down in an intoxicating chorus we'll be singing for weeks and months to come:
Girl got me high, and took my ride
out in the night, left without saying goodbye.
Girl stole my heart, and I and up inside for the crime
oh she get away looking pretty…
…and I get life
---
Directed by Jasper Soloff, the "Life" music video unveils a romantic story through one of the pair's point-of-view. The 16mm film and focus on Tiz turns us, the audience, into the other member of this relationship.
"I wanted to shoot the music video for "Life" in the first person. Shooting in first person was my way of trying to connect the visual on a more personal level," Katy Tiz tells Atwood Magazine. "I brought the idea to the team and everyone felt it worked with the message I was trying to convey. The story of the song unfolds as if we are both explaining our version to a friend. So I wanted the video to feel like it was my side of the story, which is why you never actually get his side of the story or see his face. Jasper [Soloff], who directed the music video, has worked with 5Towns on some other videos in the past and he and I did a photo shoot last year and we just fell in love! He totally understood what I was going for with the concept for the video and suggested we shoot on film, actual film, so we did. We shot on a handheld 16mm camera which allowed it to feel super candid."
She continues, "Shooting on film meant that we only had 15 seconds per shot and we couldn't see any playback while your shooting. I've never really shot like that. It stops you from overthinking or worrying about how you look (do have lipstick on my massive teeth) and makes the whole thing more natural. I got really into the whole thing because we just went with the flow. I even cried a little bit in one of the last scenes which is unlike me because it ruined my mascara. The whole team was amazing!! You know you're working with the right people when you're completely comfortable dressed in a man's shirt, lying on a bed crying, and there are 10 people you've met that day all standing around you watching. The shoot for "Life" was one of my most honest to date."
Left together for the
weather on the West Coast,
now I believed him when
he said we were untouchable.
Oh the way she walked so
goddamn hot I was under the illusion
I was so damn safe, so I thought
but I was short on my excuses
And that's when…
As we progress through the "Life" video, we come to realize that we're just watching everyday moments unfold; that life is lived not in big events circled on the calendar, but in passing glances, smirks and smiles; in shared laughs and momentary embraces. Life is the living we're doing when we're not paying attention.
It may have taken some time for "Life" to see the light of day, but this song was worth the wait. A stellar, uncompromising stripping of the soul, Katy Tiz's ode to runaway romance will leave you breathless. Hauntingly honest and achingly intimate, it's a stirring testament to the fact that, no matter how fleeting it may be, love is worth the pain.
Stream Katy Tiz's "Life" exclusively on Atwood Magazine!
You got me high and took my ride
out in the night you left without saying goodbye,
you stole my heart and I end up inside for the crime,
you get away looking pretty, and I get a life
you get away looking pretty,
and I get life…
Stream: "Life" – Katy Tiz
— —
— — — —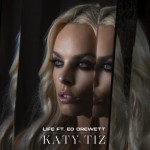 ? © Jasper Soloff
:: Stream Katy Tiz ::