A classic coming-of-age story of love, heartbreak, and self-sacrifice comes to life in CALICA's dazzling debut single "Give & Take"
— —
I won't try to change you, if you don't try to change me too…
Indie pop singer/songwriter CALICA has introduced herself through a song that all-too-perfectly encapsulates the cardinal rule of relationships: We give, we take, and we grow together. A dazzling debut, "Give & Take" calls for teamwork as CALICA captures love's tension, perseverance, and hope.
Take what you want from me but don't take my sanity,
Do what you want to me but don't lead me on,
I see what I want to see but you're not my enemy,
So take what you want from me anything you want,
Stream: "Give & Take" – CALICA
---
Atwood Magazine is proud to be premiering "Give & Take," CALICA's debut single and the first offering offer her forthcoming full-length album, Yes, It's About You. A Miami, Florida-based singer/songwriter, CALICA has an ear for enchantment and a magical voice to match. She dwells in deep grooves and poignant melodies in her debut, singing atop shimmering synth pads and pulsing electric guitars that help bolster and propel her words to greater heights.
A melancholy lament of a communication breakdown, "Give & Take" is the artist's olive branch. The heart-on-sleeve call for reconciliation finds CALICA in a situation familiar to anyone who's navigated the murky waters of love:
Cause you got me running back and forth,
Thought about it all night,
So many times
Tell me what is all this for?
We can make it alright,
Trust me and
I won't try to change you,
If you don't try to change me too,
And I'll get by
getting high of the light
you give when I give and you take it,
I give and I give and you take it
"'Give & Take' is about putting someone else's happiness over yours in order to make things work," CALICA tells Atwood Magazine. "It's about giving so much in a relationship that you lose sight of what you need yourself. I was inspired by a past relationship that ended about a year ago."
Sometimes we lose ourselves trying to fix things that are always going to be broken. Sometimes we work so hard for another's happiness that we don't care for our own. CALICA's music embodies this notion of self-sacrifice, displaying the lengths to which us romantics will go to bring our dreams to life — even if, at the end of the day, they're still just dreams.
At the same time, bringing "Give & Take" to life is for CALICA a dream come true. "I'm debuting with 'Give & Take' because this song is really special to me and I feel like it's a great representation of the other songs on the album," she explains.
Be who you want to be but it's my reality,
Make me your fantasy not a thing you bought,
It's you that I want to please with my time and energy,
So take what you want from me anything you want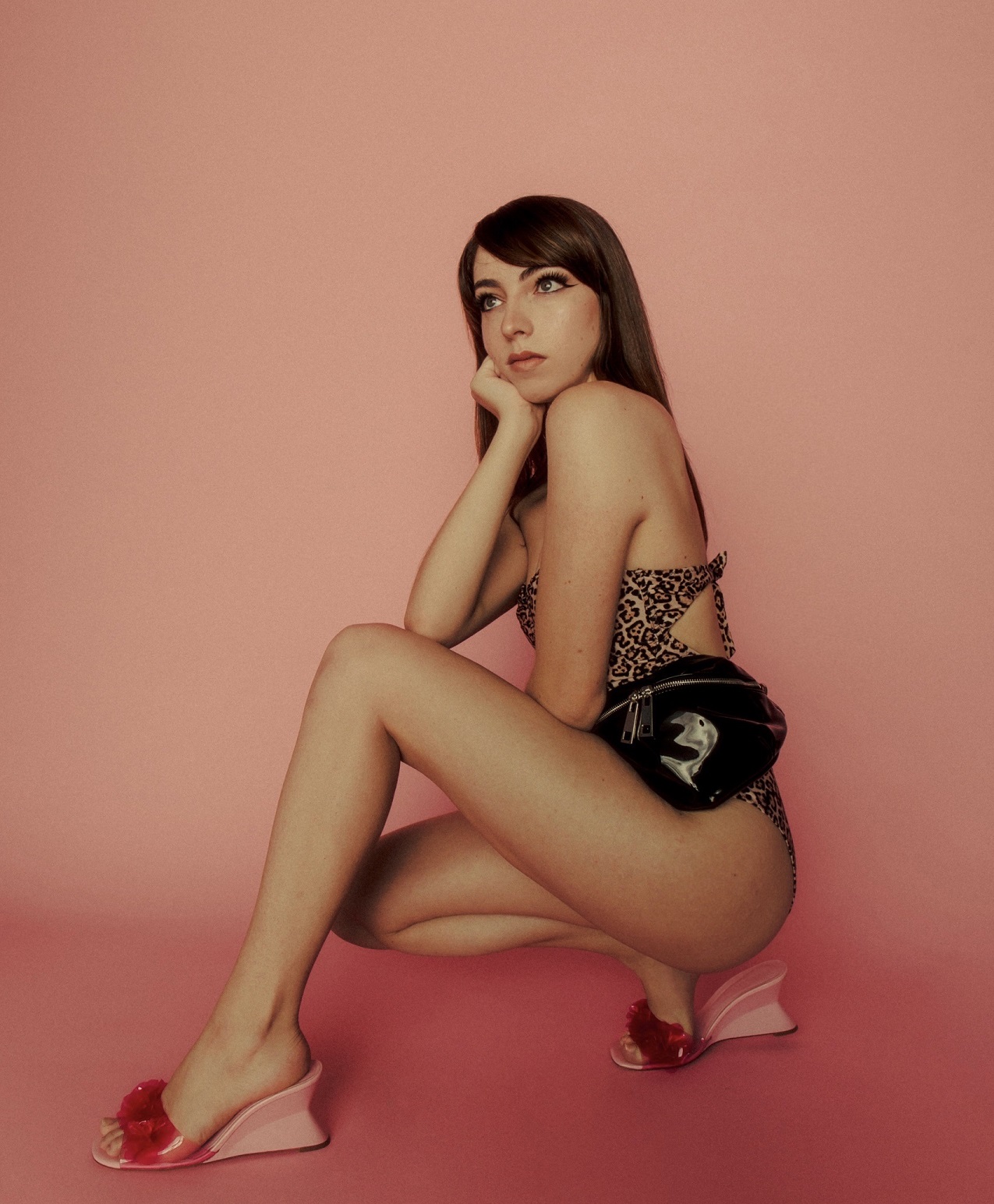 Alongside the song release, CALICA has also today unveiled her Madeline Kate Kann-directed "Give & Take" music video, a retro-styled depiction of a high school prom aftermath. We see the artist walking alone through a war-torn floor: Balloons and streamers cover the scene with shiny silver and bright colors. CALICA, head down observing the damage (physical and emotional) from the night before, seems to dwell in a mellow melancholy. Flashbacks to her getting ready for the prom, and to a boy in a car, capture the totality of a moment that rings true for so many of us. Teenage love… teenage heartbreak… the prom… it's a classic American coming-of-age story, and today it belongs to CALICA.
Truth be told, this really is just the beginning of something special. CALICA's sound has a modern feel with a classic touch, encapsulating new wave and synthpop elements from decades passed while fully dwelling in the present pop canon. "I developed my musical style with the help of my producers, Smle. We love the '80s feel and we wanted to capture the authenticity of that era and bring that feeling into today's pop music."
And everything you ask of me,
I'd do it all again if you could just pretend,
If you could just believe,
We could try again we could just be friends and
Finally we'd see, there'd be room for us to breathe,
Without the lies, the sad goodbyes, the stupid fights
Trust me and I won't try to change you,
If you don't try to change me too,
And I'll get by getting high
of the light you give
when I give and you take it,
I give and I give and you take it
Described as a "refreshing take on love, loss, and self-empowerment," CALICA's forthcoming album Yes, It's About You already sounds like a hype-worthy effort. CALICA's sweet, haunting vocals cut through the day's noise with passion and confidence; she asserts herself with a blend of the past and present that feels familiar, yet fresh at the same time. Stream this exciting new talent's debut single exclusively on Atwood Magazine, and stay tuned for more from Miami's CALICA in the months to come!
Stream: "Give & Take" – CALICA
— —
— — — —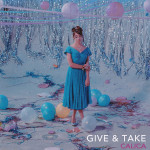 ? © Alec Artidiello
dir. Madeline Kate Kann
:: Stream CALICA ::
---