Reignwolf's debut album 'Hear Me Out' is like if Josh Homme joined the Black Keys, or if Buddy Guy wrote for Soundgarden: It's vicious, unabashedly loud, and carries the swagger of a group very comfortable in what they do.
— —
There's a great Canadian folktale, nearly as old as the decade, about a child prodigy who leaves his home for Seattle with a guitar, a kick drum, and a ton of bluesy distortion. He blows everyone away and ends up touring with Black Sabbath – all without so much as an EP. His name: Reignwolf. For six years he roamed, claiming accolades and wowing crowds, even if they had nothing to listen to when they left.
Then, in the seventh year, he recorded Hear Me Out.
Stream: 'Hear Me Out' – Reignwolf
---
The myth of Jordan Cook, who started using the moniker Reignwolf once he moved stateside, sustained the band for a long time. Starting solo and later expanding to a full band, his fame stemmed from Youtube videos of his wild live shows—most notably him stealing power from a nearby Starbucks stand to play on the roof of the Easy Street van at the 2012 Sasquatch Fest. Whether alone or with his full band, Cook's screaming guitar and ragged voice ensured his performances left people desperate for more.
And yet, outside of the occasional song, nothing more came. There were appearances at festivals such as Coachella, Lollapalooza and Glastonbury, and tours supporting classic acts such as the Pixies. Reignwolf even snagged the title of "Artist to Watch" by Rolling Stone in 2014. But no album was forthcoming. Although this eventually caused mainstream attention to pass, the diehard fans stayed. Hell, the legend even grew: After all, who supports Sabbath without an album out?
All of this brings us to March 1st, 2019, when the debut album conceived on that 2014 Sabbath tour finally came to fruition. Verdict? It's like if Josh Homme joined the Black Keys, or if Buddy Guy wrote for Soundgarden, proving itself to be well worth the wait.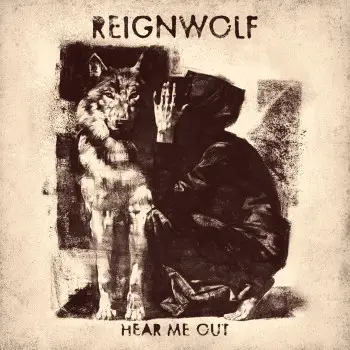 It's vicious, unabashedly loud, and carries the swagger of a group that's very comfortable in what it does. It distinguishes itself from other debuts in how polished and finely crafted it is— a testament to the years on the road. They sound like veterans.
It's clearly Cook's band, with him front and centre of every aspect of the album: His reverbed vocals tower over the rest of the music and his guitar riffs are the focal point of every song. But, you can't deny the important of bassist Stacey-James Kardash and drummer Joseph Braley either. The chemistry is tangible and it results in a record that feels like three grizzled vets jamming in a garage somewhere in the Pacific Northwest.
And, while Reignwolf is best known for face-melting blues-rock tracks like "Wanna Don't Wanna" and "Over & Over," it's often the slower moments of the album that really capture the imagination.
"Son of a Gun" showcases the duality within Reignwolf perfectly, with slow melodic verses and a blistering chorus. It's an eerie, distortion-filled wander through Cook's darker side with lyrics as mysterious and brooding as the beat.
What are we doing?
We're disappearing
God get me out of this town
There's something out there
Made up of somewhere
Don't leave me off where
I'll never be found
Get me out of this town
Son of a gun
---
Album closer "Wolf River" is a tender way to end a ferocious record, with a plucked guitar and HIM-style vocals showing a completely different side of Reignwolf. Clocking in at a minute fourteen, it's short, sweet, and on the right night brings a tear to the eye.
Please just make it stop
The rhythm, the beat your soul
The rest tears us apart
I'm spinning out of control
You are breaking my heart
And I swear I'm drowning
---
Even on an uptempo rocker like "Black and Red," the song's success lies in its ability to slow at the right moments, allowing the listener to catch their breath before it guns up again. The smooth and sexy riffs only work because they're wedged between the more relaxed moments, combining to create a killer anthem.
It only took seven years and a legend that wouldn't quit, but Reignwolf has finally arrived. Cook has never been one to play the game — even this album is self-released — and the result is a sound befitting the myth.
— —
— — — —
Connect to Reignwolf on
Facebook, Twitter, Instagram
? © Steve Thrasher
Hear Me Out
an album by Reignwolf