He may have cut his hair and rebranded away from his singer/songwriter image, but James Bay hasn't lost his spark; if anything, it's gotten brighter. His recent single "Peer Pressure" and current North American tour assert Bay's standing as one of the most talented singers, songwriters, and performers of our time.
---
After experiencing James Bay at the Beacon Theatre this week, I feel the need to set the record straight: While many may not love his recently-adopted "cool guy" image, James Bay remains one of the most talented singers, songwriters, and performers of our time. It's time we all learn to "let it go."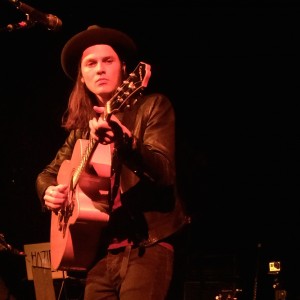 The transition between Bay's debut album Chaos and the Calm and last year's follow-up Electric Light was overwhelming for many fans, myself included. I remember loving lead single "Wild Love" (which I described as "an enchanting emotional thrill we'll be riding over and over" – and I was right!), but I was turned off by its accompanying music video.
For his second record, Bay cut his hair, "cleaned up" his look, and seemed to have completely rebranded himself – no doubt with the help of his pop megastar label Republic Records – as a swanky British sex icon of sorts. It was a shock to me, an alternative and folk-loving guy who appreciates his share of the spotlight, but ultimately values authenticity and integrity above all else. In doing a 180° pivot away from his previous, rougher "singer/songwriter" image, Bay alienated me and brought me to question his motives – if it was all an act to begin with, if he was trying hard to "fit in" now that he'd really "made it" to the big leagues, and so on.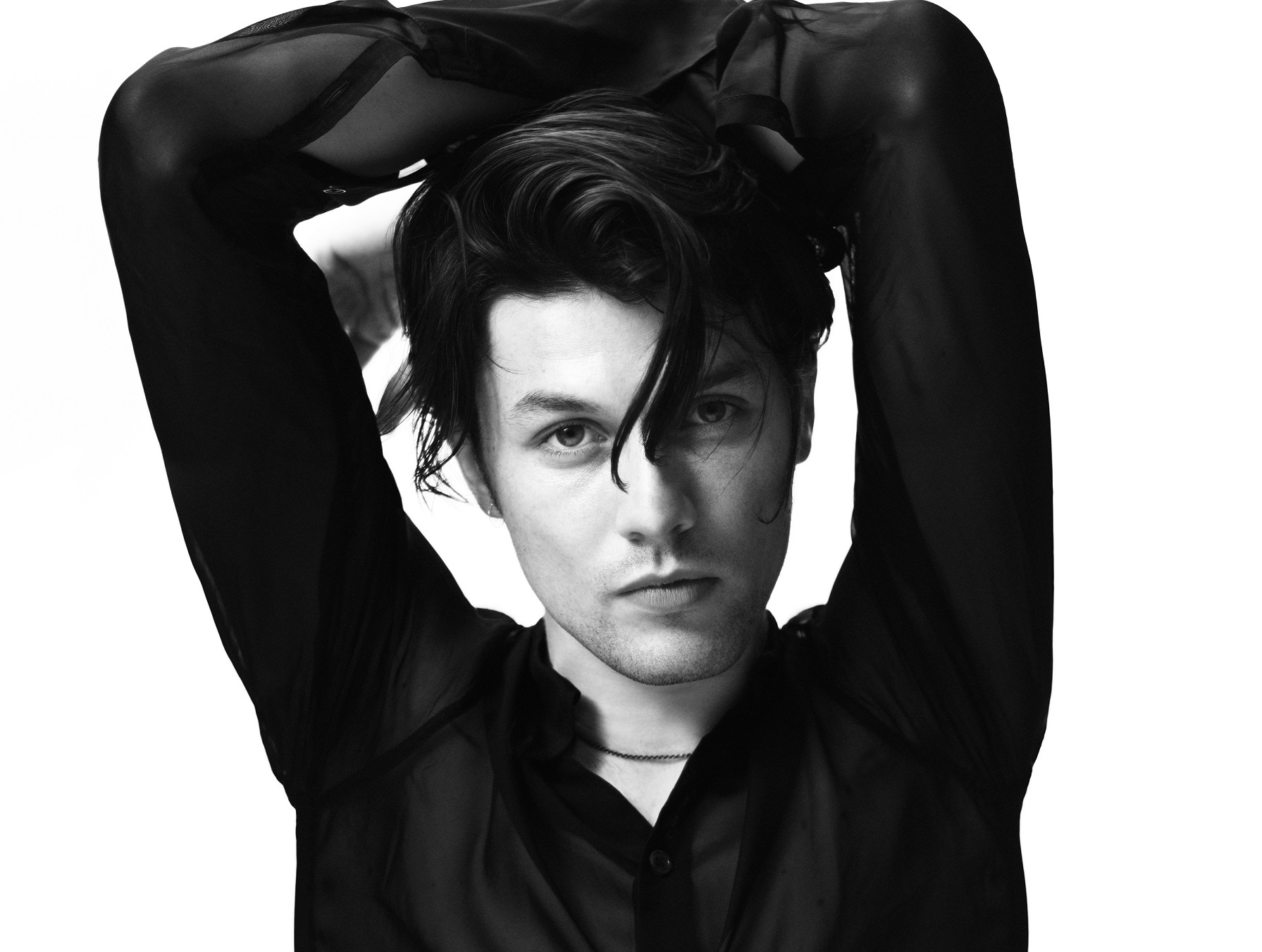 I hate a sell out, but after seeing him onstage, I can say with full confidence that James Bay is no sell out.
Everyone wants to be a rock n' roll star, and James Bay is living out that dream in theaters throughout North America and Europe! Bay's concert performance shows him to be incredibly self-aware and committed first and foremost to his music. His stage presence is one of humility, excitement, and inclusivity.
He's a seasoned professional, and a truly high caliber artist: One who owns the stage, asking more of himself than anyone else, while leading his band and participating both with them, as well as with his audience all at once. A full band offers a world of opportunity sonically, so whereas Chaos and the Calm represented Bay's first go-around writing for and working with larger arrangements, for Electric Light he had ample time to get creative and adapt to a new environment: One where he had a crew by his side and thousands of concertgoers in the audience.
---
Watching Bay balance showmanship with self-expression is a spectacle: He can still rock a guitar harder than most, but he's also invested in delivering the best vocal performance possible – which sometimes means taking off the axe and standing naked with the mic.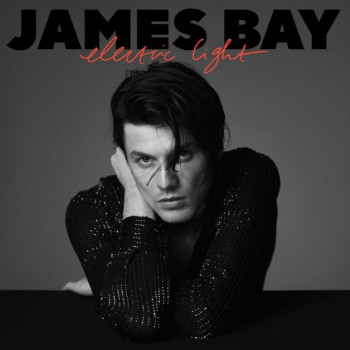 Electric Light is a far more intimate record than its predecessor, and it's also geared towards more complex vocal patterns and fully-fleshed out aural soundscapes. The music is more nuanced; Bay's singing, for example, requires a lot more focus from him – whether it's for long melodic runs, the subtle holds, or the impressive jumps he utilitizes throughout the album. Such intimacy requires a more vulnerable persona, and if one pairs the songs with the visuals, the puzzle piece fits: The album promotion consists mainly of black-and-white portraits – each representative of Bay putting himself out there, so-to-speak.
I still don't love James Bay's new look, but I get it: James Bay is no longer a leaner Neil Young, and he's no longer the solo artist who captivated Irving Plaza's stage all by himself five years ago. Having now experienced James Bay's new songs and stage persona directly, I can better separate the quality and content of artist's music from those admittedly artificial aspects of his appearance – something we should all do, no matter what preconceived notions we may have about certain people or their art.
Maybe Bay's look is skewed to get as many clicks as possible. Maybe it's him figuring out what it means to be a known entity whose music is listened to by millions of fans worldwide.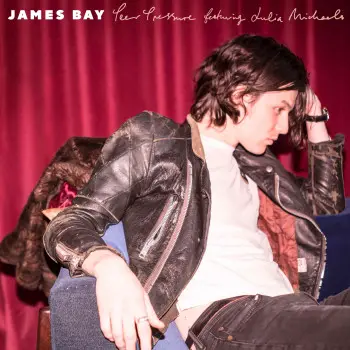 In person, James Bay is still a songwriter pushing himself to dive as deep into his emotions and his experiences as possible, and pouring that depth into his musical output.
He's evolving, exploring new worlds, and trying on a whole slew of hats, responsibilities, and roles all at once.
We hear that in "Peer Pressure," the fragile and heartfelt song he released last month. A duet featuring Julia Michaels on vocals, "Peer Pressure" finds Bay stripping himself to his core in an emotional onslaught of vulnerability. "I don't usually give in to peer pressure, but I'll give in to yours," he sings sweetly, first over a lone acoustic guitar and later alongside an evocative band arrangement.
Seven texts, 2AM
Halfway dressed, all saying, "Call me up"
You can't sleep, you're testing me
Bad but sweet and I'm
just tryna keep it together, oh
And now you're sayin'
Put your hands on my body
just like you think you know me
Want your heart beating on me,
don't leave me hot and lonely
I don't usually give in to peer pressure
But I'll give in to yours
"Peer Pressure" finds Bay – who's been together with his long-term girlfriend now for over a decade – essentially setting his soul on fire. It's a complete surrender of himself to someone else; a confession of utmost love and devotion.
When we met, innocent
Now I'm dead every time you're touchin' me
You're dancing around on my mind every second
I'm under control 'til you're in front of me
Maybe I'm scared, I don't care, I'm addicted
I'm in it, and you say…
"…Put your hand on my body just like you think you know me." Bay continues to recreate vivid moments in song, expressing vivid emotions with music so catchy that one can't help but feel immersed in "Peer Pressure" and its beautiful, poignant, and vulnerable narrative. The song is honest and full of emotional depth.
It's also an affirmation that Bay is still the same songwriter who crafted "Let It Go" and "When We Were On Fire" all those years ago. James Bay hasn't lost his spark; if anything, it's gotten brighter.
— —
— — — —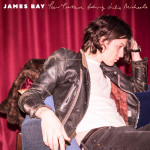 ? © Emily Hope
:: Stream James Bay ::
---
:: James Bay 2019 Tour ::
HEADLINE NORTH AMERICAN TOUR
March 3 – Nashville, TN – Ryman Auditorium
March 5 – Durham, NC – Durham Performing Arts Center
March 6 – Atlanta, GA – Coca Cola Roxy Theatre
March 8 – Washington, DC – The Anthem
March 9 – Philadelphia, PA – Metropolitan Opera House
March 10 – Boston, MA – Orpheum Theatre
March 12 – New York, NY – Beacon Theatre
March 13 – New York, NY – Beacon Theatre
March 14 – Toronto, Canada – Sony Centre
March 16 – Montreal, Canada – Salle Wilfrid-Pelletier
March 18 – Royal Oak, MI – Royal Oak Music Theater
March 19 – Chicago, IL – Riviera Theater
March 20 – Minneapolis, MN – State Theatre
March 22 – Denver, CO – Fillmore Auditorium
March 23 – Salt Lake City, UT – The Union Event Center
March 25 – Los Angeles, CA – The Wiltern
March 27 – Oakland, CA – Fox Theater
March 30 – Portland, OR – Schnitzer Concert Hall
March 31 – Vancouver, Canada – Thunderbird Sports Centre
April 3 – Seattle, WA – Paramount Theatre
EUROPEAN TOUR WITH SHEERAN
May 24 – Lyon, FR – Groupama Stadium
May 25 – Lyon, FR – Groupama Stadium
May 26 – Lyon, FR – Groupama Stadium
May 29 – Bordeaux, FR – Matmut Atlantique
June 1 – Lisbon, Portugal – Estádio Da Luz
June 2 – Lisbon, Portugal – Estádio Da Luz
June 7 – Barcelona, SP – Estadi Olímpic
June 11 – Madrid , SP – Wanda Metropolitano
June 16 – Rome, IT – Stadio Olimpico
June 19 – Milan, IT – Stadio San Siro
June 22 – Hockenheim, DE – Hockenheimring
June 23 – Hockenheim, DE – Hockenheimring
June 28 – Klagenfurt, AU – Wörthersee Stadion
June 29 – Klagenfurt, AU – Wörthersee Stadion
July 3 – Bucharest, RO – Arena Națională
July 7 – Prague, CZ – Letiště Letňany
July 8 – Prague, CZ – Letiště Letňany
July 12 – Riga, LV – Lucavsala Park
July 19 – Moscow, RU – Otkritie Arena
July 23 – Helsinki, FI – Malmi Airport
July 24 – Helsinki, FI – Malmi Airport
July 27 – Odense, DK – Tusindaarsskoven
July 28 – Odense, DK – Tusindaarsskoven
August 2 – Hannover, DE – Messegelände
August 3 – Hannover, DE – Messegelände
August 10 – Reykjavik, IS – Laugardalsvöllur
August 11 – Reykjavik, IS – Laugardalsvöllur