Rising UK-based musician Maddy Storm blends inspirations in Kate Bush and Dalí to make a sound that's uniquely personal and adventurous.
Stream: "The Art of Giving Up" – Maddy Storm
[soundcloud url="https://api.soundcloud.com/tracks/918932149″ params="color=ff5500&auto_play=true&visual=true&hide_related=false&show_comments=true&show_user=true&show_reposts=false" width="100%" height="300″ iframe="true" /]




---
One night in the basement of a local UK venue for Manchester's Dot to Dot's music festival, singer-songwriter Maddy Storm took the stage — a packed room in front of her. Storm dealt with the traditional pre-show stress, as one of the members was running late and people flooded the crowd, but it all paid off once she started to play music with her band.
"I had low expectations," says the twenty-four year old songwriter about that night, "but then I got on stage and the venue was packed. I've never had people dance so much at my gigs. It was just so nice to see people enjoy it. And I think that's why people [perform], isn't it?"
Storm got her start in the UK rock scene playing her share of small venues, but she has big aspirations as someone whose music now leans into experimental pop: playing Jools Holland and Madison Square Garden. "My full initials are MSG," she jokes.
---
Through releasing two singles "Dizzying Heights" and "Surrealist Dinner Party" earlier in 2020, Storm has shifted to a type of experimental pop that is all her own.
"Surrealist Dinner Party" opens on a high electronic instrumental and layers Storm's soaring voice over beat drops. Her voice hits a high note pitch, and is just as unique to listen to. It's reminiscent of musicians like Lorde or Alanis Morissette, or her recent inspirations in Dominic Fike and Miley Cyrus, who have established their talents outside the vocal "norm."
Storm also draws inspiration from artists like Dalí — she paints in her free time — to consume listeners in a completely singular world. As for her musical future, despite the pandemic, Storm still has a lot planned on the horizon — between new music and various safe music video shoots.
Storm's newest song "The Art of Giving Up" dropped in November, highlighting her well-executed experimentation with a maximalist style. "It's a track about adjusting to change really. It's over-the-top pop in regards to sound but I have added in a sneaky guitar solo!" she teased about the song.
When asked about her shift from rock to pop, Storm explained her intentions. "I think one of the things that I wanted to do is have more control over it. I think when I was doing that kind of music, I was going to studios to record with producers. And it's not like I'm against doing that, like I like working with people. But I just think that nobody can kind of realize or articulate my vision in regards to performance or recording, as well as I can. You know, like, when I record myself, I've complete kind of control over what it sounds like and what I do with it."
Storm inherited a love of music through her parents from listening to a mix of different bands including The Smiths, Kate Bush, Fleetwood Mac and Jefferson Airplane to mention as a few examples. "My mom was in bands and she taught me how to harmonize when I was a kid," she explained. "She was one of the frontwomen (1 of 2) of the band and, as I'm aware, they played fairly rock based music. She still writes music now but focuses more on art for the most part."
Growing up, Storm has always been intrigued by various creative outlets and was torn between whether to pursue her love for art or music in school.
These days, she combines the two mediums to make her new singles. She also finds herself drawn towards other different forms of expression, including experimentation through fashion as another example of her versatility.
The range of creative outlets seems parallel to her mother's own experiences dabbling in both realms of art and music. Yet, compared to continuing to follow in the footsteps of a rock-based sound, Storm is making her own path of brand new songs that are a standalone sound.
"Obviously, I can't say how they're going to be received, but hopefully that'll build up a bit of steam for the next year. Hopefully it's like I'm somebody to keep an eye on in 2021 after this next release. That's the hope, anyway," Storm expands. "I don't want to be too confident, but you've got to have some kind of ambition and goal in mind."
— —
Stream: "The Art of Giving Up" – Maddy Storm
— — — —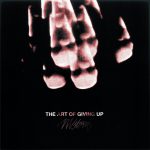 ? © Isobel Williams
:: Stream Maddy Storm ::
---