Lostboycrow's Chris Blair talks about the changes the band has undergone over the years and how that has led to the 2019 full-length debut 'Santa Fe'.
— —
Chris Blair, aka Lostboycrow, has carved out an exciting space in the intersection of R&B and singer/songwriter soul, and his progression over the last few years is evident on his recently-released debut album, Santa Fe (April 2019 via Real Name Records).
In premiering album singles "Orange Juice" and "Stargazing with Patrick Bateman" late last year, Atwood Magazine described Lostboycrow as "a musical and emotional wellspring… taking listeners on wondrous adventures we cannot wait to return to time and again." The Oregon native recorded Santa Fe in a secluded Airbnb in New Mexico, and describes the resulting music as "a vehicle of exploring gratitude for where I am, who I am, and how I came to be Lostboycrow and ultimately do what I'm doing." Blair cites his friends and bandmates as driving forces behind his creative work, often drawing on them to showcase their individual styles and personalities in his music.
Santa Fe maintains Lostboycrow's arresting confessional artistry across a 42-minute soundtrack of introspection, collaboration, and discovery. Atwood Magazine recently spoke to Chris Blair about Lostboycrow's evolution over time and the inner workings of Santa Fe – dive in below, and listen to the debut album out now!
Listen: Santa Fe – lostboycrow
:: A CONVERSATION WITH LOSTBOYCROW ::
Atwood Magazine: I was hoping you could start with how you got started with Lostboycrow and how you'd describe the genesis of your music.
Chris Blair: I always try not to go back too far… I started singing and playing in high school, and that took on a few forms over the years. I ended up playing keyboard on a couple different bands and then moved to LA in 2014. And at the end of 2014 a band I was in broke up, and I decided to stay in LA because I had made a friend group and was enjoying it (I'm from Portland, so not being cold). I ended up connecting with an old friend of mine that I grew up with, Kyle Hill, who plays drums in a band called flor.
flor's great.
Chris Blair: Yeah they're awesome. So he connected me with their bass player who was producing everything they were doing at the time, and still does, and we just got together and hit it off. We made like five songs over the course of a month or so, and that felt like the start of something I needed to put some effort into and release because I was really proud of it. That batch of songs from 2014, working with Dylan, was the first project that felt like they really belonged to me. So that's really when Lostboycrow started.

So you recently released your album, since you've had quite a few EPs and singles over the last several years, what was the thought process behind having the album be almost entirely new and not in the same vein as the existing songs?
Chris Blair: I think anybody no matter what you're producing, we owe it to ourselves to pursue whatever is is interesting to us. And my interests shifted back towards the kind of music that made me want to start making music and be in bands. So I was writing songs on guitar, with more of a singer-songwriter or band mindset than what I had been doing originally, which was working with producer friends. It was really fun to experiment with more electronic stuff when I first moved down to LA because that's what was new and interesting to me then, but I had gotten away from playing a lot of instruments that I loved. After a few years, my interests just pulled me back towards that.
"A Dog In The Mud (A Santa Fe Film)" – Lostboycrow
When you said you wanted to make music like the music that made you get started, who would you say those influences are?
Chris Blair: Not that it definitely sounds like them, but definitely Tokyo Police Club, The Shins, Arctic Monkeys, Arcade Fire, and stuff like that. The bands that were really indie when it was some of the most popular. It dawned on me- not that I wanted to sound like them- but I wanted to make music I'd be proud to show to bands I like. It wasn't my biggest motivation, but it was something I wanted to follow.
Particularly your recent album, but all of your music is pretty hard to box into a genre. How do you usually describe it?
Chris Blair: That's always been the toughest thing. When I say, like alternative-rock-indie whatever, it just doesn't sound right. I want to be able to pin stuff down but it's still hard to be able to do that, especially for yourself.
I've noticed that "Devil's in the Backseat" seems to come up in Spotify playlists a lot, and it's interesting how it can fit in with so many different genres of music.
Chris Blair: That is really interesting to see how Spotify sees that song, it's a really cool aspect of the playlist world. There's a lot of crossover.
How would you describe the writing of your songs?
Chris Blair: It's taken a few different forms over the years. When we didn't know what Lostboycrow was yet it was just my friend Dylan and I, literally in his bedroom, and he'd have a beat or something that I'd add on to. That, all the way up until Sante Fe, when me and my friends got an airbnb out in Santa Fe and just got all the proper instruments to record songs and gave ourselves the space to see what was speaking to us sonically. Playing with a live band now, it's great that we're able to get in the studio and do more tracking and get to hear the personalities of each band member. That's what's fun for me, how we interpret things and play them on stage. I'm definitely more excited than I've ever been about what the process looks like from here.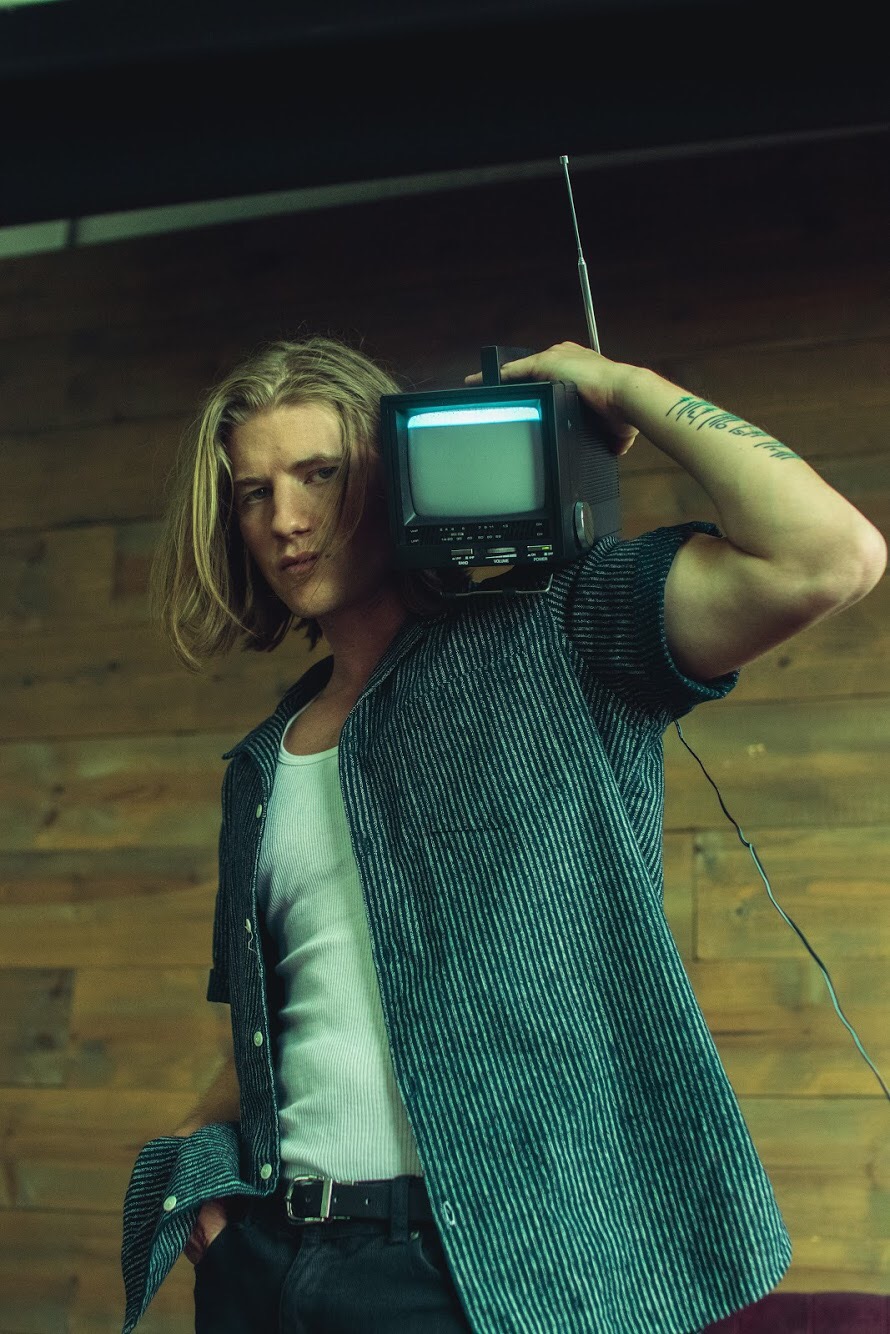 So are you working on a new project now?
Chris Blair: At the moment we're on tour bringing the Santa Fe songs to life, we do have a couple unreleased songs in the set that've been written but not recorded.
In the past you've collaborated with several different artists, is this something that remains important to you going forward?
Chris Blair: I think most of the collaborating I've done- with the exception of a few things- have come about from being friends with people pretty organically, so I'd imagine those things will still happen. I love being on songs with my friends, more so than seeing another name on a song or something, it's just nice to see our worlds colliding. My bandmates are who I love making stuff with, so I'm not really looking to collaborate.
Last question- if you could tour or do a show with any musician(s) out there right now, who would it be?
Chris Blair: I think probably Tokyo Police Club.
:: See Lostboycrow on tour with flor this fall!  ::
— —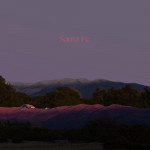 ? © Samantha Sheldon
:: Stream Lostboycrow ::