Instantly entrancing with an earworm groove, John Van Deusen's new single "Social Sucker" is an alt-rock jam for avoiding social leeches.
— —
Marc Maron opens his 2006 album Tickets Still Available with a joke about "Psychic Vampires." He rails against these social vampires:  "Have you ever had that moment-when you're talking to someone-for no reason, you're like 'yaaaaaaaaupbljkljlsf' and you're not tired.  It's cause that guy is taking your life force, and don't be afraid to say that.  When you start yawning, just go 'WHAT THE FUCK ARE YOU DOING, MAN? I KNOW WHAT YOU'RE DOING, AND I CAN'T FEED YOU.  YOU GOTTA MOVE ON.'"
While Maron may be a little more existential in his terror of social leeches, Washington's John Van Deusen taps into a similar anxiety in his new single "Social Sucker." Van Deusen knows his way around a catchy melody: The singer-songwriter's third album, aptly titled (I Am) Origami Pt. 3 – A Catacomb Hymn, is made up of instant singalongs. In the second single off the upcoming record, Van Deusen fuses the DIY production style of early Cloud Nothings or Japandroids with a '90s indie rock melody and vocal delivery. The song is an infectious jam about avoiding those social, psychic vampires.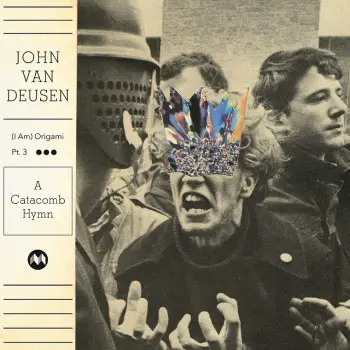 Atwood Magazine is proud to be premiering "Social Sucker" today, off John Van Deusen's forthcoming album (I Am) Origami Pt. 3 – A Catacomb Hymn (out July 19th via Tooth & Nail Records). "Social Sucker" refers to people who tend to exploit their personal relationships and treat lives like every party is just a click on their LinkedIn, and anyone that's spent an evening surrounded by these people could tell you how draining it can be. Van Deusen pleads for more authenticity in the track.
"The term "social sucker" is something I made up (I think?) to describe people who come across as leeches in social situations," the artist tells Atwood Magazine. "They take and never give; they see people as resources and fuel for their own flames of ambition. Clearly, most of us are guilty of seeing other people as crude oil at some point in our lives. Sometimes I feel like I'm singing this song to myself as a stern reminder. Whether singing to myself or not, I am communicating to someone who I don't recognize anymore because they have immersed themselves within a community of "social suckers". In some ways, I'm pleading with them to leave it all behind and come back to a more sincere reality. I think sometimes we get so deep in to those situations that we don't really know who we are anymore."
While diplomatic, the drive behind "Social Sucker" shows some irritation in having to worry about whether or not you're at risk of someone draining you.
Van Deusen makes his disdain for this evident in the first line: "Post a picture and try to convince all of your friends that you're killing it."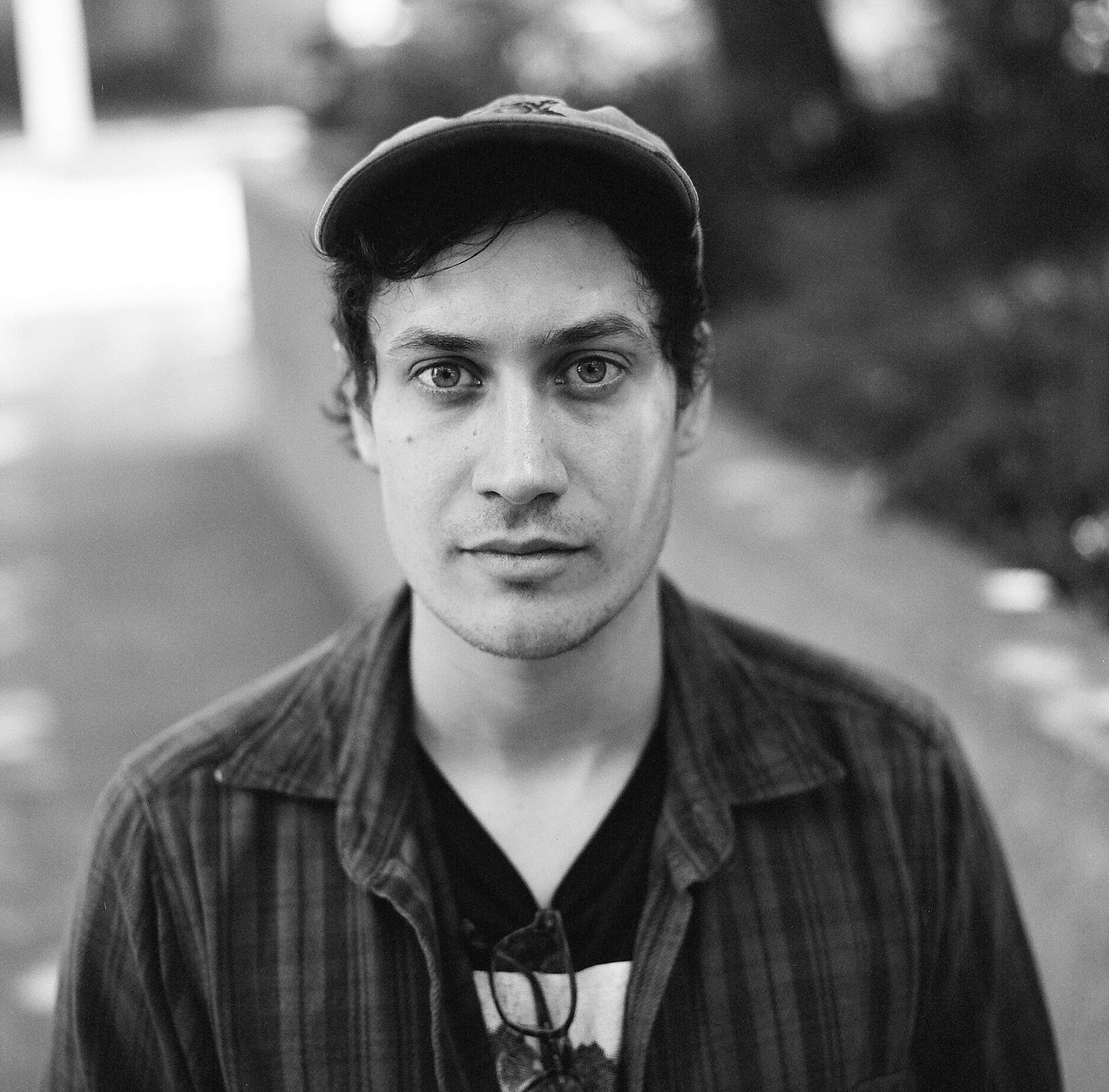 Van Deusen has cited some unexpected sources of inspiration for this track: "My original goal in writing 'Social Sucker' was to complete something similar to Avril Lavigne's 'Complicated'," he explains. "It's a funny touchstone for me as an artist, but the truth is I think that it is an incredible song; especially when considering the melody and how her vocal lines rhythmically land over top of the chord progression in the chorus. I always felt like you could have given that chorus to Weezer and they would have played the hell out of it (maybe with a few lyrical changes). Anyway, that was where my head was at when I began writing and demoing the song."
Despite being a singer-songwriter, Van Deusen is quick to offer credit to the musicians he surrounds himself with:
"When we were recording the song at Ranchland Studios (Texas), we had Braydn Krueger play a few different drum beats. We were having a tough time deciding on how cymbal heavy the chorus should be and where exactly the crash cymbals should be landing. It's fascinating to me how a simple adjustment in cymbal delivery can change everything. In the end we decided that the choruses would be groovier and heavier if Braydn played quarter notes on the crash cymbal and I'm really happy with the result; it sounds to me like a happy medium between 90's radio rock like Third Eye Blind and some of the indie-rock bands that were existing on the edges of that era, like Built To Spill."
"The back ground vocals in the second half of 'Social Sucker' were performed by the very talented Claire England. Claire is one third of 'Dude York' (Hardly Art Records), a fantastic rock band from Seattle, WA. I had been hoping to get Claire to sing on a song of mine for a while and I am so happy that she took the time to record these vocal parts; she did a fantastic job. Production and mixing on this track was provided by Andy D. Park, a good friend and immensely talented producer. If the song sounds any good it's because Andy made it so!"
"Social Sucker" does hearken back to the late '90s and early 2000s as a song that's both intellectual and catchy. This has the pop sensibilities and indie rock credibility that artists like Harvey Danger share, with a savvy guitar riff and great chorus. "Where did you go?" is a chorus line sure to be sung in plenty of speeding cars this summer, and what better way to combat the titular social suckers than to sing it back at them?
Instantly entrancing with a groove that's easy to get caught up in, it's easy to miss the nuance of John Van Deusen's "Social Sucker." An earworm, the song is undeniably peppy and dance-able, but the deeper need to avoid people leeching off of social currency is a positive message. The second single from (I Am) Origami Pt. 3 is a song that will satiate any thirst for '90s-inspired indie rock.
— — — —
? © John Van Deusen
:: Stream John Van Deusen ::