Brooklyn's Liam Benzvi soars, swoons, and stirs in his charming debut album 'Acts of Service', an intimately honest and irresistibly catchy record with a radiant glow.
for fans of Harry Styles, Glass Animals, Christian Lee Hutson
Stream: "Hiccup" – Liam Benzvi
---
The hardest thing is made of stone, but no hard feelings anymore…
Whether he's pouring his heart out in a confessional ballad or sailing away on a cinematic sonic high, Liam Benzi is a charming new voice and a welcome addition to the alternative music world. The Brooklyn-born and based singer/songwriter soars, swoons, and stirs in his debut album Acts of Service, an intimately honest and irresistibly catchy record with a radiant glow.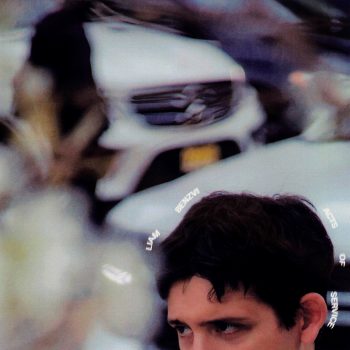 Breathing in a cemetery
Lie to me and tell me that
A demon's got my throat til I listen
The itch I gotta scratch it's got a twinkle effect and its
Breaking all the walls of my eardrum
Stuck in a tunnel I'm calling your name
But the echo is crazy
I'm the only one playing
The people around me are nervous
They don't know what I'm saying
But they're liking me anyway
Calling me baby
Hiccup is a feeling
Inevitably repeating
Nature plays a trick on you
The air that's in between us
The chemicals in the distance
They're running and coming to get us
– "Hiccup," Liam Benzvi
Released February 18 via Terrible Records, Acts of Service is an enchanting world of wonder unto itself. Co-produced with Joe Valle of the band Wet, Liam Benzvi's first full-length solo offering is musically polished while emotionally raw: Its songs plunder the murky, often dramatic depths of relationships while treating the ears to an eclectic, immersive smorgasbord of stunning sounds and earworm hooks. For Benzvi – the frontman of indie pop band Strange Names (who released their latest album, Data, in 2018) – his solo project is an outlet for introspection, catharsis, and understanding: Diving as deep into his personal experiences as he's willing to venture, while sharing his multi-faceted artistry that incorporates everything from R&B and psychedelic pop, to more niche indie rock spaces like shoegaze and dream pop.
"All that mattered to me from the get go was having the record be listenable," Benzvi tells Atwood Magazine. "I cringe so often listening to my own work, and I'm happy to say that I don't when I listen to this album. It feels very much like a child that I have unconditional love for. [The album] runs the gamut of my melodic and lyrical inclinations pretty devotedly."
Of the 5 love languages, acts of service is the one I offer others. I'm prone to it, so each song feels like a different service.
Highlights abound on a record brimming with sweet light and compelling character. Benzvi sets the tone from the start with the opening title track "Acts of Service," itself a groovy and glistening indie pop track that puts the artist's love language on high. "Say more than you mean to say, blue is night and red is day," the artist shares, singing alongside driving drums, warbling keyboards, and later on, searing electric guitars. "Time in the afternoon, I'll keep with me, you'll keep with you. Share a glass with heartbeats racing and say sorry with our acts of service tonight." It's a dreamy reverie of his own making, and one that we'll be basking in for months to come.
Do more than the normal kind
Work is work is grind is fine
I can be your gentle mind
Hang me up and leave me be
So nice, I bet you think I'm
Already stretching for the next time
I was bruised until you iced me
You said sorry with acts of service tonight
…I could fall asleep
With you here with me
Read some poetry
Until the sun is up and my eyes recede to
Pupils thrashing about their pools
of messages to send out
I'm just a vessel of the dance now
Between the two of us is romance and
Acts of service tonight…
– "Acts of Service," Liam Benzvi
---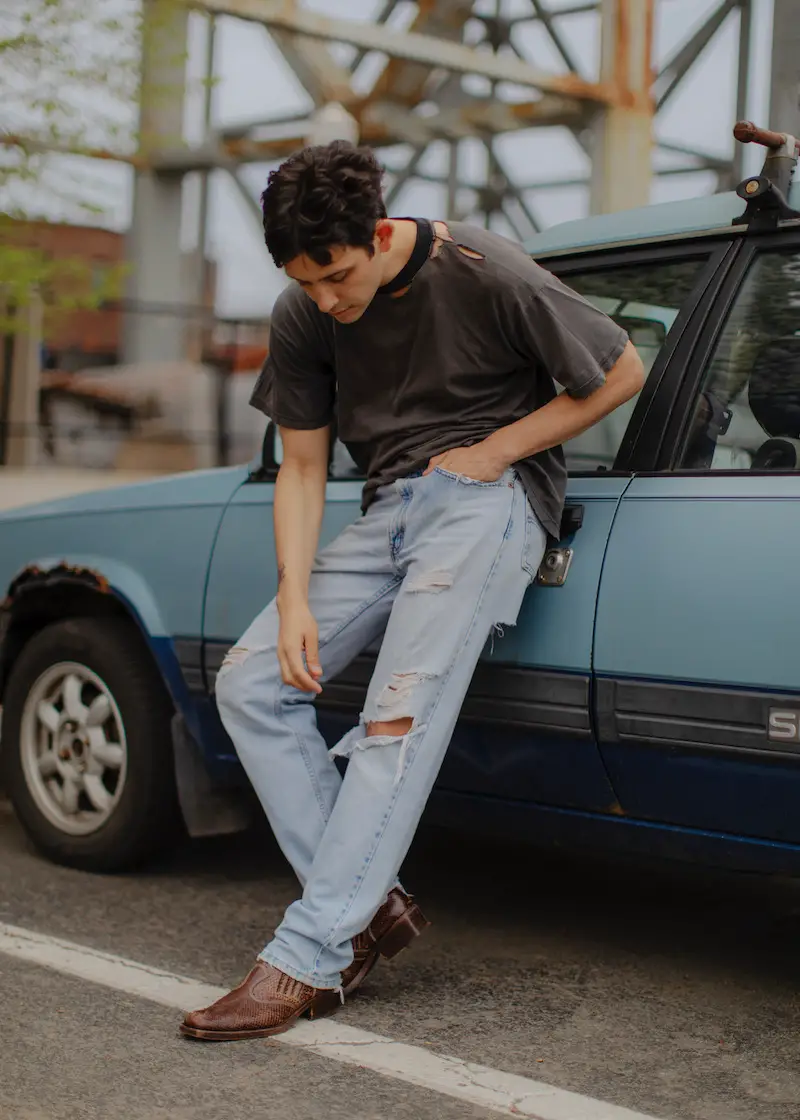 Benzvi keeps the energy on high with songs like "Limes" and "Hiccup," each of which has its own way of inspiring and invigorating an unsuspecting audience. Yet even his mellower moments have a way of hooking us in: "Not As Good" is a tender, wondrous ballad full of soothing harmonies and gentle guitars, as is the aching confessional power-ballad "No Hard Feelings." The grungy "Hypno," with its dirty '90s alternative guitars setting a vibe befitting Oasis or Blur, is one of the album's sonic and emotional climaxes and an instant standout.
"'Hypno' is my fantasy of dissociation," Benzvi shares. "I did that a lot over the past few months, but it was almost like lucid dreaming. I took notes and came back with this moody number… The notion of being hypnotized into lethargy is easier to stomach than consciously choosing to zone out, and that's how I was feeling when I was writing the song. I was quarantine-dissociative and felt like I was fading away."
I don't wanna feel so serious
I don't wanna be so sure
I just wanna take my break now
And collapse to the floor
It's true my baby blue
So fluid and cool
You've been hypnotized
Someone else's eyes
Strip you of your ties
Say goodbye
I don't wanna be myself tonight
I don't wanna go outside
I just wanna stay right here now
Oh yeah just fine
It's true my baby blue
So fluid and cool
– "Hypno," Liam Benzvi
---
Seductive and sweet, Acts of Service has something for everyone.
An exciting up-and-comer worthy of everyone's attention, Benzvi has jettisoned himself into the spotlight with an enviable debut full of passion, poise, and purpose. Sweetly toned and with an edge all his own, this is one artist and album we are sure to be coming back to in the years to come.
"I hope you enjoy it and take it for a walk, because that's what it's made for," Benzvi shares. Experience the full record via our exclusive stream, and peek inside Liam Benzvi's Acts of Service with Atwood Magazine as the artist goes track-by-track through the music and lyrics of his debut album!
— —
Stream: 'Acts of Service' – Liam Benzvi
:: Inside Acts of Service ::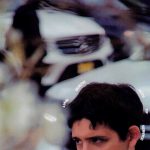 — —
acts of service
this was the first song written out of all the songs. it really sets the scene for the rest ultimately. i wanted it to have a "some girls are bigger than others" smiths-type groove to it, and i think now it kind of sounds like belle and sebastian. it's the love language i offer others — not the one i accept—so lyrically it dances around that idea.
limes
this song was about the melody for me. i really wanted a guitar driven song that was fun and chorus-y, above everything else. the "i" vowel in "limes" went well with the way i wanted to modulate my vocals — so that's how it became limes. the rest came naturally.
the verge
i wanted at least one song with a character-driven narrative. i wrote the chorus first so "virgil" came directly from "verge". i was reading salman rushdie's satanic verses at the time and had this clear image in my head of what hell/the center of the earth looked like, and it worked well for setting of the song. it's about being on the precipice of a feeling — and being addicted to the anticipation. otherwise life isn't with worth living.
get some
obviously about entering into an open relationship, and 100% based in my reality. themes of distance, surveillance, anticipation and consent are all compelling to me as an artist, so I revel in the opportunity to join them together. musically, everything orbits the core synth line which repeats over and over again. the arc of the song carries dual meanings: a trust that is constant, and a routine that longs to be fractured.
hypno
the notion of being hypnotized into lethargy is easier to stomach than consciously choosing to zone out, and that's how I was feeling when i was writing the song. I was quarantine-dissociative and felt like i was fading away. that mood felt shoegazey to me so i looked to chapterhouse and my bloody valentine for my chief inspiration. the chorus melody i've been told now long after its release is really similar to an oasis song.
hiccup
i'm singing about a shiver of adrenaline. It only really appears during fits of joy or rage or lust or fear…it's unquantifiable. When I'm feeling this kind of fleeting energy, I spin weird romantic fiction that only really makes sense to me. When I listen to it now it feels like the ending credits of a movie, probably right after a big reconciliation of some kind.
not as good as when we're together
the clinking sound in the beginning is my boyfriend doing the dishes in the background, ruining my vocal take — but i ended up keeping it because the atmosphere felt valuable after a few listens. this is one of my favorites on the record. just a pretty, simple pop song.
no hard feelings
i wrote this one with doug shadt, and it feels very michelle branch/rob thomas-y to me, which i love. doug wrote the chorus music line and i wrote the lyrics, which i'm particularly proud of because it sounds like a proverb, which is a rare thing to come out of me, let alone an original one.
long time
one of my favorites. the most disjointed of the bunch. it really came to life when noah added live drums to it. its my angular, angry, ode to stone roses and j.dilla
my temptation
the vocal sample came from a day i was messing around with my friend deanna and her pedals and we were just harmonizing with each other to no end. it was a special day, and turned into a pretty epic song in my opinion. joe's production on this one, in particular, really turns it out.
— —
— — — —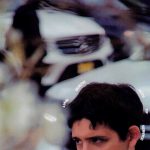 ? © 2022
:: Stream Liam Benzvi ::
---