Laura Jane Grace and the Devouring Mothers deliver '90s-fueled pop punk in "The Airplane Song," an anthem about struggling with non-monogamy.
— —
As the founder and principal songwriter of Against Me, Laura Jane Grace has been one of the most pioneering voices in punk. She burst onto the scene with a fusion of folk and punk that took the scene by storm as a divisive classic, became a staple of the punk scene, signed to a major label, and became one of the most prominent voices in singing about trans issues.
On new album Bought to Rot (released 11/9/2018 via Bloodshot Records), Grace gets to explore more variety than ever before, and it's mostly unmoving. While songs like "China Beach" and "Apocalypse Now (& Later)" sound like Against Me songs left on the cutting room floor, there are moments of occasional brilliance. "Reality Bites" has Grace at her most pop-savvy; "I Hate Chicago" is a somewhat humorous singer-songwriter confessional. Flying above all these, Grace's anthem about struggling with non-monogamy, "The Airplane Song," stands out the most.
"The Airplane Song" – Laura Jane Grace & The Devouring Mothers
---
The lovelorn song is built on the sort of pop punk sensibilities that helped the genre rise to prominence in the early '90s. Grace explores the unsureness that comes with new relationships through power chords and quick-paced drums. It's also one of the times Grace has seemed most earnest through Bought to Rot, and it makes the most sense. This is a simple, normal occurrence in dating in 2018. We all have a million options to get torn between, and so many of us have been ghosted at least once.
"The Airplane Song" is a relatively straightforward narration of Grace buying a flight for a potential partner, but them not showing up. Even though the subject matter is slightly depressed, Grace maintains what can only be a sense of humor about it:
You're not drinking white wines complimentary
You're not popping valiums
You're not watching the free movies
All trips come to an end
Some of them never begin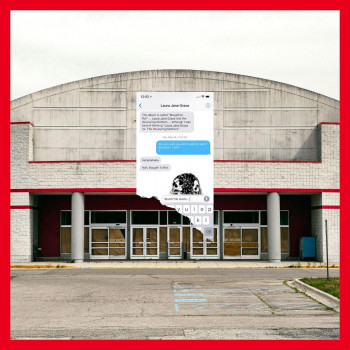 It's the matter-of-factness and dry cynicism that makes the lines stick. While Grace can show some wit, her earnestness on the chorus makes the song:
You're mine
You're mine
I'm yours
Torn between two lovers
It's a simple lyric that is universal to monogamous people, but it also subtly shows the struggles that Grace has while exploring polyamorous relationships. "The Airplane Song" is still a chipper tune, but it shows some strange sense of anxiety we all have when we match with two hotties on a dating app. Who do we choose?
All this being said, the most charming idea Grace shares is probably the most self-aware and relatable problem when she sings, "Always wanted to fall in love with an actor / Be okay with whomever they're kissing that day." She knows she's more in love with the idea of a type of person rather than an individual. We all build up ideas of "types" we want to date, even though there are usually deeper layers than the things we'd expect would come with dating an actor. She later laments that she's not ready for that then wonders what's the point of sex: "What do pleasures of the flesh mean anyway? /We're all growing old, all in decay." This ends in Grace questioning her partner's love, but she doesn't really sound all that sad about it yesterday. She seems aware of some pointlessness to dating, sex, and all the emotions that come with it, but that doesn't mean we don't want it.
What was most compelling about 2016's Shape Shift with Me was Grace's straightforward discussions of what dating has been like since her divorce and transition. "Boyfriend" and "12:03" both shared feelings of not feeling your identity validated and the general anxiety that comes with a crush. Then songs like "Dead Rats" and "Rebecca" were darker and sexier with more frank discussions of sex, hookups, and FWB arrangements. "The Airplane Song" falls somewhere in the middle. Grace has stated that it's a song about wrestling with non-monogamy, but it really captures a general sense of what it's like to date, almost date, and be single in an age where you can toggle between Bumble and Hinge. Grace's honesty has helped her develop as a songwriter, and even though Bought to Rot may not be a Laura Jane Grace masterpiece, songs like "The Airplane Song" definitely show some promise for whatever's to come next for the artist and Against Me.
— —
— — — —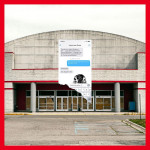 ? © 2018
:: Stream Laura Jane Grace ::