Four months away from the release of their second studio album, Greta Van Fleet are shrouded in mystery as the question persists: Will they have matured into the rock pioneers their fans hail them to be, or will they sink deeper into the pseudo-'70s imitationists that their previous album marked them as?

•• ••
by guest writer Lilly Eason
•• •• •• ••
If there's one thing that Greta Van Fleet have executed exceptionally since the release of their 2017 EP Black Smoke Rising, it's creating an image.
Their image has, since their public genesis, ebbed and flowed as their sound has, but nevertheless has been a way for Greta Van Fleet to sustain notoriety and tell their audience what they claim to be about. From the new-age rock and rollers that the video for "Highway Tune" established them as, to the cosmic-hippie style they adapted for Anthem of the Peaceful Army, the singularity of Greta Van Fleet is evident from merely glancing at their Instagram page. Is this a good thing, though? Should one feel as if they know a band before even hearing their songs?
With the release of two new singles in anticipation of their upcoming album, The Battle at Garden's Gate, it's become difficult to try and predict where the band's compass is set. It was hard to take "My Way, Soon" as a sign of mature development when the music video opened with Jake Kiszka sipping on a Juul and Danny Wagner slurping down a White Claw, regardless of how relatable it made them to their 17-to-21-year-old audience. When the song is trying to convey the message of a journey of growth while these boys are acting like, well, boys, can the integrity of their desired growth really be trusted?
Accompanied by frontman Josh Kiszka's distinctively piercing vocals and a pseudo-'70s, idiosyncratic guitar riff, the first insight into what's to come in Greta Van Fleet's upcoming album suggested that not much had changed for the band since the release of Anthem of the Peaceful Army in 2018. With the titles of both albums being reminiscent of the title of a lost Tolkien novel (if Tolkien smoked weed and was a pacifist), it was easy to be under the impression that the nest ten or so songs from the band would show little evolution in their sound or aesthetic.
---
Then they released "Age of Machine" and, though my anxieties of a band with great potential possibly plateauing didn't entirely cease, such anxieties calmed.
It then became necessary to look back, to see if it's even possible to make predictions about this group that has remained steadfast in their role as "rock's new hope," as Rolling Stone's Brenna Ehrlich once called them, or a "group of popular pseudo-70's romantics," as I like to call them.
The video for "Highway Tune" is exactly what you'd expect from a new, up-and-coming young rock band. An intro title so that you remember their name, an attempt at sex appeal through a grungy atmosphere and costuming, and just the guys playing their instruments like a real, serious rock band. There's not much going on, but then again, there doesn't need to be. The video achieves its purpose, to show off the song and make their faces known. The sexy guitar riff throughout is transferred into their image. The frontman gets an opportunity to exude his charismatic stage presence. The bassist gets to show off that he's not the Bill Whyman or John Entwhistle type that stands in the corner not moving. The drummer proves that the attention he garners equates to the energy he puts out, which is abundant. As for the guitarist, what's there to say? His powerful riffs have always been a staple of the band. Aside from a very distinctive voice, one can tell a Greta Van Fleet song from the guitar alone.
With this and the album From the Fires came the establishment of Greta Van Fleet as a group, in everything that was great and worrisome about them. On the one hand, listeners fell for GVF because those people who were commenting "why don't they make music like this anymore" under Led Zeppelin concerts on YouTube finally got what they wanted. Similarly, Gen-Zers who always talk about how they "were born in the wrong generation" got a taste of what they were supposedly missing. On the other hand, fans were graced with a 50/50 ep, half covers, half original songs, all falling under a very specific and already established rock-and-roll sound; one need not mention the band they were instantly compared to. With only From the Fires to go off of, there was a sedentary idea of who and what Greta Van Fleet was: Old rock n' roll for the New Age.
Then they released Anthem, and a new image with it. This image became sealed with the video accompanying the release of "When the Curtain Falls," a video that (I believe) set Greta Van Fleet far down the wrong path. My immediate reaction to the video was simply, "What's going on? The aesthetic and the message of the song have nothing to do with one another." While the song itself, in its references to Obetrol and valley dolls (i.e. Robson's Valley of the Dolls), seems much more illustrative of a 1960s Hollywood starlet, Greta Van Fleet took the opportunity to establish this "peace, love, and hair feathers" thing that was being reflected in their social media and new stage image.
---
This is the issue with Anthem, in that their image and their music were becoming detached from one another. When you have a band that gained a lot of recognition from an album where half of the songs were covers, even when the covers take on great creative independence, there's the fear that they wouldn't be able to accomplish the greatness of their first album without borrowing. When such a disconnect exists between what a song's attempting to convey and the actual method of conveyance, there's this feeling of artificiality. The opening track of the album, "Age of Man" is an impressive song that is both lyrically and instrumentally complex. However it, along with other noteworthy tracks on the album, are easily dismissed as ingenuine when the only ocular example of the band's artistic integrity misses the mark that hugely.
On the one hand, the album features an eco-centric observation on the evolution of society, our blind trust in our political and social leaders, and subsequently an attempt to take the band away from the Led Zeppelin comparisons that they'd been evading since "Safari Song" graced radio and streaming services. On the other hand, the album presents half-baked attempts at experimentation with psychedelic and acoustic sounds that have no true meaning to them. In their Instagram and Twitter, there are very few uses of songs from Anthem in their posts, and where they did feature their music, most of it was music from their first album, which furthered the artificiality that group was beginning to accumulate. When an album is named "Anthem of [enter fanbase-name here]" and then features a song on the album titled "Anthem," it's expected that that's the anthem of your fanbase, the anthem that your album is iconizing; yet it's never featured as a statement of identity on the social platforms intended for the fans to interact with.
What is featured is "Lover, Leaver (Taker, Believer)," a song which they played in their 2017-2018 tour before Anthem was released. This song is so much more true to the sound that GVF was originally known for, it's a kind of grungy guitar riff featuring a powerful drum beat and Josh's quintessential vocals. This song, filled with natural imagery, has a lot more to do with the image they were trying to push but doesn't come with the acoustic/hippie sound that songs like "Anthem" or "You're the One" tried to force. Like "When the Curtain Falls," it's the rock and roll sound that GVF was originally known for, with a psychedelic twist. They fell back on what they started with, making very little evolution as a band, proving that their attempts to re-glorify the 1970's and milk Zeppelin before Rolling Stone could notice does reach a breaking point.
---
On the topic of psychedelic twists comes their most recent release, "Age of Machine," and a video that finally achieves a good balance of bold artistic decisions that live in symbiosis with the topic of the song.
In their portrayal of a dystopian society, there are obvious parallels to other dystopian works like A Clockwork Orange. Because the elements of the video relating to Clockwork have less to do with the personal journey of a main character, it suggests that the elements taken from the work have more to do with the oppressive, totalitarian government contextualized by the aesthetics of the movie as shown in the music video. Though the drawing from preexisting tropes of dystopian societies shows some lack of originality, it does effectively convey the message of the video and far more importantly, the message of the song.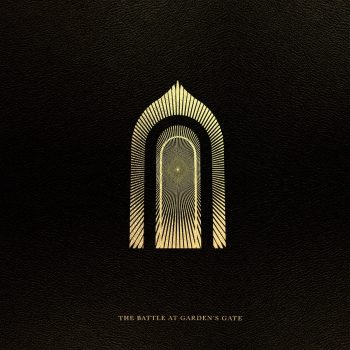 Finally, there is a connection between the message, the image, and the aesthetics of both the song and the video. With the statue, they chip away at the face and drill into the heart, all the meanwhile filming it, replacing art done with the hands with one done by machines. It suggests the evolution of our perceptions of art. In one way, it could represent that art has become faceless and heartless; but this piece of art is a man, it's a statue. It could be representative of humanity as a whole, with the bigger powers of society drilling into the heart and taking away the face of humanity, while these men are in masks, dressed the same with their hair back and nothing distinctive about them. On top of that, the image reading "Machinist" accompanied by two sets of social security numbers further that loss of individualism, that when nature is gone, art and beauty and the spiritual individual also disappear. The video is conveying the message that in the "Age of Machine," we become machines ourselves, we become utilitarian, reduced to numbers and jobs. For a seven-minute video that could've very well not attempted any offerings of interpretation, that's pretty good.
Between "My Way, Soon," and "Age of Machine," Greta Van Fleet have given themselves the opportunity to do one of two things: Sink into their audibly-pleasing, surface-level imitation of Led Zeppelin, or grow into the cosmic, eco-warrior spokesmen that they want to be. Though the video was somewhat frivolous, for which I don't necessarily fault them, "My Way, Soon" actually sounds pretty cool. It doesn't, however, suggest any branching out; "Age of Machine" does, which brings a nice balance of experimentation and giving the fans what they came for. In an interview for Rolling Stone, the Kizska twins have referenced the afterlife and spirituality as larger themes of their album, as well as a deeper understanding of diversity from their ability to tour the world.
In the interview, Josh Kiszka mentioned, "We didn't grow up in poverty… didn't see people on the side of the street begging." "My Way, Soon," only slightly touches on that understanding of personal ignorance, saying, "I have yet to wander/ Many miles far yonder." Along with their well-cultivated sound, it can only be hoped that these boys have learned enough in their last four years of fame to break the monotony of surface-level replication and reach for lyrics that actually mean something. With, however, lyrics that address an understanding of inexperience and a track with psychedelic-influence that kind of slaps, my hopes and expectations for The Battle at Garden's Gate are hesitantly increasing by the day.
•• ••
A lover of music, writing, and literature, Lilly Eason is a senior English student at Sewanee and calls Nashville, TN home. She has an infatuation for the music and style 1960's, a good classic literature meme, and a cup of strongly brewed coffee. Can be reached by email at moorell1@sewanee.edu or on Instagram @lu_loveday99.
— — — —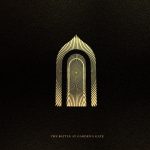 ? © Alysse Gafkjen
:: Stream Greta Van Fleet ::
---