Blond in Car's Robin Schorr dives into her springtime heartbreak EP 'Different Dream,' an intimate and lush indie pop portrait of raw devastation and grief.
Stream: "I'm Just Slow" – Blond in Car
---
It's especially sad when somebody leaves you because you lose more than that person; you lose the beautiful picture you have in your head of all you were and will be together.
Heartache and heartbreak are all-consuming in real life; when we're grieving a loss, be it a breakup or someone's death, every aspect of our everyday existence is colored by that grief. It is with this inescapable pain in mind that we greet and come to understand Los Angeles indie pop artist Blond in Car's spring EP – a record born of that kind of inalienable, unabating sadness that cuts deeper, and lasts longer, than most wounds. A bittersweet, cinematic grace radiates throughout Blond in Car's Different Dream, permeating the artist's lush soundscapes, lilting vocals, and visceral lyrics to create a captivating and comforting indie pop reckoning with heartache and grief.
You wrote the big word
Chose it carefully in black and white
I won't argue this time
You said let's end it
And you've made up your mind
So I'll say goodbye
Already know, oh I know
How to face unwanted change
Trying hard to see it as a gift
First we were two and now I'm one
Too bad because I fucking loved when it was us
Seems I need to burst
The bubble that was you and me
Breathe life into a different scene
And dream another dream
Dream a different dream
– "Different Dream," Blond in Car
Released May 4, 2022 via Albatross Pictures Inc, Different Dream arrived earlier this spring with a deep breath and a heavy sigh. Blond in Car's EP sees Los Angeles singer/songwriter Robin Schorr – the artist behind the Blond in Car moniker – marrying dazzling, seductive indie pop soundscapes with one of life's most gut-wrenching experiences. No sugar coats this EP; Schorr's uncompromising lyrics hold nothing back, whether she's admitting not knowing how to let go of a former love or retelling the day they parted ways, and the terrifying jumble of emotions that continue with her to this day.
"I guess it's pretty easy to tell that I recently went through a heartbreak – it wasn't a romance, but it was a musical breakup which, for me, is almost worse," Schorr tells Atwood Magazine. "So, these songs are a portrait of a pretty devastated me trying to get over it. Of the many amazing things about creating music, one of the best is that sorrow almost forces you to write. You pour it out into the songs and ideally feel a little better and hope to help other people who are feeling messed up too."
"It's especially sad when somebody leaves you because you lose more than that person; you lose the beautiful picture you have in your head of all you were and will be together. I'm a planner and I build lots of little castles in the sky of my mind. So, when someone says goodbye, all you can do is burst that wonderful bubble, deflate that whole beloved, hopeful vision, and reboot. Fall in love with a new picture and dream a different dream."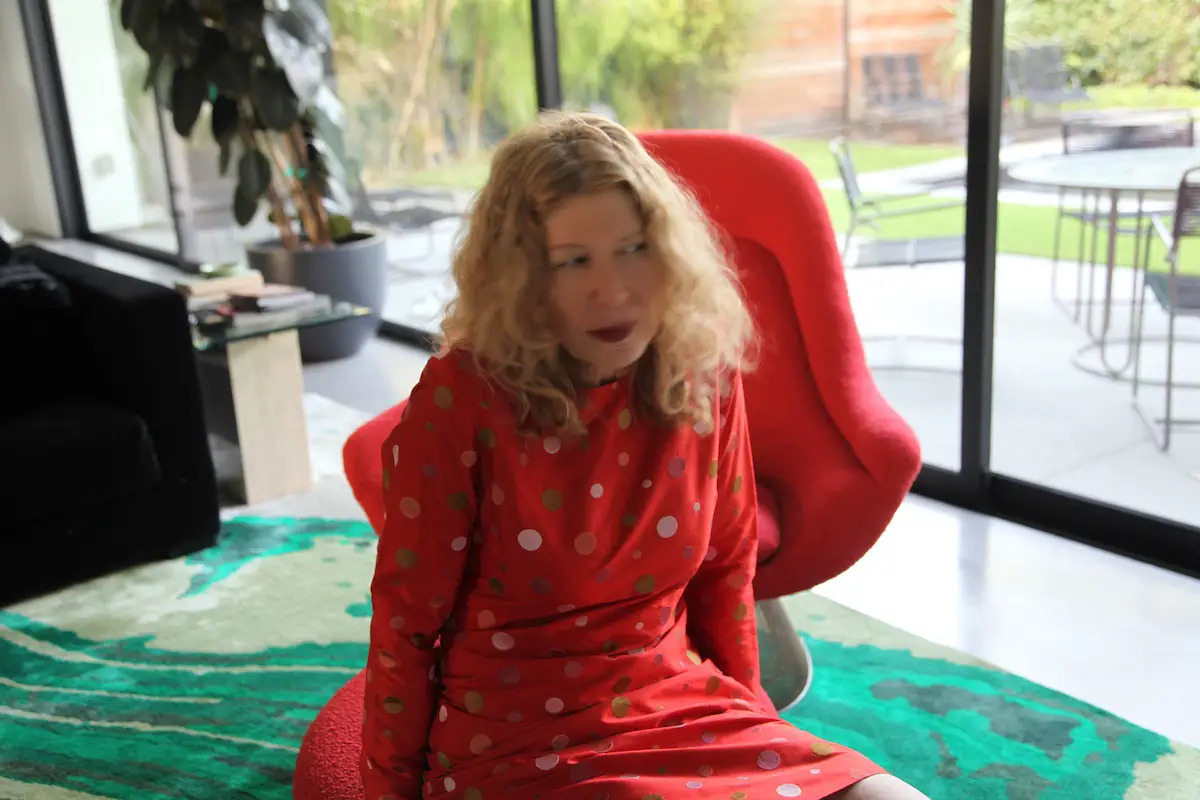 Softly stirring and intimately raw, Different Dream follows Blond in Car's self-titled debut album, which arrived in April 2021 after the artist spent a year and a half introducing herself through an ambitious song-a-month release cycle.
"After releasing a lot of singles when I started Blond in Car, it was wonderful to do this 5-song EP and create with a larger canvas in mind," Schorr says. "I made this record with a new producer, Gabe Lehner. As an artist, he makes very cool chill/hip hop electronic music so with my love of retro pop and complicated happysad chords and melodies and harmonies, and his sense of soundscapes and dynamics, we bounce off each other really well. Over the course of working with him, I started knowing his strengths and writing to them. Particularly with the song, "When You Get Vertigo," I intentionally wanted to write a very rhythmic song because I knew Gabe would vibe with that."
"This EP is very me – a lot of introspective lyrics that I hope are personal yet universal but truthful, combined with pretty, hooky melodies, groovy synths and instruments and an abundance of harmonies," she adds. "I can't help it; I haven't been writing songs that long so I tend to cram a lot in – every pretty harmony and fill and pad I can think of. One day I will learn how to do the "less is more" thing but I'm definitely not there yet. I like songs that sound vintage/classic but modern, I am always looking for that balance. Daft Punk meets Karen Carpenter – that's what sounds beautiful to me."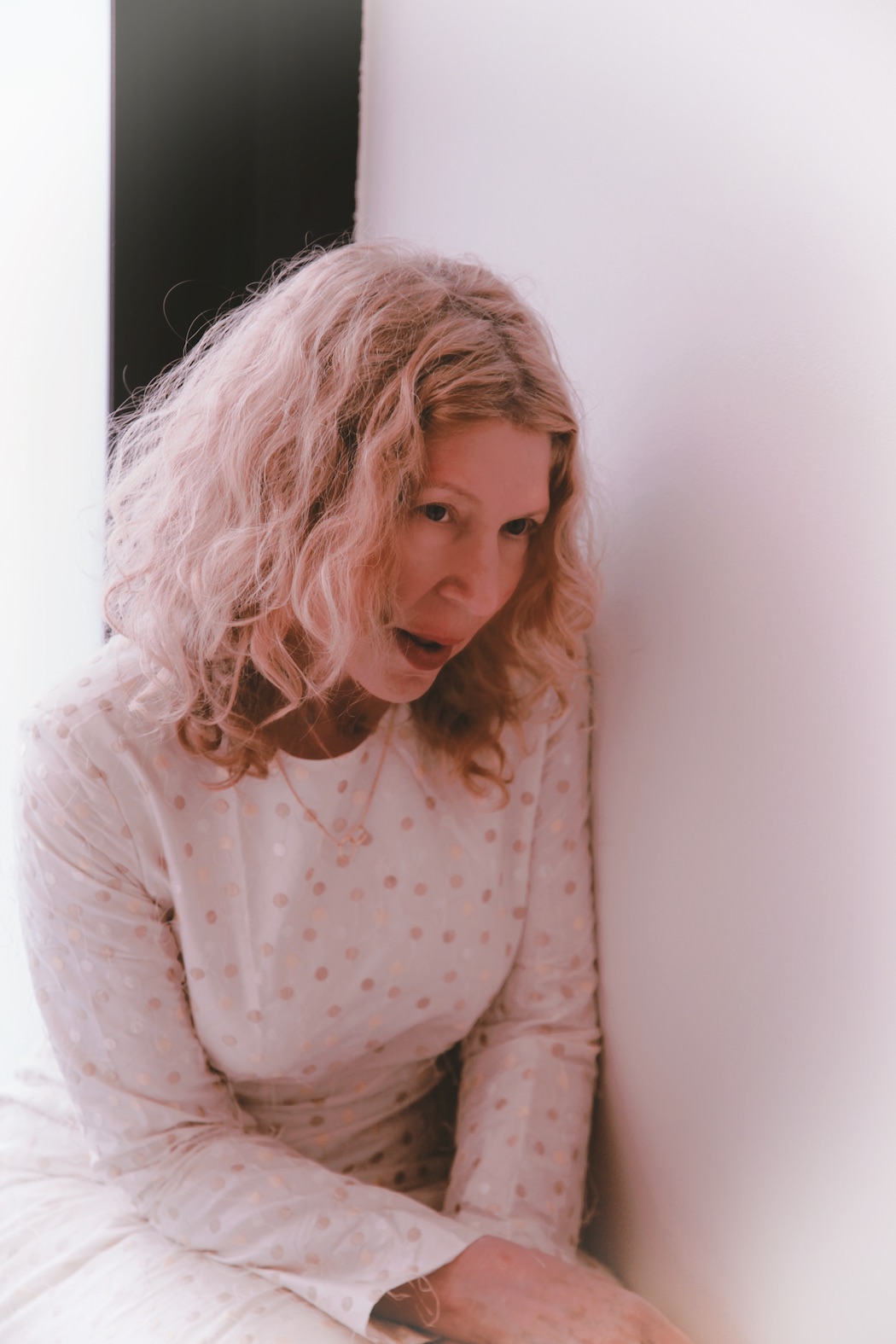 From the poignant synth-laden opener "Want to Wish You Well" and the cinematic immersion "I'm Just Slow," to the utterly gutting title track and the record's heart-on-sleeve closer "Why Wouldn't She Have Everything," Different Dream hurts in the best of ways. Schorr cites the EP's finale as a personal favorite.
"I think that I love "Why Wouldn't She Have Everything" the most, which is why I put it last on the EP – the last word," she explains. "It is my favorite, partially because it was inspired by my daughter and partially because I think it is very beautiful both in sound and in sentiment. It feels like a dream to me. I like that it is big and majestic and yet also intimate and very delicate. I wish I could be like the girl in this song, so fearless and strong in herself that she can have and be anything. I wish that for my daughter."
She's running backwards
Dripping breadcrumbs
That only gifted eyes can find
And she doesn't care
If anyone's following
Hears hidden passwords
In the distance that
Open every door inside
And she doesn't mind
If there's no one else listening
Does what she wants
Why wouldn't she
Why wouldn't she do everything
Knows what she wants
Why wouldn't she
Why wouldn't she have everything
---
As a lyricist, Schorr cites multiple highlights. "When I started writing songs, I was writing country, where the credo is: Write to the hook. Every word, every line, needs to essentially prove the title of the song. Now that I have left country music, I can't get that training out of my head sometimes."
With that in mind, she continues," I like the line in "Vertigo" about the hologram Orbison… I have a friend who got a gig as a background singer supporting a hologram Roy Orbison. She, and a large band and other singers all toured the country playing to large audiences who loved the shows. The headliner was a hologram Buddy Holly! Welcome to the modern world. On a different note, at the beginning of the song, "Different Dream," there is the line, "I won't argue this time." I think it is such a sad lyric because in a succinct way, you see that this breakup has been going on for a while and that this loss will now be final. That's a sad thing about relationships: One person can turn away, but it is not until the other person gives up the fight accepts the decision, that it truly ends.
No means yes and yes means maybe
Maybe means we get a meeting
Dress and act like we don't need it
We don't need it
Background singer to a hologram Orbison
In your iconic ironic cardigan
Knocked over you get up again
Make it your mantra next next next
I'm spinning somewhere close
Find me whenever up feels sideways
Grab my hand I won't let go
Won't let go when you get vertigo
– "When You Get Vertigo," Blond in Car
Whether you're healing from your own heartbreak or basking in love's sweeter light, few experiences are more universal to our human nature than heartache and grief.
Different Dream captures a feeling we have all felt deep in our bones, and hence it gives back to the listener in droves. 
"I only started writing songs a few years ago and it is a dream come true for me to be expressing myself in music," Schorr shares. "I try to write and sing the truest, most thoughtful, and most beautiful songs I know how to write, so my hope is that people will connect deeply to the sound and stories in these songs. I hope they will play these songs when they are sad or heartbroken or happy or doing the dishes. When I hear music that moves me, my whole heart feels like it swells up, so I guess my dream is to cause that surge of feeling in others with my music."
Experience the full record via our below stream, and peek inside Blond in Car's Different Dream EP with Atwood Magazine as Robin Schorr goes track-by-track through the music and lyrics of her EP!
— —
Stream: 'Different Dream' – Blond in Car
:: Inside Different Dream ::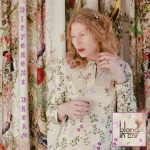 — —
Want To Wish You Well
This is a goodbye song. You can get over losing someone and let them go their own way, but can you ever wish them total happiness in their chosen life without you? That's hard to do, but we try. And as in the song, I kind of have a theory that maybe you don't get to be happy until you are happy for others. Writing the big emotional trumpet solo for this song was extremely fun and satisfying. I think I rewrote it 10 times, trying to find something majestic and warm. I had put a cheesy fake trumpet in the demo I made but when my producer, Gabe Lehner, and I heard the real solo played live, we both got so blissed out. It's my favorite part of the song.
I'm Just Slow
I wanted to write about how it feels when, no matter how hard you try, you can't recover after a loss. You want to get better, and everyone else is practically drumming their fingers on the table, waiting for you to be back to your fun self asap. It makes you feel like a pariah, like it's unforgivable to be fragile. Or just a little slow. In the spirit of the song, I did not want the melody or sound to be maudlin. I tend to be drawn to a mix of happy and sad in songs, combining hooky melodies with melancholy words. I like to capture that feeling of attempted cheerfulness in the middle of aching sorrow, which seemed right for this story.
Different Drea
I recently had a wrenching breakup in my music life, and I wrote this song in the middle of a great deal of pain. This was a difficult song to write and record because it kept reminding me of how sad I was. I redid the lead vocal three times because the song made me too emotional – my producer Gabe was ready to kill me because he would think we were done but I kept having misgivings. All this, even though I know from past experience that change, even change you would never have wanted for yourself, can lead to much better things. So, this was me clinging to that wisdom.
When You Get Vertigo
When I was in elementary school, we moved to a much fancier neighborhood and practically the first week we were there, the girl across the street got a boat for her 16th birthday. It was brand new with a huge red bow on top, just sitting there in the driveway. My sister and I were gobsmacked, like what planet are we on. It made a big impression because as we later learned, this was a very unhappy family, and the boat was supposed to fix everything. I've always been fascinated by ambition, in myself and in others. Maybe that's an LA thing, but everyone here seems to be in the middle of careening around, questing after something that might not even be real or attainable. Some title, prestige, status, luxury. That kind of drive certainly isn't a recipe for contentment. The song is about wanting to remember that in the midst of all the spiral, we need to hold on to each other as the only way to stop the spinning.
I was in the mood to write something rhythmic for the EP, so I made a fun percussion loop which got the song started. I don't usually write starting with a groove, but the beat definitely got me thinking about the LA pace of life, that pulse. My producer, Gabe Lehner, is great with rhythm and he jumped in to add cool dynamics between different sections of the song.
Why Wouldn't She Have Everything
This song was inspired by my daughter – when I look at her open, fresh face I feel I am seeing hope for the future. Her face is like the baby in the Teletubbies tv show, when they superimpose (pretty crudely) a laughing baby's face on the sun and it's so beautiful. I see in her all love, all strength, and reason for optimism at a time when the world is so rough. Maybe I'm too dreamy about it but I truly want girls to save the world.
This song for me was all about the la la la's in the opening – I made a chord progression that I loved so I decided to sing all the notes in the chords just for fun. Once I heard that choir of La la la's, the whole song came to me in a rush, like a kind of fairy tale about a fearless girl/child of nature who could do and be and have everything. It feels to me like a dream. Or a Bjork video.
— —
— — — —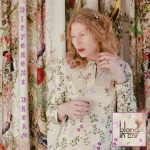 ? © 2022
:: Stream Blond in Car ::
---