French sextet L'Impératrice (transl. "The Empress") dazzle on their U.S. tour in support of their second album 'Tako Tsubo,' offering up a newfound je ne sais quoi in the pop disco genre.
"Voodoo?" (Live at Coachella 2022) – L'Imperatrice
---
Suffice it to say, "meteoric" does not fully describe the current trajectory of French pop disco aficionados L'Impératrice.
At the time of writing, I am a few weeks departed from meeting members Flore Benguigui and Charles de Boisseguin at Brooklyn Bowl in Philadelphia, the kickoff to their U.S. tour in support of their second album, Tako Tsubo – a wonderfully-crafted deep dive into perhaps a brighter, more colorful, dance happy collective than their more soulful first album, Matahari.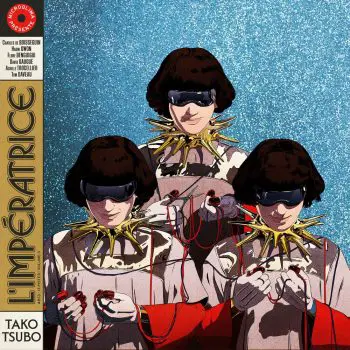 In the last few weeks there has been a Rolling Stone interview, a Variety article, performances at iconic House of Blues in Chicago and possibly the crown jewel of the US tour, a two weekend occupancy at the renowned Coachella Valley Music and Arts Festival. Even Grammy.com has taken notice of their unique brand of French/English fusion melodies.
The sound of the band's second studio effort Tako Tsubo harkens back to a time when disco and soul ruled the landscape, and that landscape was made of light-up dance floors bespeckled by disco ball mirrors. It was a glorious time. What L'Impératrice have been so successful at is applying their old soul dedication to a sound and a time that was long before them and they have captured it flawlessly. "Fou" starts off building a kind of synth and pedal-driven guitar feel, slows to some introspective lyrics to then re-launches into the dance happy cadence we all came for. "Peur de filles" (translated to "Afraid of Girls") has a rhythmic yet slow ambiance to it that draws you to dance.
T'as peur des filles
Ah si seulement c'était des gars
Peur des filles
Elles préparent un sale coup ça s'voit
Peur des filles
Elles sont bien pire que ce qu'on croit
Peur des filles
---
You don't so much listen to L'Impératrice, but rather give yourself over to them.
They are what could only be described as casual yet cultivated and refined all at once. It could be argued that the instrumental components in pop disco are all somewhat made to coexist as dominant forces who are forced to play nice with each other. Bass and drums seem to rule the landscape until a swanky guitar makes its power move and the cycle continues. But, amidst that harmonious chaos, Flore Benguigui's voice rises from it like this ethereal being, almost too good for this world.
Benguigui attributes the band's ability to be successful in the pop disco genre to their constant diligence towards placing their very personal selves into their craft saying that attitude is the key component to presenting a new sound in the genre.
"Having attitude when it's not forced when you hear a band it's just… natural. And it's just so new and at the same time you hear so many references, but they have such a new sound."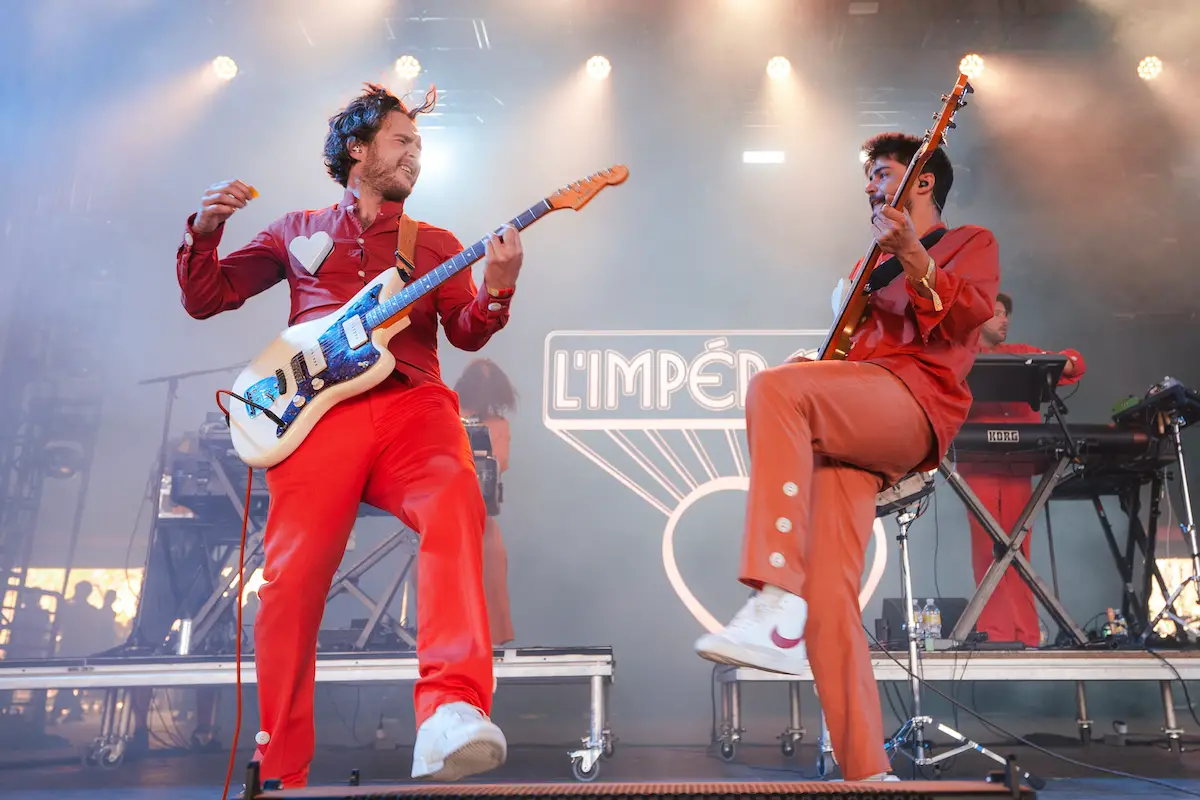 To fully immerse themselves into the creative process for Tako Tsubo, the band made a pilgrimage of sorts, traveling to Tangier, Morocco.
"It was a way to decide what this album should be, which course would be chosen and the main direction." Charles de Boisseguin explains, while Flore speaks of Tangier as a means to break new ground since the first album:
'Matahari' was really a night album. Tangier gave the first inspiration of a daylight album.
It also marked a newfound collaboration with master producer, engineer, and mixer Neal Pogue.
"It's eclectic, it's soulful, it's jazzy, it's all that. They are great musicians and I love that about them," gleamed Pogue, who was gracious enough to take time for a phone call even during the same week when he was coming off his most recent Grammy tip-of-the-cap for his work on Tyler, the Creator's Call Me If You Get Lost, which won Rap Album of the Year.
Pogue loaned his world class production, engineering, and mixing to Tako Tsubo and reinforced my sentiment of the band's dedication to their sound.
"People want to feel something that is real," he says. "They want to know that it is coming from an honest place, that it is not pretentious."
He also had a particular affinity for Flore Benguigui's vocal prowess: "It's got this sexiness. It's authentic."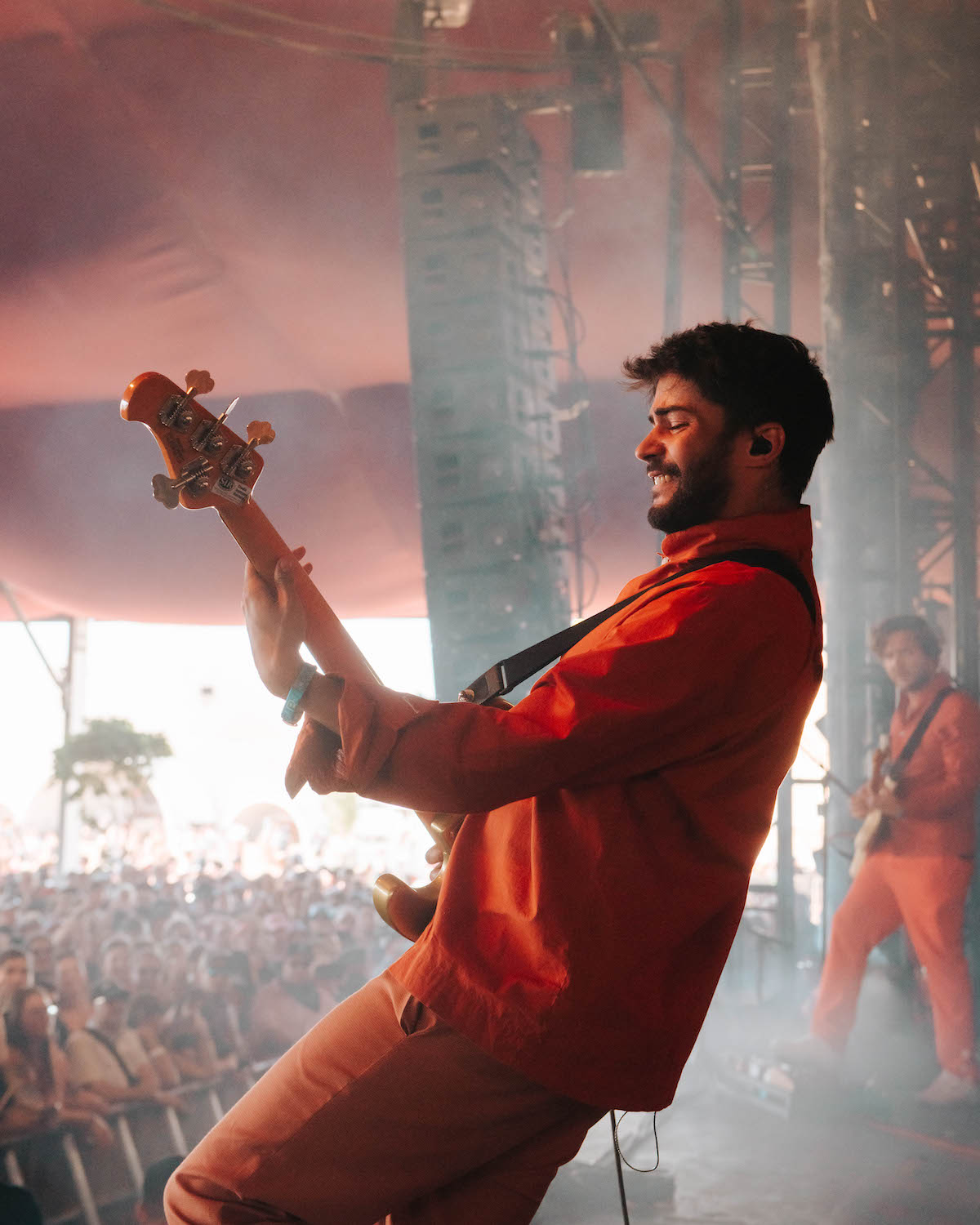 Boisseguin viewed the joining of forces with Pogue as a wonderful natural progression, saying, "It was a way to make our music official."
I was fortunate enough to catch up with the band a few weeks later in the Indio, CA desert at Coachella. The scene was altogether different amid all the sensory trappings that Coachella does so well, and the band rose to meet the challenge in that desert heat.
I found myself remarking to a friend and fellow L'Impératrice fanatic that I'd wished we had gotten there sooner, because I wanted to be closer to the front. Three songs into the set I turned to realize I was in the proverbial cat bird's seat as the number of passersby built up behind us and spilled out into the festival grounds as people were pulled towards the already maxed out capacity of the Gobi stage. It was as if some pulsating tractor beam was pulling them there and willing them to dance.
It was this sublime symbolism of what the band is experiencing. They outgrew the stage they were on that day much in the same way they continue to burst at the seams of their own artistry and creativity and I cannot wait to see what comes next.
Perhaps Neal Pogue put it best: "They deserve to be huge."
— —
— — — —
? © Mickey Pierre-Louis (Goldenvoice 2022)
:: Stream L'Impératrice ::`
---