Resonating with dreamy avant-folk depth, Lisa Papineau's Oh Dead On Oh Love is a majestic and lush journey through a heavy heart rife with life and loss.
Stream: 'Oh Dead On Oh Love' – Lisa Papineau
---
You just keep living until you are alive again.
Lisa Papineau never actually sings the above words in her new album, but their depth resonates throughout the dreamy folk and reflective lyrics of Oh Dead On Oh Love. Out February 15, 2019 via Team Player, Papineau's fourth solo album is a majestic and lush journey through a heavy heart full of life and loss. Whereas other music may be described as shallow in its portrayal of love or pain, Oh Dead On Oh Love engages emotion and experience with remarkable depth and nuance. It's a record of life being lived, with all the ups, downs, and in-betweens that come with it.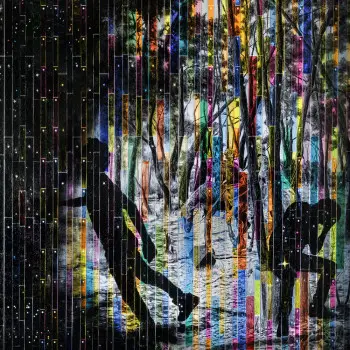 as the wires pluck and bow
I cling onto the things I left so far behind
S.O.S. the ghost tocsins, fondest desires
but that's what I dream about
I see I say I listen for another sign
before the line pulls me on
– "Waystation," Lisa Papineau
Atwood Magazine is proud to be premiering Oh Dead On Oh Love, a glistening myriad of sonic and lyrical poetry. A singer/songwriter by trade, Los Angeles-based Lisa Papineau is a trailblazing exemplar of the crossover between experimental folk and avant-garde. She is as much "songstress" as she is aural architect, carefully crafting her own voicings alongside those of a plethora of accompanying instruments. Her rich arrangements are reminiscent of early Van Morrison, while her breathless and dazzling vocal performance falls in-between Fiona Apple, Regina Spektor, and Liz Phair.
In other words, Lisa Papineau maintains a singular artistry that is as enchanting as it is fearlessly unique.
Oh Dead On Oh Love could very well be the soundtrack to a(n as-of-yet unrealized) film: Cinematic in scope and filmic in approach, the album whisks listeners through windows of isolation, connection, self-doubt, learning, desire, hope, resilience, and so much more. Opening songs "Beautiful," "Little Hell," and title track "Oh Dead On Oh Love" also served as the album's three pre-release singles, painting a vivid and faithful representation of what's to come on Papineau's eleven-track endeavor — but there's nothing quite like hearing the heavy outbursts on closer "Been a Long Time" at the tail end of this tranformational, intimate and ambient voyage.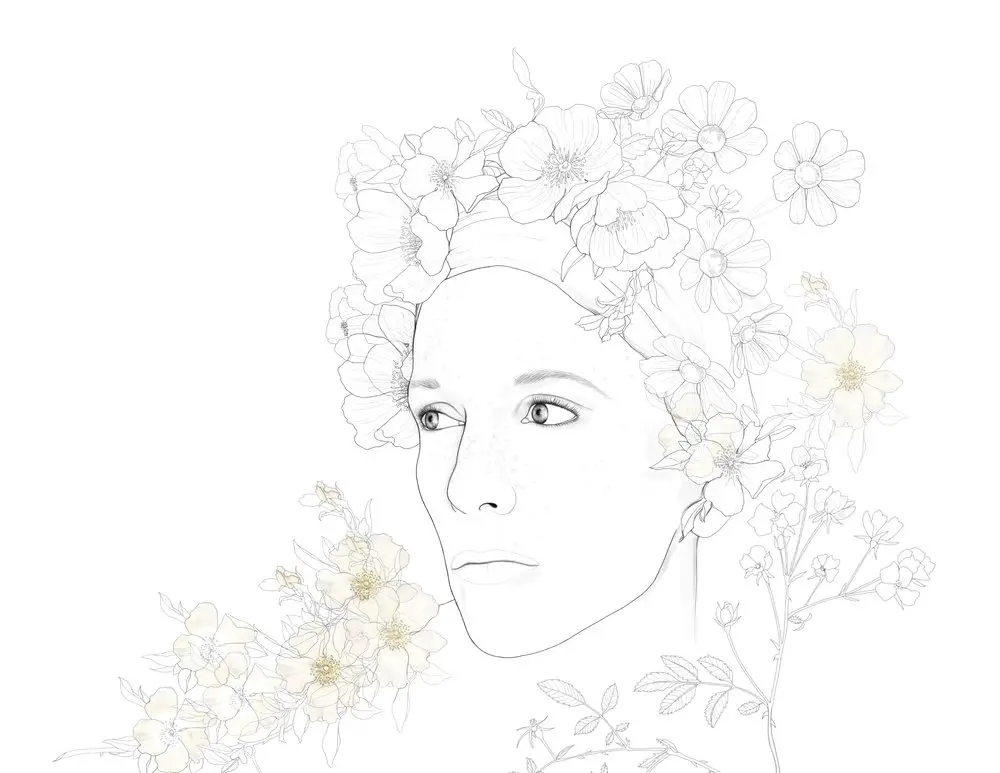 "While writing, I could see the physical landscape of each song plainly," Papineau shared via press release. "… An image in the mind's eye versus a particular chord… It took some time sitting alone in the woods to figure out how they translated sonically. And how all these fleeting images pulled together into one panorama."
A special record that feels much closer to nature than most, Oh Dead On Oh Love aches with raw emotion and intense vulnerability.
As a means of providing a deeper, behind-the-scenes look into her world and this new album, Lisa Papineau shared pages from her personal notebook with Atwood Magazine. The below presentation offers a glimpse into the artist's process of gathering ideas, hacking away at them, and finding inspiration. "This kind of visual assembly of my writing notebook may be trite, done before, I don't know, but it really comes closest to going through the process," says Papineau. "Just being still and let the world unfold around, one moment to the next moment… Until something scratches itself out."
Stream Oh Dead On Oh Love exclusively on Atwood Magazine, and explore Lisa Papineau's world througth the images below!
Stream: 'Oh Dead On Oh Love' – Lisa Papineau
---
— — — —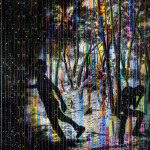 ? © Andrea Mastrovito
:: Stream Lisa Papineau ::