London's Sohodolls stun with their empowering and impassioned new single "Letter to My Ex (Thank You, Goodbye)," an intimate, unapologetic electro-rock anthem of survival, celebration, and defiance.
for fans of Yeah Yeah Yeahs, Phantogram, Purity Ring, Wolf Alice
Stream: "Letter to My Ex" – Sohodolls
---
Cinematic and cathartic, Sohodolls' new single is closure manifest: A heated, sonically and emotionally charged post-breakup anthem that not only gets the last word in, but also moves on in the process. It's the kind of finale so many of us long for when coming out of a meaningful-turned-sour relationship; a visceral release in which we give ourselves permission to be angry; to be hurt; to be honest; and to find our way out to a place where the grass is greener, the sun shines brighter, and we're an overall happier, better person. Empowering and impassioned, Sohodolls' stunning "Letter to My Ex (Thank You, Goodbye)" is an intimate, unapologetic electro-rock anthem of survival, celebration, and defiance.
Dear my ex fiancé
I got some things that i wanna say
Don't shy away, don't hide away
Remember you said communicate
So if I could press rewind
Untie your ribbons from my eyes
Unkiss the kiss that led to this
No swallowing of the lies you spit
Atwood Magazine is proud to be premiering the Ginevra Gentili-directed music video for "Letter to My Ex (Thank You, Goodbye)," Sohodolls' new, timeless post-breakup release brimming with energy, attitude, and unbridled charisma (produced by Otabek Salamov). One of the London band's first singles since reforming last year, "Letter to My Ex (Thank You, Goodbye)" finds the group led by Maya von Doll back at the top of their game. Together with her bandmates Weston Doll, Paul Stone, and Joe Lyons, von Doll brings her audience through an uplifting song of resilience and redemption, disillusionment and breaking free.
"So, if I could press rewind, untie the ribbons from my eyes, unkiss the kiss that led to this, no swallowing of the lies you spit," von Doll sings in the song's first verse, cool synths and drums slowly building up around her evocative vocals. She soars with dynamic strength and power in an searing pre-chorus and chorus that essentially raise a raw middle finger to the partner she's glad to have gotten rid of:
Look at me now
Who's stronger now?
You tore me up
But I'm dancing somehow
Wo-ah just go
You can't hurt me anymore
I saw the light, thank you goodbye
You can take your things there'll be no encore
I saw the light, thank you goodbye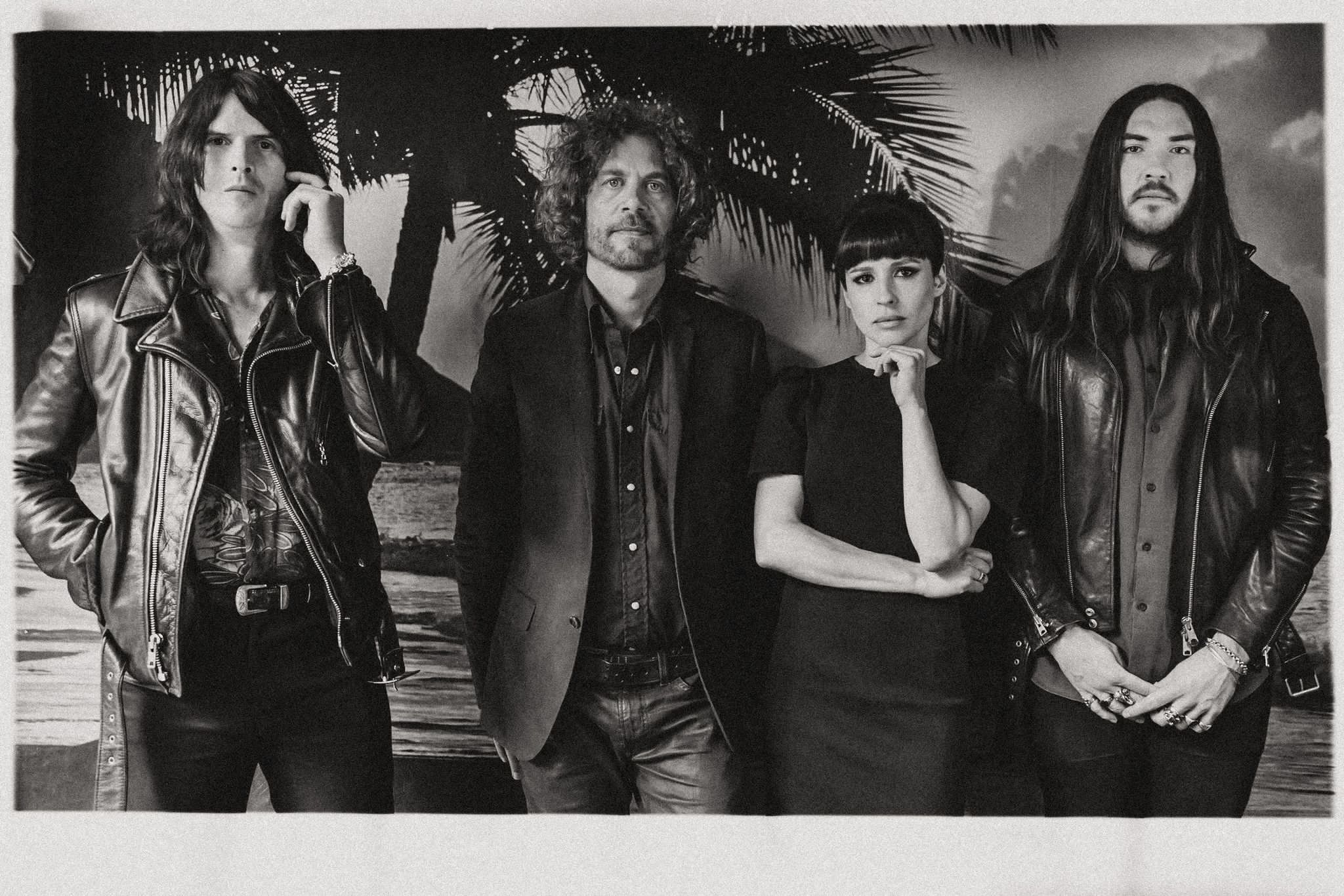 You can feel the toxicity of the past dripping away as "Letter to My Ex (Thank You, Goodbye)" gives Sohodolls the cure they need to rise triumphant.
That's not to say everything is sunshine and rainbows; in fact, far from it – but the first step to moving on is squaring away the past. Whether or not this letter ever makes it to its intended recipient, the act of writing these words and singing them out loud is its own important form of therapy.
"'Letter To My Ex' is a song about having regrets, feeling resentment but also understanding that you can overcome these things," Maya von Doll tells Atwood Magazine. "It's also about closing a chapter on a difficult situation. I was inspired a bit by Gloria Gaynor's song 'I Will Survive', while the tears are still fresh on your cheek, you can still be dancing on the dance floor. It's about surviving, getting over things, moving on."
Now I'm slaying magical
I'm channelling my inner animal
Unbreakable yeah untouchable
I'm coming back to me and to my survival
Burning fires dominate
What's in my heart, let's celebrate
I found a way, yeah I broke away
I don't have to care when you fade to grey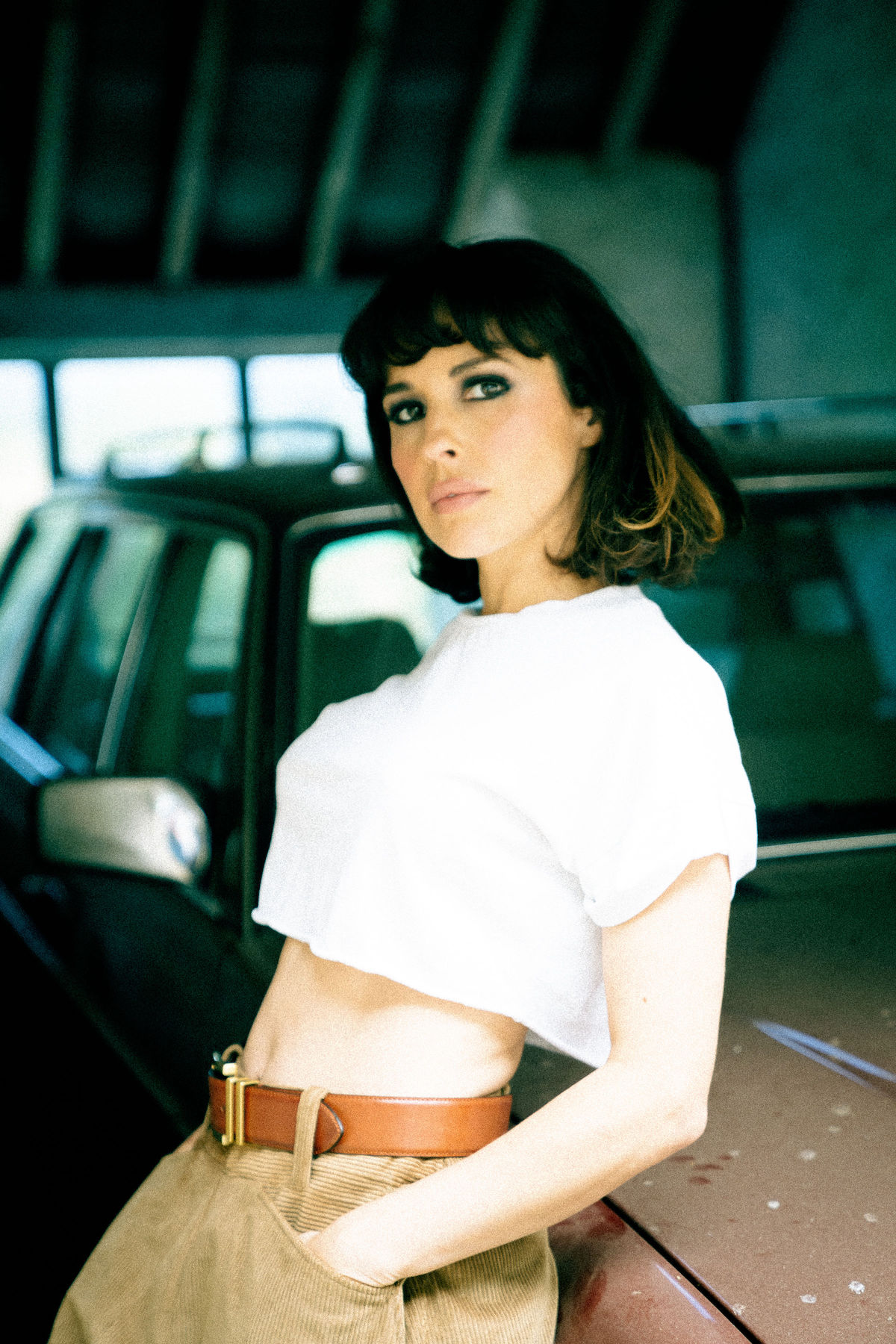 Sohodolls bring the song's celebratory spirit of closure and perseverance into the spotlight on their accompanying music video, directed by Ginevra Gentili of North Harley Films and choreographed by Kelsey Ellison. In it, we are not only reintroduced to the noughties band as they are today, but we also watch as von Doll elegantly dances away her pain with a free-spirited energy and cathartic grace. She embraces and owns this emotional release, throwing her arms wide and shaking off the past.
Sohodolls' return is itself something of an unexpected and very pleasant surprise; the London band released their one and only album, Ribbed Music for the Numb Generation, in 2007 via Filthy Pretty Records / A&G Productions. Well over ten years later, the album's single "Bang Bang Bang Bang" found favor with a brand new generation when a video of Madonna's daughter dancing to the track spurred a viral TikTok trend. A stint on the Billboard Top 50 and over 100 million Spotify streams reignited Sohodolls' spark and brought the band back together; the rest is history still in the making, as they say. In addition to a few remastered releases of their early material, the group have released five new original songs in the 2020s, including the invigorating "Period," the proceeds of which went to charity organization Period Poverty, which works to provide universal access to menstrual products.
This is, for all intents and purposes, Sohodolls' second wind – and to their credit, they're blowing as hard as they did (and sounding even better than they did) fifteen years ago. Von Doll might be singing, "thank you, goodbye," but we're singing "thank you, hello." Here's to hoping this closure marks the beginning of a new era for one of London's brightest sparks.
Watch "Letter to My Ex (Thank You, Goodbye)" exclusively on Atwood Magazine, and stream this empowering song wherever you get your music. Sohodolls' latest single is out now via Filthy Pretty / A&G Records.
I was a lady in waiting
You were some kinda cool thing
What the hell was I thinking?
I saw the light
Thank you goodbye
I can't hear the church bells
Cos I've broken your shit spell
And I'm back with my girlfriends
I saw the light, thank you goodbye
— —
"Letter to My Ex (Thank You, Goodbye)" – Sohodolls
— — — —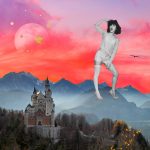 ? © Ginevra Gentili / North Harley Films
:: Stream Sohodolls ::
---