Love is so much more than a four-letter word. Its power is seemingly endless: It controls our inhibition, our internal and external behaviors, our thoughts and feelings, and so much more. Love makes us vulnerable; it drills us down to our very core, exposing our roots – our truest selves. It blinds us, scars us, and then lures us back in again.
Mattie Safer's "Whenever You're Ready" picks up within that transitional moment, from scarred to loving again. The lead single off the indie-R&B solo act's debut All We Are EP (5/27/2016), "Whenever You're Ready" is an ode to unadulterated love.
However you want it, however you need it
whenever you're ready girl
I am going to love you just the best way that I can
And even if it takes my whole life
I'm gonna find a way to be your man
Yes I am going to love you just the best way that I can
Watch: "Whenever You're Ready" – Mattie Safer
---
Atwood Magazine is proud to be premiering the music video for "Whenever You're Ready." It is Mattie Safer's first official music video as a solo artist since the former bassist for The Rapture announced his permanent departure from the band in 2009. "Whenever You're Ready" is a far cry from his previous band's music, but its R&B groove and Safer's smooth vocal deliver scream with authenticity and honesty: This is the artist, doing what he wants to be doing.
And what he wants to do is profess his love, his truth, himself. "Whenever You're Ready" is an outstretched arm from one soul to another. Safer's special someone was hurt in the past, and she is not yet ready to give of herself in the way that he is ready and willing to give of himself. That's okay, as Safer removes external expectation and pressure from the scenario. The title says it all – he'll wait for her – but his story uncovers an amiable, personal method of storytelling that suits the artist well.
The song's first verse introduces Safer's Mraz/Timberlake-like delivery:
She said "slow down, you're moving way too fast for me 
Just cool out and let me catch my breath, you see it's crazy
It ain't that I'm not feeling this but I just left a relationship and I don't wanna get hurt again"
I said "baby, I ain't trying to rush you cuz this feeling is more than just a crush 
Let's take it easy… We'll take it nice and slow
Let's take a moment and I hope we'll get to know each other better, cuz
It's a love story in the making, but he and she are not necessarily on the same page. This happens all the time in the real world within 'couples.' It's not necessarily a "communication" issue, so much as it is understanding each other's comfort zones. Intimacy doesn't happen for everyone overnight; love and its cumulative factors aren't math – they cannot be related to anything but themselves.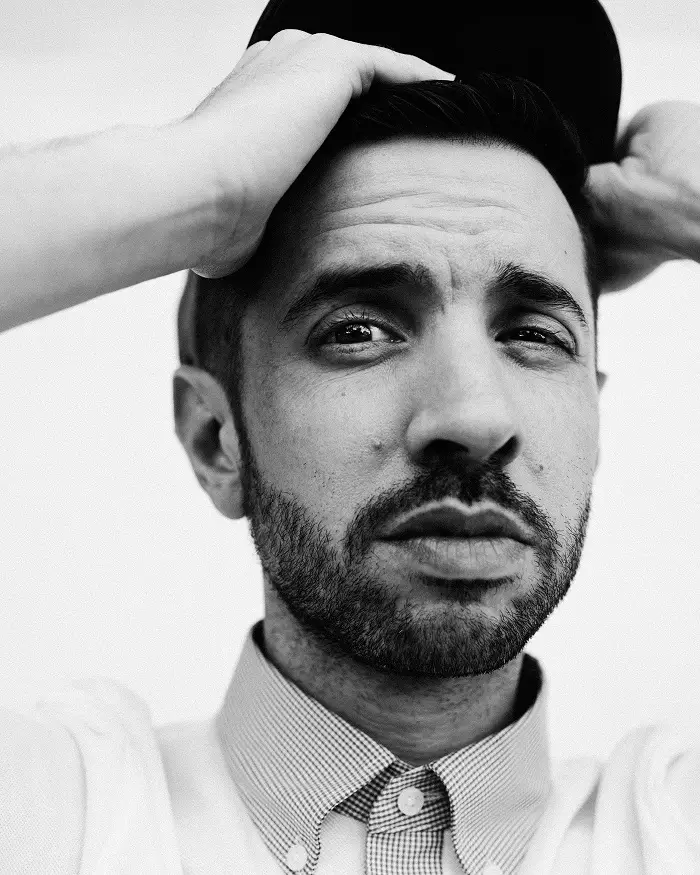 Needless to say, Safer understands the subject's point of view, and wants to make absolutely clear not only how he feels for her, but also that he will wait.
In a world full of anger and hate you're the one that has given me faith
That despite all the problems I see, the world is a beautiful place
Take a moment and make up your mind, cuz it's only a matter of time
See to me we are destined to be, can't you see it'll be so sublime?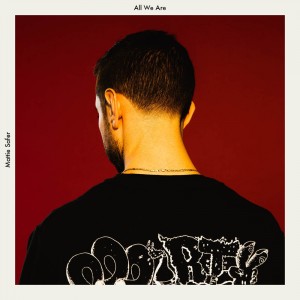 Patience is perhaps the ultimate virtue when it comes to sustaining a healthy and positive intimate relationship. Empathic expression and understanding puts ourselves in another's shoes, to help us realize that we do not all feel the same feelings, and that's okay! If it's meant to be, it's meant to be… right?
Directed by G.O.O.D Music's HXLT, the "Whenever You're Ready" music video finds Mattie Safer in a dark room full of lightbulbs, which represent the "physical manifestation of the emotion in the music and lyrics." "HXLT came to me with the idea for the video," explains Safer. "I thought it was dope. This project was really about stepping away from the built up expectations of the world and looking inward to figure out the truth and lies about who I am, what I feel and what I really care about. A lot of that comes down to love and being honest and open with people. Lightbulbs in a dark room just seem like the perfect visual metaphor."
Lightbulbs in a dark room just seem like the perfect visual metaphor.
How best to shine one's light than by illuminating the darkness? Love may be a complicated mess of a game – it certainly has its moments – but Mattie Safer makes us feel okay about that on "Whenever You're Ready." It's hard to say, but no one ever said it would be easy. Sometimes, all we need to say is: I'm ready to love you when you're ready to love me, too. The "Whenever You're Ready" video comes in advance of Safer's performance at Berlin in New York City on November 14th (tickets on-sale now). Don't miss this promising solo project: With over a decade of experience behind him, Safer's best moments have yet to come.
On All We Are, and particularly "Whenever You're Ready," Mattie Safer gives us a sincere taste of his deep talent, flexing his tongue as he masterfully combines emotional and musical forces to make a powerfully evocative connection.
:: Watch: "Whenever You're Ready" – Mattie Safer ::
All We Are – Mattie Safer