A potentially uneventful evening becomes compelling and even slightly thrilling on Lucy Dacus' "Thumbs."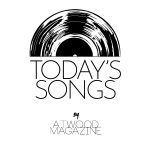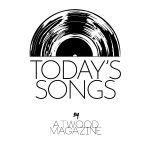 Stream: "Thumbs" – Lucy Dacus
---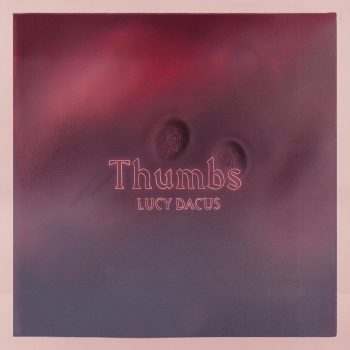 It has been a while since Lucy Dacus' fans have been clamouring for "Thumbs". The song has been shyly played here and there since 2018, and now, to the joy of her fans and of the rest of people who listen to music, "Thumbs" is officially out into the world.
It takes very little to understand what makes "Thumbs" a fan favourite. In it, Dacus narrates a night in college where she went to a bar with a friend for her to meet her estranged father. A potentially uneventful evening becomes compelling and even slightly thrilling in Dacus' hands. Accompanied by a shy and solemn instrumental which is laden with synthesisers, "Thumbs" is song in which you experience story first, emotion second, and everything else next.
You hung up the phone
And I asked you what was wrong
Your dad has come to town
He'd like to meet
I said, "You don't have to see him"
But for whatever reason, you can't tell him no
So we meet him at a bar
You were holding my hand hard
He ordered rum and coke
I can't drink either anymore
He hadn't seen you since the fifth grade
Now you're nineteen and you're five-eight
He said, "Honey, you sure look great
Do you get the checks I send on your birthday?"
It's rare that you get to listen to a song which relies so profoundly on the story it's telling and the main character's narration. Dacus sings, but the melody doesn't really fluctuate, instead it is mellow and evidently only there to serve as the background to Dacus and her story.
In a movie, the scene Dacus takes over four minutes to describe would likely be a blip in the characters' stories, but Dacus makes a brief encounter at a bar look like a movie's most important moment. Even though Dacus herself is a supporting character in the story and what is said between protagonists during the meeting is barely mentioned, Dacus manages to insert you in the story so beautifully that you feel like you're at the bar beside her. Using her perspective, she manages to nod at the toxic dynamic of a father-daughter relationship her friend is involved in, and the urge she has to save her friend from it.
I would kill him
If you let me
I would kill him
Quick and easy
Your nails are digging
Into my knee
I don't know
How you keep smiling
I don't know
How you keep smiling
I don't know
How you keep smiling
I lovе your eyes
And he has thеm
Or you have his
'Cause he was first
I imagine my thumbs on the irises
Pressing in until they burst
On "Thumbs", Dacus is a silent saviour, trying to rescue her friend from a heart-wrenching situation, and perfectly describes what it feels like to watch from the sidelines as someone you love is involved in something toxic. Dacus is burning with rage but unable to do anything about it, frustrated, helpless, but ultimately there to lend a hand or shoulder to a friend in need. "Thumbs", then, becomes the catharsis she needs – and the emotion she feels and channels into the song is immediately transferred to the listener.
I clear my throat
And say we ought to get home
He offers us a ride
I reply, "No, that's alright"
And when we leave
You feel him watching
So we walk a mile in the wrong direction
I wanna take your face between my hands and say
"You two are connected by a pure coincidence
Bound to him by blood, but baby, it's all relative
You've been in his fist ever since you were a kid
But you don't owe him shit even if he said you did
You don't owe him shit even if he said you did"
The construction of "Thumbs'" story is so meticulous and genuine, it's no wonder that the song took fans' breaths away three years ago during live performances. The craft of songwriting, and Dacus' potential as a storyteller, are thoroughly explored in "Thumbs" and Dacus delivers brilliantly.
To make melody and instrumentation take a step back and put words on the spotlight is a genius move, and one that is at the heart of what makes "Thumbs" so spectacular: it's Dacus, her story, her lived experience, and her singular perspective and ability to tell stories that make "Thumbs" a song that's not like the rest. "Thumbs" is the first taste of Dacus' upcoming album, Home Video, which is made up of songs that narrate Dacus' coming of age in Virginia. If the storytelling skill and introspection of "Thumbs" is any indication of what's to come, Home Video promises to be one of the year's most profound listening experiences.
— —
Stream: "Thumbs" – Lucy Dacus
— — — —
? © Marin Leong
:: Today's Song(s) ::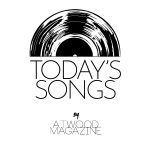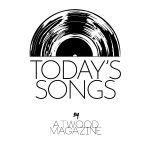 ---
:: Stream Lucy Dacus ::