Staten Island-born singer-songwriter and producer, Louis Attillio Vigorito, otherwise known as Louyah, has just dropped his latest single "Peter Pan" – showcasing melodious rebellion in an eclectic fusion of alt-pop and R&B.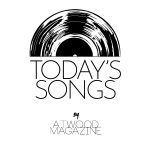 Stream: "Peter Pan" – Louyah
---
I'll never let anyone judge me for what I am and who I'm supposed to be.
Whether it's his lyrical resonance or charismatic choruses that draw you to his music, East Coast artist Louyah is back and better than ever before. Showcasing a truly exceptional election of musicality and an array of artistic talents, his latest single shines bright.
Some days we win, some days we lose
I don't fold
All this pressure never change my mood
Fill my cup
Smile different loaded with the jewels
Turn me up
My mind been on a bumpy road
I can adjust this
Creating a furious fusion of alt-pop, rock and R&B, "Peter Pan" encapsulates an unapologetic vision to be true to who you are. Louyah's ever-evolving narratives and alluring chronicles ignite tales of pride and purpose, showcasing his kaleidoscope of ambition and likening strength.
He states, "Peter Pan is honestly a shot at the labels. I've been ducked/pushed and always set back as an artist. I'll never let anyone judge me for what I am and who I'm supposed to be. It's fine they don't want the music now. I'll keep pushing and making my dreams come true!"
Double down, run it up
You could miss me with that good enough, number one
Know how bad I want it
Payin' off, not giving up
You still holdin' on, not good enough
You see the love
Proving that there is no end to his admiral artistic endeavors, Louyah's pure passion for people and radiating revolt is prevalent in every second of this latest single.
Louyah shares, "Loving yourself solves most problems you may have. I hope people love themselves and smile knowing that they are amazing while listening to my music." Igniting listeners with building beats, relentless rhythms and echoic vocal energy, he proves that there is honesty in strength.
I know it's real
This changed my life
Sorrow I felt
Left it on the runway
Want me to go left
Wanna do it right
And you'll help me out
Yeah, right
Being hailed by the critics and garnering an impressive name for himself, Louyah continues to carve out a completely distinctive musical style and sound. His idiosyncratic identity and contagious chemistry are an encapsulation of just how brilliant Louyah's musical endeavors are.
— —
Stream: "Peter Pan" – Louyah
— — — —
? © 2022
:: Today's Song(s) ::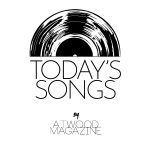 ---
:: Stream Louyah ::