Every Friday, Atwood Magazine's staff share what they've been listening to that week – a song, an album, an artist – whatever's been having an impact on them, in the moment.
This week's weekly roundup features music by Fleur East, Lil Yachty, Nat Vazer, FIFTY FIFTY, bexx, Party of the Sun, Theresa Gorella, Richy Mitch and the Coal Miners, Karol G, Blondes, 93FEETOFSMOKE, Linda Varg, Mokita, and Modern Tales!
•• •• •• ••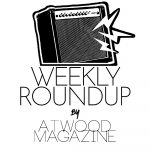 ---
:: "Count the Ways" – Fleur East ::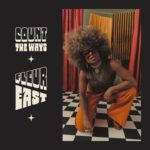 A feverish funk full of radiant passion and hearty soul, Fleur East's first single of the year is guaranteed to put a smile on your face and a pep in your step. Released at the end of January, "Count the Ways" is a soaring, searing display of the British multi-hyphenate's raw talents. "Sprinkled all your magic love dust on me; drizzled all your funky love lust on me," she sings over a buoyant piano groove, going on to count the ways her ex "hurt me so good."
In turn, we can count all the ways we love Fleur East.
Used your cool R&B eyes on me (Oh, yeah)
Used your smooth Romeo lines on me (Those lines)
Did your famous rodeo ride on me
You hurt me so good, hurt me so good, ah
About a hundred times you made me cry
Ooh, you must've told about a thousand lies
There's a million reasons why I said goodbye
Ooh, you hurt me so good, hurt me so good, ah
"My new single 'Count The Ways' was inspired by Sonnet 43 by Elizabeth Barrett Browning," East tells Atwood Magazine. "The opening line is, 'How do I love thee? Let me count the ways.' And I decided to flip the message and instead of listing all the ways I love someone, I list all the ways my ex broke my heart. It's an upbeat, playful break up song with a positive feel to it. I love throwing it back to a retro sound on this record – it reminds me of the music I listened to growing up. It's slick, cool and more mature than my earlier music. It was empowering filming the music video with an all female band and directed by a female director. Such an incredible experience and a lot of fun to do. I really enjoyed writing the song and singing it with a live band just feels so good!"
"Count the Ways" comes a full three years after Fleur East released her sophomore album FEARLESS, which – if we're still in the counting mood – arrived right as the world was shutting down due to the COVID-19 pandemic. "It was shortly after my dad passed away and just at the time that the pandemic came into our lives, and everyone went into lockdown, so I had to cancel my tour, I had to cancel all my promo, I had to cancel everything," she recalls. "It was such a shame that it was released at that time, and it was really difficult. Since then, and since losing my dad, I'm just finding my stride again and getting back into music."
"I started writing this year and I just felt so inspired and everything just came back to me. It's been a while since I've done my own live show and I absolutely love performing. After being on Strictly every weekend, the buzz of performing came back. I absolutely love it, and I can't wait for people to hear this new music. It's coming from a different place, it's a lot more mature – it comes from a real place. Music is my first love, and it always has been. Although I do presenting, fitness, and lots of other different things, music is my number one love and I always feel quite vulnerable sharing my music with everybody because it's really a deep part of me. So I always feel a bit exposed when I share music with everybody, but I just feel like I'm in a place now where I'm ready for everyone to hear it."
Vulnerability and funk have always been a match made in heaven, and in breaking down her inner pain, East soars higher than ever. "Count the Ways" is more than a triumphant return – it's an anthem we'll be blasting well into the foreseeable future.
:: Let's Start Here. – Lil Yachty ::
"Lil Yachty dropping a psychedelic album out of nowhere" was on no-one's new releases bingo card for 2023, and perhaps merely the surprise of this sharp left turn from Yachty gives Let's Start Here more mileage. But a curveball from such an unlikely artist is a refreshing surprise, and more to the point – It sounds great! The chilled disco groove of drive ME crazy, the grand progressive spectacle which is the BLACK seminole and IVE OFFICIALLY LOST ViSiON!!!! and it's pounding rock drums are a few of the many highlights and varied moods on a euphoric, dazzling album.
Lil Yachty is comfortable in his new environment; a bold and brilliant soundscape, littered with choice cuts of soul-infused guitar music. His psychedelia is a softened one, with less of the endless soloing or electronic blippiness that can bog down releases of this nature. Let's Start Here is more about plush splendour, kaleidoscopic daydreams and spacey futurism. There's a lot of bands out there trying to create the definitive album in this genre, and Lil Yachty has just spun the whole thing out without even trying.
:: "Addicted to Misery" – Nat Vazer ::
Ensnared by the relentless sentiment of despair, Australian singer-songwriter Nat Vazer penned a hazy ode to misery in "Addicted to Misery," released March 10.
This confessional indie rock track well-acquaints listeners to a love that takes more than it gives; a love that Vazer continues to come back for more of — no matter how much it may hurt her. Voiced just above a whisper, Vazer's hushed vocals smoothly roll over glow guitar fingerpicking and steady percussion as this melody of somber yearning washes over listeners.
Vazer asserts that the track is about "feeling powerless to help the one you love, and the sense of spiraling through that feeling." Continuing to gravitate toward the thing that ails her, Vazer accepts that she is fully addicted to these feelings of suffering. She openly admits that she's truly beyond the point of return, as she sings "You can't save me / I'm addicted to you / misery." Immersing herself within the memories of the past, Vazer creates a new narrative for herself — albeit, one of pain, but also one entailing the unending beauty of nostalgia and the importance of introspective inner-reckoning.
:: "Cupid – Twin Version" – FIFTY FIFTY ::
As of late, I've been finding myself gravitating towards feel-good, sunshiney pop songs, which is probably reflective of the days getting longer and springtime lingering in the air. Admittedly though, the majority of my music is quite gloomy and dated, and it's almost impossible for me to become obsessed with a song on first listen if I don't already like the artist. FIFTY FIFTY's recent single, "Cupid – Twin Version," defied these odds, as it's far from gloomy and dated, I've had it on repeat this entire week, and I knew nearly nothing about the group before the song's release on February 24. A more-than-pleasant surprise, the song is as bright and warm as the season approaching us all.
There are no shortages of groove, freshness, and fun in FIFTY FIFTY's discography, much less their English remix of "Cupid." Bubblegum-pop synths and striking R&B beats combine to create honey-sweet melodies that translate to a sonically and emotionally infectious track. Expressing the ins and outs of hopeless romanticism, FIFTY FIFTY sing, "I gave a second chance to Cupid / But now, I'm left here feeling stupid," spiting the God of Love for their struggles and frustrations in romance. Heartfelt and melancholic lyrics juxtapose retro elements and bouncy production, melding to concoct a dynamic and utterly charming earworm.
Much like the girls of FIFTY FIFTY, I'm an unapologetic hopeless romantic, and "Cupid – Twin Version" was love at first listen. With an English debut as strong as this, I can only assume that I'll be just as hopelessly in love with what their future holds.
:: "Stupid" – bexx ::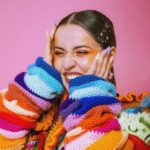 British pop artist bexx isn't afraid to show her most authentic self in her latest single "Stupid." We all make mistakes and we all do things that we shouldn't and in this new track bexx holds her hands up and admits to being a little silly when it comes to relationships. "Stupid" is about missing someone desperately and being angry with them because they don't feel the same way about you. Instead of brushing it off and moving on, we're all guilty of holding grudges and letting our emotions get the best of us.
The bold new single shimmers with kaleidoscopic melodies, animated synths, and a dance worthy beat that will have you up on your feet. With her ever so relatable lyrics, bexx is your new best friend when it comes to dating advice. "Stupid" is off of her upcoming EP, which will see the songwriter revealing more stories from her journey with love, so stay tuned for more updates from bexx.
:: "Forget Me Knot" – Party of the Sun ::
I'm not the kind of person who can put on "white" or "pink" noise and find it "enriching," but one listen to Party of the Sun's "Forget Me Knot" sent me into a full-on meditative trance. The final song off the New Hampshire psychedelic folk band's latest EP, Capsule III (released February 24 via Trailing Twelve) is a gentle, ethereal hypnosis. It's heavy, yet light; soothing, yet oddly jarring. Vocalist Ethan McBrien's words are sparse – "What in the world is this?" he sings, "Eyes won't say… Keeping the one you are has its chase…" – making room for the instruments to do the bulk of the talking.
And talk, they do. The band build a soft, ambient world of warmth and then explode with the help of a charged electric guitar solo that furthers the track's overall enchantment. "The guidance is letting go and the lost book is found, a journal of songs and moments I thought was gone for good came back today," McBrien said of this track's songwriting process. "Kernels of melody and poetry lost are rekindled as the first storm of winter wraps this mountain home."
Filled with experimental delight and moody, woozy comfort, the thirteen-minute Capsule III has a tremendous amount to offer in its four-track run. Coming in at the tail end of that journey, "Forget Me Knot" serves as the record's finale, and somehow, the band found a way to make that ending both tranquil and cacophonic all at once. This is the kind of experimental folk is a world with relatively few, if any, boundaries, and Party of the Sun have surely succeeding in carving out their own distinct corner of that universe.
:: "House of Broken Mirrors"- Theresa Gorella ::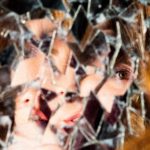 When we make toxic decisions in our lives over and over again, it can feel as if we are forever doomed to repeat those same patterns. It is never too late though, to end the cycle. Theresa Gorella's luscious '70s-eque single "House of Broken Mirrors" is aptly titled as the arrangements shine like shattered mirrored pieces. The bold track hooks us in with soft, enchanting vocals and glistening backdrops. The piece gracefully details what happens when you let your mistakes define you. The artist reveals, "It's about all the times I gave up on myself, and the bad choices that led me to be someone I didn't like. It was a time of feeling lost and ashamed." The video is equally as gripping with iridescent, psychedelic images.
The Nashville based singer/songwriter fuses Americana and pop to create music that's wholly mesmerizing. Every release she puts out exudes pure passion and authenticity. Immersed in country music from a young age, you can hear that influence in her work. Gorella is also one half of funk indie pop pair Poster Child, but with this solo song she brings it back to her roots.
:: "Thunderhead" – Richy Mitch and the Coal Miners ::
Richy Mitch and the Coal Miners continue to leave a strong impression on the indie-folk scene with their latest single "Thunderhead," released on February 23, 2023. The group's emotionally captivating guitar melodies paired with vocal harmonies discussing disappointment-fueled dreams set a soothingly painstricken scene.
There is no lack of creativity with this group, who treat each newly released song as an artistic expression with their accompanying visual experiences highlighting nature and the outdoors – often leaving one with the desire to pack up their bags and embark on an adventure of a lifetime.
In almost an inexplicable fashion, their themes of wanderlust and restlessness are perfectly paired with intense and swelling guitar riffs that channel raw emotion and built up angst. This group has certainly made noticeable strides establishing themselves as a name to follow in the indie-folk world, and their single "Thunderhead" is a prime example of RCCM's potential.
:: Mañana Será Bonito – Karol G ::
Rumba 97.7– #1 para Reggaeton y Variedad en Boston has done wonders in terms of helping me stay on top of my Latin tunes in the car most mornings (not to mention allowing me to add to mi vocabulario en español as a side bonus). Along with Bad Bunny, Ozuna, Marc Anthony y muchos otros, one of the talented Hispanic singers that I've become better acquainted with thanks to Rumba 97.7 is none other than Karol G herself. "Tusa," "Gatúbela," the "Caramelo" remix and other infectious tunes by the talented songstress have given a lot more savory Colombian seasoning to my morning commutes. And now, it's fantastico to see Karol G's artistry manifested in a collection of new songs released together as Mañana Será Bonito.
The album has already made a strong impression on American audiences – it recently surpassed Shakira's Fijación Oral, Vol. 1 (2005) as the all-time highest charting Spanish-language album on the Billboard 200 chart by a female artist. Far from feeling saltada about having been dethroned from this title, Shakira proves content to contribute to her fellow Colombiana's success, making a memorable guest appearance on "TGQ." It's one of several effective duets on Mañana Será Bonito– also worthy of note are "Karmika" and the aforementioned "Gatúbela," featuring great cameos by Sean Paul (in one of the record's lone English-language moments) and Maldy. Yet Karol G manages to hold her ground when it's just her, as well, as was demonstrated (among other moments) on the luscious lead single "Provenza," which uses un escape a la playa as a metaphor for escaping life's problems and starting anew.
Gracias to Rumba 97.7 for steering me towards Karol G's super hits. Muchas gracias to Mañana Será Bonito for demonstrating that she can rock the album cuts just as well. This record's success is well-deserved and will hopefully contribute to Karol G's international presence and popularity.
:: "Love in the Afternoon" – Blondes ::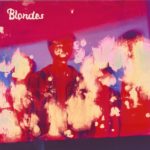 It's the guitars that hit me first: A combination of searing riffs and surging chords that every fan of indie rock music knows so well, and yet here Blondes made it all feel fresh and brand new again. Released March 9 via C3 Records, the Nottingham indie band's first track of the year is a captivating outpouring of passion – an eruption from the soul's depths, complete with love-soaked lyrics and charming high-octane guitars. Reminiscent of Catfish & the Bottleman, SPINN, and The Magic Gang, Blondes' "Love in the Afternoon" is punchy, catchy, and absolutely disarming.
All it was, I choke on love and losing you
On my mind is a better place to be
All it was, it's all enough, its overdue
I can't find the sense enough to see
My girl in baby blue
Young love in the afternoon
I wasn't looking so I guess I didn't see it
I'd wait til the morning comes
I'd wait if I fall in love I'd wait,
cause I thought I didn't need it
"This song is one of our absolute favourites," the band tell Atwood Magazine. "It's been in the live set since last year and feels so exciting to play. We've been out of action for a little while so wanted to punch back in with something lively. We're so excited for everyone to hear it! Originally I was inspired by the Catfish & The Bottlemen song 'Fallout' and had wanted to make something emotive and anthemic over a classic indie rock chord progression. When we took it into the studio, our producer Antony Genn really pushed us to kick this song into the next gear up. We pulled in influences from loads of different bands from Arcade Fire to Stone Roses, and obviously his work with Inhaler rubbed off on us too. We're really proud of what we've made."
"Love in the Afternoon" follows Blondes' debut EP Out the Neighbourhood, released in late 2021. Capturing everything they do best, the song is cinematic, soaring, and full of smile-inducing charm. Together with those resonant guitar tones, the band's harmony-rich vocal performance is honest and heartfelt, making it easy to fall head over heels for Blondes.
All this time I spent inside just feeling blue
Wake me up and pull me out this dream
Still I try, I would've liked to see it through
It's heavy in the space inside of me
My girl in baby blue
Young love in the afternoon
I wasn't looking so I guess I didn't see it
I'd wait til the morning comes
I'd wait if I fall in love I'd wait,
cause I thought I didn't need it
:: "conversations"- 93FEETOFSMOKE ::
There are many self-help books like The Body Keeps Score by Bessel van der Kolk and Louise Hays' You Can Heal Your Life that illustrate the ways in which self-deprecation can manifest not just emotionally but physically as well. 93FEETOFSMOKE's compelling new release "conversations" soars with gravelly guitars and fiery, eruptive vocals. The organic, emotive offering is all about those negative thoughts consuming our noggins and how they affect our overall health and well-being. The visuals are just as edgy as the project itself. With blood draining from pipes and razor sharp teeth, there is a twisted nature that will have viewers utterly enthralled.
The Virginia born, Los Angeles-based singer-songwriter/producer has played a pivotal role in the emo-rap scene. He put out his debut album in July and it showcases prominent acts such as phem, Kamiyada+, Tosh the Drummer and more. Through his raw, honest and highly relatable music he has obtained a large and loyal fan base. This track possesses the same authenticity and grit.
:: "F*** It Up" – Linda Varg ::
Swedish singer/songwriter Linda Varg recently unveiled her empowering new single, "F*** It Up." The emotionally vulnerable track is packed with words of encouragement, with Varg wanting to inspire listeners to stop making themself smaller and molding themselves into something they're not, for the needs of other people. With her lyrics coming from her own personal experiences, you can truly hear the sentiment in her voice, as she sings, "I'm like a ship about to sink, I care too much of what you think of me." As the song gradually builds, you can hear Varg's tone change, as she puts her foot down and refuses to alter herself for anyone any longer. With a sparkle and strength she then goes onto to sing, "So I tell myself to remeber who the f*** you are you are you are, you're a f***ing star you are you are, don't let nobody tell you different, you're perfect just the way you are."
The simple, yet stunning instrumentation features organic guitar melodies, echoing harmonies and bold drums which build into the ultimate singalong anthemic chorus. "F*** It Up" is not only a catchy, empowering song that makes you feel good, but it also provides a message that we should all learn from.
:: "Who's Gonna Love Me Now?" – Mokita ::
From Asheville to Nashville… originally hailing from the mountains of North Carolina, John-Luke Carter has now shifted one state over to Tennessee and has spent the last eight years doing his part to help the Music City validate its nickname. He's performed under the stage name of Motika throughout that time and is now gearing up for a new EP, Who's Gonna Love Me Now?, to be released at the end of the month. The title track, as one might deduce from its nickname, deals with themes of abandonment and romantic disillusion. "Where do I go from here?" Motika ponders over a bright chunk of electropop, which effectively counter-balances the song's dim lyrical matter. "Who's gonna love me when it's 2am and I'm wide awake and I need your arms to fall into but you're nowhere to be found?"
"When you open up to somebody, share details of your life, and it ends, you just think the process of doing it over again sounds so terrible," Motika describes the song's thematic inspiration. "After you got out of something so intimate and emotionally deep, the thought of starting over is so terrifying. Musically, I went back to my old production style, which was fun too." All of this, plus some incredible vocal capability, makes "Who's Gonna Love Me Now?" a success that hopefully the full EP will replicate.
:: "Monster" – Modern Tales ::
There's a tension at the core of Modern Tales' debut single that all but ensures we'll be keeping close tabs on them from here on out. Released in January, "Monster" is as haunting and harrowing as its name suggests; a vivid indie-electro song that steadily burns its pulse into our brains, slowly building up to a fever pitch that never quite erupts. The duo of Swedish brothers Jonas Rathsman and Franz Novotny have us under their spell, and they're ready work their magic on our ears and hearts.
"We're thrilled to finally be able to share our music as Modern Tales. As brothers," they share. "'Monster,' being one of our first ever songs created as Modern Tales, is a story that portrays something that we feel that many people can relate to – liberation. Breaking yourself free from whatever 'monster' is holding you back, preventing you from reaching the full, wonderful and prolific potential you deserve. It's about liberating yourself from something (or someone) that is preventing you from evolving, and holding you back from being the best version of yourself. It's about chasing your dreams one breath at a time."
The "Monster" music video arrived earlier this month, successfully amplifying the song's message with a truly mesmerizing, compelling visual accompaniment that provokes and inspires. "The title 'Monster' gave me a completely different approach to the song, until I started to feel the music and the message of the lyrics," director Andreas Kjellgren explains. "I wanted to make a fluid film that follows the tempo of the beat. The scene where the main character inhales her breath symbolizes the text line 'every breath that I take makes me younger.' A symbol of love that is most present in my own relationship."
I don't care much for horror and thrillers, but this one "Monster" I'm happy to let loose.
— — — —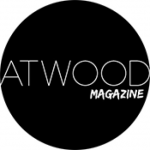 :: Weekly Roundup ::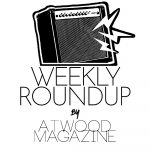 ---
:: This Week's Features ::
---