Ian Devaney's synth pop trio Nation of Language rises to meet the occasion, one single, and live show at a time.
Stream: 'A Way Forward' – Nation of Language
---
With that much time on my hands, it was just going back into writing mode and trying to see where we could be creative in any way.
Productivity can feel like a myth during the ongoing global pandemic, unless you're Nation of Language. It's a rare breed of band that's adapted to its circumstances by releasing not one, but two albums in the midst of evaporating live shows and increasing worldly chaos.
The Brooklyn new wave group, fronted by lead singer Ian Devaney, chose action rather than stagnation during the pandemic. On the heels of a delayed May 2020 release of its debut LP, Introduction, Presence, the synth pop-driven and decidedly '80s-inspired trio returned to the fray last November with another hotly anticipated and widely praised album, A Way Forward (out now on PIAS).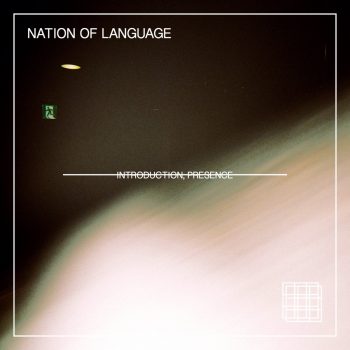 Of the first record's unfortunately timed release, Devaney says with a laugh, "We waited just maybe a little bit too long," an all-too relatable sentiment these days.
I'm beamed into Devaney's Brooklyn apartment via Zoom from my own Brooklyn abode on a cloudy, warmer-than-usual December day to discuss the genre-bending second record. We can't help but chuckle when we realize we live a handful of subway stops from one another, but virtual meetings are simply a sign of the times.
Despite the album's hopeful title, the road ahead still feels long, at least as far as a return to true normalcy is concerned (whatever that entails). That hasn't stopped the band from hitting the road when possible, and naturally, from releasing new music into the world.
On stage, it's a close-knit affair: Ian Devaney is joined by his wife — the band's synth player, Aiden — and bass player Michael Sue-Poi.
Devaney calls the latest release a product of the pandemic, but both of the band's records are colored by the world these past two years in their own ways.
"When it became clear that not only would we not be able to tour in the short-term, but for quite some time, I was really kind of at a loss of what to do," Devaney says. "With that much time on my hands, it was just going back into writing mode and trying to see where we could be creative in any way."
The idea was to use that extra time as an unexpected gift to tap into inspiration, a rare bonus in a two-year span where good news has proven few and far between. Devaney took walks through nearby Prospect Park and used the city as a canvas for existential questions that pepper A Way Forward.
"It wasn't done with a lot of expectation of when it would happen," Devaney says. "(We thought) even if this gets released a really long time from now, it'll feel really good to just have a bunch of songs that we feel really good about."
Now that it's out in the world, it's clear the hype surrounding both records has very much been worth it, building steadily since Nation of Language began releasing singles in 2016.
Nation of Language could be described as the future of indie pop, with a reverence for the classics and strong sonic ties to modern masters like Future Islands. As fate would have it, Devaney was inspired to launch Nation of Language by the famed British group OMD, and recruited Sue-Pol to join the project after previously playing together in The Static Jacks.
The similarities to OMD are there, packed with moody atmospherics and glitchy, bouncing synths that work in lockstep with Devaney's never-at-rest stage presence. There are also tracks on A Way Forward, like "Miranda," that veer into sentimental and sweetly sad territory.
---
"The Grey Commute" is another earworm of an offering from the November 2021 record. Perched strongly at the album's halfway point, it showcases why Nation of Language sounds like its influences made modern.
On the eve of A Way Forward's release,  Nation of Language took the stage in front of a buzzing crowd at quintessential Bed-Stuy venue Market Hotel. It's almost perfectly suited for Nation of Language's city-driven synth pop: It's a former DIY haven made legit, with cold canned beer flowing and a stage flanked by a window view of an always-running, raised subway platform.
---
They were greeted like the rising stars they are, and it doesn't get much more "New York" than that.
"To watch people singing the words back and really feeling it, you can tell … you're having a very genuine moment with the people around you," Devaney says.
It's hardly the first time it's happened in recent months. It felt particularly special coming on the heels of another sold-out NYC show, the group's September performance at the famed Bowery Ballroom.
"Before the pandemic, we would have never played a venue that big, much less sold it out," Devaney says. "There was this funny feeling of, this all kind of makes sense to me, but there are so many more people and they're all actually here for us, which was another interesting kind of mental switch."
It's fair to say the crowds will only get bigger in ways both familiar and groundbreaking: Nation of Language played New York City's Governors Ball last fall, and they're set to take on the hallowed confines of the revamped Webster Hall this spring.
Devaney and co. don't necessarily feel the pressure that comes with playing bigger stages, both physically and mentally.
"It feels a little bit more like a challenge is being presented to us, and we want to figure out how to best meet that challenge," Devaney says. That means amplifying things in a big way, literally, from lights to sound to doing more with less, a la Future Islands (a band famously unreliant on pyrotechnics, and still very adept at connecting with crowds).
Devaney got the chance to see Future Islands play at Governors Ball, and also loves the deeply atmospheric stagecraft of Baltimore dream pop stalwarts Beach House. One can't help but anticipate how those influences translate to larger stages this coming spring.
The pandemic gave fans time to connect with the group's layered and sonically rich offerings, allowing the songs to stand on their own outside of a live show. It's turned into an unexpected benefit even without being able to tour, Devaney says.
"In some ways, because of the way things happened over the pandemic, there was this jump," Devaney says. "So catching the band up on a stagecraft level to the venues that we're now playing is a pretty interesting thing to think about."
It's a jump to a new level that's not lost on Devaney or the group.
"There's all these things that go into, "How can we transcend the mindset we had playing shows before the pandemic?" and really dress for the job we have, rather than the job we had," Devaney says.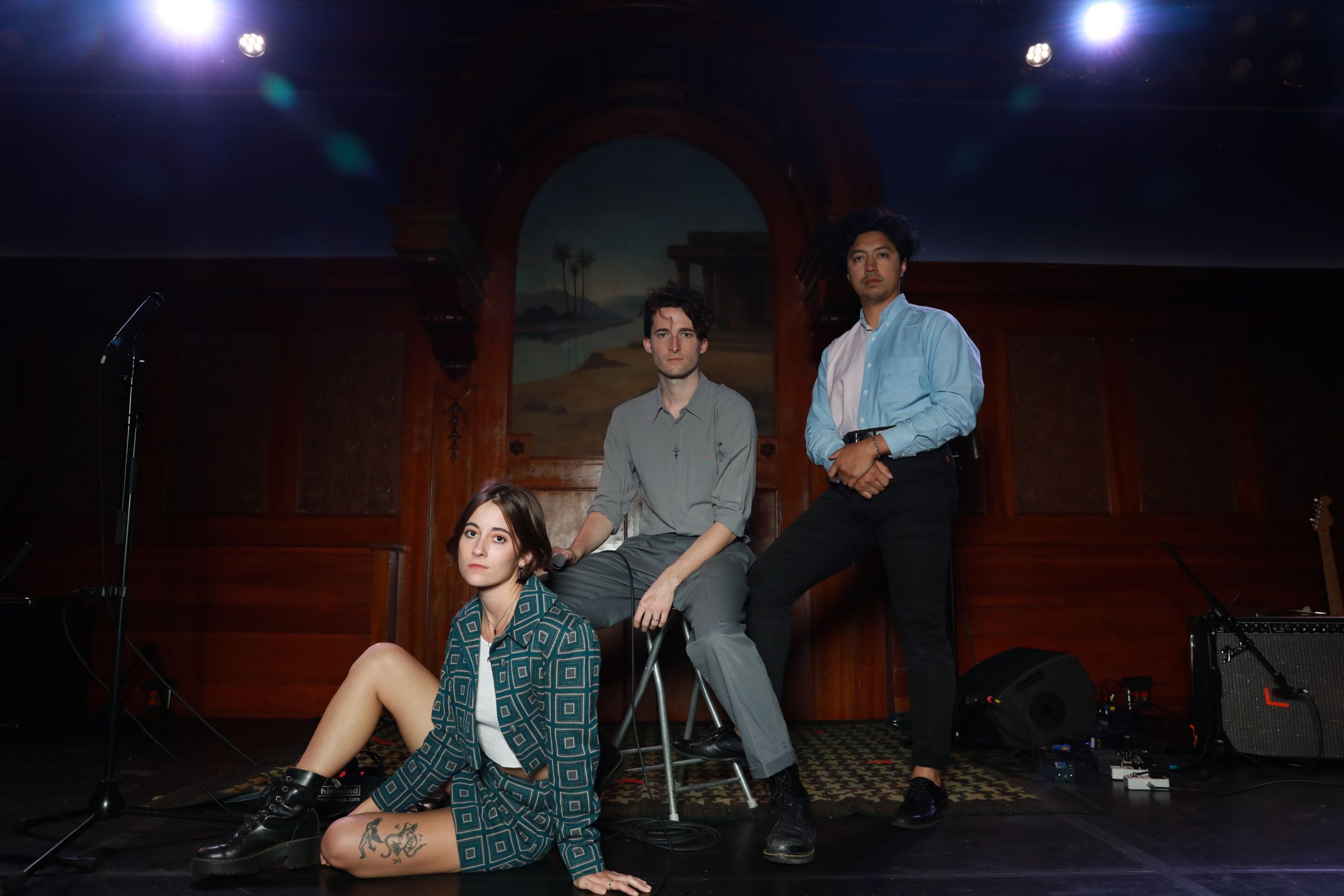 Nation of Language will have to wait a little bit longer to get back on the road, as they just postponed a European winter tour. In the meantime, Devaney's staying plenty busy, as has been his custom during the pandemic, be it dealing with posters and merch or making one of a half-dozen music videos promoting the album with the band.
"I'm really looking forward to, now that the record's out, having periods of kind of touring and then being home for a bit, where that (writing) can be the focus," Devaney says. "I think it'll be really nice to get that sort of flow going in a meaningful way."
Touring and writing extensively lines up nicely with Devaney's short and long-term goals for the band, as does the promise of adding to the sonic tapestry that is Nation of Language.
"The thing that I'm most excited about is the idea of having a body of work to look at and to see what carries from album to album, and how things have developed," Devaney says.
Along the way, he'll likely be plenty busy – with plenty of resources close at hand. Devaney also fronts the band Machinegum, the brainchild of endlessly creative Strokes drummer Fab Moretti.
---
Moretti has proven an invaluable sounding board for everything from album artwork to song ideas, Devaney says.
"Not limiting one's self is definitely something that I've picked up from him," Devaney says, noting that Moretti has encouraged him to experiment with visual arts in the process of designing album covers, including Introduction, Presence. 
While the band's next album is still in the works, there's much to be done in the meantime, including that all-important task of gearing up to safely hit the road.
"(We're) just trying to stay engaged with anyone who wants to be engaged with the band," Devaney says. "I just can't wait to be back out and seeing everybody again."
— —
— — — —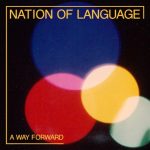 ? © Robin Laananen
:: Stream Nation of Language ::
---