Loose, bright, and funky, Aaron David Gleason's new song "You Belong in the Movies" is a fun, spirited burst of feelgood cheer guaranteed to move your feet.
— —
Lighten up and dance a little! Loose, bright, and funky, Aaron David Gleason's new song "You Belong in the Movies" is a fun, spirited burst of feelgood cheer guaranteed to move your feet.
Fixin your nails
Cuz you clean up nice
Crashin my party
in the middle of the night
You belong
You belong in the Movies
"You Belong In The Movies" – Aaron David Gleason
[soundcloud url="https://api.soundcloud.com/tracks/534962919?secret_token=s-jKzWW" params="color=ff5500&auto_play=true&visual=true&hide_related=false&show_comments=true&show_user=true&show_reposts=false" width="100%" height="300″ iframe="true" /]
---
Atwood Magazine is proud to be premiering "You Belong In The Movies," the lead single off Aaron David Gleason's forthcoming album, the Bowie-inspired Gilly Leads. Itself part of a massive four-album project releasing this Friday (January 11, 2019!), Gilly Leads blends stories of mental health, sexuality and more together in a delicious orgasm of finessed funk-glazed pop/rock. Gleason shines brightest on "You Belong in the Movies," channeling hints of Little Richard, Prince, and more as he expands beyond the classic rock sounds and structures of his 2017 debut, Wry Observer.
Let's get you up on the silver screen
projecting the light
till it beams
You took my love,
now you stole the scene
You belong
You belong in the movies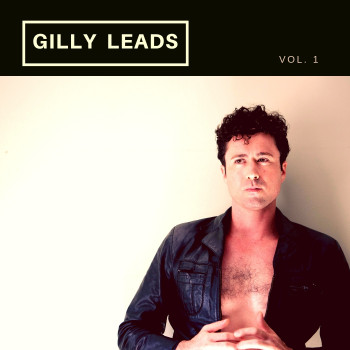 "I love 'You Belong In the Movies,'" Gleason tells Atwood Magazine. "Sure, it's confection, but it's fun confection. And I gave my best Richard Manuel (lead singer of The Band) on it. Really, who is listening to Richard Manuel and then goes and sings this? We were smashing expectations, and I'm glad we got all that in before it ended. We're a couple of lone wolves, in my estimation… back then, anyway. And we managed to co-habitate for a hot second.
He continues, "I remember [producer] Kennedy had the bass line. That's where we started. Sure, it sounds a bit like 'White Lines.' We loved that. Kennedy is one of a few people I can name who I'll allow to push me to the limit in the studio. His instincts are just so good. I never doubt that if he says, 'Scream here, falsetto here,' that he's anything but right on the money. So, what if I was listening exclusively to Richard Manuel and The Band? That was fine by him. I could be Richard on this track, but I sure as hell had to be FUNKY. Ok, we can do this."
What's perhaps most evident in "You Belong In The Movies" is just how tight everything sounds. Gleason, Kennedy, and everyone else involved are in lockstep throughout the three-minute performance. Their harmonies swell with energy; Gleason's screams evoke pure, raw passion atop that dynamic bass line. Everything works together toward the same goal: LIVE. LOVE. DANCE.
"I can't stress enough how much we WEREN'T in a studio," Gleason explains. "We were in a lock-out rehearsal space that was behind Downtown L.A. with Metal bands playing all around. We'd have a minute to grab a vocal or play a guitar part and then have to wait for 20 minutes. If I may be so bold, I think we took that time to flesh out the song and paint this picture of our muse. Both of us always wanted that 'dance floor' single. We always loved a great 'banger,' and this was our most sincere attempt at a feel good, sassy as hell, single. The Remaster work by Dan Millice brought it into the current. Dan just makes all my stuff shine. I really just want people to enjoy rolling down their windows and bopping along to this. That would make me supremely happy."
It goes without saying that releasing a four-album project at once feels like a lot; it is. Gleason has been in and out of various projects for nearly two decades, and for him these records span that career. Two of them harken back to the now-defunct The Midnight Radio (All Hours and Other Hours). Gilly Leads is a funky, free-spirited enthusiastic explosion. The last of these four, This Is Aaron David Gleason, is something of a "self-aware manifesto" that we'll just have to hear for ourselves, to fully understand.
Once this all releases, the challenge for Gleason will be bringing the raw vigor of "You Belong in the Movies" and his other work to the live stage. If he can succeed at doing that, and recreate the energy and enthusiasm of his recorded material with that in-the-moment intimacy of the concert experience, then we'll all take great pride in saying "we knew him when."
Stream "You Belong in the Movies" exclusively on Atwood Magazine! All four of Aaron David Gleason's new albums release this Friday, January 11, 2019!
"You Belong In The Movies" – Aaron David Gleason
[soundcloud url="https://api.soundcloud.com/tracks/534962919?secret_token=s-jKzWW" params="color=ff5500&auto_play=false&visual=true&hide_related=false&show_comments=true&show_user=true&show_reposts=false" width="100%" height="300″ iframe="true" /]

— — — —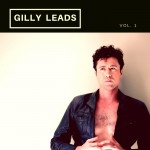 ? © Michael Crook
:: Aaron David Gleason ::