Montreal five-piece Mundy's Bay talk through their latest EP 'Control Room', a bright and dreamily moody journey into relationships close and far apart.
Listen: 'Control Room' – Mundy's Bay
---
Mundy's Bay make music that's like walking in the countryside during the nighttime- a sparseness and air of mystery enveloped in a misty darkness. It's energetic too, sweeping the listener along with a sense of ease. Their new three song collection Control Room (Released June 13 via Pure Noise) still holds some of the moodiness felt on their 2017 EP Wandering and Blue but there's an elevated brightness, there in the casual bounce of synths and laid-back guitar riffs.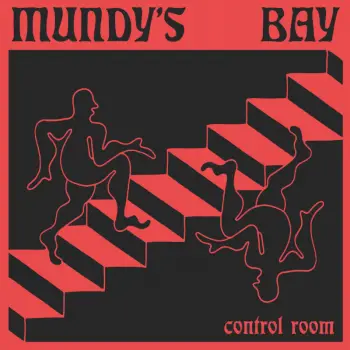 "We wrote the previous stuff during a pretty depressing Montreal winter and it really shows in the general mood of the first EP", the band tells Atwood Magazine. "The songs on Control Room were written in a much brighter setting, between tours that we had a good time on. We also started listening to music all together in the van, and that helped us getting that sound.
Lyrically Control Room focuses on distances in relationships, feelings of detachment and long-distance struggles, with vocalist Esther Mulders asking questions throughout: 'Tell me now, do you ever think of me/ As something more than a passing hour, or a motioned sea?' ("Tell Me Now"),'If you were to be here now, would you take the time?' ("What Would It Take"), 'Did you hear that sound?/ of my heart/ when it beats?' ("Moonlight"). But while there's distance in the narratives, overall the songs hold a closeness with one another- brought together for the EP due to their similarities. "We ended up recording a bunch of songs with our friend Patrick McDowall over the summer last year," the band explains. "Those three really had a similar vibe and we felt like it would be a better EP than a full length."
Take the pressure off your eyes
Sink into my skin
Pick the flowers off your heart
Maybe I'll let you in
Take time
Settle down
Did you hear that sound
Of my heart
When it beats?
It's shimmering
Moonlight
Shimmers bright
This night everything's all right
In a while take it slow
Show me everything you're gonna know
– "Moonlight", Mundy's Bay
Control Room begins with "Moonlight", a wistful picture of being comforted by something that feels near but isn't. The lyrics flow like a poem, a stream of thoughts released upon the quick pace of drums acting like a restless determined beating of the heart. It's followed by "What Would It Take To Make This Real", casual and streaked with sunlight, before concluding with "Tell Me Now"- an 80s' tinged contrast of sweet and sad. 
Mundy's Bay (consisting of Esther Mulders on vocals and keys, Yann Therrian on drums, John Donnelly and Victor Beaudoin on guitars, and Willy Love on bass) have been making music for a while, members having associated themselves with the hardcore music scene before expanding on  the shoegaze/ new wave indie pop that's come to be a part of the band. But what are genres anyway? Having just signed to Pure Noise Records, a label recognised for its more hardcore and punk rock signings, the defining becomes more irrelevant. Recent photographs on the band's Twitter show insights into recent recording processes, a Digital Tanpura, Stereo Chorus FX60, and a Volca Bass for example. "We are recording our debut album right now," the band tells Atwood Magazine. "We have been working with Kurt Ballou at his studio God City for the past week, and ended up experimenting with a lot of the instruments he has available. As we keep growing as a band, we are expanding our sound. It also feels good to get out of our comfort zones."
Picture me in a pink dress staring at an exit sign
I could see the light in your eyes, the good in your smile
Picture me on a summer day,
with you in the breeze and you're beside me
What would it take to make you mine?
If you were to be here now, would you take the time?
You're far away now but soon you'll want to stay
Couldn't look you in the eyes without floating away
– "What Would It Take To Make This Real", Mundy's Bay
Ethereal-sounding music tends to conjure up a sense of adventure, forming a seemingly never-ending landscape for the imagination to roam upon. With Control Room and their recent signing, Mundy's Bay are broadening their route and taking hold of wider opportunities but demonstrating that, in doing so, influences and sounds can be brought closer together.
Read the band's exclusive accounts of each of the songs below!
---
:: Inside Control Room ::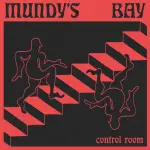 — —
Moonlight
The main riff for this song came from listening to a lot of Gang Of Four on the way to practice and wanting that repetitive guitar effect in one of our songs. It became one of our favourite tracks to play live and it is great to finally have it documented. Lyrically, the song was written first as a poem, and is meant to be open to interpretation by the listener in any way. Touches on themes of distance, longing, sadness.
What Would It Take To Make This Real
We wrote this song at a point we were collectively listening to the last Beach Fossils record a bunch. It made us want to write simple yet interesting pop songs. The big challenge with this song was to have it flow well in a live setting. The lyrics came to me when I was envisioning a perfect moment of a loved one and I being together, but the reality of that just being a fantasy at the time. Questioning if it could become real, but having hope that it would become tangible.
Tell Me Now
This is a song that could be interpreted as a "happy" song in terms of the way it sounds, but contrasts that with lyrics about an underlying knowledge of a person who you know will break your heart, leave or let you down. We wrote this song early 2017. At the time, we had recently seen Peter Hook play his "Substance" tour and ended up listening to a lot of Joy Division and New Order. The rhythm section locked down those riffs and ended up developing their own signature sound from there.
— — — —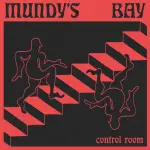 Connect to Mundy's Bay on
Facebook, Instagram,Twitter
? © Véronique Levesque
Control Room
an EP by Mundy's Bay