X Ambassadors lead singer Sam Harris discusses new album Orion, how far the band have come as a staple in the 21st Century rock scene, and their role as human beings and artists against the challenges facing society today.
Listen: Orion – X Ambassadors
It's been four years since X Ambassadors released an album, and they know fans have been eagerly awaiting this new body of music. The Ithaca, NY-native rock band has seen some changes in the interim, from a departure of one of the original band members to some major life moments for brothers Sam and Casey Harris.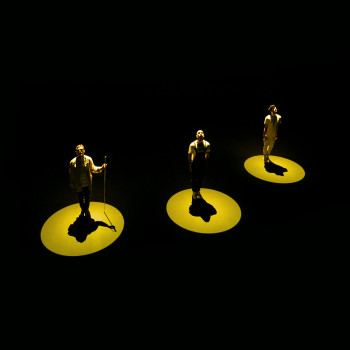 Out now, X Ambassadors' sophomore album Orion showcases a new phase of their lives; twenty-somethings becoming thirty-somethings, with the weathered experiences of frontman Sam Harris revealing a raw sense of confidence and assurance in these songs.
Orion delves into a myriad of emotionally charged topics, from intimate moments in "History" and "Shadow," to instant radio hits in "Boom" and "Hold You Down," X Ambassadors are not afraid to flex their range and everything they've learned since 2015's debut VHS.
In Atwood Magazine's conversation with Sam Harris, he was quick to point out the amount of personal and band development that happened between the two albums. Despite the many creative changes that took place, he points out that "this record is about putting the focus back on yourself, and healing yourself, and loving yourself."
By providing honest and genuine anthems for so many different facets of the human condition, Orion helps us do just that.
:: A CONVERSATION WITH X AMBASSADORS ::
Atwood Magazine: Can you start by telling me what you're most excited for fans to get out of Orion?
Sam Harris: I'm most excited for them to hear it- there's a couple of songs we've been performing live that are now all out. For people to get a chance to hear those in context, and to hear all this new music we've been working on! There are a few songs on it that are more than a year old, but we've been working on this album for almost four years. We're always picking up the next project even before we're finished with the one we're working on. The biggest takeaway is I want people to enjoy this new music they've been waiting so patiently for, and it's a very personal record. They'll get to know us a little better, and hear a little bit about our lives over the last four years. A lot's happened, you know, love and heartbreak and rebirth and getting older and hopefully a little wiser. It's a look into our life, and who we are as people. I hope people get to know us better.
It seemed like History captured that, maybe a bit of a break from music you've made before, does that song have a special significance?
Sam Harris: That one's essentially a breakup song, but not about a romantic breakup, I wrote it about one of my best friends. He and I are estranged now and haven't spoken in a while, and it's about that relationship for me. But I have also gone through breakups in my life that that song speaks to, and I just hope that whoever listens to the song can relate to it in whatever way they want.
In the past I know you've talked about recovery being a big part of your music, and some of the uncomfortable topics that come with it, is that still a priority on Orion?
Sam Harris: I've always been drawn to the resilience of human beings, and I look to someone like my brother who wasn't necessarily dealt the easiest hand, but he's gone on to do incredible things. I have a lot of friends who are in recovery and struggled with addiction, my best friend included, and I empathize a lot with that. Look, we all have our own demons and inner conflicts, and I think in general I like to think that we're all gonna be alright in the end. I try to tell myself that as much as possible. And I think that comes out in the music that I make and the lyrics I write, because it's important for us to be true to that. It's a big part of our DNA and my DNA; instinctively I'm a caretaker and have found myself taking on that role many times in my life. As I get older it's been detrimental to my own health sometimes. A lot of this record is about putting the focus back on yourself, and healing yourself, and loving yourself.
You mentioned your brother, since you guys have been doing this together since forever, how would you say you balance each other out?
Sam Harris: I think he loves living life, and has struggled to get there. He'll tell you this, he was very angry and depressed for a lot of his life, and now he's found peace with himself: he's married, he has a kid. I often find myself spiraling out in certain ways and worrying about my career and my life and my relationships, and he's always pretty level headed about everything. He helps me appreciate the moment a little bit more.
Looking back to when you were working on a project a few years ago and decided to pull back on the Joyful album, could you speak to why you decided to change directions?
Sam Harris: There are three songs that ended up on this record. We had to rework them and update them, though, because we were kind of all over the place. We lost a member of the band, so we were down to three people, and that was a difficult transition. Additionally, we had some creative differences with some other people we were working with who had been with us from the beginning, so a lot of personnel changes. There was a lot of shifting, and this stuff happens a lot and is very common for personnel and relationships to be changing. It just threw us through a loop because we were on tour, and in the midst of that chaos, and trying to write a follow-up record. So it was a lot. The biggest component was losing Noah as a founding member of the band, it was really difficult to navigate. With Joyful, we were making all this music in the midst of all that, and when we finally had a minute to bring our heads above water and take a long, hard look at what we created, they were great but we were kind of all over the place. Because we were all over the place, emotionally and physically. So we needed to buckle down and make a cohesive body of work, and that didn't feel like some of the songs fit on that project. Luckily the songs are still out in the world. I feel like they're still reminiscent of a time in our work that I'm very proud of. I think those two songs in particular are very raw and personal for me, and the best of the band, too. I'm just happy they exist in some form. Confidence and History, specifically.
Looking at lyrics, on the album I found "Shadows" to be the most compelling of the group; how would you say the writing process has changed for you?
Sam Harris: From this album compared to our last record I'm in a totally different league. I'm very proud of where I've come as a songwriter. I've done a lot of work with other songwriters and other producers and learned a lot from them. I turn 30 in September, and at this point in my life I have a little more perspective as a younger person, and I can write about that a little easier with a little more clarity. That's where a lot of the emotion behind the songs come from, my life as a teenager or twenty something. I find that I write better in retrospect, although some of these songs are very much about what's going on in my life now and what was happening in the moment I wrote them. In general I have a better look at the big picture and am able to tell a clearer picture and a better story. I don't want to boil it down to something that simple, but I feel like you just get better at things over time, so I feel like it's a factor of that and learning from my peers. I got to work with some incredible writers on these songs, from Emily Warren, who wrote on Shadows with me, Justin Trainor who did Recover with us, working with Ricky Reed was instrumental in this whole process because he's a great songwriter in addition to being a producer.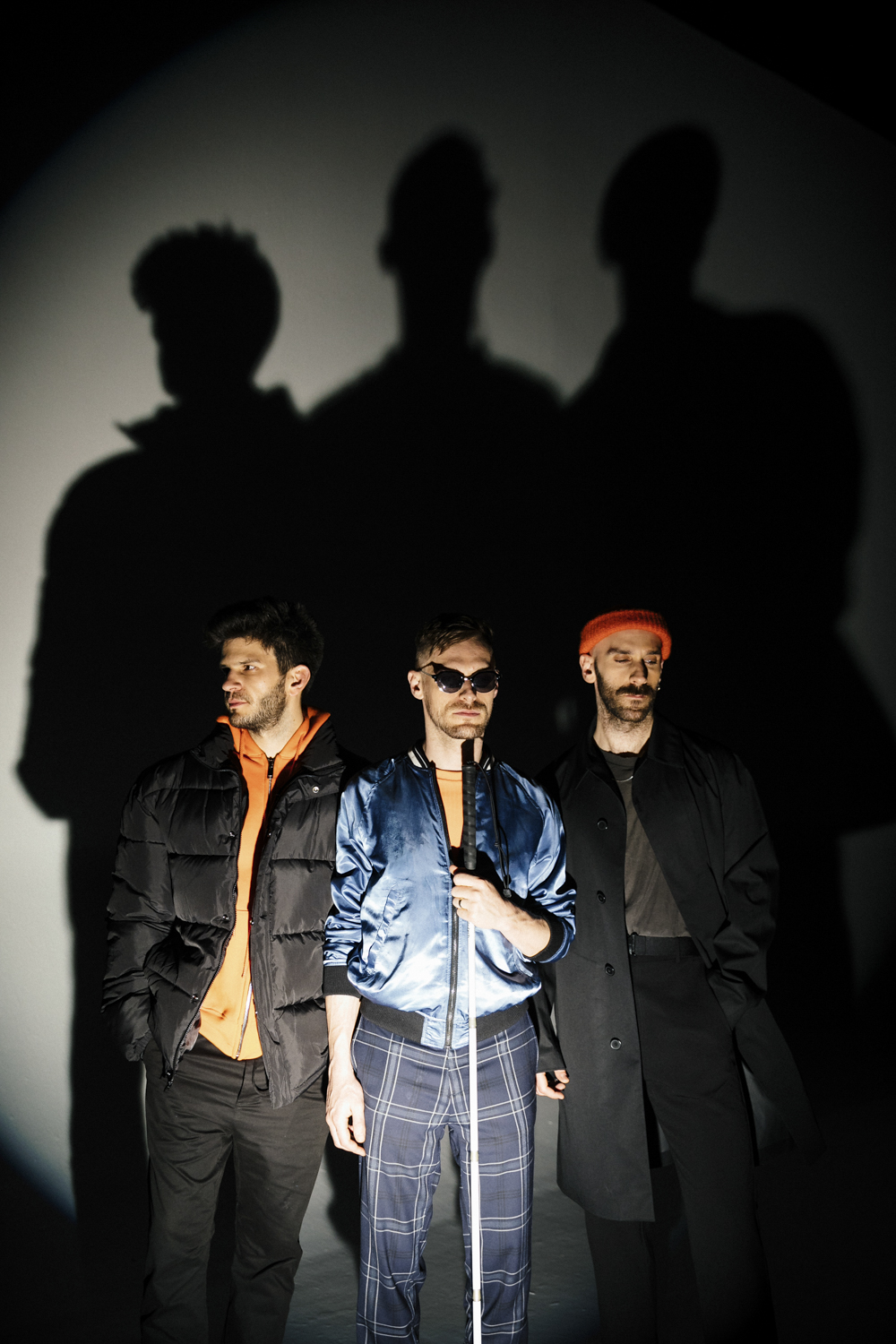 Shifting gears a little bit, you've been really outspoken online and in real life about things that are important to you, from the proceeds of Hoping going to the ACLU to your Planned Parenthood benefit concert- could you speak to what you think the artist's role is in issues that are coming to light right now?
Sam Harris: I can only speak for myself, and I feel like it's important for me to speak my mind about things I consider moral issues. Not just political issues, any person should have the right to do whatever they want to do with their body. A woman should be able to choose what she wants to do with her own body! When it comes to issues like that, I can't help but say something when I have at least a couple of people listening. Maybe there are people who have common ground in listening to our music, but differ on political issues, and if I can start a conversation between them, that's great. I also just feel like I have a moral obligation to make a difference, and make the world a safer, happier, better place for the people I'm living in it with. I think we all should feel that, and operate more out of a place of love than out of fear. It may sound cliche, but god it's so true, and it's kind of painful to see us all living in this fear-fueled environment right now. Fear leads to hatred and ignorance and things that pit us against each other. Our planet is dying! We all got to work together here.
I feel like a lot of your fans really respect you for that.
Sam Harris: You know, we get some people who tell us to shut up and make our music and stop pushing our political opinions on everyone, but no one's pushing anything and I'm just speaking my mind. We're just saying what we believe. And if we're not saying what we believe, we're not doing our jobs as artists in general. It's beyond just what we say in our music.
— —
? © Lauren Kallen
:: Stream X Ambassadors ::