"Upstream" isn't a track to put on in the background; Fusilier will draw you in and force you to sit in its palpable emotions.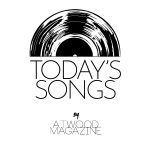 Listen: "Upstream" – Fusilier
---
As tragic it sounds, sometimes there simply is no hope. Well, that's not completely true, but it can certainly feel that way when you're all alone in the middle of the night, again. That hollow-stomach-heavy-chest-combo dragging you deeper and deeper into the mattress, and all you can do is close your eyes and not be swallowed whole. It's a somber, isolating feeling that paradoxically unites a lot of us. Fusilier's new song, "Upstream", captures this beautifully.
On first listen, it's hard to figure out what's more haunting: The music or the vocals. Starting with the sound of a FaceTime call connecting—creating the sense he's calling to check in on himself—the layers of slow, sad bass and distant strings merge into one absorbing soundscape. This isn't a track to put on in the background; it'll instantly draw you in and force you to sit in its palpable emotions.
Everything will be alright
'Cause one way or another it'll end
Don't try and swim upstream in a dream
'Cause one way or another
you'll be better off if you take the loss
But please don't mistake this song for gloomy. Rather, it's about embracing the darkness and realizing maybe the hope is there after all. "'Upstream' is 'a song for the next day.' I decided it's okay to enjoy the taste of eggs in the morning and to have nothing else to smile about," says the Atlanta-raised, Brooklyn based songwriter. "It's okay to treat the streetlamp like the sun when you need light at 3 am. I'll find light."
Starting life in Boston underground's post-punk darling RIBSs while getting his degree in neurobiology, Fusilier is not afraid to mix genres. As soulful as his voice is, "Upstream" depends just as much on it's Joy Division-esque mid-tempo tragi-rock. The building crescendo of the song—kickstarted by a beautiful high-pitched note and surrounded by cascading strings and the plodding guitar—owes much to Billie Holiday's "Gloomy Sunday."
But at its heart, it all sounds like Fusilier. And with lyrics and emotions so personal, how could it not.
Rules are always right
yes, they are always right
Think you stand to fight
Think you stand to fight
Poor you
By the end of the tracks' six minutes, all your pain feels validated. You are not alone and it's not over. As long as there are eggs or streetlights or "Upstream," there's hope.
— —
Listen: "Upstream" – Fusilier
— —
? © D'Angelo Lovell Williams
:: Today's Song(s) ::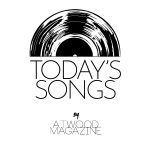 :: Stream Fusilier ::