Rob Marr unveils the chilling "Death and Comfort" from his upcoming album and podcast Book of Man.
Stream: "Death and Comfort" – Rob Marr
---
A captivating and tender ode to his father, Rob Marr's "Death and Comfort" is the first single to be released off of his new immersive three-part podcast Book of Man, narrating a devastating story of his ancestral past. The stunning single sees Marr in his true element: By keeping the song in the pure state in which it was written, Marr allows the listener to feel and hear it in its rawest form. To be able to keep a song so simple and yet make it so complex, flooded with emotion and diversity is difficult. But if his previous releases taught us anything, it's that Marr has that effortless ability to capture your ears and heart in the breath of one song.
I want the last of your heat while you're warm
I sometimes wish I had given you more
Light any-angled or darkness unfold
His subtle piano playing emits an almost one-note feel. Mixing emotive chords that come back round with resolve, "Death and Comfort" flows into heart-wrenchingly beautiful sections of instrumentals that are comforting, warm and painful. The piano is utterly rich in dynamics and phenomenally moving, combined with visual lyrics like, "I want the last of your heat while you're warm." The song is admirably vulnerable. Marr explains he wanted to write something "that was raw and honest and somehow hopeful" and that's exactly what this is: "I have relied on you body and soul, How to survive, how to be alone?"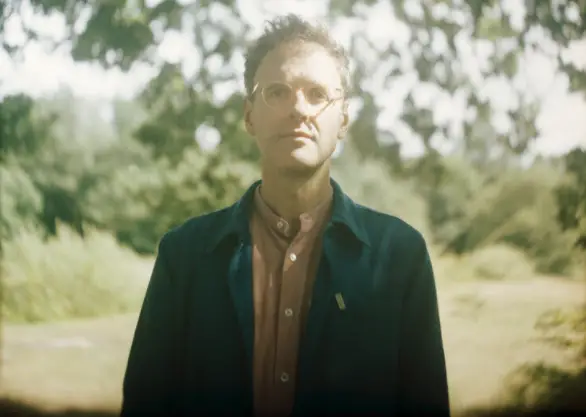 Not just a talented writer and singer, Marr has other creative projects including his new endeavour; a podcast narrated by BAFTA award-winner Josh O'Connor (who you may recognize from the Netflix drama, The Crown.) Book of Man cleverly illuminates the fatal history of Marr's ancestry, highlighting the tragic, engrossing tales of four generations of fathers and sons. Accompanied by the songwriter's wonderfully crafted music, it's wildly captivating and truly goosebump-inducing.
Now death is comfort go, go, go, let go,
How to survive, how to be alone?
I am an island, tender to the bone,
Go, go, let go, go, let go
The feeling of loss comes with a multitude of thoughts and emotions. Marr gently collects them all in a painful yet healing song. Think of it as a space to both cry and remember the beauty of their life; a place to find comfort in their peace. "Death and Comfort" is a reminder to embrace even the darkest moments in order to see the light.
— —
Stream: "Death and Comfort" – Rob Marr
— — — —
? © photographer 
:: Today's Song(s) ::
:: Stream Rob Marr::