'Before' beautifully dovetails James Blake's knack for sentimental song making and his DJ roots as a production powerhouse, culminating in a sincere musical effort that categorically showcases the artist's maturity.
— —
James Blake is known for his often honest, usually illusory, occasionally punch-drunk songwriting and production. Throughout his career, Blake has careened through this emotional honesty with an enviable deftness, allowing fans and critics alike to fall in love with the British singer's charm and talents. His unique singing voice, which moves through his production as a complementary instrument in itself, as well as his knack for storytelling have provided Blake the opportunity to be as redolent as he wants. This notion came to a head with 2019's Assume Form, which saw the singer exemplifying more bravado than ever before. Assume Form felt like a categorical shift for the singer – one that, at times, was polarizing, but nonetheless showcased Blake, well, assuming form. 
Since Assume Form, Blake has released a handful of singles and cover songs, including the rosy singles "You're Too Precious," and "Are U Even Real?" as well as a cover of Frank Ocean's "Godspeed," continuing to prove his ingenuity as an artist. This ultimately crested to his latest EP, Before, released on October 14th via UMG. Before couples together powerful love ballads and impressive production value, culminating in a masterful addition to Blake's discography. If Assume Form allowed Blake to do just as its title suggests, then Before allows the artist to burst forth more confidently than ever.
Stream: 'Before' – James Blake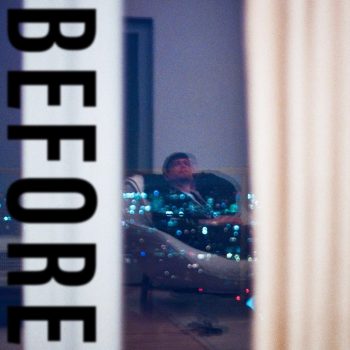 The four-track EP opens with "I Keep Calling," a wistful ballad that interpolates Charlotte Day Wilson's 2018 single "Falling Apart." Blake reimagines the song with his own plaintive vocal cadences and production skills, ostensibly turning the song into a response to Wilson's version. While Wilson sings that she "keeps falling apart when [she's] falling too hard," Blake in turn states that he is "calling her heart," and to "let it ring if [he's] falling too hard." "I Keep Calling" brilliantly showcases Blake's ability to interpret music and make it his own, igniting an emotionality that feels difficult to shake.
The EP subsequently treks on with its eponymous track, "Before." "Before," more than any of the other songs on the EP, masterfully marries together an affectionate ballad with an underground club banger, pulling influences from London's club scene that helped define the artist's earlier career days. Shifting between heartfelt lines like "Well nothing's in vain, 'cause I've never had it as good before," and a robotic voice proclaiming "Monday, Tuesday, Wednesday, Thursday, straight to the floor / bounce, bounce, bounce bounce, bounce,"  the song uniquely exhibits Blake's musical dexterity while harkening back to his roots. "Before" rightfully serves as the EP's title track, as it perfectly exemplifies the record, and the artist who created it, perfectly.
Watch: "Before" – James Blake
"Do You Ever," the third track on the EP, continues the theme of raw emotionality and exemplary production working effortlessly together. "Do You Ever" navigates those anxious, questioning feelings of unrequited – or perhaps requited? – love, pondering if the feelings are possibly mutual. Of the song, Blake told Apple Music: "Every now and again I write these slightly desperate songs, […] And here, the lyric 'Do you ever think about me?' has that same sense of hoping someone still has you in their thoughts, and almost not believing that it might even be true, hence the 'Really?'." This desperation is fully felt through Blake's vocalization, elucidating the song's sensitivities with effectual earnest.
I wanted the two seat version (Two seat)
I wanted the Saturday version (Saturday)
I thought there was more
Really (Ah), do you ever think about me?
Really, if you're honest with me
I'd like to say it's two way (Really? Really?)
– "Do You Ever" 
Before comes to an emotional close with "Summer of Now," bookending Blake's journey through redolence. "Summer of Now" is as nostalgic as it is present, exhaling its feelings with a gravitas that appears tangibly and powerfully. The song opens with the poignancy of: "I am not the sum of all my worries / and I'm not the sum of yours," immediately establishing the tone for the rest of the song. As Blake goes on, he explains that he and the person to whom he's speaking "are both so different now," and that he thinks they would be "pleasantly surprised," ultimately ridding himself any responsibility to his past self or his past lives. "Summer of Now" asks that the rose-colored glasses be removed, quashing any notion of who they once were. It serves as an appropriate closure to the EP, which has found itself navigating through the ups and downs of relationships, offering a final conclusion that consequently allows Blake, and whomever is attached to these songs, to grow and move forward.
Before beautifully dovetails Blake's knack for sentimental song making and his DJ roots as a production powerhouse, culminating in a sincere musical effort that categorically showcases the artist's maturity. Through his production prowess, Blake suffuses his experiences with an added potency, curating a narrative that feels equally accessible and unparalleled. James Blake has an omnipotent way of tapping into ubiquitous sentimentality, and Before finds him settling even more comfortably than ever before into this role.
— — — —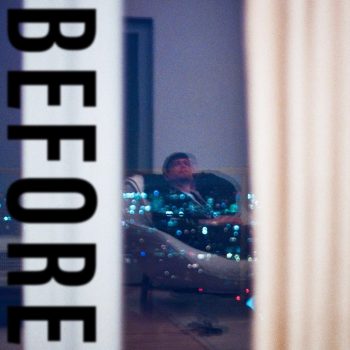 ? © Ryder Ripps 
Before
an EP by James Blake