There is no emotion more complex or powerful than love. Love is the hardest thing for a person to feel: It is intimacy, trust, loyalty, warmth, devotion, attraction, and so much more all wrapped together in the convoluted, invisible cells of our minds. As complicated as love is to feel, for many it is often equally, if not more difficult to express that love. Words just don't cut it; there's too much to say in too few breaths, hence the millions of love songs that have brought people together since the dawn of time.
But Komox's "Million Ways" is much more than a love song: An earnest indie pop ballad brimming with color and heart, the song captures a full palette of emotions on both an individual and a relationship level. It's an entire story.
I haven't slept in sixteen days
My sullen eyes give me away
We're getting lost in space
Boxing shadows with the hands of time
I try to say in a million different ways
I'm sorry for the things I did and didn't do
You probably won't believe me when I'm telling you the truth
There's a million ways that I love you
Listen: "Million Ways" – Komox
---
The second song released from Komox's upcoming sophomore EP Dreaming Awake, Vol. II (out September 23, 2016), "Million Ways," which Atwood Magazine is proud to be premiering today, shows the softer side of Bryce Soderberg (Lifehouse), Pelle Hillstrom and Kris Persson's band. Komox, which began as a side project for Bryce Soderberg, longtime bassist and vocalist for multi-Platinum rock group Lifehouse, has taken a life of its own since its initial conception in 2012.
"I knew that it was going to take some time to really develop the project into something I would be proud to share," explains Soderberg. The band has become an increasing focus for the still-current Lifehouse bassist: After a few delays and some name changes, Komox finally releasing their debut EP, Dreaming Awake, Vol. I, in December 2015. Komox's importance to Soderberg is evidenced the music, and also the band name: "Settling on Komox was definitely a point where I felt like it got back to my roots. The name comes from a Canadian town I grew up in. It's my happy place, where I was listening to a lot of influences then that have influenced me now. It means something to me, which, when I hear people say the name, is a nice place to come from… It resonates deeply, on a creative level."
Soderberg describes Komox's first two EPs as coming from a place "with a lot of happiness and a lot of pain." The lead single and opener off the new EP, "Untouchables," captures the resiliency of spirit and warm California indie pop-inspired energy lying at the heart of Komox, but the true extent of Komox's depth and relationship with darkness and light can be felt on "Million Ways."
Caught the last train to second chance
Not the first time we had this dance
Now I'll do anything
Just tell me what you really need from me
"Million Ways" takes a plaintive moment for both the individual and the relationship and expands it, creating a clear view of the surrounding environments: What's happened before, what may come to pass, who feels what, etc. The narrator is on his knees on "Million Ways," trying his hardest to prove his love.
Of course, that's easier said than done. Singing "not the first time we had this dance," Soderberg notes how this isn't the first time the relationship has reached this point-of-no-return drama. There's hints of communication problems – "You probably won't believe me when I'm telling you the truth" – sprinkled into the mix as well, alongside a dreadful feeling that the two are headed towards the inevitable, "boxing shadows with the hands of time."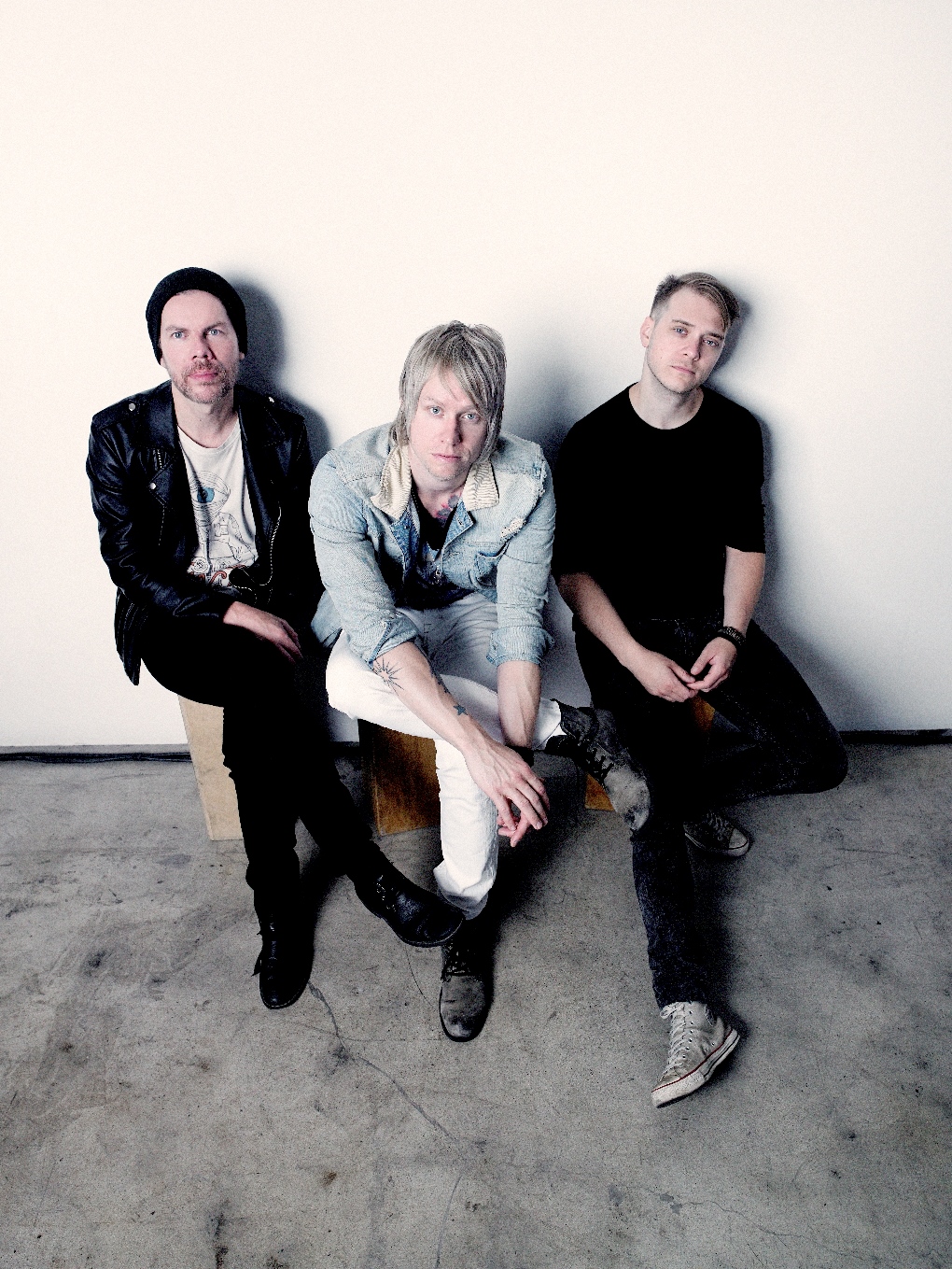 Anguish and uncertainty dance in an irresistible hook as Komox fight for love on its last legs. "I have a lot of heartbreak songs, where I went through a really rough time in a past relationship," says Soderberg of "Million Ways." His feelings emanate from the lyrics and the music, amplified by the sense of helplessness he feels in his situation. There's a million ways that I love you, but none of those, or even all of them together, are likely strong enough to repair whatever damage is done.
I try to say in a million different ways
I'm sorry for the things I did and didn't do
You probably won't believe me when I'm telling you the truth
There's a million ways that I love you
Still, one has to try. You don't give up on live: You fight for it, against all odds. Haven't we all been there? No relationship goes untested: All loves, no matter how strong, need to have moments where the flame flickers. Typically, these are the moments where we, as individuals, are our realest selves; in the same vein, these moments of truth are the ones that will most help a relationship grow. To have to go to the edge in order to get stronger; it's counter-intuitive in so many ways, but love is irrational, and that's life.
I went through a breakup recently that was really, really hard. For me, this person was my muse for a lot of what Komox was…
– Bryce Soderberg
"Million Ways" embodies a moment we know all too well: The hardest test of a relationship; the hardest strain of love. Soderberg's personal lyricism, mixed with Komox's musical ability to highlight the emotional nuances embroiled in that tense moment in time, result in a catchy, resonant and relatable anthemic ballad. The whole story is laid bare on "Million Ways," and though all the narrator wants to do is put this turmoil behind them and move on, together, he knows that's not going to happen.
All he can do is try to express his love in as meaningful a way as possible, and hope for the best.
—
Komox's Dreaming Awake, Vol. II is out this Friday (pre-order here). Look for Atwood Magazine's full interview with Bryce Soderberg, coming soon!
cover photo: KOMOX © LORES