American Football drummer Steve Lamos took a break from grading papers to talk to us about emo trumpet, American Football's future, and getting your kids to practice their instruments.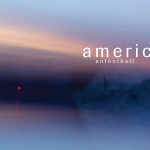 — —
Just two years after releasing their long-awaited sophomore album, American Football returned in March with their third self-titled record (out now via Polyvinyl Records). Considering there was a fifteen year gap between the previous two records, this was a massive relief for fans.
While LP3 undeniably sounds like American Football, it is a step in a different direction for the band. It fits neatly in line with the current crop of emo acts who are veering toward bigger and bigger audiences. As noted in Atwood Magazine's LP3 album review, "The godfathers of modern emo deliver an album as good as their second with lots of guests that do bring more to the table… American Football are just a pretty damn good indie rock band."
Atwood Magazine spoke with drummer Steve Lamos, who also works as a college professor, about the future of American Football, emo trumpet, and keeping up with new music.
We're trying to make music that makes us happy, mixing in kinda old stuff and new stuff.
A CONVERSATION WITH AMERICAN FOOTBALL
Congratulations on the new album. It's really great. There was (obviously) a lot less turnaround time on this record than the last. Can we expect American Football to be a normal band that puts out a new record every 2 to 3 years and tours somewhat regularly?
Lamos: I certainly hope so. I don't know. We're taking it record by record, but we've come to terms with the fact that this isn't a reunion thing anymore, and we want to keep doing it, as long as we're able and as long as there's interest. We'll do our best, I think.
Lamos: Thank you.
Had you kept up with what younger bands were doing while you were away?
Lamos: Me personally, no. I was hanging out with the guys over the weekend, and I was blown away by how much contemporary hip hop and rap Mike listens to. He's really dialed into real current music, in a way that I'm not necessarily. Maybe that answer depends on different guys in the band. I like new stuff once in a while, but I also like what I like. Somebody like Mike is pretty plugged in. Nate is pretty plugged in.
We're trying to make music that makes us happy, mixing in kinda old stuff and new stuff.
Do your students ever turn you on to new music?
Lamos: I've had some cool and interesting students send me stuff. I had a guy who listened to metal a number of years ago who sent me some interesting things. I'm friendly with some students now who send stuff my way. I wish I knew more about contemporary music, but what's interesting to me to come back to me to come back to it at this age is part of the music world is the social scene and the ways that people of a certain age and get together and do stuff around music. That's not my world anymore in the same way. We've got a family at home, and we're not out running around the way I would've in my mid-twenties. That dimension of music I feel like I'm missing out on, but there's also the music itself and what becomes interesting and worth listening to over time or even timeless. That part I still feel privy to. I'm so happy when students give me cool stuff that seems like "Oh wow, I can't believe I missed this;" as opposed to stuff that's like "Oh, I get why people are into this, but it's outside of my world."
Absolutely. Jumping off of that: Since you are a writing professor, do you ever contribute to lyrics? Or is that all Mike?
Lamos: That's very much Mike. That's not really my world. Mike is interested in poetics, and I think he works with Jason [our producer], and they have a strong relationship. I think a writer needs the editor that he or she is doing the work that they need done. They have that relationship, and that's not necessarily my place.
When we write music, we all write it together. We all contribute both bringing ideas in and helping people edit down ideas. I don't have a lyrical role in the band, but we all contributed a lot to the musical side of things, and that's what makes it cool. All these years later, I think everybody has things that they're bringing to the table. Nate's bringing all kinds of new things to the table, and that's what still makes it fun for that reason and that reason alone sometimes.
You also play trumpet on a couple of songs (on the new record and in the past). When you hear something do you think "Oh a trumpet would work here," or does someone else say it? How do you determine where it goes?
Lamos: I've been playing trumpet since I was a little kid, seven or eight years old. When I first started coming around this music in the mid-90's, it was a little bit of a gimmick. People would let me play on their records. "Hey! I'll write a trumpet part for ya, if ya want." All sorts of bands would let me go in the studio and honk something out, and that was my way to participate, because not many people play trumpet. I do hear certain melodies on the trumpet, as a function of having played it for so long, and I think that's a part of what American Football is, and people seem to appreciate it when it comes out live. They usually yell or applaud. I've come to terms with it.
I have a love-hate relationship with that instrument, because I'm not terribly good at it. I have come to appreciate, whatever the limitations I have on that thing are, being able to bring it out once in a while to add to part of what we're doing. There's a couple songs on this record that do have trumpet, and I think one I heard before I even heard the lyrics was "Uncomfortably Numb." There's trumpets in the background of that song, and that's a melody that I was hearing, and I think Mike responded to that melody in a cool way when he wrote his lyrics and did his vocal line. The other one, "Doom in Full Bloom" is more like "Oh! This sounds like an American Football song! This sounds like an American Football trumpet part!" That one felt a little bit more straightforward, but I'm happy to do it a couple of times per record, and I think that's probably the right ratio.
At first it just became a distinguishing factor for you guys, but now it seems like every modern indie rock/emo outfit has at least a couple of songs that they put a trumpet on.
Lamos: Is that true? Somebody sent me a meme t-shirt about emo trumpet, as a joke, and I thought that was just a playful dig at me. Is it actually true that people do that?
[Author's Note: While I'm unsure which meme Lamos was speaking of, I like this one the best]
There's so much. Foxing had a bunch.
Lamos: I've seen Foxing do it. Foxing does it like Tim Kinsella used to play the French horn. Sort of like this bombastic crazy noise. Are there other bands who do it lyrically?
I think it's a little bit of a touch for flair. The World is a Beautiful Place (& I Am No Longer Afraid to Die) incorporate a lot of horns into their sound. I used to think string instruments were the emo flourishes that we needed, but now it's become the trumpet and brass instruments in general.
Lamos: That's funny. I didn't know that. That's hilarious to me. Y'know, a bunch of us came up in concert band. If there are other younger people anything like me, I learned how to play an instrument in the band or orchestra context, put it away, said "I hate this. I'm not doing this anymore," and I picked up the drums instead. I imagine there's a whole world of indie people who were trained in some way, shape, or form on these instruments as part of their lives and then taught themselves some instrument that's noisier. [Laughs] I wonder if all these trumpet players came up in the concert band and thought, "Oh, it'd be funny to squonk on this thing in the middle of the song." It'd be interesting to get everybody in a room and ask them why they're doing it.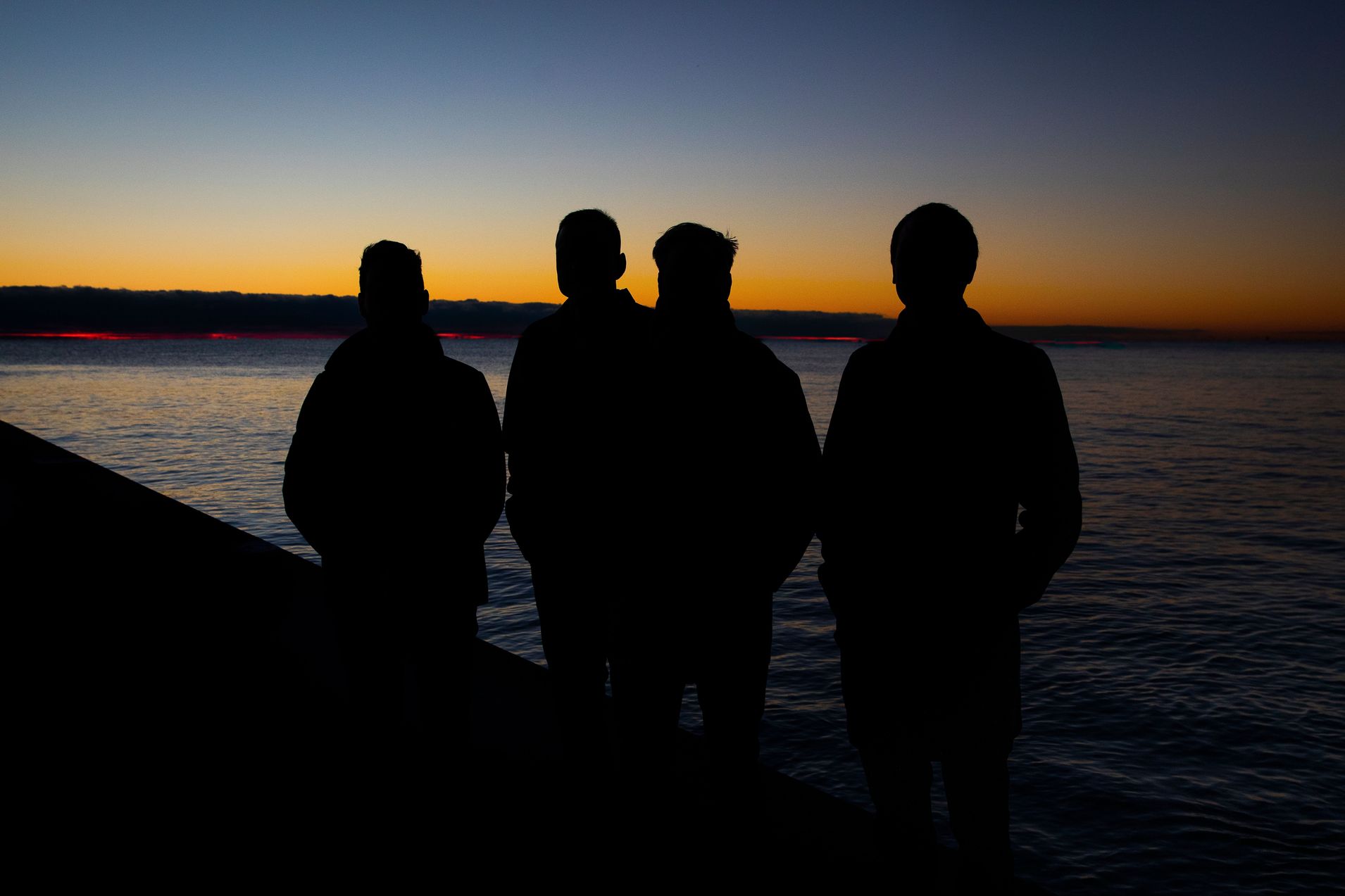 That would be interesting. I play a little guitar, and shortly after I started, I would hound my parents with, "Why didn't you force me to play something when I was younger?" because I started seeing other artists doing the same thing with more interesting instruments.
Lamos: I'm gonna make you tell my seven-year-old that. I make my seven-year-old practice every day on the violin, and we've got a five-year-old who's about to start too. At that age, they hate it, and it's hard to convince them. "When you stretch it forward ten years, you'll appreciate it," but a seven-year-old's brain can't grasp that.
My mom always says, "I wanted to get you piano lessons, but you said no."
Lamos: As a parent, I totally get it. You're fighting the battle every day to get the kid to put their pants on or whatever. You don't need the extra fight. I'm glad to hear you saying that, because these are part of what makes life worth living.
They'll probably appreciate it by middle high school or college, when they're a little bit older. Jumping back into the record, how did the guest features come about on this album?
Lamos: Elizabeth [Powell] from Land of Talk, we met when we did some shows with them. She was just wonderful and really a fantastic singer. I think she might've been the first person we thought of. Mike had some lyrics in French. I think he had those from the get-go and thought she'd be awesome. Mike has a stature, where I think he can ask people things, and they'll do it, because they respect him. He's been around for a long time. Hayley [Williams of Paramore] had mentioned liking the second record, and I think he was able to approach her through her management and say, "Hey would you be interested in trying this out?" Rachel [Goswell] was a total shot in the dark. We were all Slowdive fans, and we had working titles for all these songs, and there was a different one that was named "Slowdive." It was kind of a Slowdive-y song, but I think we basically just said, " What the hell? I wonder if Rachel would do it if we just asked her," and sure enough, she did.
We had a vision for feminine voices to compliment his masculine tone. These were just women that we were all interested in talking to, and sure enough, they all did it!
"Silhouettes" is such a great and strong opener. Can you tell me about the writing and recording process?
Lamos: I'm so glad to hear you say that. I hated it as a record opener. I was adamantly opposed to it, and I'm so glad they ignored me. I was like, "You can't start a record with a seven and half minute song with two minutes of glockenspiel at the beginning." I'm so glad they said, "You know what, Lamos? Shut up, you don't know anything." I'm so glad to hear you say that.
Each song comes from a different genesis. I think this was a Mike one. The main guitar part was his first thing, and I want to say he and Nate crafted some stuff. I had a punk version of a drum beat that came around differently. When we went into the studio, we knew were going to do something at the beginning, but I think Nate really came up with the glock stuff in the studio or after I left. We went to Omaha for a week. I did my stuff. I went home, and they hung around in Chicago after that a bunch.
I believe the "muscle memory" lyric was something Mike was singing to us pretty early. Sometimes, Mike brings in a lyric or, even a full set of lyrics, and other times, he doesn't really have much, when we're sitting down instrumentally. I remember that line pretty distinctly, pretty early on. It's one that sticks in my head. He had at least that.
All the muscle memory
It must take to stay close to me
It's one of those as we were recording, I was like, "This is cool," and then when I heard the final recording, I was like, "Wow, this is cool." It's just a little different vibe to it. There's a lot of American Football there, but it sounds a little bit more distant and cold and daring.
I feel like as a whole, this record stands out amongst the other two. It sounds like you guys took a little bit of a different direction here, and it's very cool.
Lamos: Thank you! I think there's a sense with every release that this could be it. We don't know. We're older. We've got families. We're coming up on the fifth year anniversary of our doing this again. I think it'll be at the end of the month, because my daughter was born the day after we rehearsed the first time, and I almost missed her being born. Happily, I didn't. I don't know how this has happened in five years. Our schedules have continued to line up, and family circumstances have allowed us to continue to do it. All that said, I figure every time we do anything, we should just do it how we want, because if this is it, at least we want to go out on that note. I hope it's not. I hope we continue to do it for a long time. There was a deliberate move to say we're going to do this record how we want to do it. I think we're all pretty proud of it. Mike and Nate in particular, they just worked their butts off on this thing, and they did awesome. Jason too. They polished it exactly how they wanted, and it turned out good.
That seems like a pretty good place to wrap up. Do you have anything else you'd like to tell our readers?
Lamos: No, other than-I find myself saying this all the time-I'm really grateful for this. This is not a thing that should be happening to me or any of us really. It's an interesting flip in the universe. We're super grateful for it. The fact that people continue to be interested in it, and that people seem to be appreciative that these old men in their forties are trying to do something and not stagnate twenty years ago, it's a cool thing.
— —
— — — —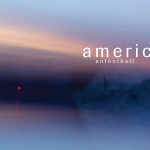 ? © Atiba Jefferson
:: Stream American Football ::
---
---
:: American Football Tour ::
05/10 – Mayer, AZ @ FORM Arcosanti
05/12 – Los Angeles, CA @ The Regent Theater $
05/13 – San Francisco, CA @ Great American Music Hall $
05/15 – Portland, OR @ Wonder Ballroom $
05/16 – Vancouver, BC @ Imperial $
05/17 – Seattle, WA @ Showbox SoDo $
05/19 – Sain-Thérèse, Quebec @ Santa Teresa
05/21 – Philadelphia, PA @ Union Transfer %
05/22 – Boston, MA @ Paradise Rock Club %
05/23 – Washington, DC @ The Black Cat %
05/24 – Brooklyn, NY @ Warsaw %
06/21 – Salt Lake City, UT @ Metro Music Hall ^
06/22 – Denver, CO @ Summit Music Hall ^
06/25 – Santa Fe, NM @ Meow Wolf ^
06/27 – Dallas, TX @ Trees ^
06/28 – Austin, TX @ The Mohawk ^
06/29 – Houston, TX @ White Oak Music Hall ^
07/26 – 07/28 – Niigata, Japan @ Fuji Rock Festival
$ w/ illuminati hotties
% w/ Pure Bathing Culture
^ w/ Tomberlin