Tim Noyes is in the midst of an identity crisis. His artistic identity, Handsome Ghost, is in the process of transitioning from a solo project into a band. He is no longer the sole proprietor of that name, and he's slowly coming to terms with that fact.
Meanwhile, Handsome Ghost's music has never been more popular. The strong reception of summer single "Eyes Wide" and its predecessor "Graduate" have pushed Handsome Ghost to over 1.5 million monthly listeners on Spotify – an unimaginable number. Things are happening, and Noyes can feel it. "We're really close," he admits rather reluctantly. As well-received as Handsome Ghost's music has been, Noyes isn't quite ready to take a step back and survey his surroundings.
Listen: "Eyes Wide" – Handsome Ghost
---
Still, things have certainly come a long way in a short time. Handsome Ghost found initial success in 2014 when debut single "Blood Stutter," a song Noyes wrote alone in his bedroom, unexpectedly went viral on Spotify. He hit the ground mid-sprint with March 2015's dark and surreal Steps EP (Photo Finish / Republic Records), and the artistry became a duo of sorts with the permanent addition of producer/multi-instrumentalist Eddie Byun, who accompanied Noyes on Handsome Ghost's first tour.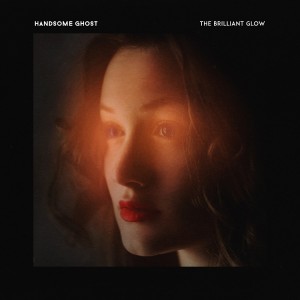 Speaking to me one month after Steps was released, Noyes was excited to discuss Handsome Ghost's musical elements and seemed optimistic for the future. "At the end of the day, it's still my project. Being a bit of a control freak, I like to know that," he said at the time, being careful to note that "with the live show coming together now, and taking part in our first tour, it seems like it's moving in a more collaborative direction. It's hard to give up your work or control, but sometimes it can be really productive."
Handsome Ghost is much more than "a guy with a guitar," and it's taken nearly a year and a half of nonstop touring for Noyes  to realize his artistic vision. The Brilliant Glow, out 9/16 via Photo Finish, is an exceptional EP of six songs containing what Noyes describes as a "little glow" in them. "They're all dark, with just a touch of light – which is kind of how I am: A lot of darkness, but in the middle, still pretty hopeful."
Following the EP's release, the band will then embark on Handsome Ghost's biggest tour yet, supporting Melanie Martinez across the country with tour stops at the Ryman Auditorium in Nashville, the Shrine Auditorium in Los Angeles, and Hammerstein Ballroom in New York City. Adapting Handsome Ghost's intimacy to larger stages will be a challenge, but it's one that Noyes and crew are excited about. Equipped with a new batch of bouncing, warm melodies and shiver-inducing lyrics, Handsome Ghost are on the precipice of something very special; only time will tell their full story.
Dark, with just a touch of light. Tim Noyes is afraid to get his hopes up; invariably, there are moments when he will let his guard down, but those are few and far between. He's had to work hard to get Handsome Ghost to this moment, and he's no longer alone in that endeavor. In some ways, Handsome Ghost was never Tim Noyes; in other ways, it will always be Tim Noyes.
A CONVERSATION WITH HANDSOME GHOST
Atwood Magazine: Last time we met was about a year and a half ago.
Tim: It's been that long? Oh shit, time flies.
It was April 2015 in New York City with MisterWives, soon after the release of your EP.
Tim: That was such a fun tour. I just saw the MisterWives kids two nights ago; I miss them very much. That was our first tour – it kind of got us started, and we owe them a lot.
What did you learn from that tour?
Tim: Watching MisterWives in particular, their show was so visually engaging, and I guess it taught me to like… You know, a show is first and foremost about the songs, but people want to see you move around! The visual part is like 25% of the entire show, and watching Mandy definitely taught me a lot. Everyone got so into it – like, no one's going to go to a party that we're hosting, unless it's like a really slow party. We need to play a great show and be engaging, essentially.
There's been a lot of stuff in between then and now. Handsome Ghost has changed a lot - and yet, it's only a year and a half.
Tim: It has been a busy year and a half, for sure. We've grown a lot, and toured essentially that entire time, which is crazy. We're learning more about the "music business," and we're about to put out a new EP which I'm really excited about. I feel like we're a better band than we were when you saw us. Now it's a four-piece, and I love everyone in the band so much – which is pretty rare; typically, you hate everyone in the band. I'm really feeling good about what you meant.
What sort of stuff did you learn about the business side of music?
Tim: I've never, to this point, been involved in the day-to-day label, booking, publicist stuff. Up to this point, I've kept it out of sight. But with this point, it's very important: This is my livelihood, it's Eddie's livelihood; it's very serious, so I want to hear everything, I want to talk to everyone, and I want to know budgets, etc. It's important! At a certain point, you say, "This is my life!" I need to control this business. So it's about getting to know the Photo Finish guys and trying my best to make the right choices for this band, if that makes sense.
Was it a slow growth, or were there certain moments that spurred you to take action?
Tim: A slow growth, unfortunately; I wish I had done it earlier. Having been in bands before this band, I didn't want to be involved in this stuff. Man, just let me play my song! But learning, step by step… We're here, and I want to run the show.
Looking back now, what was your biggest goal for Handsome Ghost last year?
Tim: I wanted the EP to make an impact in a small way – just connect with some people. I think a lot of that comes from touring, and just playing shows. We've been working really hard: Last year, we were out on the road for nine months. We did MisterWives, we were out with The Mowgli's, Melanie Martinez, Grizfolk… It was a busy year. We hit the road with our EP, and tried to connect person by person.
Do you like touring? I hear it can be strenuous.
Tim: It's the worst, but it's also all I know. I really love it. Honestly, it's kind of weird to be home.
How long have you actually been stationary now?
Tim: It's been maybe like… two weeks? I don't know! Like, I can't remember the last time I was home for six months – which I know is kind of like a band thing, "I'm a road guy!" but at this point, it's all we know. That's all we do: We drive a big white van from show to show, and to this point, that's been the best asset for this band: Just getting in front of people and playing our songs. We've seen people come back, which is amazing to me. That's really, really cool, and it means a lot! I don't usually go back to see the opening band, do you?
... We're right here, aren't we?
Tim: (laughs) correct. But I don't typically do that. It's really cool when you see kids come back, in like Dallas, or Arkansas… I never thought this band would get to that point!
What does that mean to you? Those are real people!
Tim: It's a little weird – I mean, I love it, but it is strange. As an open mic guy, which I was for a long time, that was a dream: To have someone come up and just say "I love your songs," or whatever. It's really cool, but it's taken a little getting used to, to be like, "Wow, we're actually doing it! Here we are," and it's really good to have Eddie on the road. He's definitely the glue that holds our band together; he does a lot of the day-to-day stuff. Without Eddie, I don't think we'd be touring this much. He's fantastic.
You began putting new music out recently. I actually heard "Eyes Wide" playing at a DSW this past weekend?
Tim: Like the shoe store? What were you doing at DSW? (laughs)
Getting shoes, man! That's some real life right there.
Tim: Wow. I'm happy to hear that. I'm always curious about the different spots our music plays. I see the tweets, like "Hey, I just heard 'Eyes Wide' at Panera, or Applebees," it's like, alright!
Did you ever think you'd be at a place where songs that you wrote - your little emotional capsules - would be playing at these mundane establishments?
Tim: No. I did not think of it that way. It's hard to step back – it really is – like, and just think about how great that is. Like, that's really cool.
It's so normal!
Tim: It's hard to enjoy it, because we're working really hard. We want to get to that next level. DSW, huh? I've heard, like, Kohl's,  H&M…
So you have a full wardrobe!
Tim: My youngest brother goes to UVM, and we don't text a lot, okay? Love him, but we just don't text. He texted me two weeks ago with a video of Church Street in Burlington – which is the main strip – and he was like, "This is so cool." I mean, it is! It's awesome.
There's something happening right now.
Tim: We're really close.
Do you feel that?
Tim: Yeah, I do. We're going out in the fall with Melanie Martinez again, and it should be a really good tour – she's been so good to us. But yeah, we've got this really cool tour that we're a part of, and new music – "Eyes Wide" is doing well… Yeah, I feel good!
Tell me about the journey from your last EP to these new songs.
Tim: It has been a journey. I wrote the EP by myself in my bedroom. These new songs have been more collaborative. We're trying to do slightly bigger production – something fresh. We're getting better at producing, so they're very different, but… They're all from the last year or so, maybe from within the last six months. I'm excited. The EP is going to be called Brilliant Glow and each of the songs has a little glow in them – that sounds super cheesy, I apologize. They're all dark, with just a touch of light – which is kind of how I am: A lot of darkness, but in the middle, still pretty hopeful. All these tunes are the same way: They're dark, but still hopeful – something good's gonna happen, for the most part.
"Eyes Wide" and "Graduate" have this sound to them – this light, kind of bounce, twinkle, if you will this glow -
Tim: Fantastic. "Eyes Wide" more so –
I don't want to call it a tropical feel, but it's got that laid back dance-y vibe to it that wasn't there two years ago. How do you decide your sound? Is it conscious?
Tim: "Eyes Wide" is kind of an outlier, to be honest – and I love that track. I'm so happy with how it came out, you know that tune just happened, start to finish, in one day. It's way more bouncy than our normal music, but… I haven't moved too far away from the EP, like "Graduate" is a little closer than the rest of the tracks, but just a little bigger-sounding. They're still true to what I do.
They're all dark, with just a touch of light – which is kind of how I am.
How did you choose which songs went onto the EP?
Tim: I had this "Brilliant Glow" idea, and I picked the songs that I thought fit that aesthetic. We're going to put out a record in early 2017. I think a couple of the EP songs will be on that record, but I have, I don't know, like twenty really good album contenders at this point. It's going to be good – I think.
You talk a lot about the music and the way the songs feel and how they tie together. What about the lyrics?
Tim: Well, I wrote the entire first EP about one girl.
Was that enough?
Tim: Yeah, I can kind of close that chapter in my life. I just try and write about real stuff that I'm dealing with. When I hear a song and I feel like it's true – like, it's coming from whoever wrote the song, when I feel it – I don't know, it means a lot to me, so I try to write that way, just as honest as possible.
I just try and write about real stuff that I'm dealing with.
Did you ever have the songwriter camp experience?
Tim: I never did a camp, but I did do some co-writes. I liked it, I mean… No, I did not like it. I hated it. But there's like four people who I loved, and I connected with them right away, and we just vibed! And we wrote some great songs, but for the most part, I don't like doing that. Normally, it's very weird – like, you walk into a room and you're supposed to write a song in one day with someone you've never met. Usually, whoever you're writing with – and this may work for young kids, but – they're like, "So what's going on in your life?" I'm like, dude, fuck off. Let's just write a song. To be fair, occasionally you just connect. It's a personality thing. My goal, honestly, would be to get to a place where I can just pick who I work with. Like, I did "Eyes Wide" with this guy Frequency, who's fantastic… But I don't want to get in a random room, ever. For the most part. We'll see.
How did that affect your songwriting process going forward?
Tim: I think you learn a lot from writing with great writers. It's helped me, as a songwriter, to understand what goes in to making a good song. And stepping back a little bit and thinking about how a listener will hear a song… But I think it's been a little weird for the band, especially Eddie, who's my main guy. If I work with a producer, usually he doesn't come to those sessions, but he runs the entire show – like, he builds the set, etc. So I think it's a little weird for him to essentially build a live set with a track that I did with someone else. But we'll get there – he's producing quite a bit now. The goal is for just the two of us to do it – hopefully sooner rather than later.
It's good to see how much Handsome Ghost has evolved. It sounds like you're a band, and if not yet, then that's the goal.
Tim: I think so. We're pretty close: Eddie is definitely a part of the band, and then we've got Caitlin (Marie Bell), who plays keys, and our drummer Nick. I feel like we've got a really cool thing happening, and we get along really well – which is really challenging on the road to spend that much time together. I'm hoping that we can get a little closer to being a true band, rather than it being my project. It does take a little stepping back – like, alright, we're a band, it's not my thing anymore; we're all in this together. But I'm really excited.
There's a bit of this theme of renewal in "Eyes Wide" and "Graduate."
Tim: That's not far off. When I'm writing, I feel like a pretty dark guy, but I want there to be some hope in there. That's how I feel: Darkness surrounded by just a touch of hope. The whole EP… It's just about being hopeful and moving towards the next step. Hopefully that connects.
What was the hardest song for you to write out of these six? Is that a thing that you ever experience?
Tim: Not really. That's actually a really good question… A couple of the tunes are older songs that I wrote maybe two years ago, and those were easy because the band wasn't even a band at that point. The other four tunes I wrote in the last year, and I would say… The track "Lions" was probably the hardest song to write. It was tricky. I wrote it myself, in my bedroom with a guitar. Taking it from the guitar to a fully-produced, big song was challenging. 
Do you feel that there was any sort of in-between step between Steps and Brilliant Glow?
Tim: No, I don't think there was an in-between step. I think the band has grown a ton; like I said, that first EP was written before Handsome Ghost was a band. It's definitely different to write songs knowing that we're writing them for a real band that's going to release it, but it feels natural. It feels like a good progression from the first EP to Brilliant Glow, and the album too.
What are you most looking forward to this year?
Tim: I am looking forward to this tour, honestly. This next run is going to be really fun, and sometimes I get grumpy, but this tour is going to be different! It's like The Ryman in Tennessee, The Shrine in LA – just beautiful venues. Like, I've wanted to go to shows at these venues, so the fact that we're playing is insane! We're going to do our first headline tour in December, so we will definitely be back at clubs, which is great, but… There's something really cool about playing at a club where you're right on top of the audience and interacting, but on this tour it's just been really crazy to be doing soundcheck, to disappear, and then to come back and there's like, three thousand people here. Like, what the fuck! So we're trying to wrap our heads around that, and to play a show that's deserving of that many people.
Have you changed the way you approach your live music?
Tim: We've tried to make it more visual, you know with lights, etc. It's different – if there's two hundred people there, you can touch everyone who's in the audience. But at these venues, you're so far away. There's a barricade; it's so very different, so we have to find a way to connect. We're still pouring our hearts out, but if you're in the way back, you're going to be like, "What is this band? Who are these guys?"
We have to find a way to connect. We're still pouring our hearts out.
Handsome Ghost's music is very intimate How do you maintain that intimacy?
Tim: It is, yeah… I have no clue. I'm trying to figure it out. That's the goal, though; I would like people to feel like they're seeing a very special moment – which they are – but it's just harder with a big stage and a lot of people.
It sounds like a natural progression.
Tim: I'm really psyched, but I am looking forward to playing to two hundred, three hundred people again too. That's kind of like, my comfort zone. It's funny when you go from a two thousand person show to a hundred people, but I feel like we still have that energy… It feels right.
—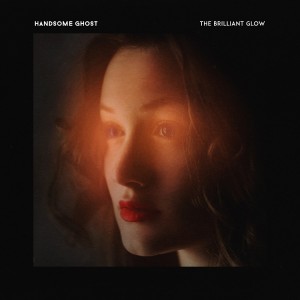 cover photo: Tim Noyes © Daniel Silbert
:: Handsome Ghost :: Tour 2016 ::
with Melanie Martinez
9/19 @ The Norva in Norfolk, VA / Tickets HERE
9/21 @ The National in Richmond, VA / Tickets HERE
9/22 @ Echostage in Washington, DC / Tickets HERE
9/23 @ Hammerstein Ballroom in New York, NY / Tickets HERE
9/25 @ Ryman Auditorium in Nashville, TN / Tickets HERE
9/27 @ Bogarts in Cincinnati, OH / Tickets HERE
9/29 @ New Daisy Theatre in Memphis, TN / Tickets HERE
10/3 @ Jesse Auditorium in Columbia, MO / Tickets HERE
10/5 @ Metroplex in Little Rock, AR / Tickets HERE
10/7 @ Diamond Ballroom in Oklahoma City, OK / Tickets HERE
10/20 @ Shrine Auditorium in Los Angeles, CA / Tickets HERE
10/21 @ Hard Rock in Las Vegas / Tickets HERE
10/24 @ Sunshine Theatre in Albuquerque, NM / Tickets HERE
10/26 @ Aztec Theatre in San Antonio, TX / Tickets HERE
10/27 @ South Side Music Hall in Dallas, TX / Tickets HERE
first headline tour
12/6 – Philadelphia, PA, World Cafe Live
12/7 – Cambridge, MA, Middle East Upstairs
12/14 – Columbus, OH, Big Room Bar
12/15 – Pittsburgh, PA, Cattivo
12/16 – Cleveland, OH, Beachland Tavern
12/17 – Chicago, IL, Schubas Tavern