Between the November release of her new EP Starsick and balancing Ivy League classes, 20 year old Columbia student Maude Latour's rising success seems written amongst the stars.

Stream: 'Starsick' EP – Maude Latour
---
Navigating the waters of being a college student in Manhattan's fast-paced environment can be complicated. Take Maude Latour, for example, a sophomore at Columbia University on the Upper West Side. Latour is 20, as she took a gap year before enrolling, and is facing the common college dilemma of declaring her major – political science or philosophy being the two options. Yet, reminiscent of the popular Disney show "Hannah Montana," Latour doubles as a rising musician in the making and one to watch.
In June of this year, Latour, then 19 at the time, had her EP's namesake single "Starsick" premiere exclusively on Billboard. The following month, "Ride My Bike" was featured on NYLON. Latour's biggest single, "Shoot and Run," amassed over 2.4 million streams (and counting) on Spotify. Within 2019, she's played at a variety of New York venues, from a residency at Rockwood Music Hall to Mercury Lounge. Latour also performed at a college artist showcase called "FUNHOUSE" that was co-run by Quadio Media and Tigris Records in November. Yet, this is just the beginning for Maude Latour.
---
"I was really excited about that, not gonna lie," Latour says in reference to the Billboard feature. "I've played shows with two people there. Every little milestone, you need to keep being happy."
Her new EP, Starsick, dropped Nov. 15 and consists of Latour's previously released singles, plus a brand new song "Lovesick," that she had teased in Instagram videos prior to release. "Lovesick" feels sad and spacey on the verses, yet the gospel-esque vocals backing the lyrics "I love you so much" as they repeat give listeners a glimmer of hope. The track feels like if you were free-falling through the Milky Way.  The lines, "So, as I draw these blueprints / For how to save the planet" are a reference to environmental activism being one of the many causes Latour stands for.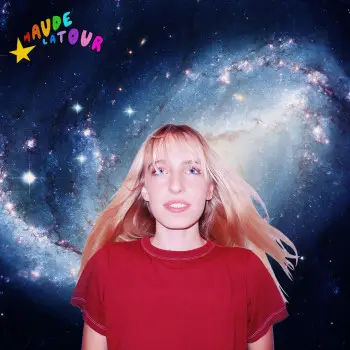 "When I work with Maude, I LARP (live action role-play) as an existentially fraught undergrad philosophy major. This really sets the 'vibe,'" says "Lovesick" producer Michael Adubato. "Next, we'll make abstract art on cardboard presentation board to work through our hopes, fears, dreams, and traumas. The songs are sort of an afterthought, really."
Latour's parents are both political journalists, and because of their careers, she also had a unique global childhood. Maude was born in Sweden, lived in London and attended middle school in Hong Kong, before making her way to Manhattan for high school.
"I've always leaned towards government and I've moved around a lot, so I guess I saw so many different governments and ways of living. I turned to philosophy for the same reasons I turned to music of just trying to sum up these grandiose feelings and trying to find the best way to articulate them," says Latour on how her travels have influenced her. "I really get inspired exercising other parts of my brain. I get claustrophobic when I do only music."
Taking on a full Ivy League workload and juggling an exponentially growing music career seems like a daunting feat, yet Maude seems to be handling it well so far overall, with only a few complications. She mentions that she was just backstage reading her book for Monday morning's philosophy class. This past semester, a lot of her shows have been on Wednesdays, causing her to skip Statistics almost every week. To Maude's avail, the Columbia class sizes are large enough for her professor to be unaware of her absences.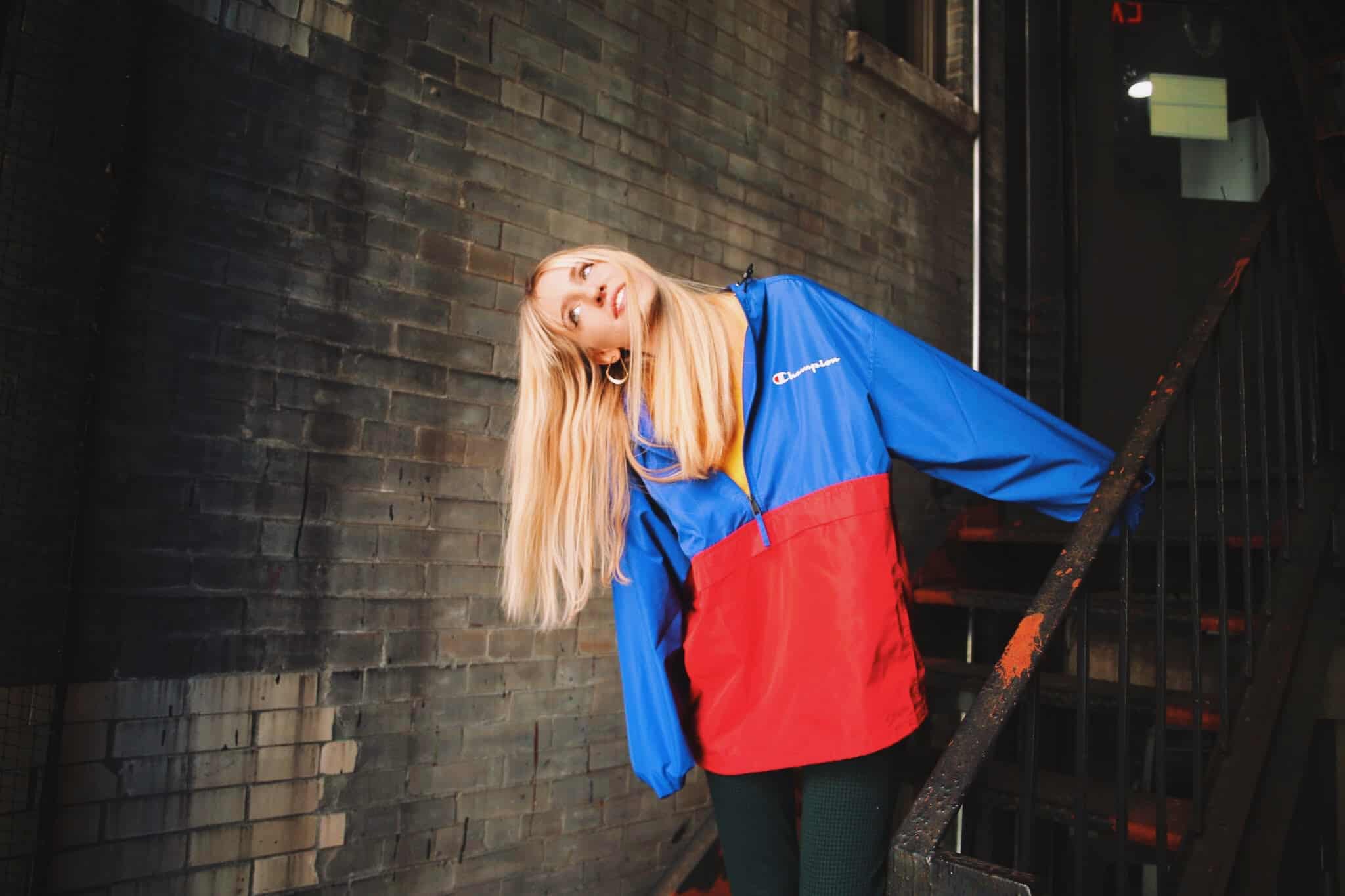 "The mentality has been the most interesting challenge of learning to be in two worlds at once, like 'What's my most important thing when I go to sleep at night? Is it the fact that my song's coming out? Is it the fact I have a midterm tomorrow? Is it the drama I'm having with my boyfriend?'" Latour continued, "Now, I'm going really being, 'Okay, it's music. That is what I'm thinking about.'"
The boyfriend in question, now an ex, is the same one Maude mentions in her song "Superfruit" that came out earlier this year and is included on her new EP. Latour mentions she feels she writes better when she isn't in a relationship, tying back to her need to have music as a top priority in her brain. Her "Superfruit" music video was filmed on various locations of Columbia's campus. It includes a scene where other students, unaware that it was for a music video, watch in confusion in the background as Maude's friends pelt her with oranges outside.
"Everyone's like, 'What is she doing?' That's my favorite thing, to disrupt the social norms of the situation," she says.
---
As for artists influencing Latour through their own ways of disrupting the music industry, Latour lists King Princess, Clairo and Lana Del Rey as the people she looks up to at the moment.
"I'm proud of Clairo, how she feels she's finally making the music she's always dreamed to make," says Latour. "It's cool to have watched these people really grow."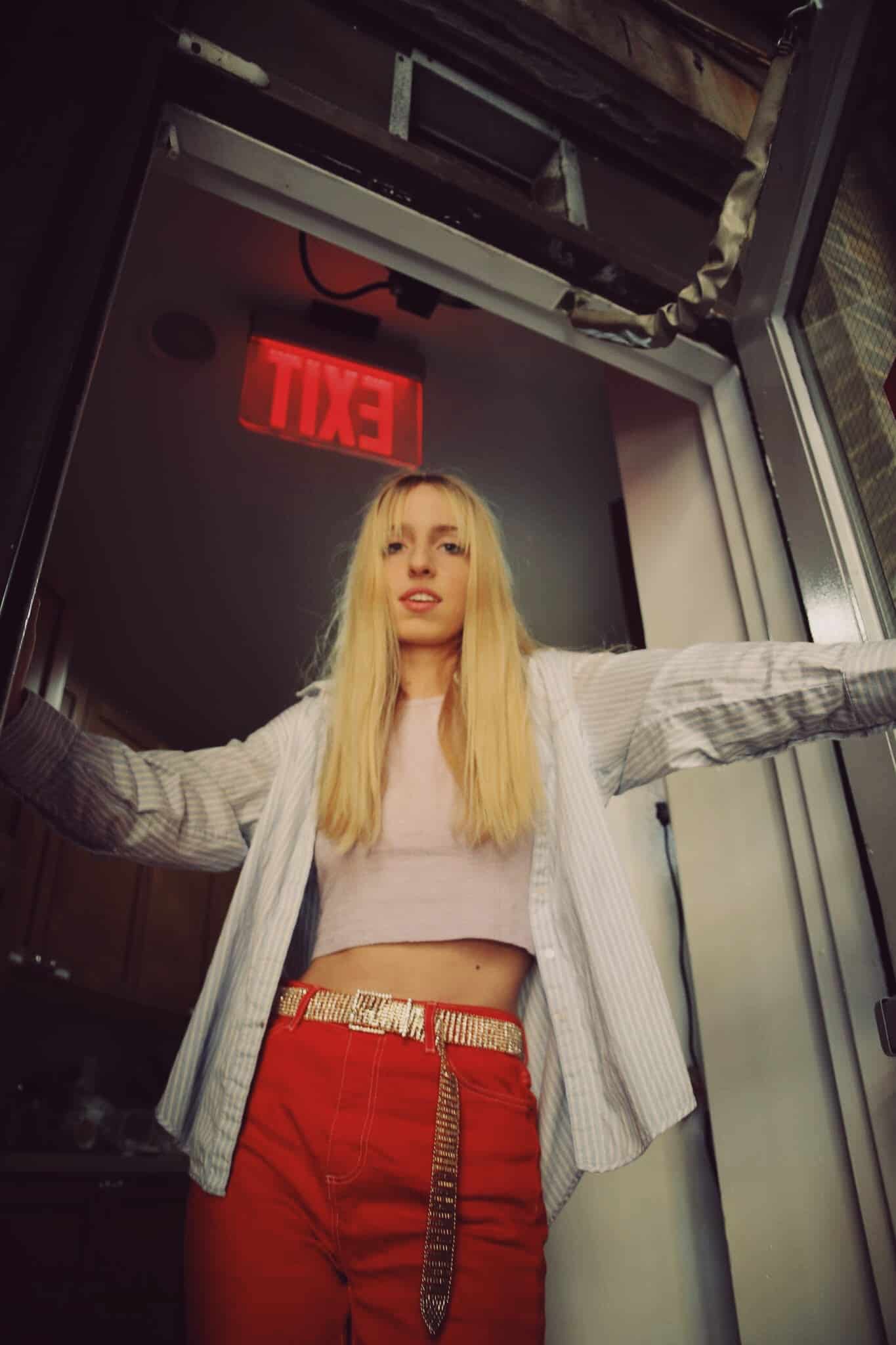 Later in the night, Maude played her set at the showcase. During her performance of "Shoot and Run," her friends from Columbia that came to support her sing and jump along with high energy. They're not the only ones though. She doesn't have any crazy stage visuals other than some lights on the floor and a smoke machine, but she doesn't need them. By the grand finale of "Superfruit," the entire crowd has all eyes on Latour as she goes from singing on the floor and then jumping right back up. She knows her stage presence and uses it to her advantage.
"I'm in a phase where I feel how close I can be to making this my reality, making this dream of doing music a reality," continues Latour. "I don't have space in my life for literally anything else."
As a new decade is on the horizon, Maude Latour's goals for her life and music career in the next year are to open for someone on tour.
She notes specifically that she wants it to be for someone that she respects and whose music she loves. With a brand new EP in her discography and a wide range of music and cultural influences, it's hard to pinpoint exactly what Latour will do next, but one thing is for sure — she's only going up from here.
— —
— — — —
? © Lola Lafia
:: Stream Maude Latour ::
---