Jake Luppen, frontman of prominent St. Paul, MN indie rock band, Hippo Campus, has stepped surely into new territory – making a solo record, and the result is an 8-track dynamic soundscape of experimental, maximal pop.
Stream: "May" – Lupin
---
Jake Luppen, frontman of prominent St. Paul, MN indie rock band, Hippo Campus, has stepped surely into new territory: making a solo record, and the result is an 8-track dynamic soundscape of experimental, maximal pop. With a slight alteration to Luppen's last name, the project bears the name Lupin, as does the album, out October 9, 2020 on Grand Jury Records.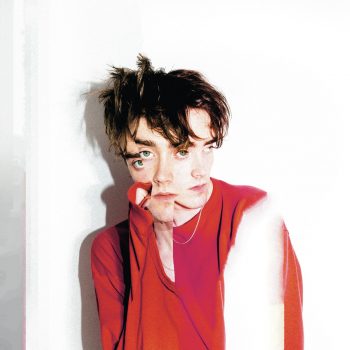 Working closely with producer BJ Burton (Bon Iver, Charli XCX) on short breaks between Hippo Campus tours, Luppen crafted a sharply distinct sound on Lupin. Each track holds a bit of excitement—from the electric opener, "Harbor," with its grand drums and vocal distortion, and the innovative experimental synth on "KO Kid" and "Lazy," to Luppen's familiar voice on "Murderer," a break-up song with an intimately iconic opening line.
And lyrically, Lupin is brazenly open and honest. In the midst of sonic maximalism, Luppen doesn't shy away from writing about deeply personal moments: a break-up, a health scare, continual self-discovery. Each note on the album oozes confidence, and Luppen has proven this is surely a debut to be proud of. Read about the making of Lupin, Luppen's evolution as a songwriter and producer, and his deep admiration for Tears for Fears in our conversation below!
— —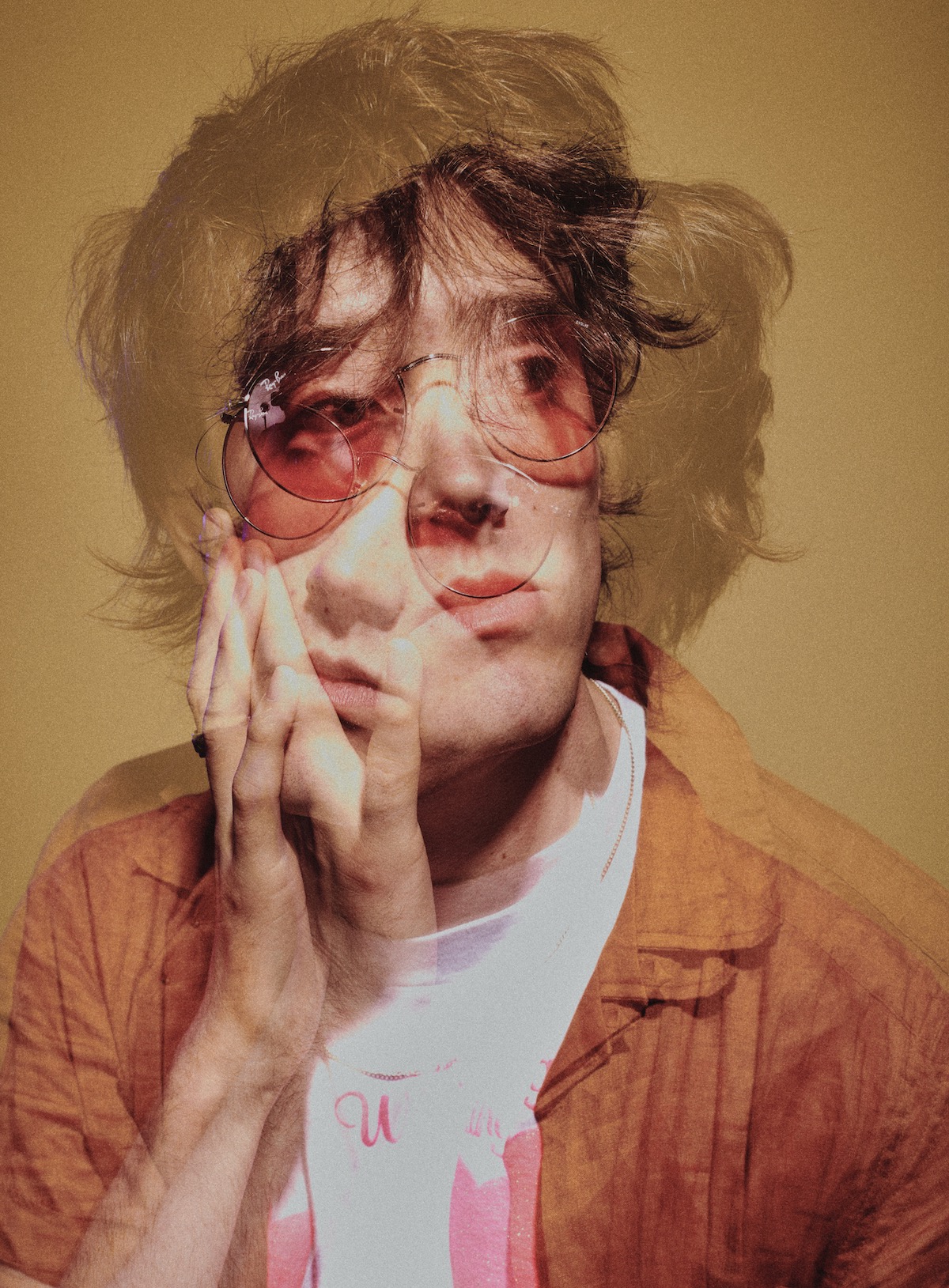 A CONVERSATION WITH LUPIN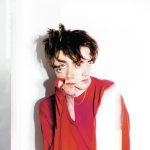 Atwood Magazine: Congrats on your debut solo album! The experimental sounds on Lupin are incredible, and they're distinctly different from Hippo Campus. What led you to start working on a solo project?
JAKE LUPPEN: BJ Burton, who produced Landmark and Bambi for Hippo Campus, and I had talked about making a record together for a while, basically right after we finished Landmark. But I was just always on tour so I never had the time to be able to do it, but right after Bambi there was a short window before we started touring, and BJ and I decided to start the project. Then shit kind of hit the fan in my personal life, so I had a lot of ammo to write about. And we kept working throughout that year in every gap I had between tours.
Cool, I've really enjoyed listening to the record, and I noticed a lot of '80s vibes throughout. Were you listening to anything in particular when you were writing/recording that influenced the soundscape on Lupin?
JAKE LUPPEN: Yeah, we were listening to a lot of songs from The Big Chair by Tears for Fears. We referenced that record often. I actually wrote bunch of songs directly off of shuffle grooves from "Everybody Wants to Rule the World." I wrote like 23 songs for the record, and I think maybe four of them had the shuffle groove. I only use it on "Lazy," and then Jim-E Stack came in and changed the groove. But it was a really inspiring record that we were referencing directly while making Lupin.
Wow, 23 songs! That's wild to pare it down to eight.
JAKE LUPPEN: *laughs* Yeah, exactly. I always work in quantity over quality.
Over time I feel like you can write something and not like it at first but then like it later, or vice versa. So it can be good to sit with things.
JAKE LUPPEN: Totally. I just think too, as a songwriter, the more you write songs, the better they get when you're in certain periods of creativity. I'm still pretty young in my career, [and] I feel like I've finally kind of entered the sweet spot of songwriting where I've found my individual voice, so I'm just trying to write as much as I can while I'm in that space.
That's such an exciting place to be, and cool to be able to see your growth over time as well.
JAKE LUPPEN: Yeah, so crazy [to be] writing music when I was 19, and being in a band and kind of getting known for that, and then growing as an artist. But you can only release an album like once every two years as a band, so people don't get to see everything that happens along the way.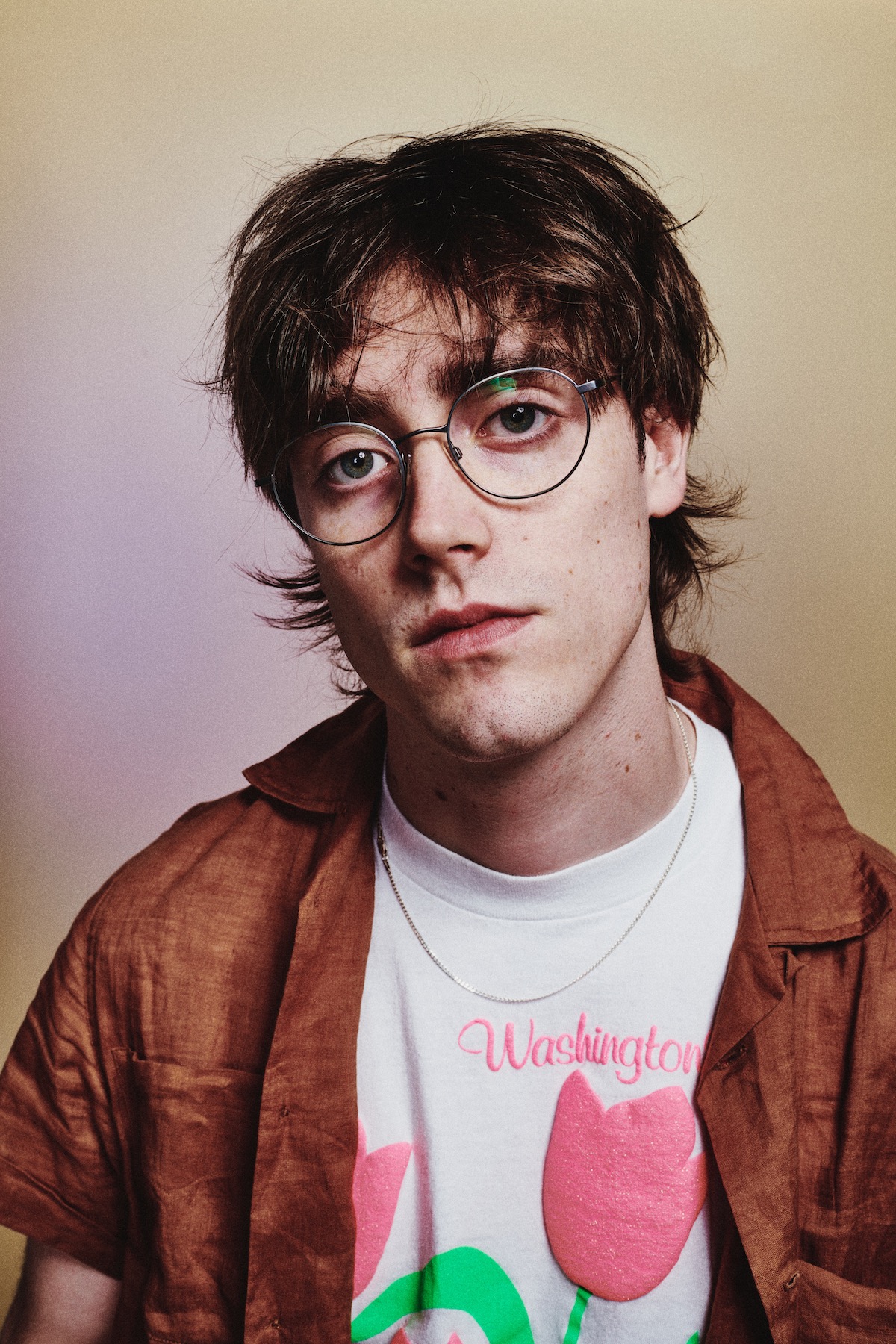 Right. I'm glad that you're getting to delve into things on this solo project. Speaking of going from making records as part of a band (Hippo Campus) to making a solo record, what were some of the biggest differences in making Lupin? Is there anything you learned or experienced that you didn't expect?
JAKE LUPPEN: It's a lot less dramatic. We always joke that Hippo Campus is like the Bachelor, like reality TV *laughs.* But that's part of what makes it so great— all four of us care so deeply about the music that we fight a lot while making records.
BJ and Hippo Campus' working relationship is kind of complicated. I think he was used to working with solo artists, so when he came to work with a band, it was a confusing thing for him. He's also just an intense producer who really likes to break down everything he does. I mean, you look at what he did with Bon Iver. Like he made 22, A Million, and this crazy experimental record with Low. Working with him as a solo artist was a lot easier, because I never really fought him on tearing things down and building them back up, and making shit sound crazy, because that's where my tastes are most of the time. I was just stoked that I could finally make a record like that.
Yeah, totally. I know you've been producing some for other artists as well — the Samia record is amazing, by the way. Has working on the production side of things influenced or shaken up the way you make your own music?
JAKE LUPPEN: Yeah, absolutely. I think just learning more things in the computer helps me evolve my voice more. I made the Samia record with my friends Nathan and Caleb after I had completely finished the Lupin record. I finished the Lupin record like a year ago essentially, so I have grown a lot as a songwriter with getting better at production. It's like the thing I was talking about earlier, about defining my voice. I feel like I've really defined my voice as a songwriter and now I'm kind of in the process of defining my voice as a producer as well.
That's a nice sweet spot to be in! One song I really love on the record is "Lazy." Can you tell me a little bit about how that song came to life?
JAKE LUPPEN: Great question. So that one started with a drum machine loop that was a shuffle groove, [the one that was] very similar to "Everybody Wants to Rule the World." And I had a bass guitar and a microphone and I was just jamming to this drum machine groove that I had. I wrote that bass part and was like, "whoa this is super cool!" And then I wrote a vocal over the top of that and kind of improv'ed it. I wanted to sift through some of the lyrics, and I sat with it for probably three or four months, then BJ was finally like, "Alright let's work on this one."
[During that time] Jim-E Stack was staying at BJ's place, and he's done a whole bunch of really cool production (Caroline Polachek, Bon Iver.) He heard the song coming from downstairs and as I was walking upstairs he asked if it was my song and was like, "I'd love to hit that!" And I was like, "Oh hell yeah!" I've always been a fan of what Jim-E's done, and he went in his studio room and came back out with these really crazy drums that totally changed the feel of "Lazy." Then BJ and I pulled out a lot of what was going on melodically and I kind of rethought it, and sampled my voice into a synthesizer, and then played chords underneath that. So it evolved even further and then it got to be this weird druggy kind of groovy track, as opposed to a very direct Tears For Fears rip off *laughs.*
Yeah, I feel like I can sort of tell while listening to ''Lazy,'' similarly to ''KO Kid,'' that they both evolve. Like it feels like a lot of songs in one, but they really come together.
JAKE LUPPEN: Yeah, "KO Kid" was actually written in a very similar way. That was again like a drum machine loop that I made, and then I just jammed over top of it. And BJ kind of fucked up the drums and then threw the vocals through some crazy randomizer plugins. They're just being ripped apart the entire way through!
That's really cool. At the moment, is there one song on the album you're especially proud of?
JAKE LUPPEN: I think it changes. I really liked "Lazy" when I was first making the record; that was my favorite one because I love the vibe so much. But I really like the singles a lot, "May," "Murderer," and "Vampire." I think "Murderer" is probably my favorite song on the record, just in terms of songwriting.
I really like the opening line of "Murderer." It reminds me a little bit of "Yellow Eyes" by Rayland Baxter. Do you know that song?
JAKE LUPPEN: No, I gotta check it out!
It's a great song! The opening line is, "There's a paperclip resting on the countertop." Like it's such a simple line, but it draws you in. And I had that same feeling when I heard "Murderer."
I put you in a box on the floor of my closet last Thursday
Every piece of you held a unique place in my heart
You called me a murderer, you know it weighs on my conscience
I always seem to get in the way so I'll just tear it apart 
– "Murderer," Lupin
JAKE LUPPEN: That's so cool. I had that line before I had any song, because I literally had done that. I put all this person's things in the box and had it in my closet and I thought it'd be a crazy line to use in a song. And then it kind of spurred the whole track from there.
That's awesome. So I know 2020 is decidedly a year of unusual circumstances for an album release. Though in-person shows aren't really possible right now, do you have anything exciting planned following the record's release?
JAKE LUPPEN: Nothing show-wise. I have this idea to kind of remix the album in a weird way, to be kind of like a chopped and screwed version of the record where it's slowed down and resampled and kind of fucked up. So, I've been working on that. I don't know exactly if that's going come out or what the deal is, but that's an idea I had. I've been thinking about maybe doing a virtual performance, just because I have a band that I was going to put together for this record before COVID happened, and they're all monster players. So I might do something like that, but I'm still kind of back and forth about it. These virtual performances just aren't the same as a real show. I mean it's cool, it's like almost a show, you know, like the closest we can get.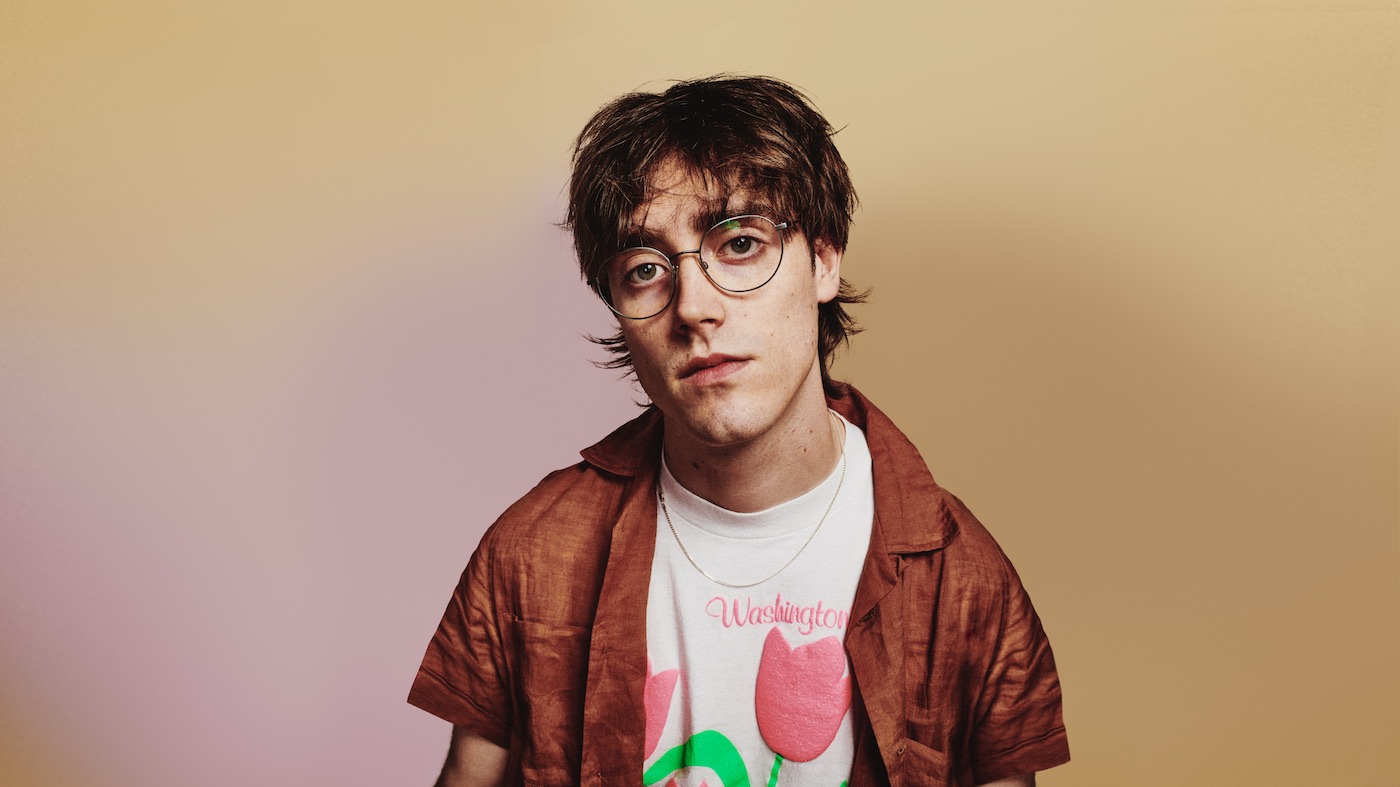 Yeah, it's not the same vibe, like everything's not quite the real thing. But I hope if you do a virtual show that it ends up being fun! I have one last question: once Lupin is out in the world, what's something you hope listeners feel or experience when hearing the album in full?
JAKE LUPPEN: I hope [listeners] can gain a better understanding of me as an individual, and what I bring to projects I work on. It's a really personal record, and I hope it can help people through some shit maybe, and make people want to dance.
— —
— — — —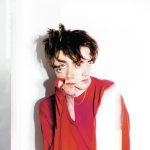 ? © Graham Tolbert
:: Stream Lupin ::
---