Indie pop songstress Maggie Rogers recounts her whirlwind journey from NYU to the top of the charts in "Light On," the lead single off her debut album.
— —
Sometimes an artist's career isn't entirely their own. Sometimes the business takes precedence over the music. But 24-year-old Maggie Rogers knows the importance of staying true to herself and her sound, even when it feels like she's swimming upstream. Embracing the feelings of vulnerability, insecurity, and confusion that flooded the last two years of her life, Rogers gives thanks to those who stood by her through waves of change. "Light On" opens up a new chapter in Rogers' already impressive career, officially ushering in the arrival of her debut album, Heard It In a Past Life, January 2019.
Stream: "Light On" – Maggie Rogers
---
From the moment she cast her spell on Pharrell Williams during an NYU master class, Maggie Rogers has captivated audiences with her authenticity and individuality. Her style is completely her own — a stunning combination of folksy lyricism and pop sensibility, tinged with sunkissed synths and natural vibrancy. She's Joni Mitchell for the millennial generation, blending weightless melodies with meaningful, arresting emotion. "Light On" proves there is strength in vulnerability, power in making your feelings known.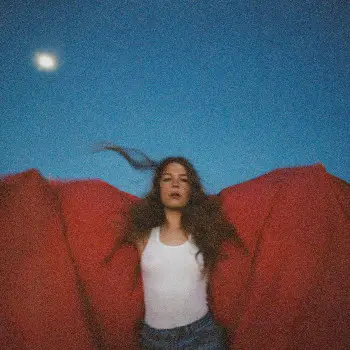 Rogers took to Twitter ahead of the song's Beats 1 debut, writing, "This is a song about gratitude. It's the most vulnerable I've ever felt in a song. It's about how overwhelmed + scared I was during all that change, but mostly about all the light you gave me when I couldn't always find it for myself."
Despite "Light On" being the most vulnerable song in her arsenal, Rogers has never sounded more sure of herself. There was a moment after the wild success of her first single, "Alaska," that left her feeling overwhelmed, and understandably so.
Oh, I couldn't stop it
Tried to figure it out
But everything kept moving
And the noise got too loud
With everyone around me saying
You should be so happy now
She was on the road for months, right after graduating from NYU's vigorous program at the Clive Davis Institute of Recorded Music. There was no time to breathe, no space to slow down. "My life became so public so fast and there were times I wasn't sure that this was all for me," Rogers wrote in a statement. "But I never had doubts about the music. And every night I got on stage and was reminded why I love doing this."
There's something so joyous, so freeing in this melody. Maggie Rogers is laying her whole heart on the table, bringing us backstage to some of the most challenging moments of her creative life. Honesty and innocence are present in each one of her songs — from "Dog Years" to "Split Stones." But "Light On" feels like a breakthrough, both musically and personally. 
— —
— — — —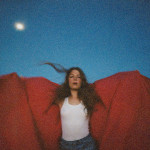 ? © Olivia Bee
---
:: Stream Maggie Rogers ::