English singer/songwriter Harry Strange discusses his sonic evolution, the concept behind debut EP 'Crying at the Party', artists who influence him, and what he's most excited about!
Listen: 'Crying at the Party' – Harry Strange
---
Harry Strange's debut release "Back Around," released in 2017, exemplified his awe-inspiring ability to craft affecting lyricism which effortlessly embodies a multitude of different emotions. With his debut release, Strange couped undying affection with a gruelling grievance of how a relationship has soured. Building on the initial momentum of his astounding debut, Harry Strange released "Heaven Knows" and "Signs," which both served to cement his status as an artist to watch.
The bewildering confusion expressed in "Heaven Knows" and Strange's grappling with the difficulty of authentically conveying your most intimate emotions showcased him as a songwriter who is unafraid of lyrically delving into places that most singer-songwriters don't venture. Harry Strange kicked off 2019 with the release of "Sober", which intertwined stunningly vibrant production with Strange's touching lyricism.
On his debut EP Crying At The Party (released independently on 07/12/2019), "Sober" serves as a sensational opener with its atmospherically dynamic production acting as almost as a counterpoint to lyricism drenched in the heart-wrenching painfulness of unrequited affection. This duplicity echoes much of Strange's previous work, while simultaneously serving as an outstanding showcase of his bold willingness to experiment with his sound to elevate the resonance of his spectacular lyricism.
"Six Feet Under," Strange's 3rd single from the EP, documents how alcohol slowly erodes your sense of inhibition, leaving you to act upon your thoughts without hindrance. That mind-altering effect can lead to life-affirming enjoyment, as you're stripped of destructive self-doubt, or (more commonly) regrettable actions with consequences that you can't fully foresee in your inebriated state.
https://www.youtube.com/watch?v=dRQBdu1QFYE
---
The EP's other two tracks "Steady Unstable" and "Crying at the Party" both serve to help to develop and intensify the narrative that Strange has carefully constructed. Throughout the body of work, but especially on the EP's closer "Crying at the Party", Strange's resonant vocals prove to be utterly enrapturing. While the masterful production (courtesy of Brookfield) is cleverly captivating and delicately crafted leaving the listener with the delight of discovering something different within each track upon each subsequent listen.
Atwood Magazine caught up with Harry Strange prior to the release of the EP to discuss his sonic evolution, the concept behind Crying at the Party, artists which influence him and what he's most excited about.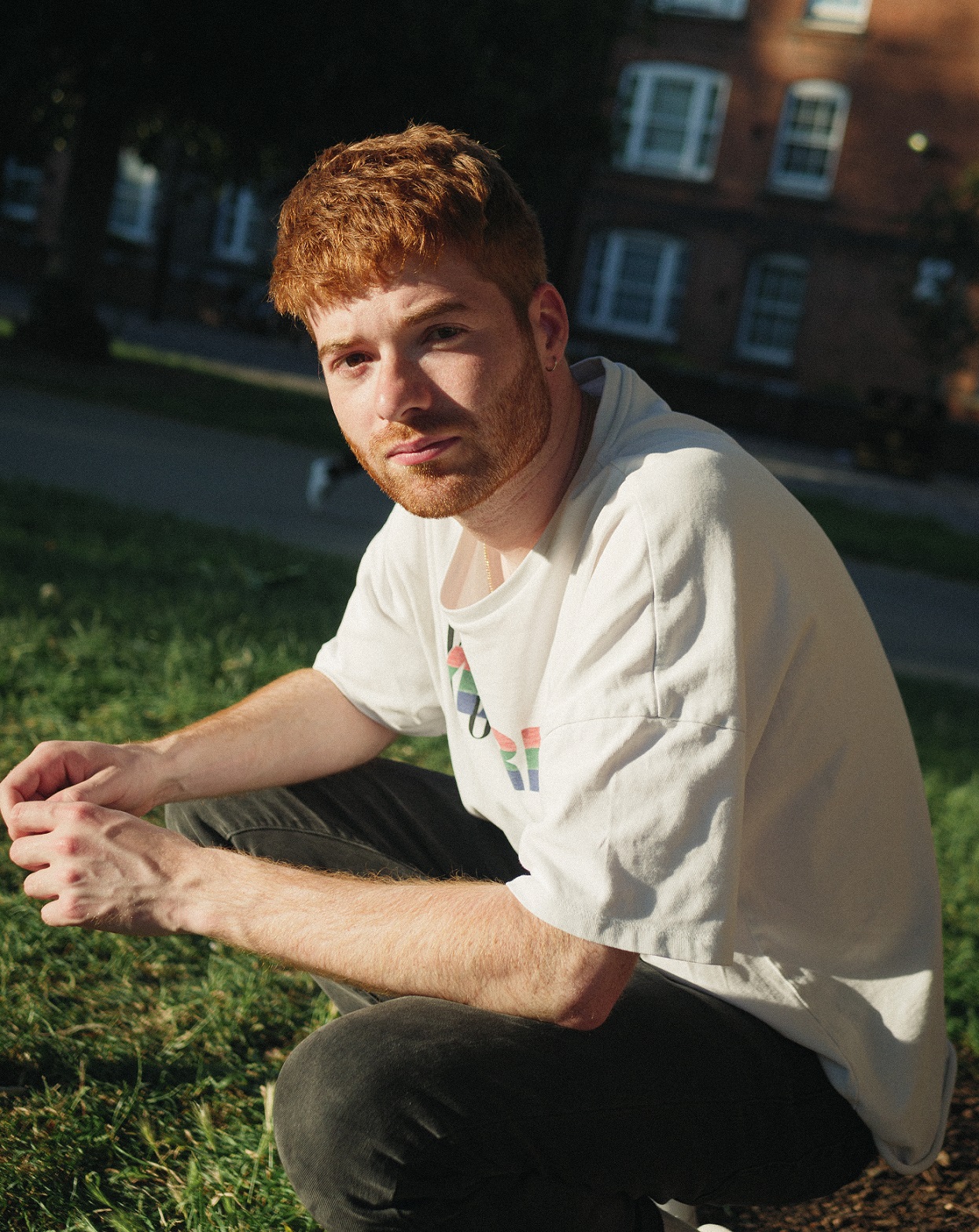 A CONVERSATION WITH HARRY STRANGE
Atwood Magazine: Harry, "Sober" was the first track that you dropped off of your upcoming debut EP Crying at the Party. What was it about this song that made you know it should be the first one you released?
I really wanted the first release to mark the beginning of the project and I just felt that 'Sober' not only did this but also suggested the tone of the project as well as showing a different side to my music that perhaps hasn't been seen before in the sense of its more pop-orientated production.
As you've released music, sonically, your sound has diverged from the initial predominantly singer-songwriter sort of sound towards more alt-pop sort of territory. How did that evolution occur for you as an artist?
I've always loved pop music and electronic leaning productions and knew that it was a sound I'd want to explore however, at the time of recording my first few singles, I honestly don't think I had the confidence to do it? I feel like I saw myself belonging to the 'singer-songwriter' category and that I shouldn't challenge that but now I really believe I'm just releasing music that I myself love listening to, whether it falls into pop, singer-songwriter or whatever I don't really care, as long as people like it.
When you envisage people listening to your music, what do you hope they'll feel?
I hope the feel something, what that something is I don't know but if they manage to get some connection to it then that's amazing and all I can hope for.
Your upcoming EP is titled 'Crying At The Party', which is set over a single house party. At what point did that the idea for the concept start to develop? And how did it evolve over time?
I came up with the concept during the session where I wrote the title track 'Crying at the Party', and I was talking about an evening in particular where I had a really shit time and how my drunken state had just made the evening that more vivid and all my emotions had been heightened. I then had the idea of using the setting of that house party to drive the structure of the EP, and having each track explore different moments and thoughts from an evening. We then just went into every session with an idea of when in the night this song was set, did we want something early/upbeat? Or late night blurry and nostalgic or just at the peak of the evening.
I love the title of "Steady Unstable." At what point in the songwriting process did that title come to you? And what was the process like for that song?
The writing of 'Steady Unstable' was probably my favourite from the project just because it seemed to come about so quickly and fluidly? I actually went into the session wanting something quite particular and upbeat, but we just found ourselves going round in circles for a few hours. It came to a point where we set up a mic, put a shit ton of distortion on it and then just left me to sing anything that came to mind and from that we got the first few lines that really dictated the rest of the track. When it came to the title I think that lyric just summarised the song to me most clearly, how everyone is constantly in this place of being comfortably uncomfortable almost.
https://www.youtube.com/watch?v=Wc4oM69YD8g
"Six Feet Under" delves into that sort of hidden infuation with someone that might come to the surface when you're drunk. Why was that concept/feeling something you felt like you needed to address on the EP?
I think it's really difficult for me to not write about these kinds of moments of these heightened emotions that somehow always arise when we're drunk. I know that being 21 I've still got so much to learn and experience but somehow when you're drunk at a party you think that the drunken thoughts and emotions that run through your body are life or death. I just love how everything becomes so dramatic during these times and I think that those heightened emotions are perfect inspirations for a song.
I know you're a big Bleachers fan; what is it about their music that draws you to them? And are there any inspirations that have sonically/lyrically influenced your debut EP?
YES, I love Bleachers, everything about them is great. I remember listening to an interview with Jack Antonoff and how he loved using these explosive pop productions to cover his insanely tragic and intimate lyrics and I found that dynamic really interesting and something I wanted to explore. Other inspirations for the EP are definitely artists such as Troye Sivan, 1975 and LANY, I just love their way of going about writing.
You've got one more song to release from the EP, was it always the intention to give your audience the majority of the EP before the release?
I think the EP really lent itself to the staggered releases, just because I almost saw them as different instalments and movements from the night and I wanted to emphasise the nature of the project through the releases. Also, uploading songs to Spotify still confuses the hell out of me so staggering them just made that whole a process a bit easier for the un-techie person that I am.
You've supported Zak Abel and Dizzy and sold-out your own headline shows in Bristol. How different as a performer do headline and support slots feel? Is the anticipation or excitement different at all?
I think when it comes to supporting someone, especially amazing artists like you've mentioned, I'm just so grateful to be there and play to their fans I just don't really expect anything? I'm probably too excited to see their set than worry about my own. When it comes to my own shows, I'm always so nervous, just because I want every show to be better than the one before.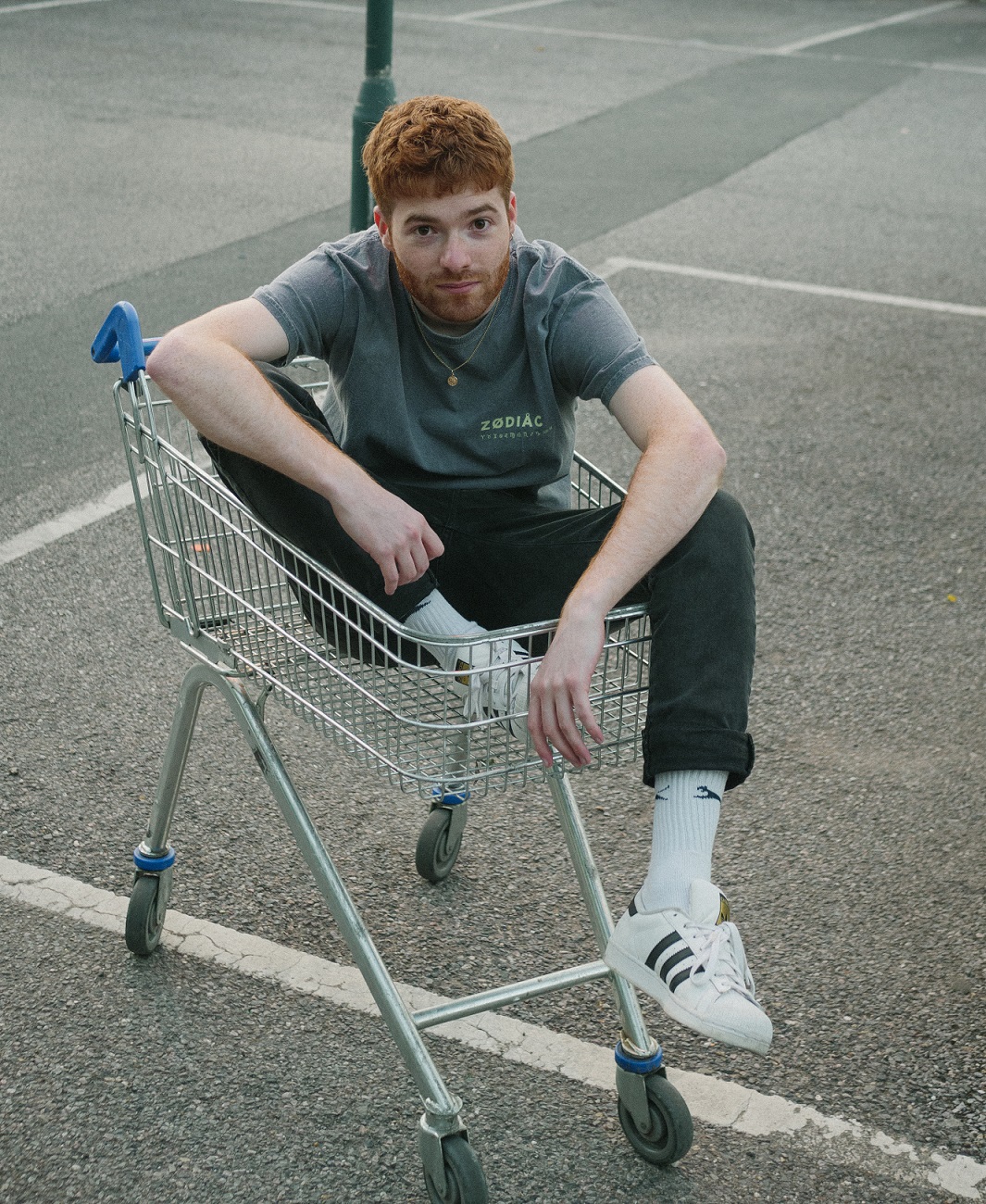 On the EP, Brookfield served as the producer. How did you two meet and was working on an EP together different to working on individual tracks together?
I've been so lucky to have someone like Brookfield working on the EP, he is so fucking talented and is just the best person to work with. So we actually met off Instagram, he has his own artist project and I was looking for someone to produce my first single and I came across his music that he had released so I just slid into those DM's asking if he'd ever consider working with me. Long story short he's now my best mate and I've worked on nearly every song with him. We've somehow created this really easy way of writing that just seems so easy and natural. Working on the EP with him just felt more exciting because we had an opportunity to make bigger and bolder decisions with where we could take things.
Lastly, what excites you the most about the future, and the ways in which you can share your music?
I think I'm most excited about live shows. I've only recently started to play more shows and more specifically step away from playing an instrument or sitting behind a piano and this has made me really see how much fun I can have playing live. I'm also super pumped to get back into the studio and start working on new music, I've got some vague ideas of what's next and I'm so excited to get to work on it.
— — — —
? © Anna Lowry
:: Stream Harry Strange ::