Every Friday, Atwood Magazine's staff share what they've been listening to that week – a song, an album, an artist – whatever's been having an impact on them, in the moment.
This week's weekly roundup features music by RAYE, Echo Huang, Thunderstorm Artis, Abby Holliday, Molly Warburton, Dottie Andersson, Avalon Emerson, The Know, a kid named rufus, Kian Blume, Post Gospel, Miesha and the Spanks, Datamaps, & Rum Buffalo!
•• •• •• ••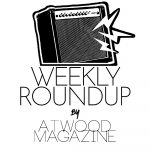 :: My 21st Century Blues – RAYE ::
From start to finish, RAYE's debut album My 21st Century Blues is a pure masterpiece. The highly anticipated album has been absolutely worth the wait. Filled with riffs that send chills down your spine and storylines that cut deep, My 21st Century Blues touches upon so many different themes and is captivatingly beautiful. While her hit single "Escapism." ft. 070 Shake, told the heartbreaking story of a night on the town trying to numb pain, "Environmental Anxiety." demands a call for change within our world. But it does not stop there. Throughout her entire album there are so many unique plot lines touching upon so many important topics such as addiction, heartache or mental health. Due to RAYE's honesty, openness and vulnerability, the album is relatable and makes people feel like they are not alone.
From "Introduction." to "Fin.," My 21st Century Blues demands to be listened to in order. RAYE takes people on such a storytelling journey. Each song is artistically assembled, incredibly detailed and draws you into her world. She makes sure there is something for everyone on the album and does not confine herself to one genre. For example, "Black Mascara" takes on an electric facet while "Ice Cream Man" is slower paced and has elements of pop. But throughout the entire album you can also find hints of rap, jazz and r&b.
The about 47 minute album will have you dancing, it will bring you to tears and it will have you pressing the rewind button like no other. Released on February 3, 2023, My 21st Century Blues is competing for the number one album spot and can be listened to now.
:: "Omw to forget you" – Echo Huang ::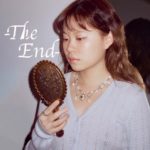 Falling out of love has never been easy, but with the help of Echo Huang, it can be fun.
This singer-songwriter's track "Omw to forget you" puts a lush twist on the process of closure, going through the post-breakup motions with effervescence and sonic flair. As the third track on her debut EP, -The End-, (released TODAY, Feb. 10, 2023), "Omw to forget you" comes complete with an upbeat R&B melody intertwined with Huang's bubbly vocals — all of which are well-suited to accompany hours spent scrubbing all remnants of a past relationship out of one's brain. "I'm done with the endless chase and letting feelings get in the way," she sings, determined to take her life by the reins and live it how she wants.
As a message to new and old fans alike, Huang shares hopes that in listening to -The End-, you'll be "willing to go on this journey with me and find your own closure somehow." So, if you find yourself losing your way in this world's rough terrain, be sure to plug -The End- into your handy GPS (or streaming service), and join Echo Huang en route to sweet, sweet forgetting.
:: "Surprise" – Thunderstorm Artis ::
I stopped watching The Voice well over a decade ago, so for better or worse this is my official introduction to Thunderstorm Artis, whose name is now burned into my brain – both because it's an incredibly striking name, and also because his voice is absolutely stunning – a beacon of passion and pure, soul-stirring emotion. The Portland-by-way-of-Oahu singer, songwriter, and multi-instrumentalist has struck musical gold with "Surprise," his first single of the year (independently out today). Sun-soaked and utterly seductive, "Surprise" is a celebration of love arriving just in time for Valentine's Day.
I was never looking for a short ride
I wasn't looking for anything
Took you saying hi to make me realize
My whole life, my heart was incomplete
Tongue was tied, my hands were cold
Head was spinning, to my surprise…
It's the kind of song that makes one want to throw back the curtains and let the light into their life; a smile-inducing reverie living for the little moments that ultimately mean so much in the long run – like meeting your future wife, and having your entirely world completely and forever changed in all of a day.
"It was at a time when I believed that true love wasn't possible, but to my surprise, she changed everything," Artis says of his wife. "[She] has given me new life, and has taught me to love in ways that I didn't know existed." What a powerful thing to say of another person, and what a beautiful gift this song is, not only to her, but also to all of us who get to enjoy it as well.
You shatter my world, then put it all back
like stained glass in chapel light
Used to hiding my scars
And building up walls but right here
Before my eyes, they fall
Crumble down like used-up paper
In your arms, I've never felt safer
Terrified 'til you caught me by surprise
True love is hard to find, and it doesn't happen overnight, but when you find that special someone and take the time and energy to nurture that connection, what you get can't be summarized by any graph, chart, or mathematical figure. Love like that – the love we feel in this song – is all-consuming, overwhelming, and absolutely invigorating.
"Surprise" is an irresistible, uplifting tempest of love, lighting the way forward for an incredibly talented, fast-rising artist. With a voice that melts over the ears like butter on warm toast, Thunderstorm Artis is the lightning rod to our hearts; the only downpour that will set our souls ablaze; and so on. I dare you to listen to this song and not smile from ear to ear.
:: WHEN WE'RE FAR APART I FALL APART – Abby Holliday ::
Due in large part to Mitch Mosk featuring "Ohio Laundry Room" in Atwood last month, I've fallen down a rabbit hole of discovering the brilliant Abby Holliday. What started with "Ohio Laundry Room" on replay led to "Better By Now" on replay and eventually, her 2021 EP WHEN WE'RE FAR APART I FALL APART.
As a young singer-songwriter, Holliday has an incredibly strong voice – literally and metaphorically. Her songs are cohesive and breed confidence with still so much vulnerability. When you listen – you don't feel like you're listening to a brand new artist, but yet someone with years of miles and wisdom.
Influences like Lizzy McAlpine shine through in tracks like "Nothing From Me" and "Worth It," while softer sides feel more Phoebe Bridgers-like with some like "when we're far apart i fall apart" I'm looking forward to following this singer/songwriter who I think is going to do big things!
:: "Gravity" – Molly Warburton ::
Molly Warburton is here to show us some of the outstanding talent coming from the UK indie pop music scene. Her latest single "Gravity" speaks of falling in and out of love, but not necessarily with a person.
Warburton admits, "Many may think it's about someone but actually it's about something. I guess when being a musician you can fall in and out of touch with your sounds, inspirations and passion for your music. When I wrote 'Gravity' I had just recently been through this cycle feeling very uninspired to perform or write new music, almost falling out of love with it, but after taking some time out and realizing what I had achieved and developed through music I found this new energy, new sounds and a new love for my music."
The relatable track shimmers with honest lyrics showcasing the artist's impressive vocal range, soaring synths and animated melodies, emitting an overall euphoric feel. The Brit claims Fleetwood Mac, KT Tunstall and Kate Bush as her musical inspirations, which is clearly evident in the big, bold, singalong anthem that "Gravity" delivers.
:: "eighteen" – a kid named rufus ft. Cole Bauer ::
"You don't see a lot of brown, queer, non-binary musicians. You don't see a lot of musicians in the States that are immigrants. Now, combine all four things together. That's me." That's quite an introductory statement from the Malaysian-born singer known as a kid named rufus, who grew up in Kuala Lumpur, then moved away to attend college at Syracuse University. It's bound to be a memorable year for Rufus Sivaroshan – a few months after earning his degree in business, he'll release his as-of-yet untitled debut album in the fall. The first glimpse at that project comes in the form of new single, "eighteen."
At first, it seems like a short and simple track, clocking in at a skinny 111 seconds and primarily focused on the carefree joys of "driving all night with youuuuu" with buddy Cole Bauer. As the song progresses– and references to 37-hour flights and "moving across the world" emerge– it becomes clearer that "eighteen" is primarily biographical in nature and reflects on the growing responsibilities one faces as they make their way through college and early adulthood.
"'eighteen'" is a song about the realization of reaching adulthood and wanting to return to a simpler time in your life," Sivaroshan says of the new single, which represents his first release on his new label Nettwerk. "I used this song to capture the bittersweet emotion of leaving my childhood behind to start building a life of my own." If the rest of Rufus' upcoming debut LP is to be as personal and tender as "eighteen," he'll have made a memorable first stride into the game, indeed.
:: "Sandrail Silhouette" – Avalon Emerson ::
As sonically radiant as it is utterly ethereal, "Sandrail Silhouette" is a gorgeous, glistening musical dream. The debut single from DJ Avalon Emerson's new indie pop project, Avalon Emerson & The Charm, is a soft and sweetly soothing seduction – one whose bright and easy beats, lilting vocals, punchy violins, and vivid imagery make for an all-consuming and immersive experience.
tell me about your life
i wanna hear about your dreams
but any conversation will do really
or we don't have to talk at all
silhouette on a sandrail
1200cc drown it all out
hot dunes an oasis
more ancient than the rocks between us
The revered dance DJ, who lives in Berlin and is a regular fixture at famed club Berghain, describes her new pop-leaning project as an intensely personal endeavor – one with no fixed roster and no fixed rules. This is a new vehicle for self-expression outside the club, and damn if she didn't strike gold on her first foray with "Sandrail Silhouette."
"To me this song is about scale," Emerson says. "Scales of time and how something that seemed so important and defining a long time ago, might not really matter that much now. And then taking a step back and feeling the smallness of your own lifetime in the shadow of a thousand year old tree. In that way it's also about the here and now, and not sleeping through the erosion of time."
tell me i got more time
when all my friends are having daughters
beautiful just like them of course
a reason for an optimistic tune
"Sandrail Silhouette" is woozy and ambient, with plenty of psychedelia mixed into its fibers, and yet the dream isn't a fantasyland far, far away. This song feels firmly planted on the ground and in nature; listening through, we feel as if Emerson is pulling us out of our heads, and into the present. This truly is a stirring "debut," assuring we'll be paying very close attention to the all that's to come from Avalon Emerson & The Charm!
june into the fall
the time it takes to draw it all out
go ask a sequoia
another ring another winter
silhouette on a sandrail
1200 cc drown it all out
hot dunes an oasis
more ancient than the rocks between us
:: "Me"- The Know ::
Light as air, delicate shoegaze piece "Me" from The Know is an angelic track detailing the bliss and butterflies felt at the start of a new relationship. With echoing guitars and soft vocals, listeners are transported to a place of euphoric tranquility. Jennifer Farmer of the band reveals, "It's a love song about the thrill you feel when you connect with another person."
Husband and wife duo Daniel and Jennifer, craft delectable, dream-pop music. Inspired by acts like Beach House and The Jesus and Mary Chain, they fashion releases that are utterly mesmerizing, transcending time and space. This latest single is the second song off their highly awaited upcoming EP.
:: "Bury You" – Datamaps ::
Not many new songs are able to capture the spirit, soul, and style of music from decades past, but luckily for us, Datamaps' debut single, "Bury You," accomplishes just that and more.
Los Angeles indie-rock quartet Datamaps launched their first group track under Cool Adjacent Management on January 12, 2023. Birthed from the solo career of frontman Paul Larson, the project spotlights the likes of one of the most prolific musical decades in the modern day: the 1990s. No strangers to the era's indie scene, Larson, alongside Steve Krowlikowski (Repeater), Brent Stranathan (Near Beer), and Ben Eisen (The Minor Canon), find (and create) beauty in fragments of the past. With nods to early Death Cab for Cutie and R.E.M., "Bury You" gracefully transitions between quiet and loud, light and dark. Melancholic lyrics and wistful vocals juxtaposed against buzzing guitars and brash percussions not only showcase Datamaps' dynamic stylism, but also the band's affinity for the nostalgic.
Serving as the first of nine tracks in the band's forthcoming debut album, "Bury You" paints a promising and powerful picture of the future for Datamaps. Though "I could run away, / I'm thinking I should stay" to see what the four have in store later down the line.
:: "Heavy Objects" – Dottie Andersson ::
Sweden's Dottie Andersson lets go of all the negativity and dead weight in her life with her new single, "Heavy Objects." Shining light on the importance of saying goodbye to the people or things which bring you down, Andersson provides us with the perfect, empowering motivator with "Heavy Objects." With a gritty edge, the single radiates a coolness and IDGAF attitude, as the rumbling guitars blend with the catchy alt pop melodies.
This is the first single to be released off of her upcoming EP, with Andersson sharing, "It's finally the music I wanna make, music that comes directly from my Swedish veins and that is authentically me. This first EP is like breaking loose from a kind of chain that's been holding me the past couple of years." We cannot wait to hear the rest of the EP, as we wait patiently for her next move!
:: "Go Slow" – Post Gospel ::
I think every generation deserves a couple "stop and stay awhile" songs – the kind that inspire you to pause, step out of your everyday, and reframe your mindset; to rebalance your priorities and ensure that what you're doing – and how you're living your life – is actually in line with your values, and the person you want to be in this world. Most people don't think too much about this on a regular basis, or they just don't care. I, on the other hand, think about it nearly every day, which is why I'm in absolute awe of Post Gospel's beautiful sophomore single.
Released January 6th, "Go Slow" is a raw, intimate fever dream of connection, presence, and life lived in the moment. Existing somewhere on the knife's edge between indie folk and indie rock, it's an emotional upheaval reminding us to breathe and to be in the here and now. Time is passing you by one way or another; do you want memories of spreadsheets and progress reports, or of moments with friends and family? It's the fleeting things that end up meaning the most to us, but if we don't create a space for them to actually exist, then we won't have them at all.
i heard you screaming from the top of your lungs
a song of reverie and young love
dancing in the basement while the
floor board creaked above
under the weight of a mountain range
and the paper on your tongue
it said go slow
'cause time never rests
just like the blood flow
from the beating of your chest
it's a long, long walk back towards your house
could i walk with you awhile now?
i cant help but notice you
so wont you just find me out?
Debuting toward the tail end of last year with the song "Picking Fights," Post Gospel is the new musical project of Cody Almond.
"I would say this song came as a reflection of the years behind me, of not knowing you were in the good times when you're in them," he tells Atwood Magazine. "With all the chaos of your early twenties, whether it's playing a band or going to college or starting a family, you wind up forgetting to stop and smell the freaking roses until it's gone. I wrote this as a kind of reminder to myself and anyone listening that there are these key moments that are going to stick with you for the rest of your days and they might not always be these huge impactful or life altering moments, but rather the little things like being nineteen and getting high in in a friends basement and staring at the ceiling for hours on end talking about god knows what. That moment is fleeting, and you only ever get to feel that exact experience once. You can try to recreate things, but ultimately it leads to another experience for better or for worse… That little piece of you will remain framed in your mind somewhere, and if you don't stop and soak it up, you're going to miss it all. And that's all easier said than done, but it's certainly worth a try. 'Go Slow' was a sort of scrapbook of these moments in my life that I wanted to hold on to."
As Almond himself says, this song is so important because when life's over, it's over. We get one shot at coming of age; one shot to be a part of the world, rather than watching it turn around you, without you. Be here. Be present. Soak it up. Live in the moment, and have fun with it.
Few songs have jolted me out of a funk, in the way this song has done. Listening to "Go Slow" makes me want to go out and do a thousand things at once; it's inspirational material, plain and simple, and with nods to Death Cab for Cutie and The National, it's a fantastic building block to what one can only hope proves an exciting artistic career for Post Gospel.
basking in the glow of those dirty lights and jokes.
they're shutting off the heat.
but we've got time to burn and smokes
the only thing we needed in that house to keep us warm
bleeding hearts still singing
those who wander are not lost
it said. go slow
'cause when it's over it's done
just like a soft song
you missed it all at once
it's a long long way back towards your house
could i walk with you a while now
i can't help but notice you
so wont you find me out?
:: "It's My Year" – Miesha & the Spanks ::
Is it too late to still be wishing "Happy New Year" to people in February? Nooooooo way! Likewise, it's totally fair game to still be rocking away to the totally awesome song "It's My Year" by Miesha & the Spanks, a duet by Calgary natives Miesha Louie and Sean Hamilton.
2023 is indeed shaping up to be a fine year for the two of them– they're celebrating the 10th anniversary of their debut album, Girls, Like Wolves, and they'll be putting out a brand new one, Unconditional Love In Hi-Fi, on April 14th. But even though "It's My Year"–  recorded in their native town's National Music Centre– may appear to function best as an NYE anthem, it actually was primarily designed as an empowerment anthem meant to support Louie's niece in the midst of some personal hardship.
"I started this song as sort of an ode to my niece who was having a hard time with some friends in her small town, and I wanted to pump her up a little," she explains. "But it also brought me back to when I was a pre-teen and having my own trouble with friends in my small town, and at first you always feel like you're the problem, the weird one, but ultimately you've just got imagination and big ideas and you want more out of life. So this song's really for all the weirdos who want more."
Whether you're a weirdo or not in her eyes, it's hard not to be left wanting more after hearing as well-crafted and energetic a rock song as "it's My Year." Luckily, it'll only be a couple of months until Miesha & the Spanks fulfill that wish of ours!
:: "Daphne"- Kian Blume ::
Kian Blume has concocted a striking ballad "Daphne," for the inner romantic in all of us. Evoking vibes of songs like Plain White T's "Hey There Delilah", the track is highly emotional and moving. The piercing piano chords and passionate vocals grip our hearts in a magical way. Not only is the piece touching, but also the story behind it.
Blume was on vocal rest due to a vocal cord injury when inspiration struck. He was so compelled to bring the brainstorm to life. Against the doctor's best wishes, he produced the single and it is a vibrant gem that sweeps you up in its sincerity. Kian Blume collaborated with Michael Orland, known for his work with American Idol and producer Miklos Malek (Jennifer Lopez, Anastacia) to create this innovative, soaring release.
:: "Spark Dreamer" – Rum Buffalo ::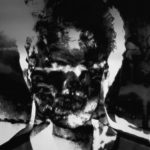 Rum Buffalo's first single in two years is pure emotional and sonic adrenaline: An electric energy courses through "Spark Dreamer," a feverish electro-indie rock eruption whose title speaks not only to the song's stunning sound, but also to its provocative lyrical imagery – where dark lines like, "Spark on when the feeling's hungry, beyond the grave, my brain's a rolling boulder, not much to save," are delivered with unapologetic intensity within an abrasive, relentless, and urgent landscape.
I'm running from a feeling
From lucid rain
Heartache, when I'm leaving
My soul in pain
Roll me down to the ground
I'll fade away
Roll me down, burn my wings
I'll find a way
"Spark Dreamer" an instant head-turner, and its origin story is just as fascinating. "In an effort to fund our upcoming album, we launched a crowdfunding campaign, offering a VIP perk for a fan to decide the theme for one of the songs on the album," Rum Buffalo's vocalist Jake Chapman explains. "It was the most expensive perk and we weren't expecting anyone to contribute quite that much, so we were shocked when in the final hour of the campaign, a mysterious fan from a different continent, going by the name 'Linus' purchased the perk. This not only helped us to bound over our funding target, but she also provided us with an incredible theme for a song."
"The exact brief read as follows: 'An extremely gifted artist loses all his/her talents all of a sudden for no particular reason, and they never return. For the rest of the artist's life, he/she suffers from this great loss and everyday is like hell. His/Her talents come back to him/her only in dreams and are lost again when they wake up in the morning. In the end, he/she welcomes death to end the suffering brought by the mundane life. He/she does not know what is waiting for him/her beyond death, but at least it will put an end to his/her current miserable life.' She said that the story was inspired by the life of French Symbolist poet, Arthur Rimbaud. Arthur Rimbaud who is lauded as one of France's prominent literary figures despite the fact that he stopped writing poetry at the age of 21. Until that point he seems to have been some sort of 19th century rock star, with a lifestyle defined by excessive use of psychedelics, torrid and often violent relationships with fellow poets and a tendency towards genius."
"The brief, though seemingly ominous to a band about to go into the studio to record an album was so rich with imagery, and the idea of glimpsing inspiration in dreams really appealed to our songwriting style. Our lyrics often feel quite dreamy with word choice being based as much on the juxtaposition of evocative imagery as on meaning or narrative. The music itself has a sense of constant movement, a relentless feel which is driven by the rhythm section. You can also hear ghostly, sweeping sounds provided by the guitar, vocals and Ru Lemer's production on the track. It feels like the main character of the song is chasing this spark of inspiration through a dreamscape. This imagery is mirrored in the music video directed by Edoardo Cimatti featuring scratch loops by Ellie Swingler."
"Ironically for us, rather than being a harbinger of the death of creativity, 'Spark Dreamer' instantly felt like the branching off of a new sonic direction for us. Many of our arrangements have historically been quite progressive with many twists and turns, but 'Spark Dreamer' is much more linear. Its structure is reminiscent of more electronic musical genres, something we're playing with increasingly in the writing room."
Needless to say, this isn't a "sunshine and rainbows" song; sometimes life hits extra hard, and it helps to have music that evokes the sensation of being torn up from the inside out. Rum Buffalo truly hold nothing back in creating a compelling caustic cacophony. The lead single off the London-based eight piece's forthcoming debut album Bloodmoon, "Spark Dreamer" is an exhilarating return that promises great things to come.
Thinkin gonna pull me under
My lonely strain
Waves and the lonely water
The tide is tame
Roll me down to the ground
I'll fade away
Roll me down, burn my wings
I'll find a way
Oooh, there's no fun in
this Lonely game
Pulsating ever changing
Can't thread the line
— — — —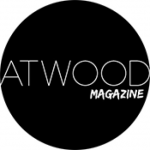 :: Weekly Roundup ::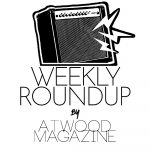 ---
:: This Week's Features ::
---