English singer/songwriter Richard Walters takes us track-by-track through his soul-searching sixth album 'Murmurate,' a cathartic, sweetly stirring indie folk record of reconnection and finding our place in the new normal.
"Lost in Your Light" – Richard Walters ft. Lydia Oliver
---
We never got back to "normal," did we?
Sure, businesses opened up again and life as we once knew it resumed on the surface, but we ourselves were different: The pandemic permanently changed us. Time at home, disconnected from the world and our otherwise busy schedules, compelled us to reconnect with ourselves and those closest to us; to reflect on who and what mattered most in this world, and how we wanted to spend our lives.
When the old hustle and bustle picked back up, many of us dove in headfirst – only to find ourselves unfulfilled by that fast-paced lifestyle we once cherished. Out of this inner conflict – a situation familiar to millions – Richard Walters' sixth studio album was born. "And I know the weight of how it's been," the English singer/songwriter and multi-instrumentalist professes in Murmurate's opening moments, his voice a beacon of light and warmth alongside tender piano chords and cozy atmospherics. Thus begins an introspective exploration of ourselves and our surroundings; who we are, who we love, how we move about our days and nights, and where we ultimately belong.
A gentle and cathartic record of reconnection and searching, Murmurate aches with vulnerability and sweetly stirring indie folk sound as Richard Walters finds his place in the new normal.
Shed a skin, let it fall down
'Cause I'm not sure who I'm supposed to be
Told a lie, caused another fight
Can we erase our whole bad history
Oh my heart, oh my head
Full of you now and what you said
On my skin, in my breath
It's not over, not over, not over
If I'm just lost in your light
Turn it out so I can see
who I would be without you
If I stumble out in the night
I don't know what's left or right
But I know who I could be without you
– "Lost in Your Light," Richard Walters
Released November 17, 2023 via Nettwerk Music Group, Murmurate is the soundtrack to our great rebalancing. Arriving three very long years after Richard Walters' last album, Golden Veins (released in June 2020) – which brought big joy to all who listened – the artist's sixth longform effort is a seductive and soothing affair of the heart, mind, and soul. Murmurate is much softer and more nuanced than its alternative-leaning predecessor, trading big hooks and sonically charged climaxes for a far more intimate and enchantingly ethereal production. The word "tender" really does serve as a fitting foundation for all twelve of these songs: Born in the boundary between quieter and louder times, Murmurate is a special kind of spiritual and musical sanctuary. Rich with lush harmonies and the soul's intimate inner reckonings, it's a space of for all of us to rest, relax, and unwind; to dive into ourselves and dwell in a moment of quiet repose; to find sustenance and inspiration, rejuvenation and renewal.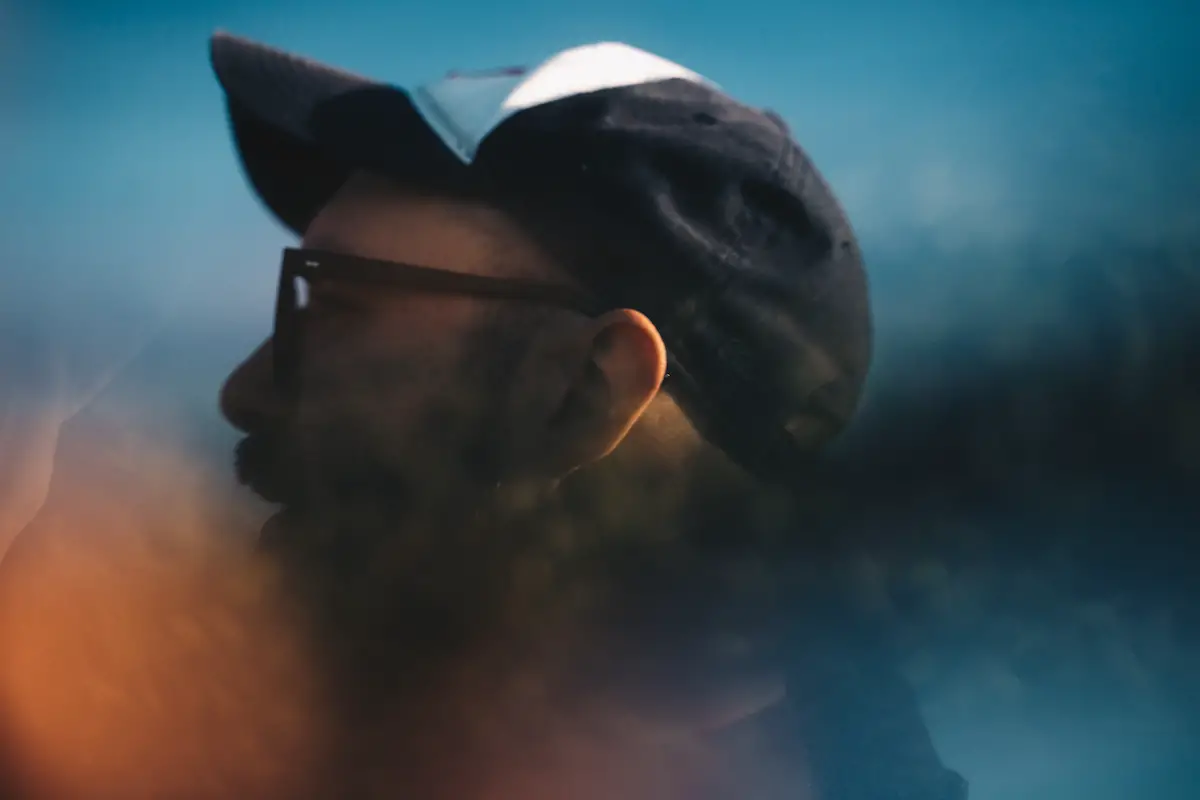 Whether you're listening at dawn or at dusk, Murmurate promises to light a fire deep down inside. 
"I started writing these songs towards the end of the last lockdown, just when life was beginning to steady a little," Walters tells Atwood Magazine. "That feeling of sudden almost-normality was the central theme; I felt a need to get back to my life and work, to tour and be in the room with other musicians, so I rushed… in that rush I felt the loss of some elements of a quieter life, I missed home and my children. I eventually found myself moving back from the bustle and noise, a combination of anxiety and a previously unearthed desire for more and more calm… [This is] a record about that torn moment, the upheaval and change. It was largely written in 2022, post weirdness, but many of the songs do tap into that sense of post-lockdown-anxiety (PLA!?) and the mixed up, confused feeling of needing to be elsewhere but feeling the tug of home.
"I knew I wanted it to feel a little raw, a little lo-fi," he adds. "Records with rough edges are often the ones that mean the most to me; I wanted to capture the moment and not overwork it too much, just let it be. They feels like honest art to me. Previous albums have often been made bit by bit, in different places and different phases, but this was a one sitting situation; it was written in a concentrated period and recorded in one place over a few weeks. For me, it's a truer representation of my work for that, it's an artifact of that moment."
People say time is cruel
They get so scared it's gone too soon
I'll be here in the 'now'
When you're with me time slows down
Through it all I'll be next to you
If you fall I'll be falling too
Doors will close and open again
Everything changes, nothing stays the same
If you let go, I'll hold on to you
I'm your anchor
– "Anchor," Richard Walters
---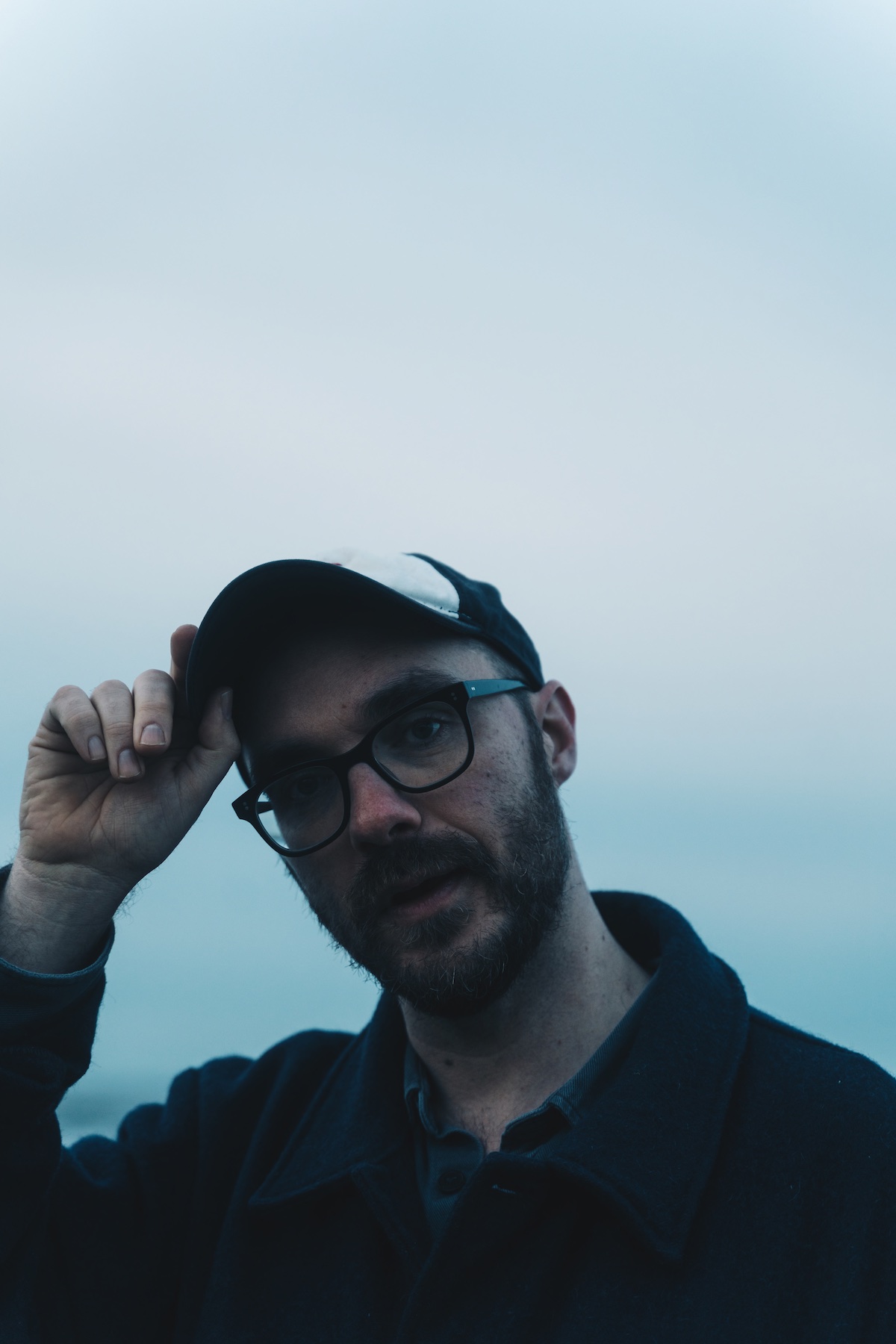 He describes Murmurate as a "part of me." The title – a word referring to how starlings gather in great flocks, which then swoop in magnificent waves through the sky – speaks to the ways in which we come together and reconnect with the world and with others. For Walters in particular, his experiences being back in a room with fellow musicians resonated with him.
"When it comes to music, throughout lockdown I was desperate to be in the room with other people making things again. In my opinion, Zoom just doesn't cut it when it comes to finding common musical ground and building things up," he says.
"That's where the title 'Murmurate' comes from – I just wanted to feel that unison again, to move in time with other songwriters and musicians, to flock and gather and soar a little bit, even if the distance from my home life made me feel torn from time to time."
It came from the idea of regathering, regrouping and soaring again, both in terms of music making and general life. It's a record about rejoining the world, being with others, so it felt right.
Highlights abound throughout this collection of intimate and intentional songs as Walters (who played almost all the instruments we hear), together with producer and mixer Eliot James (and guest appearances by vocalist Lydia Oliver and James' 11 year old son, Leland on cello), builds worlds of warmth and wonder around his emotional, introspective writing.
Album opener "Move On" sets the scene with a moody, moving performance. A visceral and vulnerable apology, it's a song filled with raw passion and heart-on-sleeve sincerity, finding Walters embracing the full scope of his poetic and vocal talents in the process as he asks, poignantly, "Can we move on?"
Now I bring the lines of apologies
Can't you see my hands are shaking
And it's almost light and I haven't put right
The mess that I made
Like a phrase that stays unspoken
Good morning, I'm sorry
For the way that I was before
What I said was so unfair
I know that it's too much
Sometimes I don't think at all
Can we move on?
---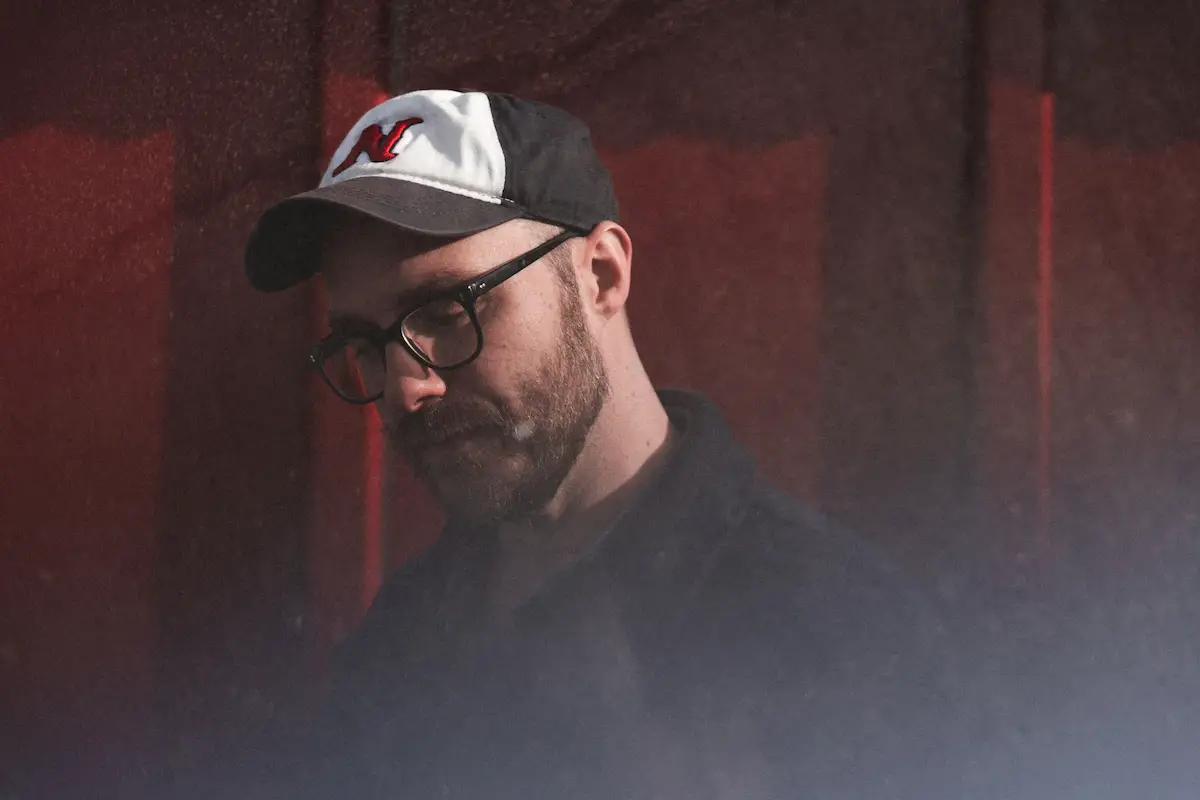 Further standouts include "After Midnight" and "Long Way Down" – both full of light and brighter melodies – as well as the effervescent enchantment "Lost in Your Light" (a duet with Lydia Oliver), the gorgeously glistening folk pop ballad "Anchor," and the cinematic "Philip Seymour Hoffman" – a breathtaking tribute to the late actor, and home to some of his favorite lyrics:
And the angels in their lab coats stare
As my thoughts disperse and turn to air
And I'm somewhere up above the scene
"Philip Seymour Hoffman was a huge hero of mine, and I was heartbroken when he died…" Walters explains. "This is me imagining his final moments, the slipping away and weird things one might imagine as the lights go out ('I'm thinking of a hotel before'). Quite dreamlike and surreal. Who could ever play him better than he played himself? Nobody can fill those shoes."
---
Walters put his personal favorite song at the album's tail end: The radiant "Skye" recounts all those pandemic-era conversations that so many of us indulged, of escaping our city lives to the freedom and wide open spaces of the country: "So if you want to move on, you know I'd do the same thing," he sings gently, soft acoustic guitars and white-hot cellos creating a sweetly smoldering base. "I'll daydream with you."
Do you need more stimulation?
Yeah, yeah, yeah
Maybe it's a simulation
Yeah, yeah, yeah
Do you need more motivation?
Yeah, yeah, yeah
"It was the last song we recorded and it felt like a joyful, big moment," Walters says. "It's a good, strong, positive memory and I loved writing this one."
For Walters, the best way – the only way, really – to experience Murmurate is from front to back, in its entirety. 
"It was made as a whole, so I'd like people to find the time to listen through if they can – a moment of reflection," Walters shares. "It's a record that speaks of shared experiences, of a life we've all lived, so I hope it speaks to people and finds a place in their days."
Take forty minutes out of your day and immerse yourself in the weight, the wonder, and the warmth of this deeply human work of art. Experience the full record via our below stream, and peek inside Richard Walters' Murmurate with Atwood Magazine as he takes us track-by-track through the music and lyrics of his comforting and cathartic sixth studio album!
— —
Stream: 'Murmurate' – Richard Walters
:: Inside Murmurate ::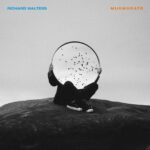 — —
Move On
In arguments or heated moments I'm the person that loses my cool and then the moment passes, the grievance dilutes and I'm able to gather myself. It's like I need the release. My wife is the opposite, and this is a song of apology and acceptance of my flaws and inability to sit with negativity too long.
All Over
A song about permanence and regret. Co-written with Edd Holloway, we wanted there to be some ambiguity – it's either about the end of a relationship or the end of life, but in either case there's going to be a moment of doubt or hindsight.
After Midnight
My attempt at being Springsteen! The older I get, the more home-based I become. It's a feeling I've noticed other friends my age expressing. So it's a middle aged anthem about not wanting to be out on the town post-midnight, about the beauty of the quiet life and the taxi home.
Lost in Your Light
This came from a long talk with a friend – he'd found himself in an endless on/off relationship. He knew it was bad for him, he knew he couldn't see a future, but he said he was like a moth trapped in her light. I loved the idea, and I think we can all relate – sometimes we can't help doing the thing that hurts us most.
Anchor
"Anchor" is a song about and for my daughters; I've been away a fair bit the last 12 months, which felt especially hard post lockdown, and it's a song about that familial pull and instinct to protect and support them. I co-wrote this with Edd Holloway, who'd recently become a father around that time.
Salt
I wrote this about my desire to just be at the edge of the world for a minute, staring into the sea. It's a song about wanderlust and distance.
Open Everything
Probably the oldest song on the record, it's a song about connection and trust. I wrote it with my oldest daughter in mind, again thinking about my need to be on the move and finding new feelings out in the world. A need to open my heart up to everything again.
Avenues
It's a memory song. I lived in Paris for a good few years and this is me remembering the end of a relationship there, the search for the right words to end things with enough finality. It feels like a Yann Tiersen piano track to me. Co-written with Patrick Pearson from LYR.
Long Way Down
Pure positivity…it's an attempt by a sad songwriter to pen something uplifting! I think post lockdown I was more appreciative of the ground I've covered in life and happy to acknowledge my successes and joys. It's easy to forget or even ignore the past and progress.
Atlantic Lullaby
I was writing a lullaby for the girls and this came out, which weirdly actually ended up being something calming for me. The moment after travelling for hours, just letting the world slow down and the lights go out. Love the Bossa-nova feel to the instrumentation, which was all down to Eliot.
Philip Seymour Hoffman
Philip Seymour Hoffman was a huge hero of mine and I was heartbroken when he died…this is me imagining his final moments, the slipping away and weird things one might imagine as the lights go out ('I'm thinking of a hotel before..') Quite dreamlike and surreal. Who could ever play him better than he played himself? Nobody can fill those shoes.
Skye
All those conversations in lockdown about abandoning the city for Cornwall, Wales or even the Scottish isles. I wondered how many people actually left and made the big move? It's a daydream we all have I guess. It's a song about escape.
— —
— — — —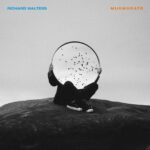 © Will Killen

:: Stream Richard Walters ::
---