Get to know Atwood Magazine's writers in our special column where they become the interviewees, sharing their personal playlists and talking about their experiences covering music!
---
Asked to describe what music means to him, Michael Greco would say it's "complex, but not complicated." Music has served him as a backdrop to life's cinema and has created a detailed timeline that he can teleport to at any given time just by clicking on a playlist and ultimately has brought him to a newfound love of the written word.

Stream: Atwood Writer's Playlist: Michael Greco
---
Meet Our Writers: Michael Greco!
Where are you from and where are you based?
Michael Greco: I grew up in the Philadelphia suburbs and have since recently returned to that area after living in Baltimore for five years. I have also lived in Florida and Colorado over the years.
How did you get into music writing?
Michael Greco: Music has been a constant for me since my teen years and generally speaking, concerts and music festivals are my number one pastime and passion. In 2012 I got involved with music festivals as a festival ambassador, promoter and influencer and began to really network with people from all areas of the festival world like marketing, production, etc. I got to know several people involved with media outlets and decided to submit applications to online magazines and other types of publications and it really took off from there.
Who was your very first concert, and who have you seen most recently?
Michael Greco: The first concert I attended was Bryan Adams sometime back in the late '80s in Philadelphia. I had been to some other shows with my parents as a kid, but that show was really my first taste of concerts as a teen and it hooked me completely. Not long after that, I snuck out my parents' house to go to Live Aid in Philadelphia and it was one of the best single days of music I've ever experienced. Just recently, I went to see Andrew McMahon In The Wilderness along with openers The Unlikely Candidates, who I've gotten to know well and always put on a great show.
Who are two or three of your favorite up-and-coming artists right now?
Michael Greco: I listen a wide variety of music on Spotify and SoundCloud and I really enjoy emerging artists. I recently found singer/songwriter Griffin William Sherry, who frankly reaffirms my belief that one person and a guitar on a stage is one of the purest experiences available to us today. Also, although she's becoming more and more established, I have fallen hard for the music of Remi Wolfe over the last couple of years. It feels like no matter what she is singing about, her vocals conjure up this old soul quality for me, not unlike Aretha or Amy Winehouse.
What's something you've learned from working as a music journalist?
Michael Greco: I got into writing and journalism a bit older than many do, so I feel like I have been able to lean on my past experience in business and apply that knowledge to being a journalist. The biggest thing that comes to mind is perhaps having the ability to be fluid and deal with the unexpected. Planning and preparation are a beautiful thing, but the ability to pivot when a plan goes sideways comes from years of experience and scar tissue. Primarily, I cover festivals because it's really the best opportunity to get a large number of artists in one place over a short period of time, but with that comes a whole other list of challenges, like scheduling interviews, on-site security access, communication and so on. I also compounded those challenges when I started covering European festivals last year, adding in a language barrier, but very often both sides are able to laugh about it and laughter is a pretty universal language.
What're your favorite moments covering music? Can be from interviews, reviews, in-person events/shows, anything.
Michael Greco: I'm not sure if I can nail down one moment in particular, because covering festivals and artists has afforded me so many great moments and for that I am forever grateful. A few that come to mind though are things like: meeting Tom Morello at a music festival, being able to shoot My Chemical Romance and Green Day in the same weekend. I once got to meet Snoop Dogg backstage at a festival and talked to him for a while, which is something I'll never forget.
If you could ask one question to any artist or band, who would it be and what would you ask?
Michael Greco: I'm probably aging myself here, but I really miss Jerry Garcia. I spent several tours on the road following the Grateful Dead back in the early '90s and it was probably the most pivotal experience of my life, musically speaking. I would really just want to hear his thoughts on the landscape of music today. What would he think about the influence of technology and social media on music. What are his thoughts on some of the more psychedelic forms of EDM? I feel like if he were still with us, he could bring a calming presence to a lot of the angst-ridden aspects of living in 2023.
What are you most looking forward to this year, music-wise?
Michael Greco: This year I am doubling down on experiencing music internationally.  I am completely over the moon about returning to Madrid to cover Mad Cool Festival again this year.  I went last year, took some amazing pictures, and interviewed some great artists and just fell in love with Spanish culture.
I'm also staring at a half-packed suitcase for a trip to Iceland, that starts tomorrow.  I'm going mainly for vacation and to build out my photography portfolio, but while there I'm hitting ACIDFEST 2023 a multi-day festival in various venues in/around the capital city of Reykjavik.  Psychedelic metal Viking bands??  Sign me up!
Amidst all the globetrotting, I'll also be covering Bonnaroo here in the U.S. for the first time.  See you on the farm!
Can you please explain why you chose the top 5 songs on your playlist?
Michael Greco: I should preface by saying that these songs were selected in no particular order. I just added songs as they occurred to me, but I love all of them equally for different reasons.
"Money Grabber" – Fitz and The Tantrums – This song was part of a musical rebirth of sorts that I had back in 2012, which was when I started really getting involved in festivals again.
"When You Were Young" – The Killers – The Killers have been there at a lot of high and low points in my life personally and I feel like it's such a testament to their staying power as a band. The song in particular has some special meaning to me as I progress into my more "experienced" years.
"Feel So Close" – Calvin Harris – This was one of the songs that began to sort of indoctrinate me into the world of electronic music and it has blossomed since.
"Walking On A Dream" – Empire of The Sun – This is just a very "feel good" tune that I turn back to time and again when I need a lift.
"Life During Wartime" – Talking Heads – Talking Heads were a VERY influential band for me in my high school years. They were among the artists who I first identified with when I figured out that the music we listen to today can in-part shape our perspective of the world tomorrow.
— — — —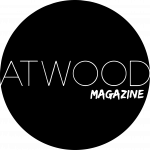 © 2023
:: Stream Michael's Playlist ::
---