MIKE finishes his strongest year yet with War in my Pen, a glitzy yet disfigured embodiment of his most internal thoughts and fears that further establishes the singularity of his voice and the immersive quality of his music. 
— —
Brooklyn/London rapper MIKE had a wildly productive year in 2018, with four delightful releases documenting his sweeping hot streak. Kicking things off with the understated resistance man EP in February, a celebration of Black History Month, he went on to release two of the summer's most contagious and peculiar projects —the Standing on the Corner-produced Black Soap in May and the largely self-produced Renaissance Man in June.
As the year came to a close, he announced a new project titled War in my Pen, which was preceded by the singles "grabba" and "Prayers w/ Medhane." Both tracks saw him grappling with the honest self-examination that has defined his previous work, over his signature blend of lofi, stammering drum beats and contorted jazz loops. On "grabba" he explores his incessant drug use and the depression that fuels it — "Sprinkle some, I'm smoking 'til my lungs collapse/ My thoughts just be a bummer, can't get through the summer sad." When Brooklyn rapper Medhane joins in on "Prayers," he does so with brutal honesty, beautifully complementing MIKE's own pensive bars: "Grew without a brother, so I keep some near/ Who was really with you when you needed them?/ Sun gon' shine, hope to see the end". Evidently, at this point in his career MIKE's work necessitates a degree of self-reflection for which Medhane is a perfect choice.
Stream: 'War in My Pen' – MIKE
---
It's easy to forget that MIKE is only 20 years old, even though he often addresses his personal issues with more maturity than his peers. His age manifests itself in his anxieties surrounding the expectations that his parents impose on him. During a feature on close friend Adé Hakim/Sixpress's "That's How That's Why" this past August, he opened his verse with, "Yeah, Yeah, Yeahhhh/ I'm getting to the fact that I don't ever get to know/ Pressure from my dad 'cause education was the goal," at once a hilarious and affecting reflection of the challenges of rejecting the norms of young adulthood. He revisits this theme on "grabba" when he raps, "I know this life I live just wasn't what my mother planned/ But she still understand, I've grown into a lovely man". Rather than viewing himself through the lens of disappointment, MIKE celebrates the hard work he has put into his career and personal development.
War in my Pen may very well be MIKE's most uplifting album yet, in spite of its bleak subject matter and drowsy music. Here lies a neat contrast—MIKE takes the term "mumble rap" to new heights over bars that lay bare his soul to an extent most mumblers could not dream of. On the mid-album highlight "UCR" he reveals how his whirlwind of a career has impacted his own psyche: "Talking to my genie 'bout a death wish/ Got comfy with feeling the regret," and later, "It's hard moving forward with regret". MIKE refuses to let these anxieties control him, and when the beat switches into a stumbling bass loop with nearly haphazard drums, he repeats, "Can't hold me back" before launching into a second verse, sounding as sure of himself as ever. Much of what he says is indeed mumbled, but somehow he still enunciates clearly enough that it's hard to miss too much of what he says.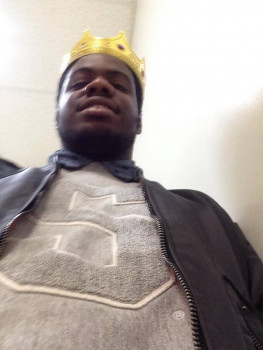 Emotional growth aside, War in my Pen puts MIKE's production skills front-and-center, and while the beats at times resemble the nonlinear loops of his breakout record, 2017's May God Bless Your Hustle, MIKE has clearly worked tirelessly to push his musicianship into the vast unknown. Nearly all of the record was produced under his alias DJ Blackpower, and the beats are asymmetrical and develop unexpectedly. He tackles a variety of styles—at one moment he's an adept scholar of warped, idiosyncratic jazz rap ("NeverKnocked" and "October Baby"), and the next he's a bona fide Grime artist ("Red Sox/Babylon"). The glitchy "Rottweiler" almost sounds wrong at first, as if its elements are too distinct from one another to work properly in tandem, but in reality its heavily treated, offbeat vocal sample drives MIKE's rhythmic lyricism, rather than the rigid 808s that most contemporary rappers keep their time with. Opening track "choco" locks into an unforgettable groove within its first seconds, mostly because MIKE dives straight into a densely-packed verse, his cadence perfectly mirroring the galloping instrumental. On "choco" he touches on his family, friendships, and humility:
Whether it's the wrong choice,
I did it and I'm with it to the end
Ain't one to belittle my friend
I'm from then is the truth
I don't pray to a bend
Can't chisel my pen, dog's patience
I whistle, and then
Lost brain cells from spliffing and cigs
MIKE's greatest success on War in my Pen is his ability to communicate his uncertainties and personal dilemmas in a coherent, temperate manner. He casts doubt on the superficial perks of being a millennial rapper. Sure, he gets to smoke a lot, and this project makes it clear just how much smoking figures into his conception of self-care, but he nonetheless has his own fish to fry with the rap game. "I been traveling away for bread, I'm missing home/ I been battling with taking steps and getting grown," he raps on the penultimate "smoke" in a verse so muffled that it can be easy to mishear what he's saying. He revisits his grievances with his own success in the record closing "For You," over a gorgeous soul loop with sparse, imperfect drum slaps: "Knowledge we seeking, silently creeping, product of sleepless/ Mind has been sinking, the tonic I'm chiefing, wallet decreasing/ Kinda been reaching, now I can see it, this time defeating/ Fight with my demons, signs of achievement". MIKE has had his fair share of triumphs despite his youth, but War in my Pen warns that success does not beget happiness. Even the title — a clever nod to the struggle of living up to his fans' high expectations — drives this point home, an exclamation point to MIKE's already explosive, all-caps 2018.
— —
— — — —
? © kofi williams
:: Stream MIKE ::